Phuket Business: MICE to bring in "the cheese'
PHUKET: THE Kingdom's central planning authority for inbound corporate and organizational tourism expects to generate 180 billion baht from Asian and Oceanic MICE (Meetings, Incentives, Conferences and Exhibitions) events over the next three years.
The Thailand Convention and Exhibition Bureau (TCEB) recently drafted a three year MICE marketing strategy.
The new strategy effectively replaces last year's "Seven Wonders of the Andaman MICE City", a Phuket-centered campaign that has now been discarded, the Gazette has learned.
"The TCEB will not be applying the Phuket Andaman MICE city concept [from] this year because [sic] we'll be pursuing a new campaign," TCEB Senior Public Relations Manager Ms Arisara Thanuplang said.
The drafting of the new plan follows the government's decision last October to shelf Phuket's decades-old plan to build an International Convention and Exhibition Center (ICEC) on the north of the island. That ICEC, which had received tentative approval at a mobile cabinet meeting held on the island early last year, was the primary "wonder" outlined in last year's campaign.
However, since the project was finally shelved – the government citing the project's failure to pass its Environmental Impact Assessment – Phuket's positioning as a regional MICE hub ahead of the 2015 ASEAN Economic Community, became uncertain.
Instead of positioning Phuket and the Andaman Coastal region as the centerpiece of Thailand's MICE industry, the government will now broaden its promotional efforts across four "MICE cities".
"The TCEB has developed marketing promotions for every [source] market and [Thai] destination we want to promote… including Bangkok, Phuket, Pattaya and Chiang Mai," explained Arisara.
She added that like last year's strategy, the new strategy will continue to target event organizers in short-haul source markets.
However, instead of focusing solely on Oceania, TCEB's target will expand to ASEAN+6 markets, she said; in addition to the ten Southeast Asian nations of ASEAN, +6 includes Japan, China, South Korea, India, Australia and New Zealand.
With a three-year target of three million MICE tourists, the strategy consists of three primary campaigns that offer considerable incentives to organizers of specified types of meetings. Reinforced with a budget of 90 million baht, the first two campaigns will look to lure corporate and incentives meetings that consist of no less than 1,000 participants.
The first campaign will focus on "mega event" corporate meetings that last at least three days, with the TCEB pitching a sponsorship incentive of a million baht per event to potential organizers.
The second campaign will promote annual stair-step marketing meetings that will be held in the Kingdom for at least three consecutive years, and yield an annual participant increase of 10%. Target industries for such meetings include companies related to direct sales, automobiles, pharmaceuticals, banking, finance and insurance.
The final campaign, to be reinforced with a budget of 10 million baht, will look to promote meetings for associations from ASEAN +3 (China, Japan and South Korea) nations. Such meetings must comprise at least 20 members in order to receive sponsorship incentives from the TCEB in the amount of 1,000 baht per participant.
For this campaign, the TCEB says it has already selected 30 meetings comprising about 300 members or more each. These Association meetings are expected to rake in 800 million baht for Thailand in 2013.
TCEB Acting Director Thongchai Sridama commented: "The TCEB is organizing a number of 'fam' [familiarization] trips for target groups in Japan, Malaysia, Russia, Singapore and other target countries, to come survey and see the readiness for hosting incentives meetings in Thailand… we've designated two key MICE cities – Chiang Mai and Pattaya – to take [the fam trip groups] from March to August."
In addition to sponsoring fam trips, TCEB will be taking promotion efforts abroad, with plans for nine "road show trips in India, China, Japan, Singapore, Malaysia, South Korea, England, France and Russia.
Moreover, the TCEB will be attending 10 MICE trade shows including the IT&CMA 2012 (Bangkok), IMEX America 2012, EIBTM 2012 (Spain), IME 2012 (Japan), AIME 2013 (Australia), IT&CM China 2013, IMEX 2013 (Germany) AIBTM 2013 (US), KME 2013 (South Korea) and CIBTM 2013 (China).
All in for 2013, the TCEB has a budget of 870 million baht, which includes a marketing promotion budget of 268 million baht.
For more information, see: tceb.or.th.
— Steven Layne
Keep in contact with The Thaiger by following our Facebook page.
Never miss out on future posts by following The Thaiger.
Turbulence ahead for Thailand's aviation industry | VIDEO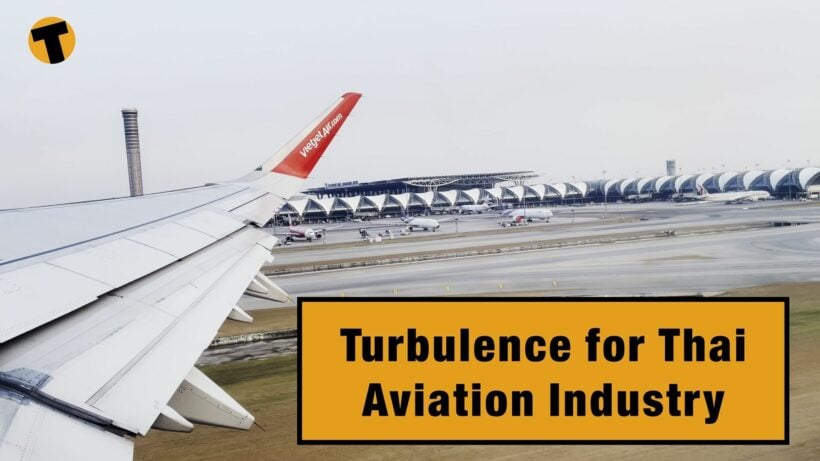 When the airlines, in particular, were asking the government to put their hands in their pockets for some relief funding in August last year, it was genuinely thought that international tourists would be coming back for the high season in December and January. At the very least local tourists and expats would head back to the skies over the traditional holiday break. And surely the Chinese would be back for Chinese New Year?
As we know now, none of that happened. A resurge in cases started just south of Bangkok on December 20 last year, just before Christmas, kicking off another round of restrictions, pretty much killing off any possibility of a high season 'bump' for the tourist industry. Airlines slashed flights from their schedule, and hotels, which had dusted off their reception desks for the surge of tourists, shut their doors again.
Domestically, the hotel business saw 6 million room nights in the government's latest stimulus campaign fully redeemed. But the air ticket quota of 2 million seats still has over 1.3 million seats unused. Local tourists mostly skipped flights and opted for destinations within driving distance of their homes.
As for international tourism… well that still seems months or years away, even now.
Keep in contact with The Thaiger by following our Facebook page.
Never miss out on future posts by following The Thaiger.
Domestic air passenger numbers double those of January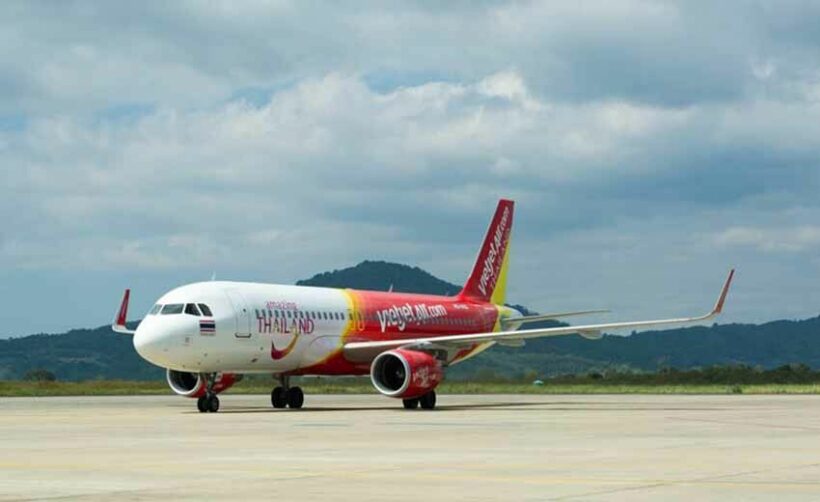 Passenger numbers on domestic flights within Thailand have doubled within a month, rising from 4,000 in January to over 10,000 this month. Having nearly recovered to pre-pandemic levels, domestic travel plummeted once more when Covid-19 resurfaced late last year.
Apirat Chaiwongnoi from the Department of Airports says 15 of Thailand's 29 airports are now operating domestic flights, with more expected to follow. He believes the aviation sector will continue to recover further in the coming 6 months, bolstered by the national vaccine rollout.
Around 120 domestic flights a day are now operating, which is twice the number that were operating at the lowest point in the crisis. Prior to the resurgence of the virus in December, domestic passenger numbers had recovered to 30,000 – 40,000 a day, around 80% of pre-pandemic numbers.
The DoA says airports must continue to adhere to the Covid-19 hygiene measures put in place by the Health Ministry and the Civil Aviation Authority of Thailand.
SOURCE: Bangkok Post
Keep in contact with The Thaiger by following our Facebook page.
Never miss out on future posts by following The Thaiger.
Samut Sakhon's shrimp market to remain closed until February 15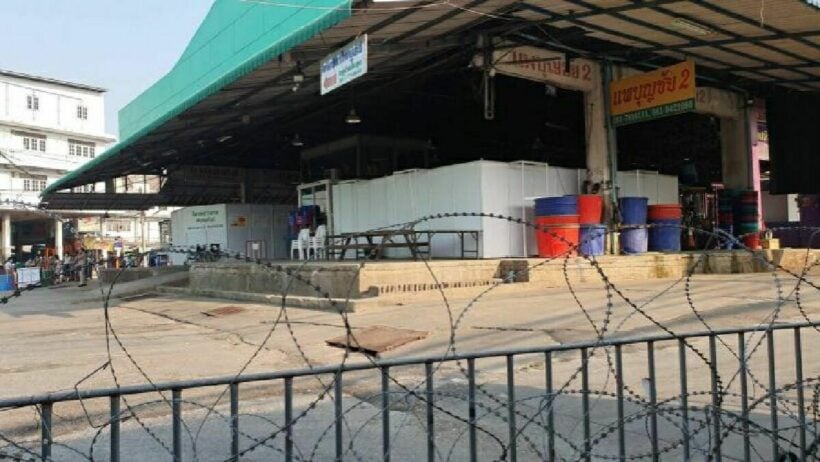 Samut Sakhon's Central Shrimp Market, the epicentre of Thailand's recent wave of Covid-19, will remain closed until February 15. The market can reopen once the overall hygiene situation at the market and surrounding area has improved, according to the province's disease control committee.
Local officials say the shrimp market needs to remain closed until the market structure and nearby residential facilities are inspected. People who violate the order face up to a year in prison and a fine up to 100,000 baht.
More than 12,000 people in the province have tested positive for Covid-19. The increasing number of infections is a result from the active case finding to contain the spread of the virus.
SOURCE: Thai PBS World | Thairath Online
Keep in contact with The Thaiger by following our Facebook page.
Never miss out on future posts by following The Thaiger.