Myanmar to lure Mice to Phuket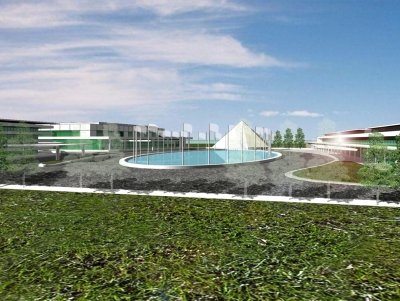 PHUKET: The emergence of the ASEAN Economic Community (AEC) and the opening-up of neighboring Burma will generate more high-yield visitors for Phuket and Thailand in general, delegates attending a recent tourism industry conference were told.
Emerging opportunities, as well as accompanying challenges, were the primary topics of discussion at the first Thailand MICE International Forum (TMIF) held in Bangkok on June 21.
For the layman, the term "MICE" is a popular tourism-industry acronym derived from Meetings, Incentives, Conventions and Exhibitions, an important segment of the overall tourism market.
The MICE industry is one of the fastest growing segments within the tourism industry, generating millions in revenues for cities and countries. It is the most important component of Thailand's visitor mix because of the high-spending visitors it generates, according to the Tourism Authority of Thailand (TAT).
According to Sumate Sudasna, who heads the Thailand Incentive and Convention Association, foreign MICE arrivals to Thailand totaled 820,224 in 2011, while domestic MICE visitors totaled 1.9 million arrivals. The TAT is projecting a 10% increase in overall arrivals for 2012.
Thai Exhibition Association President Pravit Sribanditmongkol told the gathering that Thailand's exhibition sector has been growing from strength to strength.
"With world-class exhibition and convention centers in Bangkok and other major cities in Thailand, as well as international-standard professional service providers, we are certain that Thailand will be one of the most promising gateways for exhibition industry professionals to expand into ASEAN and other parts of Asia," he said.
Edward Liu, President of the Asian Federation of Exhibition & Convention Associations, told attendees:
"The conglomeration of ASEAN Economic Community in 2015 is foreseen to attract more events to ASEAN. European organizers are launching more mergers and acquisitions of local organizers as well as replicating some of their own events in ASEAN, with Thailand being among their most-favored markets."
Mr Liu noted that Thailand also has a major demographic and industrial advantage, excellent infrastructure, competitive costs and excellent service standards. It also has a high level of expertise in organizing industry-specific exhibitions such as those catering to the tourism, energy, agriculture and automotive sectors.
Mr M. Gandhi, of exhibition multinational UBM Asia [Thailand], said that the opening of Burma would also see more businesses from that country coming to attend exhibitions in Thailand, both as buyers and sellers.
Burma lacked both the hardware and software to develop its MICE industry, and thus would need to rely on help from neighbors, such as Thailand, for many years into the future, he said.
Delegates highlighted Thailand's numerous advantages, including the transportation links of the Asian Highway network that will criss-cross through Thailand, linking Singapore and Malaysia to Laos, and Vietnam to Burms, according to a TAT release.
Despite two decades of talk and numerous studies, Phuket still does not have a world -class conference and exhibition center.
The latest effort, to build a 2.6-billion-baht center in Mai Khao, is still on hold. Its Environmental Impact Assessment (EIA) was rejected by the Office of Natural Resources and Environmental Policy and Planning (ONEP) last year on both economic and environmental grounds.
The largest MICE event ever held in Phuket took place earlier this year, when 18,000 delegates from AMWAY China were hosted by the Laguna Phuket resort complex in Cherng Talay. The delegates came in waves throughout April, pumping an estimated 2.5 million baht into the local economy.
Additional reporting by News Editor Stephen Fein.
— Tourism Authority of Thailand


Do you need help with your business? Are you searching for a new job? Or an employer looking to hire? Try JobCute today.
Strong growth from key markets compensate for slight dip in Chinese tourists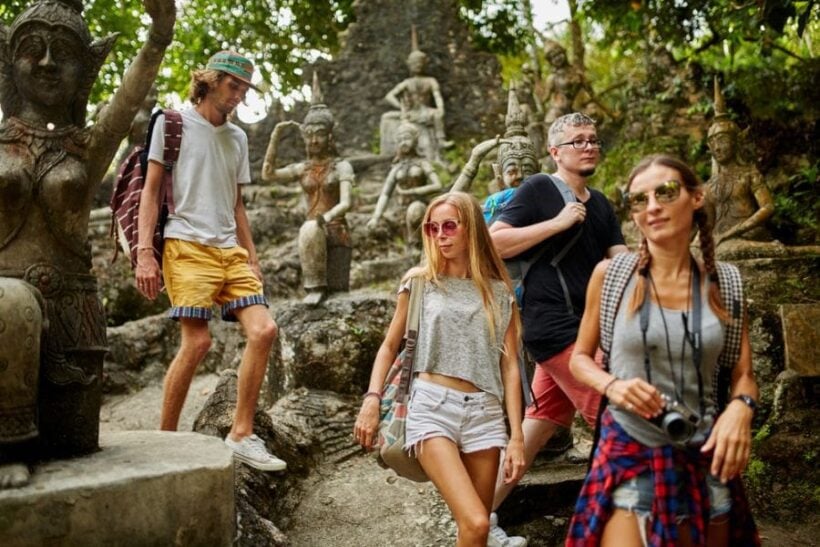 by Thanchanok Phobut | Senior Coordinator, Thailand
CBRE, international property consultants, believe that the Thai tourism market is still as resilient as ever.
Earlier this year, the Ministry of Tourism and Sports announced they are expecting more than 40 million tourists to visit Thailand this year, up from the record-breaking 38.3 million last year. According to the latest figures, the first two months of 2019 showed a 2.5% year-on-year growth in international tourist arrivals at 7.3 million, compared to 7.1 million the previous year.
In the first two months of 2019, the total number of Chinese tourist arrivals decreased slightly by 2.2% – 2.17 million in 2018 to 2.12 million this year. Chinese tourist arrivals in February, the month in which the Chinese New Year was celebrated this year, decreased by 12.3% year-on-year.
Other key feeder markets like Malaysia, India, Korea, and Japan showed double-digit growth in the first two months of 2019, with India having the highest growth at 20.1% year-on-year. Even though the combined number of tourists from these four feeder markets was smaller than that of the Chinese market alone, this positive trend could replace any loss of Chinese tourists. The challenge remains for Thailand to win back this biggest feeder market now that the most significant holiday for Chinese people has passed.
Bangkok still attracts tourists from around the world. The number of international tourist arrivals to Bangkok in the first two months of 2019 was 4.68 million, a 3% year-on-year growth. The development of a third runway in Suvarnabhumi International Airport, approved by the government on April 17, will strengthen Bangkok's capacity to handle larger numbers of tourists in the future.
"In the first quarter of 2019, Rosewood Bangkok, a 159 key luxury hotel next to Phloen Chit BTS station, opened its doors to the public. This was one of Bangkok's most highly-anticipated luxury hotel openings together with Capella Bangkok and Four Seasons Hotel Bangkok on the Chao Phraya River, both of which will open later this year, underpinning renewed interest in the riverside area and capitalising on recent developments outside of the hotel sector," comments Mr. Atakawee Choosang, Head of Capital Markets – CBRE Hotels in Thailand.
CBRE believes that Bangkok will continue to be one of the top tourist destinations in the world with new luxury hotel openings, improving infrastructure, and attractions that appeal to a wide range of tourists.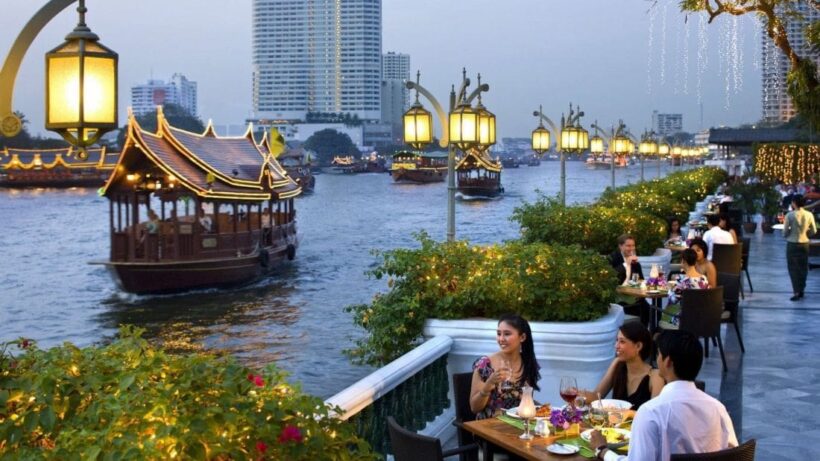 World Bank downgrades Thailand's 2019 GDP growth to 3.8%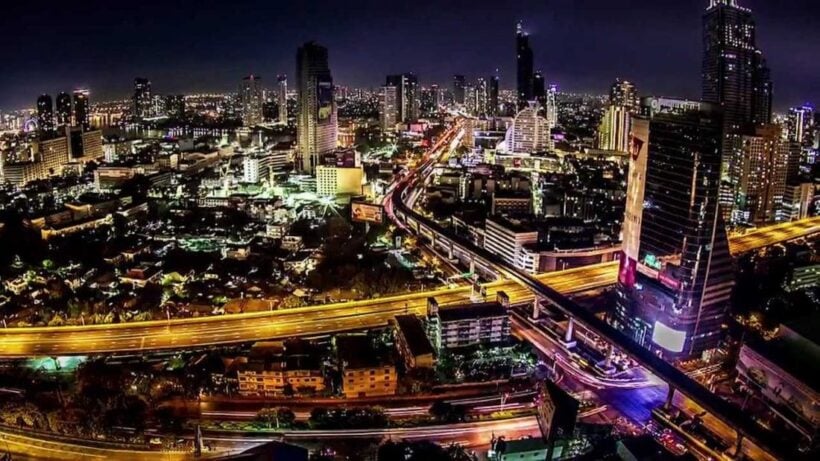 The World Bank is downgrading Thailand's growth projections to 3.8% from 3.9% for 2019. This compares to last year's 4.1% GDP. The Bank says that export growth has shrunk to 5.7% from last year's 5.9%.
The World Bank's senior economist for Thailand, Mr. Kiatpong Ariyapratya, says that the Word Bank also projects that Thailand's growth rate for next year would remain at 3.8%. He was citing the East Asia and Pacific Update report,
"Thailand's export growth projection for this year was adjusted down because of a global economic slowdown as a result of the simmering trade war between the US and China. Growth in tourist arrivals to Thailand this year is also projected to drop slightly."
Thai PBS reports that, although Thailand's growth projection is lower than the average 4%-5% rate for the rest of ASEAN, Mr. Kiatpong said that Thailand's economic growth trend was improving compared to the situation 2-3 years ago, especially investment in the government and private sectors and the private sector's consumption is picking up, constituting the main engines of economic expansion, expected to grow 4.6% and 4.3% respectively.
He warned that investments by the government sector for the year 2021, as well as government procurement projects and private sector investments, might be affected if formation of the new government is further delayed.
Transport Ministry and State Railways told to pay HK company 11.9 billion baht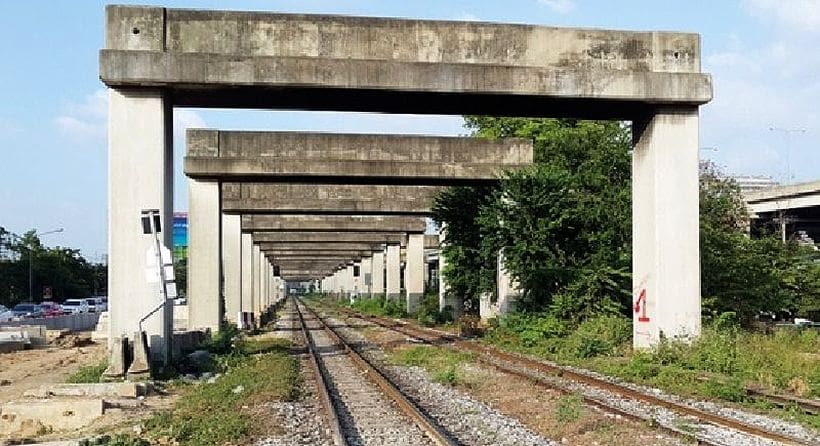 The long running issue of Bangkok's 'stonehenge' has been resolved after the Supreme Administrative Court handed down its findings today over the disputed contract of the 60 kilometre link from central Bangkok to Don Mueang Airport.
The Thai Ministry of Transport and the State Railway of Thailand have been dealt a costly blow after the Supreme Administrative Court today overturned the Administrative Court's verdict and ordered the two state agencies pay almost 11.9 billion baht in compensation to the Hong Kong-based Hopewell Holdings Company for the termination of the Hopewell project – a 60 kilometre elevated highway and rail line from central Bangkok to Don Meuang international airport back in the 90s.
Thai PBS reports that the compensation, plus another 500 million baht in bank guarantees put up by Hopewell Holdings Company, must be paid within 180 days of the verdict from the Supreme Administrative Court.
The Thai court's verdict will put an end to the long-running legal battle, between the Transport Ministry and the SRT on one side and HK's Hopewell Holdings on the other.
Hopewell Holding was granted the 30 year concession in 1990 to manage the project, given the nickname of the Thai "Stonehenge".  The project was riddled with difficulties and widely criticised, resulting in construction being suspended in 1992 and the eventual termination of the contract in 1998, with less than 20% of the work completed.
The dispute over compensation went through an arbitration process under the auspices of the Thai Arbitration Institute which in 2008 ruled in favour of Hopewell Holdings, with both the Transport Ministry and the SRT ordered to pay Hopewell about 12 billion baht in compensation for wrongful termination of the concession.
The two state agencies challenged the arbitration tribunal's ruling by taking the case to the Administrative Court which in October 2014 overturned the tribunal's ruling on the grounds that Hopewell's claim was barred by a time limitation.
Hopewell Holdings then successfully appealed the ruling to the Supreme Administrative Court.
SOURCE: The PBS