Heavyweight bike brands gearing up for Phuket market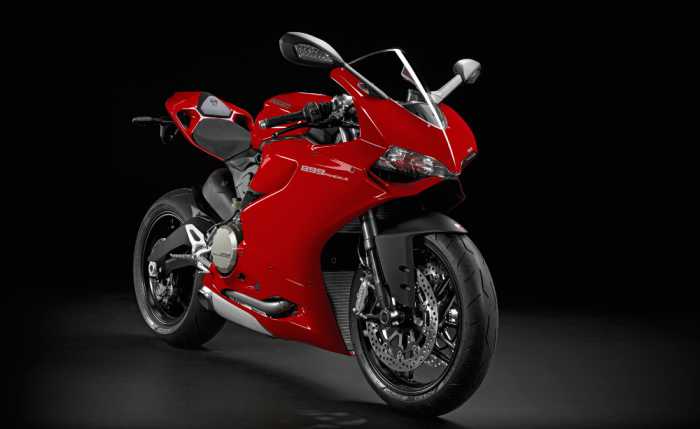 PHUKET: Despite a fall this year in Thailand's overall sales of motorcycles and automotive parts, big-bike sales are continuing to thrive.
In Phuket, a relatively new destination for bikes over 500cc, brands like Ducati and Triumph are pushing the companies' marketing strategies to make their famed machines accessible to everyone.
"Ducati's market strategy is to move toward developing models that are much more affordable," says Suriya Thamrangsri, managing director of HKT Motor Phuket, distributors of Ducati on the island.
"Our next model, the 2015 Ducati Scrambler, which we will launch later this month, is certainly priced toward the mid-range market."
The 2015 Ducati Scrambler is a lightweight 800cc L-Twin-engined bike that harks back to the company's minimalist, single-cylinder dirt-road scramblers of the 1960s and 70s – ideal for Phuket's rougher terrain.
Compared to the majority of other Ducati bikes, the Scrambler is very competitively priced, coming in at about 400,000 baht.
"This bike is a classic based on an old-style model, but using the latest Ducati technology," says Mr Suriya.
"It's perfect for Phuket, all you need is a helmet and casual clothes like a t-shirt and jeans – and you're away," he says, echoing the Scrambler commercial, which features two free-spirited couples heading off on their Scramblers into the wilds of North America to the soundtrack, I am Free by the Dandy Warhols.
Ducati Phuket first opened in 2010 and sold 40 bikes in the first year – double its target. All its models were imported over the first two years, and while the brand was able to build sales on the back of its name, Mr Suriya admits that initially they were only selling to a niche market of wealthy people.
"In the big-bike market, Ducati is in a 'super class' – it's the Ferrari of motorbikes – so when we launched here [in Phuket] everybody knew the brand very well," he says.
"However, we were selling primarily to the rich – to those people who could afford to pay the higher price for an imported bike."
Two years on and the majority of Ducati's bikes are made in Thailand. Only a few – like the 1199 Panigale superbike – are still imported.
Mr Suriya says the move to local production has resulted in the retail price of Ducati's bikes dropping by about 30 per cent.
When Ducati released the Monster 795 last year – the first Ducati to be made in Thailand with a starting price of about 449,000 baht – sales really picked up.
"The first Thailand-produced Monster really boosted sales, making 2013 the fastest-growing year for Ducati bikes, with total sales in Thailand reaching more than 8,000 models," says Mr Suriya.
"In Phuket alone, we sold more than 270 bikes – 70 more than our sales target – a record number for us."
Warunyoo Sutthiphana, managing director of Saphantong Motor, the distributors for Triumph in Phuket, agrees that the island's big-bike market has continued to grow, despite this year's fall in overall motorcycle sales.
Mr Warunyoo says the Triumph name, coupled with the diversity of its models, has helped them to hold their market share.
"Triumph is all about diversity – we have close to 20 different models. There is also a growing love for the old-school style – the classic bike – and 70 per cent of our models have the classic, traditional look of the brand," says Warunyoo.
Imported from the UK, tax duties mean that the price of Triumph bikes remains high, ranging from 750,000 baht for the popular Triumph Thruxton to 690,000 for the Bonneville.
However, clever promotion by the company has enabled it to grow its customer base.
"We offer customers a number of deals, including custom-work gift vouchers, which they really love. It gives each bike a uniqueness all its own," says Mr Warunyoo.
Triumph Phuket's target customers are Thai, aged 30-plus. However, in the last six months, Mr Warunyoo says the company has seen a lot of interest from "new-blood" bikers in their early 20s.
"Interest in Triumph bikes is growing quickly, and we are already seeing demand outstripping availability. So far this year we have sold 30 bikes [in Phuket]," he says.
Saphantong Motor has already started construction of a new showroom in Phuket Town to answer the growing demand for its models.
"Our new showroom, which will open sometime next year, will offer maintenance services and will have a much larger area to show off our models. There will even be a coffee shop for our customers," says Mr Warunyoo.
For Triumph in particular, Phuket Bike Week, which took place in April this year, has been an important driver behind the growing demand for big-bikes in Phuket.
"The event has attracted much interest from people in Southern Thailand. Bikers from many different places come to Phuket for the event. It's a great community event, at which we can show off our new models and create greater awareness of the Triumph brand," says Mr Warunyoo.
— Ren Davies
Keep in contact with The Thaiger by following our Facebook page.
Never miss out on future posts by following The Thaiger.
Turbulence ahead for Thailand's aviation industry | VIDEO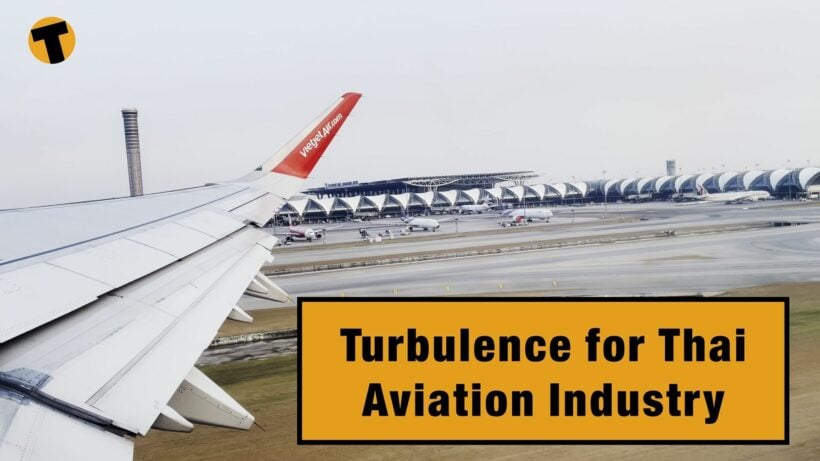 When the airlines, in particular, were asking the government to put their hands in their pockets for some relief funding in August last year, it was genuinely thought that international tourists would be coming back for the high season in December and January. At the very least local tourists and expats would head back to the skies over the traditional holiday break. And surely the Chinese would be back for Chinese New Year?
As we know now, none of that happened. A resurge in cases started just south of Bangkok on December 20 last year, just before Christmas, kicking off another round of restrictions, pretty much killing off any possibility of a high season 'bump' for the tourist industry. Airlines slashed flights from their schedule, and hotels, which had dusted off their reception desks for the surge of tourists, shut their doors again.
Domestically, the hotel business saw 6 million room nights in the government's latest stimulus campaign fully redeemed. But the air ticket quota of 2 million seats still has over 1.3 million seats unused. Local tourists mostly skipped flights and opted for destinations within driving distance of their homes.
As for international tourism… well that still seems months or years away, even now.
Keep in contact with The Thaiger by following our Facebook page.
Never miss out on future posts by following The Thaiger.
Domestic air passenger numbers double those of January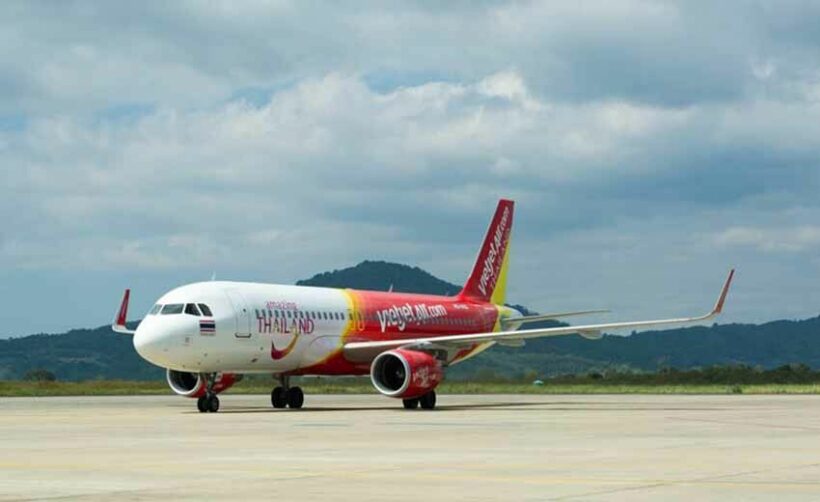 Passenger numbers on domestic flights within Thailand have doubled within a month, rising from 4,000 in January to over 10,000 this month. Having nearly recovered to pre-pandemic levels, domestic travel plummeted once more when Covid-19 resurfaced late last year.
Apirat Chaiwongnoi from the Department of Airports says 15 of Thailand's 29 airports are now operating domestic flights, with more expected to follow. He believes the aviation sector will continue to recover further in the coming 6 months, bolstered by the national vaccine rollout.
Around 120 domestic flights a day are now operating, which is twice the number that were operating at the lowest point in the crisis. Prior to the resurgence of the virus in December, domestic passenger numbers had recovered to 30,000 – 40,000 a day, around 80% of pre-pandemic numbers.
The DoA says airports must continue to adhere to the Covid-19 hygiene measures put in place by the Health Ministry and the Civil Aviation Authority of Thailand.
SOURCE: Bangkok Post
Keep in contact with The Thaiger by following our Facebook page.
Never miss out on future posts by following The Thaiger.
Samut Sakhon's shrimp market to remain closed until February 15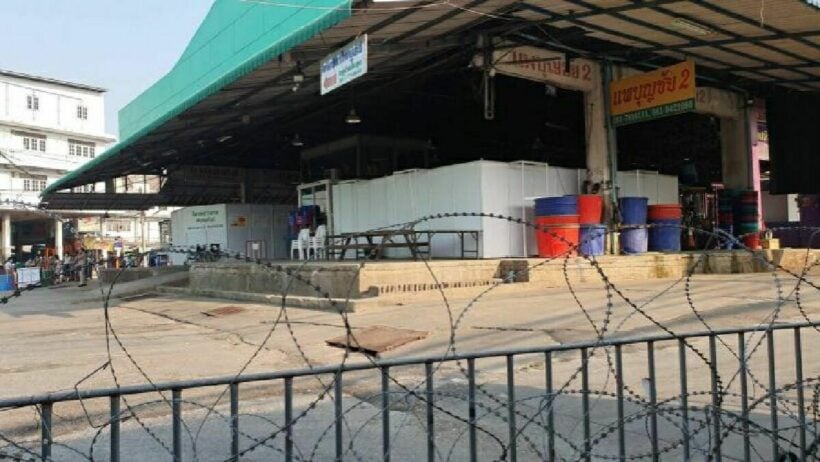 Samut Sakhon's Central Shrimp Market, the epicentre of Thailand's recent wave of Covid-19, will remain closed until February 15. The market can reopen once the overall hygiene situation at the market and surrounding area has improved, according to the province's disease control committee.
Local officials say the shrimp market needs to remain closed until the market structure and nearby residential facilities are inspected. People who violate the order face up to a year in prison and a fine up to 100,000 baht.
More than 12,000 people in the province have tested positive for Covid-19. The increasing number of infections is a result from the active case finding to contain the spread of the virus.
SOURCE: Thai PBS World | Thairath Online
Keep in contact with The Thaiger by following our Facebook page.
Never miss out on future posts by following The Thaiger.