Finance: Key areas investors must watch out for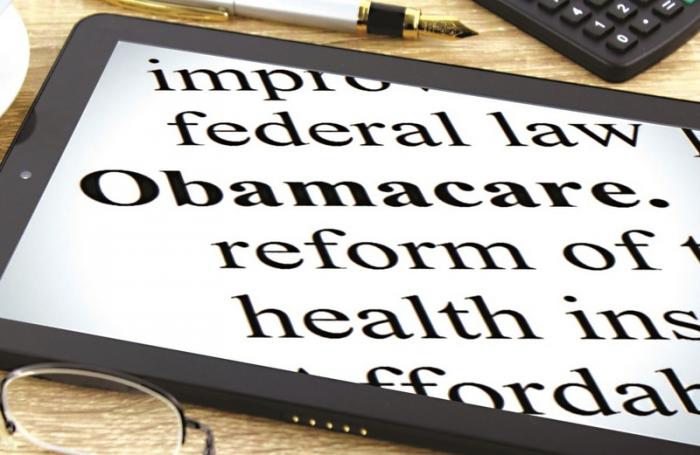 PHUKET: Trump has been in office less than a month and already some of his most strident critics are acting as if it's the end of the world. However, what investors need to remember is the fact that Trump faces an extremely hostile national/Washington DC press along with plenty of opposition from within his own government (such as Federal bureaucrats fearful of any effort to 'drain the swamp') and even within his own party (the so-called 'establishment Republicans' still bitter over their defeat in the primaries).
While there are plenty of distractions being created by both Trump and his opponents, these are the three key areas that investors need to keep a firm eye on for this year:
1. Tax Reform: Earlier this month, Trump announced that he would be releasing his 'phenomenal' tax plan in the next few weeks. That news sent the S&P, Dow and Nasdaq to record highs and triggered a broad-based dollar rally. Keep in mind that any kind of large scale tax reform will be difficult to pass when there are so many entrenched special interests. However, the markets will remain happy – so long as they see progress on any tax reform plans being made.
2. Obamacare: So far, the only real move by the Trump administration against Obamacare has been to scrub positive language about it on the HealthCare.gov website and to issue an executive order to 'minimize the financial burden' of it on insurers and healthcare providers. Keep in mind that long-time Obamacare foe Tom Price, a Republican Congressman who's an orthopedist by training, has only just been sworn in as the new secretary of HHS.
Price could decide to keep the law on life support by altering the benefits required to be provided by insurers or he could just pretty much blow up the whole thing by altering enforcement of the individual mandate. Beyond such tinkering, repealing and/or replacing, it won't happen overnight – especially with health care accounting for as much as one-fifth of the US economy and disagreement or uncertainty among Congressional Republicans over what to do about the law.
3. Immigration: Trump's travel ban on travellers from seven majority-Muslim countries is more or less a distraction or a proxy fight as the real fight will be over other more dramatic immigration policy changes. In Silicon Valley, an estimated one-third of the workforce is foreign-born with tech companies keeping a wary eye on any effort to restrict H-1B visas (a move that would be widely popular with American workers) or immigration in general. However, most big tech companies have a presence overseas where work can easily be shifted to and there are already reports that cities like Vancouver are trying to capitalize on the uncertainty surrounding future immigration changes.
We may not know for certain what Trump's tax reform or Obamacare plans will be; but if they are well received by business and investors alike, stocks will definitely move higher. Likewise, immigration is an emotional hot button issue; but one that ultimately has little impact on the top or bottom lines of most stocks when compared to tax reform and fixing or repealing Obamacare.
My job for my clients is to make money over time and this requires me to ignore politics and focus 100 percent of my attention of the price action of our stocks and funds regardless of what the new president is tweeting.
It is important to stay invested in the leading sectors and stocks until the trend changes. The leadership stocks and sectors currently are in technology (software, semiconductors), industrials and steel; even emerging market countries, such as Thailand and Russia, look good.
Don Freeman, the President of Freeman Capital Management, is a fee-only Phuket-based registered Investment Advisor with the US Securities Exchange Commission (SEC) who has over 15 years of experience providing personal financial planning and wealth management advice with an emphasis on investing in low-cost ETFs to both working and retired expatriates.

— Don Freeman
Keep in contact with The Thaiger by following our Facebook page.
Never miss out on future posts by following The Thaiger.
Turbulence ahead for Thailand's aviation industry | VIDEO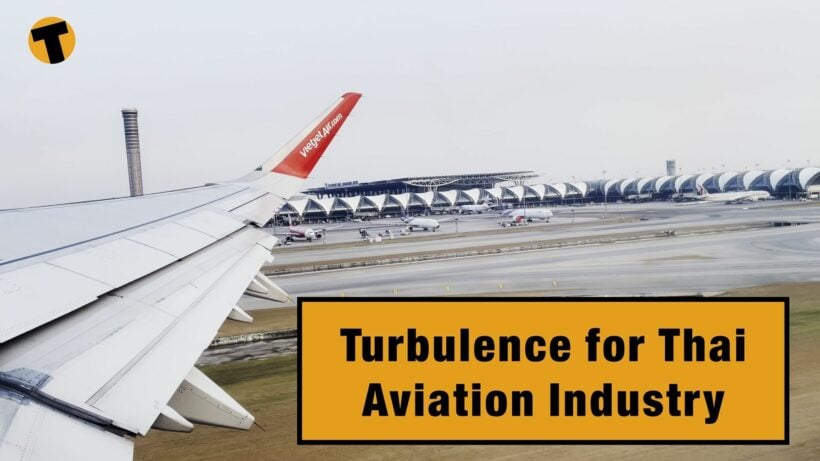 When the airlines, in particular, were asking the government to put their hands in their pockets for some relief funding in August last year, it was genuinely thought that international tourists would be coming back for the high season in December and January. At the very least local tourists and expats would head back to the skies over the traditional holiday break. And surely the Chinese would be back for Chinese New Year?
As we know now, none of that happened. A resurge in cases started just south of Bangkok on December 20 last year, just before Christmas, kicking off another round of restrictions, pretty much killing off any possibility of a high season 'bump' for the tourist industry. Airlines slashed flights from their schedule, and hotels, which had dusted off their reception desks for the surge of tourists, shut their doors again.
Domestically, the hotel business saw 6 million room nights in the government's latest stimulus campaign fully redeemed. But the air ticket quota of 2 million seats still has over 1.3 million seats unused. Local tourists mostly skipped flights and opted for destinations within driving distance of their homes.
As for international tourism… well that still seems months or years away, even now.
Keep in contact with The Thaiger by following our Facebook page.
Never miss out on future posts by following The Thaiger.
Domestic air passenger numbers double those of January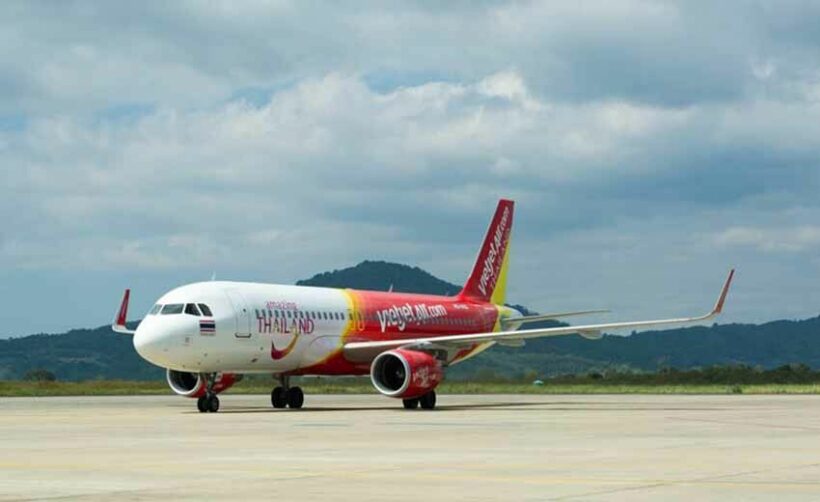 Passenger numbers on domestic flights within Thailand have doubled within a month, rising from 4,000 in January to over 10,000 this month. Having nearly recovered to pre-pandemic levels, domestic travel plummeted once more when Covid-19 resurfaced late last year.
Apirat Chaiwongnoi from the Department of Airports says 15 of Thailand's 29 airports are now operating domestic flights, with more expected to follow. He believes the aviation sector will continue to recover further in the coming 6 months, bolstered by the national vaccine rollout.
Around 120 domestic flights a day are now operating, which is twice the number that were operating at the lowest point in the crisis. Prior to the resurgence of the virus in December, domestic passenger numbers had recovered to 30,000 – 40,000 a day, around 80% of pre-pandemic numbers.
The DoA says airports must continue to adhere to the Covid-19 hygiene measures put in place by the Health Ministry and the Civil Aviation Authority of Thailand.
SOURCE: Bangkok Post
Keep in contact with The Thaiger by following our Facebook page.
Never miss out on future posts by following The Thaiger.
Samut Sakhon's shrimp market to remain closed until February 15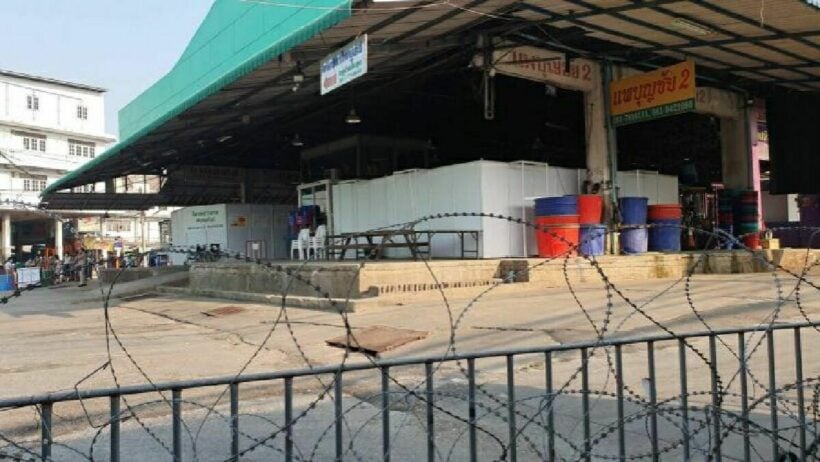 Samut Sakhon's Central Shrimp Market, the epicentre of Thailand's recent wave of Covid-19, will remain closed until February 15. The market can reopen once the overall hygiene situation at the market and surrounding area has improved, according to the province's disease control committee.
Local officials say the shrimp market needs to remain closed until the market structure and nearby residential facilities are inspected. People who violate the order face up to a year in prison and a fine up to 100,000 baht.
More than 12,000 people in the province have tested positive for Covid-19. The increasing number of infections is a result from the active case finding to contain the spread of the virus.
SOURCE: Thai PBS World | Thairath Online
Keep in contact with The Thaiger by following our Facebook page.
Never miss out on future posts by following The Thaiger.