Dance World gives island residents a place to move their feet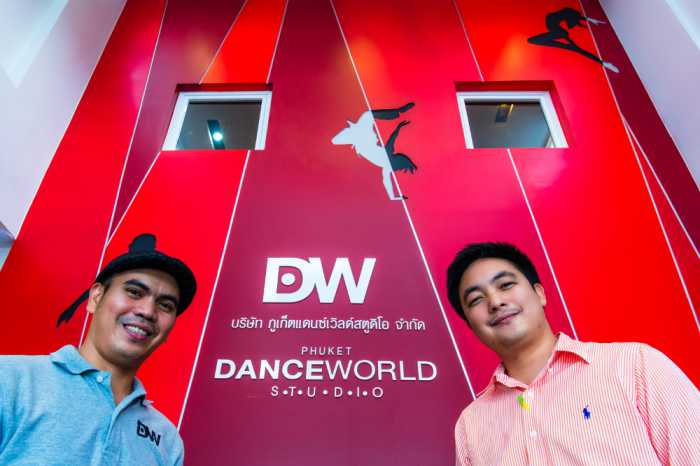 PHUKET: Since opening its doors in 1991, Simon Cabaret has established itself as a must-see show for tourists visiting Phuket. The show draws in visitors who have equal interest in witnessing the flamboyant show, as they have in seeing the deceptively convincing ladyboy dancers. In fact, the show's website warns patrons that they will leave confused.
The cabaret's owners, however, were not confused when they decided to expand their presence in the performing arts world by opening the Phuket Dance World Studio.
Celebrating its grand opening on September 19, the new professional-grade facility has joined the momentum gathered by Patong's Phuket Simon Cabaret, Phuket Town's Simon Star Show and a growing popularity in dance-based performance arts around the world.
"We saw that there was potential for creating a dance school and we had seen the growth of the international schools in Phuket too," explained Dance World Managing Director Pornthep Rouyrin.
With the help of Artistic and Creative Director Jarvey Dela Paz, Mr Pornthep leveraged this potential into creating the new school, which boasts three dance studios, a grand ballroom and a small studio for private lessons.
Even more notable than the shock-absorbing floors are the five internationally accredited instructors on staff at the facility.
"The good thing about us is that we have this international syllabus and our international teachers who carry the curriculum in their hands," said Mr Dela Paz.
The instructors have come from all over the world to teach classes that fit into three main categories: street dance, theater and exercise.
The bulk of the more than 100 students who are currently enrolled fall in the seven to 14-year-old range. Although students from this target age group take classes in ballet and contemporary dance, street dancing has proven to be one of the most popular options.
"Some [successful] street dancers didn't really have this kind of opportunity to be examined and certified as professional dancers, but in this case, they can," said Mr Dela Paz.
After training Simon Cabaret dancers for 15 years, the Filipino's dream was to open a dance school, a dream which has now come to fruition.
Mr Pornthep and Mr Dela Paz have a clear and ambitious long-term vision to one day become the Asian hub for dance and performing arts. They see the school organizing and hosting international competitions and dance camps.
"We have the manpower, we have the ability, we have the capability and we have international teachers here – from the UK, Japan, the Philippines and Russia, and so it's a good start for reaching the international level," Mr Dela Paz explained.
For the time being, they have been focusing on building a reputation in the immediate region with events such as the Southern Thailand Next Level Dance Battle and Competition, held at Dance World on October 1. The winners were then sponsored by Dance World to compete in an international competition in Bangkok.
Although financial success is always a factor, it was made clear that quality over quantity is a priority. One way they do this is by limiting group size from 12 to 15 students per class, which enables instructors to ensure students get the attention they need to achieve their goals.
"The good thing about us is that we have a theater at hand – we have Simon Star and Phuket Simon Cabaret – so anytime the students have a performance, recital, events, we have these studios to support them," said Mr Dela Paz.
Dance World instructors also split some of their time teaching classes at various schools and universities in Phuket. In addition, Dance World has several "dance crews" that perform at a variety of events in venues all over the island.
The Dance World Studio is in a central location on Pracha Uthit Road, which runs parallel to the bypass road. The location was chosen because of its proximity to multiple international schools and other facilities which surround it, such as a football pitch, swimming pool, music school and tae kwon do studio.
The facility is equipped with a cafe and a retail shop selling famous brands of dance clothing, shoes and accessories.
For more information, visit: phuketdanceworld.com, find them on Facebook, or call 093-580 5227
— Jeremie Schatz
Keep in contact with The Thaiger by following our Facebook page.
Never miss out on future posts by following The Thaiger.
Turbulence ahead for Thailand's aviation industry | VIDEO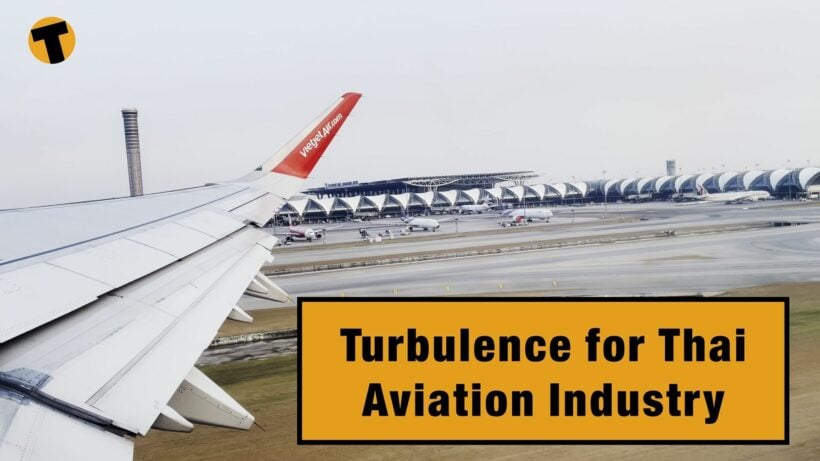 When the airlines, in particular, were asking the government to put their hands in their pockets for some relief funding in August last year, it was genuinely thought that international tourists would be coming back for the high season in December and January. At the very least local tourists and expats would head back to the skies over the traditional holiday break. And surely the Chinese would be back for Chinese New Year?
As we know now, none of that happened. A resurge in cases started just south of Bangkok on December 20 last year, just before Christmas, kicking off another round of restrictions, pretty much killing off any possibility of a high season 'bump' for the tourist industry. Airlines slashed flights from their schedule, and hotels, which had dusted off their reception desks for the surge of tourists, shut their doors again.
Domestically, the hotel business saw 6 million room nights in the government's latest stimulus campaign fully redeemed. But the air ticket quota of 2 million seats still has over 1.3 million seats unused. Local tourists mostly skipped flights and opted for destinations within driving distance of their homes.
As for international tourism… well that still seems months or years away, even now.
Keep in contact with The Thaiger by following our Facebook page.
Never miss out on future posts by following The Thaiger.
Domestic air passenger numbers double those of January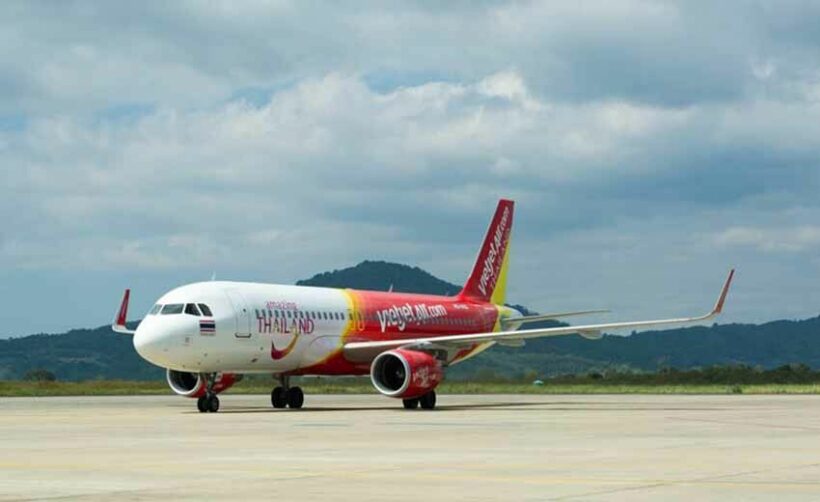 Passenger numbers on domestic flights within Thailand have doubled within a month, rising from 4,000 in January to over 10,000 this month. Having nearly recovered to pre-pandemic levels, domestic travel plummeted once more when Covid-19 resurfaced late last year.
Apirat Chaiwongnoi from the Department of Airports says 15 of Thailand's 29 airports are now operating domestic flights, with more expected to follow. He believes the aviation sector will continue to recover further in the coming 6 months, bolstered by the national vaccine rollout.
Around 120 domestic flights a day are now operating, which is twice the number that were operating at the lowest point in the crisis. Prior to the resurgence of the virus in December, domestic passenger numbers had recovered to 30,000 – 40,000 a day, around 80% of pre-pandemic numbers.
The DoA says airports must continue to adhere to the Covid-19 hygiene measures put in place by the Health Ministry and the Civil Aviation Authority of Thailand.
SOURCE: Bangkok Post
Keep in contact with The Thaiger by following our Facebook page.
Never miss out on future posts by following The Thaiger.
Samut Sakhon's shrimp market to remain closed until February 15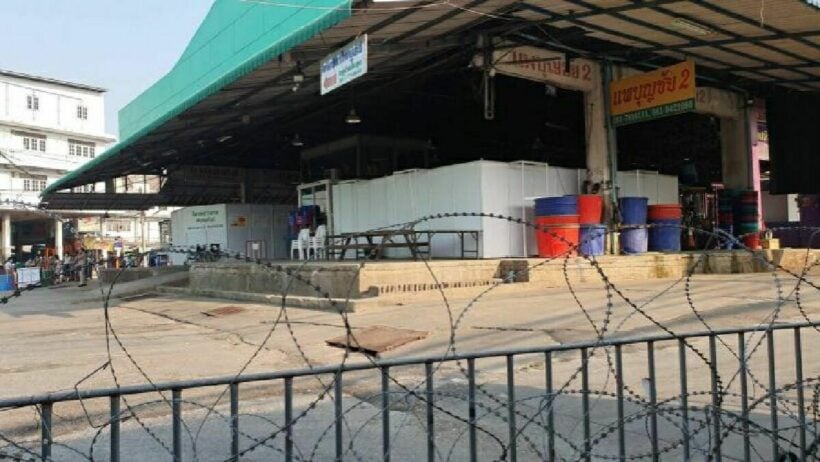 Samut Sakhon's Central Shrimp Market, the epicentre of Thailand's recent wave of Covid-19, will remain closed until February 15. The market can reopen once the overall hygiene situation at the market and surrounding area has improved, according to the province's disease control committee.
Local officials say the shrimp market needs to remain closed until the market structure and nearby residential facilities are inspected. People who violate the order face up to a year in prison and a fine up to 100,000 baht.
More than 12,000 people in the province have tested positive for Covid-19. The increasing number of infections is a result from the active case finding to contain the spread of the virus.
SOURCE: Thai PBS World | Thairath Online
Keep in contact with The Thaiger by following our Facebook page.
Never miss out on future posts by following The Thaiger.