Confidence levels in the Thai economy continue to rise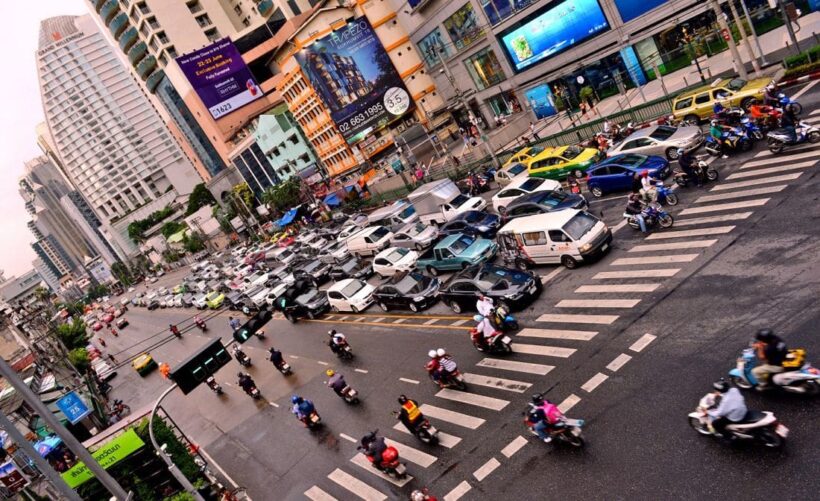 Consumer confidence in Thailand is riding high. In fact it's at its highest level in over 5 years. A growing economy and better prices for farm products is believed to be part of the continuing confidence.
Regions in the country which have a high level of manufacturing or tourism are reaping the benefits of the growing economy.
A survey by the University of the Thai Chamber of Commerce says that the rate of export growth in June and July this year is up over 8% when compared to the same time last year. In baht-terms, that represents a rise of 4.1%, year-on-year. The survey says that exports have continued to rise for the 17th month in a row.
Exports to almost all markets are on the rise. The only exceptions are the Middle East and US. But ASEAN countries, India, Russia and Japan are all recording double-digit expansion.
The University is forecasting an economic growth rate in the next 12 months to be up to 5%, a rise from past forecasts.

Do you need help with your business? Are you searching for a new job? Or an employer looking to hire? Try Thaiger Jobs today.

Panama's VP backs the Thailand Kra Canal project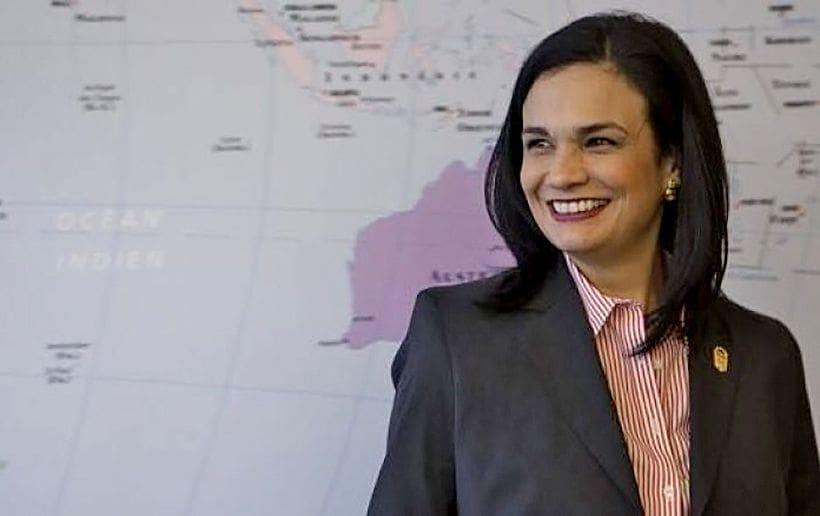 PHOTO: Panama's Vice President Isabel de Saint Malo de Alvarado – The Nation
The long-running discussions about a canal, linking the Andaman Sea and the Gulf of Thailand, aka The Kra Canal, has come up again with a visit from Panama's Vice President.
The Panama Canal changed world shipping when it linked the Pacific and Atlantic oceans when it was completed in 1914. Panama's Vice President Isabel de Saint Malo de Alvarado, said the Krabi Canal would boost Thailand's role in global connectivity.
"I think it is very powerful in every way for connectivity in the future. It's a huge potential for growth for Thailand."
The Vice President was asked if the Kingdom should go ahead with plans to build the Kra Canal, linking the Gulf of Thailand with the Andaman Sea.
"I think that is the correct direction."
Learn more about the Krabi Canal project HERE.
When asked if security was ever a concern for Panama, she said security is always a concern, but strong cooperation with regional allies had helped her country stay secure.
De Alvarado, who is also foreign minister, was in Thailand for a bilateral visit. She met her counterpart, Don Pramudwinai, before making a courtesy call on PM Prayut Chan-o-cha to discuss a wide range of subjects, notably air and maritime connectivity.
She said her country plays a significant role as a gateway for Thailand to access Latin America and the Caribbean.
"We are also interested in infrastructure projects in Thailand including deep-sea ports. With deep-sea ports, Thailand will be able to send large ships directly from Thailand to Panama, with local and regional cargo".
"Thailand could learn from Panama's experience in establishing a special economic zone, the Colon Free Trade Zone, which can be applied to the Eastern Economic Corridor Project", she added.
Panama is also interested in signing a free-trade agreement with Thailand, she said, adding that her government will discuss the matter with the government once it has concluded free-trade negotiations with China next year.
"We export some fruit and I know Thailand produces a lot of fruit, so we need to find out what products Thailand does not have. We are also working on the export of meat, so we will need to sit down, discuss and identify the areas of cooperation," she said.
At a meeting with Thai officials, Panama's VP also expressed interest in partnering with ASEAN and signing a friendship pact with the group. Since Thailand will be chairing the regional grouping next year, it could back Panama in signing the friendship pact, she said.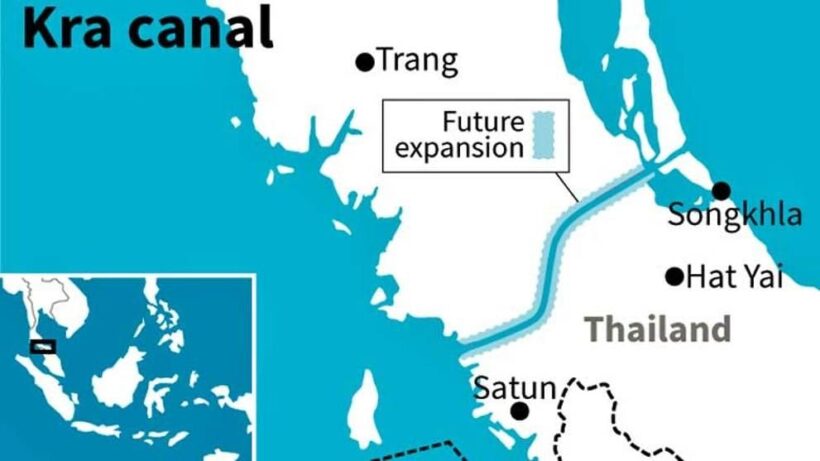 ORIGINAL SOURCE ARTICLE: The Nation
"Customer is King" – Thai Airways union attacks first class pilots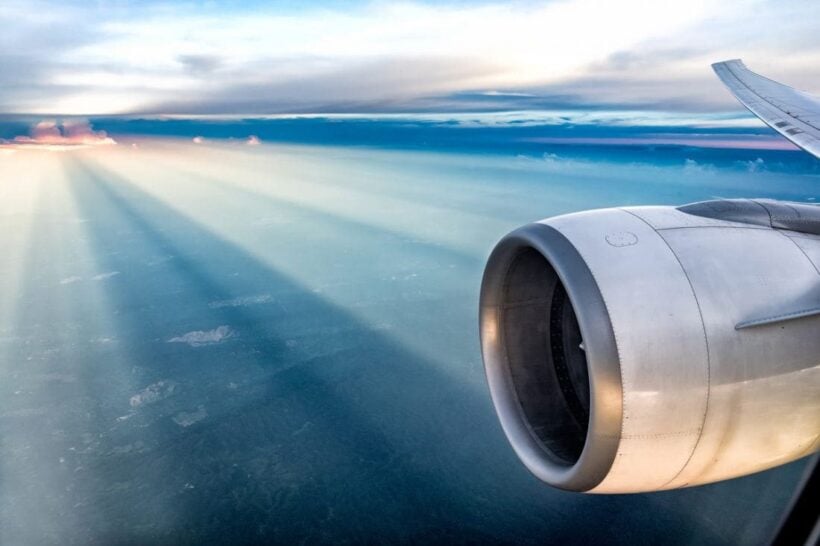 The Thai Airways International worker's union has attacked two pilots for demanding first-class seats from passengers in a standoff drama that delayed an October 11 Zurich-Bangkok flight by two hours even as airline executives vowed to reform the national carrier.
Airways executives pledged to nurture a "Customer is King" culture, pledging to use the controversy as an opportunity to revamp operations at the national flag carrier.
"The pilots were not violating any procedures by insisting that they should be given first-class seats in the 10-hour flight, but that's not the end of the story," president of Thai Airways Workers' Union, Dumrong Waikhani, told a press conference yesterday.
Thai Airways pilots reportedly launched a protest yesterday at the airline's headquarters, but media were kept away. Many employees were seen dressed in black at Thai Airways headquarters.
"An investigative committee will look into the controversy and they will release their results by the end of this week," Dumrong said.
When asked about the pilots demanding the right to be seated in first-class, resulting in the downgrading of two passengers who had previously been upgraded from business to first class, Dumrong said they were not abusing their rights. At the same time, he suggested that under the circumstances, they were culpable for their actions.
"Pilots should have a 'pilot's conscience'. They should realise that customers come first, and that customers are Thai Airways' source of capital and hence their very own source of income. If I were them, I would have been content with being placed in business class instead of grabbing first-class seats from passengers even if I had the right to do so," he said.
Some people on social media argued that this was not an issue of privilege, but one of customer safety. Pilots are required to be seated in first class because they need to have sufficient sleep in order to guarantee customers' safety in their next flights.
However, Dumrong did not see merit in the argument.
"If the pilots are active, that is if they have their next flight approaching soon after landing in Bangkok from Zurich, then this argument would be valid. However, the pilots in this case were travelling as passive off-duty pilots. So the argument does not stand," he said.
"Moreover, I do not believe the difference between business and first-class seats in the aircraft significantly affects the quality of sleep. This issue has significantly damaged the image of Thai Airways both domestically and internationally.
Pilots within the union are split on the issue with some blaming the pilots and others insisting they had done no wrong, according to Dumrong.
"Thai Airways should use this instance as an opportunity to push for structural reforms. It should downsize some of its departments and increase efficiency. Pilot's privilege will stay, as this is an international standard. Thai Airways pilots are not more privileged than pilots of other airlines," Dumrong concluded.
Meanwhile, Thai Airways president Sumeth Damrongchaitham told Krungthep Turakij, a sister newspaper of The Nation, he had appointed a fact-finding committee to investigate the events. He also apologised to passengers on the flight. He admitted that there were shortcomings in the organisation, which have stacked up over the 58 years of the national carrier's operations. He vowed to pursue reforms and promised to provide better services to customers.
Ekniti Nitithanprapas, the chairman of Thai Airways, said earlier that he would use this incident as an opportunity to reform the national carrier. He said he wanted to build a "Customer is King" culture in the organisation.
"There might be a resistance to change but reform is needed," he said.
Thai Airways is among seven state enterprises undergoing rehabilitation process due to accumulated losses. It has been partly under pressure from fierce competition, especially from budget airlines and the current high oil prices.

Dumrong Waikhani,The President of Thai Airways Worker's Union speaks at a press conference yeaterday about the Zurich -Bangkok TG971 controversy – PHOTO: The Nation
STORY: The Nation
Chinese investment sets new records in property purchases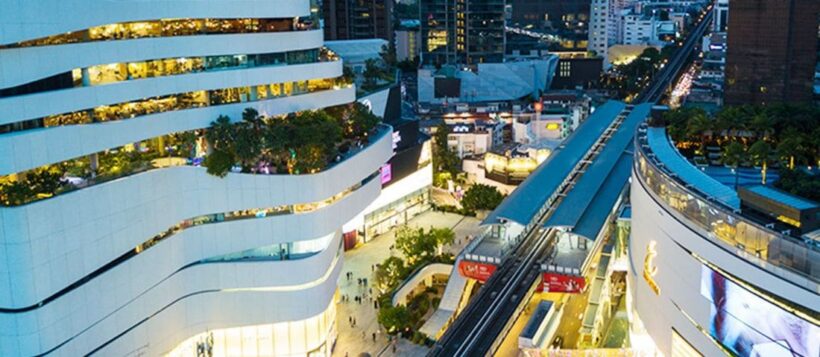 The demand for property, especially in Bangkok, continues unabated. Despite a drop off in absolute tourism numbers, enquiries from Chinese real estate buyers remains strong, setting new records. Not only are the Chinese the most frequent tourists to Thailand, they are the most enthusiastic property buyers, stetting a new record for Q3 this year.
Number two in foreign investors into Thailand's property market is Hong Kong citizens.
According to juwai.com, buyer enquiries from mainland Chinese buyers more than doubled, year-on-year and was nearly 30% higher that the previous quarter, Q2.
Juwai.com's CEO Carrie Law says the enquiries for Thai property has never been so high.
"In part, the strong results are due to an unusual surge of inquiries in August. The overall effect has been to push inquiries in the third quarter more than twice as high as in the same quarter one year earlier."
The success follows on from continued support from Chinese tourists, even during the Golden Week holiday. Despite lower figures than expected this year, the numbers still exceeded the 2017 visitation.
"Thailand ranks highly because of its many attractions, good links to China, relative affordability, and appeal to both group and individual travelers," according to Carrie.
Another favorite China tourist destination, Japan, suffered a drop in number over the same Q3 period due Typhoon Trami and another earlier storm which cancelled many flights into the country.
The fallout from the Phuket boat tragedy in July seems to have affected Phuket's tourist numbers primarily although the TAT has recently reported drop offs in Chinese visitation to Chiang Mai up to 50% in some sectors over the past month.
According to konradlega.com, the Chinese government continue to support investment in countries, like Thailand, participate in the "Belt and Road Initiative." This type of investment is in line with China's strategy of increasing the count of new infrastructures in its neighboring countries while encouraging cross-border trade activities in the same region.
"Though at present, only 9% of Chinese citizens have passports, it is expected that the figure will double in 2020 to 240 million people, all potential travellers and investors."
Check out properties available around Thailand, in five languages, HERE.