Capturing Phuket through Google Glass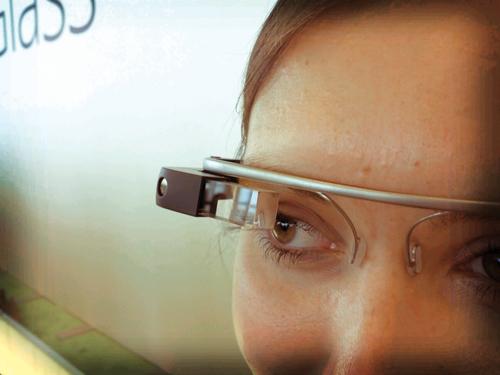 PHUKET: By the time the Christmas holidays roll around this year, I'll have one of the first sets of Google Glass in Thailand. Imagine being able to walk our beautiful beaches here in Phuket and capture the sights, sounds and experiences hands-free. That's what Google Glass will allow me to do and most people here won't even realize that my 'glasses' can do everything my smartphone can do.
Google is getting ready to launch Google Glass sooner than expected. The launch was previously expected in 2014, but company CEO Sergey Brin has now publicly moved the launch to later this year.
At the Technology, Entertainment, Design (TED) 2013 Conference last month, Brin performed a live demonstration of Google Glass. He said the product launch will occur just in time for the Christmas holiday shopping season.
The 'glass' field looks to be a competitive arena and Google is securing first-mover advantage. Other companies have filed patents indicating that they are developing a similar product. Microsoft, Apple, Blackberry, Samsung and Sony are all rumored to be developing their own glass product. All these companies see the 'glass' market as the next big market after the mobile handset and smart phone device category.
With Google Glass, the user has a wearable computer that has the same features as a smartphone. Everything is visible through the head mounted display. The first demos that have been seen appear to look like regular eyeglasses. There's even speculation that one day the Google Glass can be fitted with prescription lenses.
Google Glass will operate via voice commands. If I want to take a picture or record a video, I just say 'take picture' or 'record video'. One of the most exciting aspects is that I can share what I'm currently seeing with anyone I want to via a Google Hangout or through Google+ or Gmail.
How many awesome sunsets or sunrises have we seen here in Phuket? I can record the sunset or sunrise and shoot the live video and invite my friends to view it with me and see what I'm seeing with Google Glass. So what I'll be doing is viewing the scene, recording it and talking to my friends at the same time as we all watch it. It'll be like having them with me.
For me the most exciting and functional aspect to Google Glass, is the ability to incorporate directions and maps visually. I've always wondered why Google spent so much time and money with Google Street View and mapping the entire world. Now I know why. With Google Glass, you can ask for directions and it will give them to you in Google Glass. Now when you're driving or walking, you have the directions right in front of you completely hands-free.
Google has effectively bundled all of their services into a usable wearable computer. If you want to Google something, just ask and the answer will show up in Google Glass. If I need to translate something into Thai, I just ask Google Glass and I get the translation and pronunciation. As all of us expats know living here in Thailand, this feature alone is priceless and makes Google Glass worthwhile.
The glasses themselves are strong and light. Colors that will be available available include charcoal, tangerine, shale, cotton and sky. Recently Google CEO Larry Page went on the New York City subway wearing the glasses and most people failed to recognize that he was wearing Google Glasses.
The deeper I delve into the Google Glass product, the more excited I get about the stock. Google's stock continues to make new highs and the stock is up 16% so far this year and up 45% since June 2012. Most analysts price targets for Google now range from $900 to $1000.
The company has a forward P/E of 15 and that's still very cheap for a growth company. Google has an operating margin of 26%, which is one of the highest in the industry. Google has over $48 billion in cash on its balance sheet, or $145 per share.
The momentum players see a compelling valuation and a company with tremendous growth prospects. The creation of the Google Glass product is truly revolutionary.
Technologists have been wanting to create a wearable computer for the past 50 years, but none have been able to do it and develop a commercial product. Google looks to have done that and that's why I'm not only buying Google Glass, but also buying Google stock.
10 Cool Things you can do with Google Glass
• Take pictures.
• Access Google Hangout.
• Record a video and share it with others in real time.
• Pop up a reminder for your next appointment.
• Current weather report.
• Dictate texts and messages to friends and family using Google's cloud-based speech recognition.
• Travel alerts.
• Access Google Maps and get directions.
• Translate signs into your own language.
• Navigate inside buildings.
Don Freeman is president of Freeman Capital Management, a Registered Investment Advisor with the US Securities Exchange Commission (SEC), based in Phuket, Thailand. He has over 15 years experience and provides personal financial planning and wealth management to expatriates. Specializing in UK and US pension transfers. Call 089-970-5795 or email: freemancapital@gmail.com.
— Dn Freemano
Keep in contact with The Thaiger by following our Facebook page.
Never miss out on future posts by following The Thaiger.
The social media giants in battle with 'old' media and world governments | VIDEO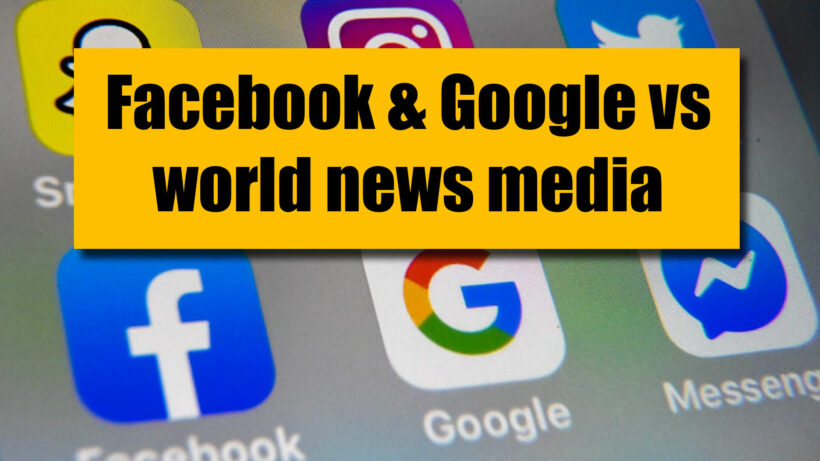 "The rules signal greater willingness by countries around the world to rein in big tech firms such as Google, Facebook and Twitter that the governments fear have become too powerful with little accountability."
India has issued strict new rules for Facebook, Twitter and other social media platforms just weeks after the Indian government attempted to pressure Twitter to take down social media accounts it deemed, well, anti social.
The rules require any social media company to create three roles within India… a "compliance officer" who ensures they follow local laws; a "grievance officer" who addresses complaints from Indian social media users; and a "contact person" who can actually be contacted by lawyers and other aggrieved Indian parties… 24/7.
The companies are also being made to publish a compliance report each month with details about how many complaints they've received and the action they took.
They'll also be required to remove 'some' types of content including "full or partial nudity," any "sexual act" or "impersonations including morphed images"
The democratisation of the news model, with social media as its catalyst, will continue to baffle traditional media and governments who used to enjoy a level of control over what stories get told.
The battles of Google and Facebook, with the governments of India and Australia will be followed in plenty of other countries as well.
At the root of all discussions will be the difference between what governments THINK social media is all about and the reality about how quickly the media landscape has changed. You'll get to read about it first, on a social media platform… probably on the screen you're watching this news story right now.
Keep in contact with The Thaiger by following our Facebook page.
Never miss out on future posts by following The Thaiger.
Turbulence ahead for Thailand's aviation industry | VIDEO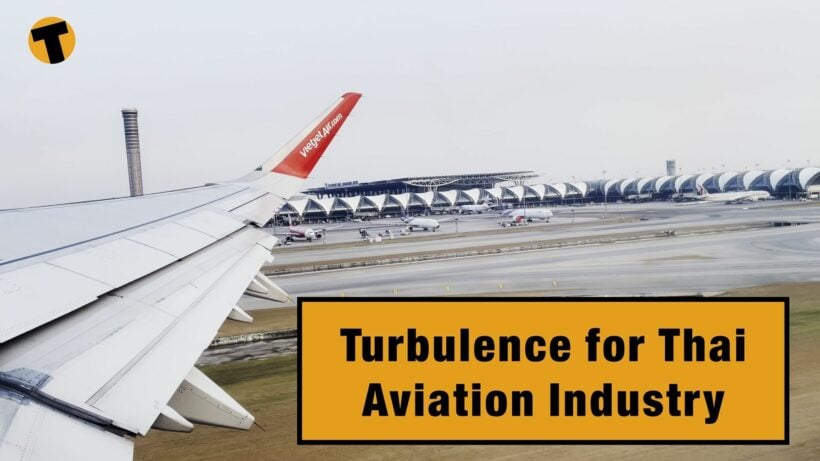 When the airlines, in particular, were asking the government to put their hands in their pockets for some relief funding in August last year, it was genuinely thought that international tourists would be coming back for the high season in December and January. At the very least local tourists and expats would head back to the skies over the traditional holiday break. And surely the Chinese would be back for Chinese New Year?
As we know now, none of that happened. A resurge in cases started just south of Bangkok on December 20 last year, just before Christmas, kicking off another round of restrictions, pretty much killing off any possibility of a high season 'bump' for the tourist industry. Airlines slashed flights from their schedule, and hotels, which had dusted off their reception desks for the surge of tourists, shut their doors again.
Domestically, the hotel business saw 6 million room nights in the government's latest stimulus campaign fully redeemed. But the air ticket quota of 2 million seats still has over 1.3 million seats unused. Local tourists mostly skipped flights and opted for destinations within driving distance of their homes.
As for international tourism… well that still seems months or years away, even now.
Keep in contact with The Thaiger by following our Facebook page.
Never miss out on future posts by following The Thaiger.
Domestic air passenger numbers double those of January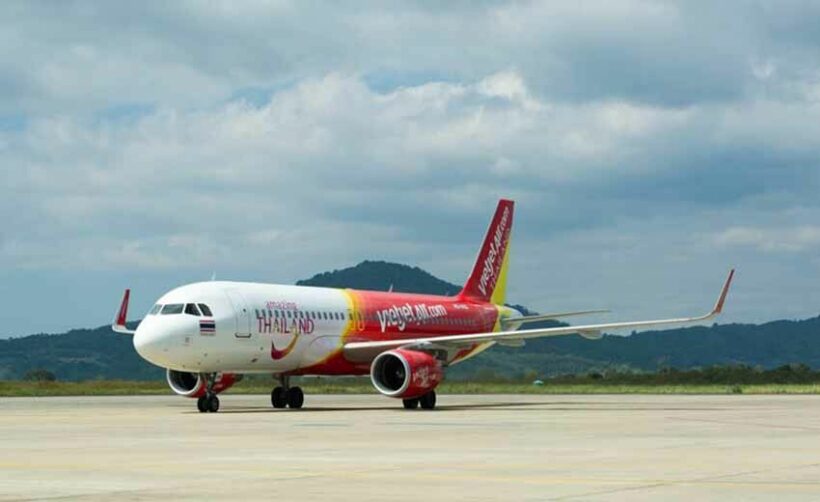 Passenger numbers on domestic flights within Thailand have doubled within a month, rising from 4,000 in January to over 10,000 this month. Having nearly recovered to pre-pandemic levels, domestic travel plummeted once more when Covid-19 resurfaced late last year.
Apirat Chaiwongnoi from the Department of Airports says 15 of Thailand's 29 airports are now operating domestic flights, with more expected to follow. He believes the aviation sector will continue to recover further in the coming 6 months, bolstered by the national vaccine rollout.
Around 120 domestic flights a day are now operating, which is twice the number that were operating at the lowest point in the crisis. Prior to the resurgence of the virus in December, domestic passenger numbers had recovered to 30,000 – 40,000 a day, around 80% of pre-pandemic numbers.
The DoA says airports must continue to adhere to the Covid-19 hygiene measures put in place by the Health Ministry and the Civil Aviation Authority of Thailand.
SOURCE: Bangkok Post
Keep in contact with The Thaiger by following our Facebook page.
Never miss out on future posts by following The Thaiger.