Airbnb partners with Thailand Boutique Accommodation Trade Association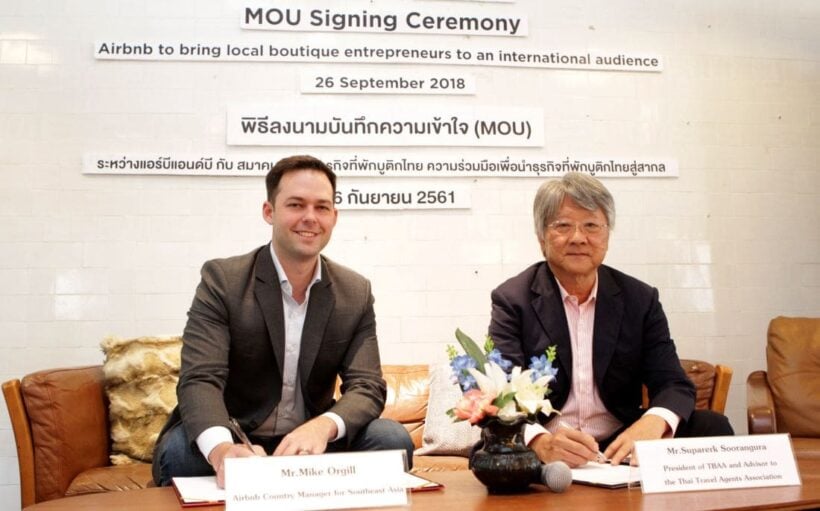 PHOTO: Mike Orgill, Airbnb Country Manager for Southeast Asia (left) and Suparerk Soorangura, President of TBAA and Advisor to the Thai Travel Agents Association (right) signing the MoU.
Airbnb, the world's leading community-driven hospitality company has announced its industry-first partnership with the Thailand Boutique Accommodation Trade Association (TBAA) to promote creative, people-powered Thai hospitality.
Through the partnership, Airbnb and the TBAA will bring boutique hotels onto Airbnb's global people-to-people platform and connect them to its international network of travellers, which has seen more than 300 million guest arrivals since it was founded 10 years ago.
Airbnb is the first travel platform in Thailand to sign a Memorandum of Understanding (MoU) with the TBAA. This closely follows the company's recent partnership with the Ministry of Interior's Department of Local Administration to upskill and onboard local homestays across all 76 provinces.
Mike Orgill, Airbnb Country Manager for Southeast Asia, and Suparerk Soorangura, President of TBAA and Advisor to the Thai Travel Agents Association, jointly launched the partnership.
With Thailand as one of the world's top global destinations, this partnership will provide travellers with easy access to more than 50 boutique hotels across 15 provinces such as Bangkok, Chantaburi, Chiang Mai, Kanchanaburi, Krabi, Nakhon Ratchasima, Phuket, Prachuab Kiri Khan, Ratchaburi and Sukhothai, all providing authentic Thai hospitality.
In today's MoU, both parties agree to:
Conduct training workshops for TBAA members to equip them with Airbnb platform know-how, and the digital skills to create, manage and promote their own listings
Empower Thai boutique hospitality entrepreneurs with global hospitality standards
Amplify Thailand's unique boutique hotels and creative design on a global stage
Revitalise local neighbourhoods by driving tourist footfall outside of traditional tourist districts
During the launch, Airbnb and the TBAA also announced the inaugural Airbnb x TBAA Thailand Neighbourhood Guide. The 17-page insider's guide spotlights five under-the-radar neighbourhoods in Thailand, each with its distinct blend of traditional heritage and new creative spaces.
In the past year alone, Airbnb's host community in Thailand has welcomed close to 1.7 million guests into their homes, creating a combined 4 billion baht (US$119 million) in income for local Thais. Earlier this September, Prime Minister Prayut Chan-o-cha highlighted Airbnb's recent partnership with the Department of Local Administration during his weekly national broadcast. In his statement on the Sufficiency Economy Philosophy to Sustainable Development Goals, he shared how Airbnb is promoting local homestays and distribute wealth across rural provinces.
Quotes
"Thailand is one of Airbnb's largest markets in Southeast Asia, and our partnership with the TBAA marks a significant step forward for our business and community here. Boutique hotels play an increasingly key role in driving the tourism ecosystem through their authentic host-led hospitality and distinctive local design." – Mike Orgill, Airbnb Country Manager for Southeast Asia


Find more property for sale and rent across Thailand at Thaiger Property, powered by FazWaz. You can even list your property for free.

Do you need help with your business? Are you searching for a new job? Or an employer looking to hire? Try Thaiger Jobs today.

Looking to jettison some items before jetsetting away or chartering a yacht? Look no further than Thaiger Classifieds where you can find and post items, work, property and more for free.

Read more headlines, reports & breaking news in Bangkok. Or catch up on your Thailand news.

Bangkok police officer kills French citizen following bar brawl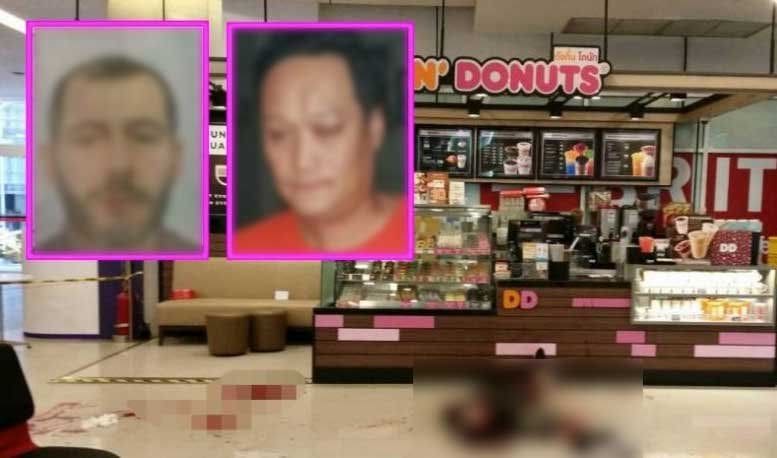 A French tourist was killed in his Bangkok apartment in the early hours of Wednesday by a local Policeman.  The two were seen at a Lucky Shot Food and Sports Restaurant on Sukhumvi Soi 11/1 Tuesday evening. Witnesses say a bar brawl broke out between the two men in which the tourist was getting the upper hand, the reason for the confrontation is still unclear.
The shooter has been identified as 49 year old Pol Sen Sgt Maj Kantapong Huasdri from Lumpini police station and the victim was 41 year old Malik JDjamel. Begrudged from the outcome of the fight, the officer followed the victim home and is believed to have delivered the fatal shots.
Pol Sen Sgt Major handed himself in and and when interrogated confessed to killing the French man. Immigration police say that the victim in question was residing in the capital for the last few months and was currently looking for work opportunities.
Witnesses have confirmed that the two men were intoxicated.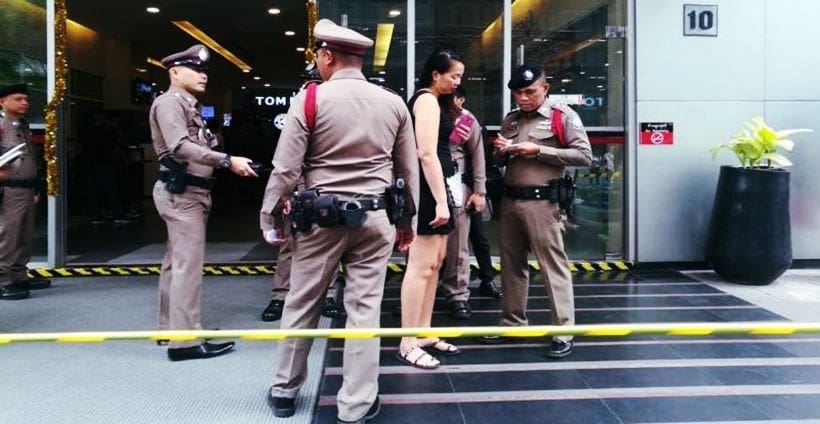 SOURCE: Bangkok Post
John Mayer coming to Bangkok for the first time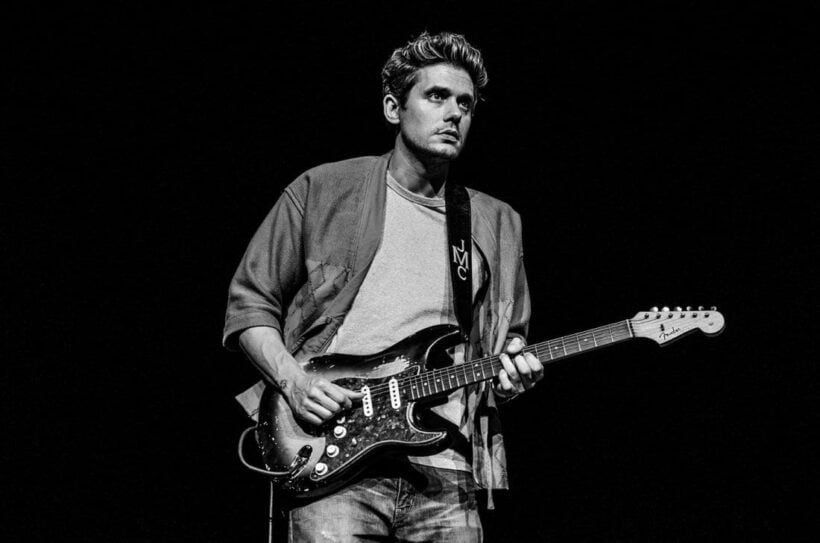 IMAGE: John Mayer Instagram, Billboard.com
John Mayer will be playing in Bangkok on April 3, 2018 for his newly announced 'Australia & Asia Tour 2019'. The 41 year old American, hailing from Connecticut isperforming for the first time in Thailand. Tickets will be released at a later date but put a circle in your calendar.
Mayer's most famous songs include "Gravity", "Your Body is a Wonderland'" and "Daughter", his talent has also lead him to play alongside legends such as BB King and Eric Clapton.

Here is  small peak into the talented John Mayer:
Who is Miss Thailand, last weekend's runner-up in the Miss World competition?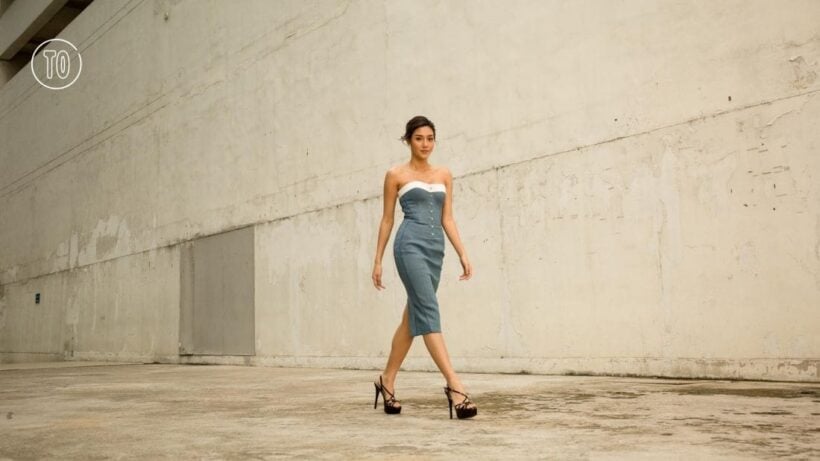 PHOTOS: Sereechai Puttes/Time Out Bangkok
"Beauty is seen in action and how much you give to society. Beauty is what you do for other people and what you say to other people to make them feel better about themselves."
She was the runner up in this year's Miss World competition held at Santa, China last Saturday night. She was also crowned Miss Asia at the same event. But who is this young career beauty pageant entrant?Time Out Bangkok met Nicolene Pichapa Limsnukan before she headed off to Sanya for the title event. Read some of her pageant-winning answers… (NB. The term 'world peace' was never mentioned)
Why do we still need beauty pageants in the era of female empowerment?
Nicolene: I believe beauty pageants help society see how a woman can be empowering. One, beauty pageants are not just about beauty. A beauty pageant shows how a woman can be strong, how she can be smart, and how she can help other people and empower other women, so I think beauty pageants are platforms for people to see how empowering women are.
What is the difference between the beauty pageants in the past and now?
Nicolene: I believe that beauty pageants back then focused on the wrong thing. They focused on a woman's femininity and how womanly she is. They focused on her curves, and they didn't focus on their minds and what she has to say. Nowadays, we have shifted our focus because we now know that women have so much to offer. I feel that, in 2018, so many people see that woman have more to offer than just pretty hair and pretty teeth.
Read the rest of the interview with Nicolene Pichapa Limsnukan HERE.