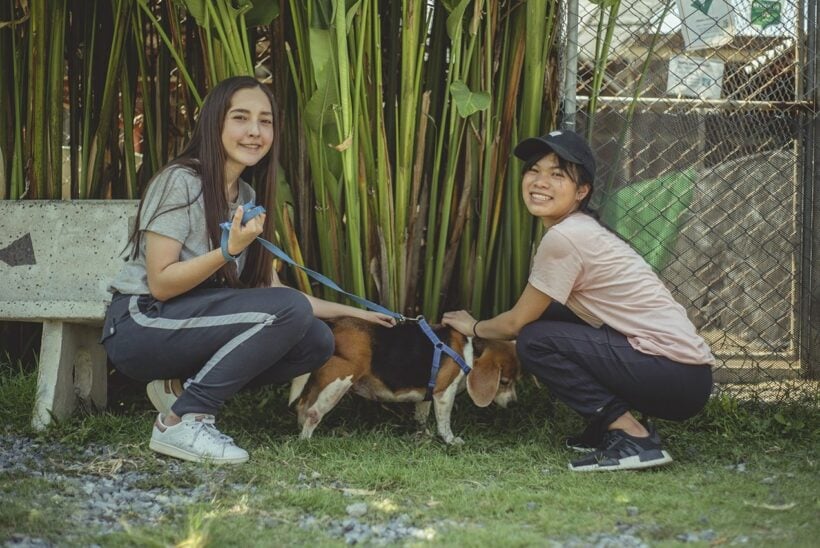 This Saturday morning, Soi Dog Foundation will open as usual but is adding some freebies and fun activities for everyone this week.
At the Gill Dalley's Sanctuary, we have recently extended the opening hours to half a day on Saturday from 9 am – midday.
This Saturday, the first five visitors will receive a cool Soi Dog 'freebies' set, including Soi Dog towel, wristband and water bottle as souvenirs.
The two rounds of tours start at 9.30 and 10.30am with friendly and informative Thai and English tour guides showing you around. Prior to the tour, visitors will have the opportunity to choose a name for one of our most recent additions to the shelter. The most popular name will be voted for by Soi Dog staff, and will be announced at the end of the 10.30am tour.
The winner will receive a certificate of recognition, which will be emailed to them shortly after the event.

The tour will be as heartwarming as it is fun, filled with puppies and friendly paws. You can end the tour with some refreshments.
There will also be our Sanctuary Director Dr Su, Sirinapa Kaewprakan, who will be ready for a Q&A session at about 11.30am if you want to know more about Soi Dog Foundation or any questions you may have about your dogs and cats.
See you at Soi Dog Foundation this Saturday.
This is how you get to Soi Dog Foundation HERE.