Bangkok
Thammasat University cheerleader billboards send mixed messages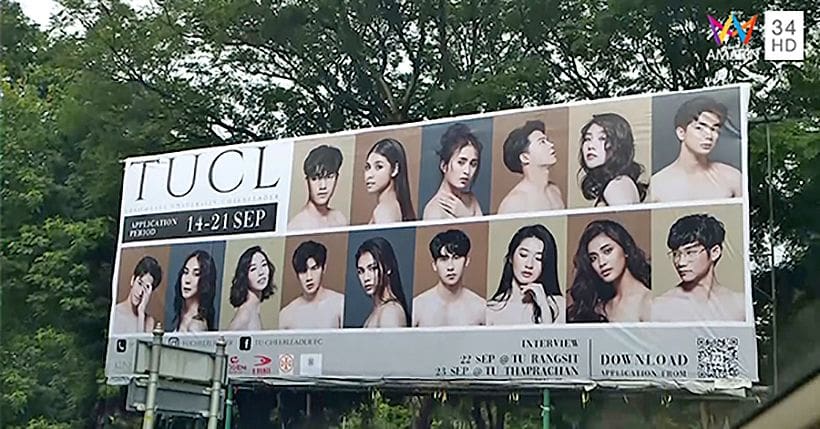 PHOTO: amarin tv hd
Billboards adorning the boundaries of the Thammasat University are causing uproar in academic circles and social media. The billboards depict 15 former university cheer leaders – just head and shoulder shots – promoting to students to apply for cheerleader positions for the next academic year.
Whilst only head and shoulder photos, the controversy seems to be over how 'much' shoulder is showing. The billboards are located at each corner of the Tha Prachan and Rangsit campuses.
If it wasn't the actual intention of the university's cheerleader PR team, the billboards have found themselves immeshed in social media controversy.
Some say the billboards are too 'racey' and depict the former cheerleaders as sex objects.
Quoted in the Bangkok Post, one communications academic, Seri Wongmontha commented on his Facebook account, saying "It's unbelievable that a university with the word 'dhamma' in its name would come down to this level. What a pity."
The Thammasat University Cheerleader Club says the billboards are part of a UNICEF project titled 'My Body, My Opinion'. Whilst their media release says that the head and shoulder shots promote the concept 'that no matter what you look like on the outside you can be a part of our team', critics say the 'excessive' display of skin actually promotes the opposite.
Other Facebook users say they love the billboards and say the pictures are beautiful and some claim the billboards are just a public relations stunt.