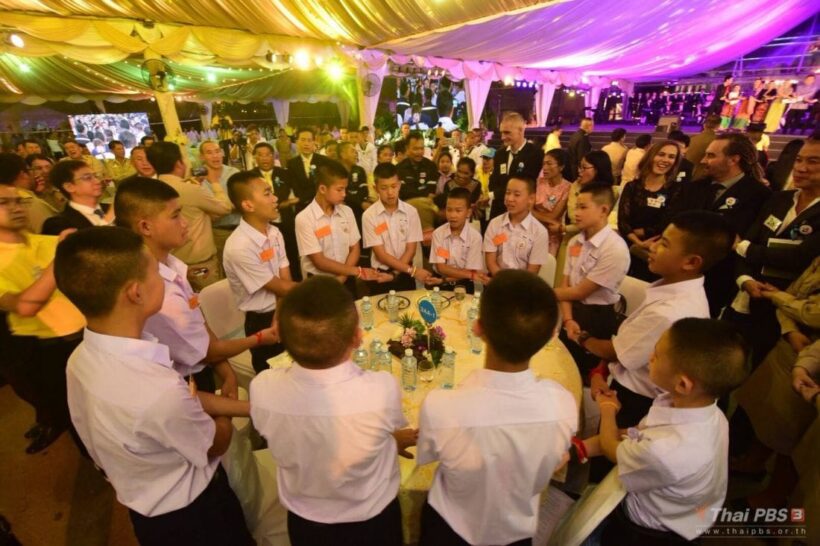 PHOTO/VIDEOS: Thai PBS
Thai PBS spoke to a number of the attendees at last Thursday night's Royal Gala Dinner to commemorate and thank international and Thai volunteers who contributed to the amazing rescue of the 13 young football players from the Tham Luang caves in Mae Sai, Chiang Rai early July.
Nothing would overwhelm Maj Hodges from the United States more than the sight of the "Mu Pa" boys walking into the reception 'looking great and happy'. He says the reception was like a big family reunion and a great occasion to reconnect with the people who worked side-by-side with him and his team during those most difficult days…
https://www.youtube.com/watch?time_continue=84&v=wteJxvi3IfA
For Glen McEwan, from the Australian Federal Police, the grand reception reminded him of the role of the Caver/Anaesthesiologist Dr. Richard Harris and other Australian personnel who contributed to the successful rescue operation…
https://www.youtube.com/watch?time_continue=43&v=DqQAm_hLReg
Read the full report HERE.