Plastic surgery furore and first transgender contestant at Miss Universe in Bangkok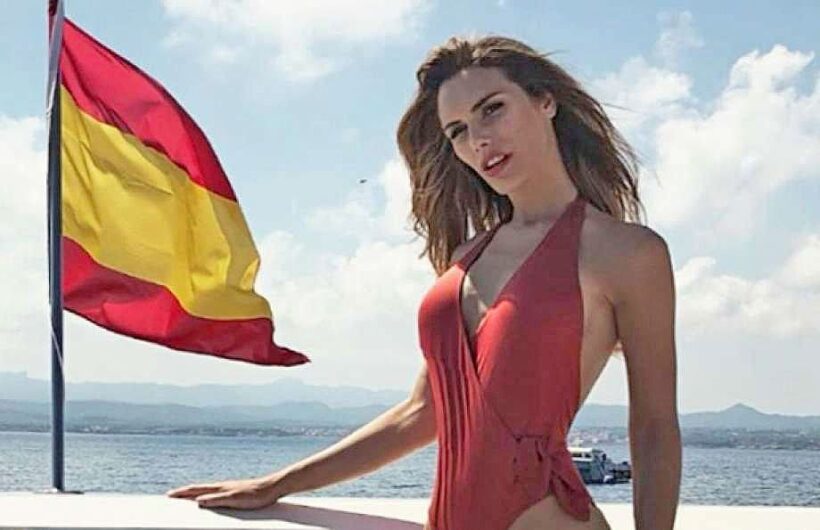 PHOTO: Spain's Angela Ponce becomes first trans woman to compete for Miss Universe
After the beauty dust has settled and the glitter is wiped away, it seems all is not well with the latest Miss Universe Pageant. Taking place in Bangkok recently, new revelations have surfaced surrounding one of its entrants and, notably, her plastic surgeon.
Aesthetic and rhinoplasty surgeon, Froilan Paez, took to social media in order to post pre and post-op images of one of his clients. Displaying the fruits of his labor, former Miss Venezuela 2017 Stefany Gutierrez's transformation was uploaded to Mr. Paez's Instagram account.
What looks like part of a 'thank you' posting, Mr. Paez tagged Venezuela's most beautiful woman declaring her "a true diamond that knew whom to trust to get its best shine." However, it appears that the beauty queen is not the first model to crop up in his particular feed.
Delving a little deeper shows a host of 'nose job' patients who have gone under the knife, including those from previous beauty contests. Utilising various hashtags, it does seem that Miss Venezuela 2017 did undergo rhinoplasty before taking to the stage.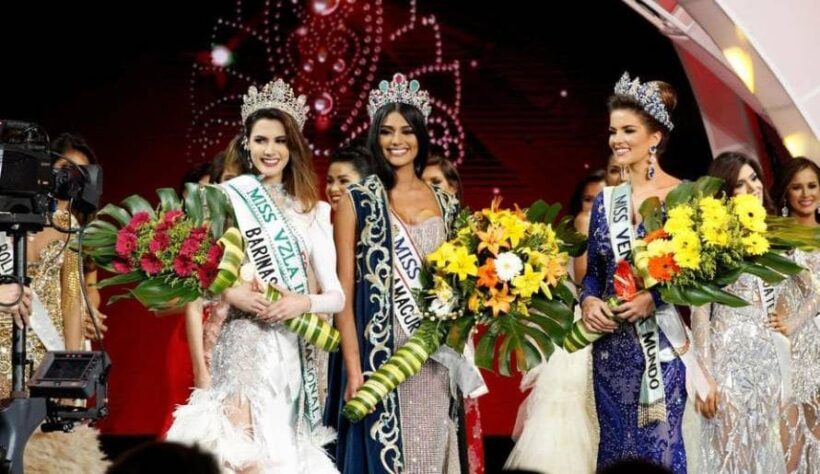 Meanwhile, the event in Bangkok last December also saw the first transgender contestant take part. Miss Spain, Angela Ponce, who underwent gender re-assignment surgery has set pulses racing for different reasons.
"Trans women have been persecuted and erased for so long. I'm showing that trans women can be whatever they want. I am proud to have the opportunity to use this platform for a message of inclusion, tolerance and respect for the LGBT+ community." she said
Since 2012, The Miss Universe Organisation has lifted its ban on entry for transgender contestants which has raised awareness on the subject. With Catriona Gray from the Philippines taking victory, the Thai capital saw the Miss Universe contest beamed to nearly 200 countries across the world. The TV audience is just as great and usually attracts half a billion viewers every year.
Speaking to Thomson Reuters Foundation, Ponce explained that trans children often have to deal with mental health issues such as depression.
"I was born into a world, into a society which really wasn't prepared for me. So many children face discrimination for being different. It is important to tell them they have a right to be who they are, who they want to be," she added.
In fact, gender reassignment in Thailand has gathered pace as Darren Lyons of MyMediTravel explains;
"Thailand has long been considered at the forefront when it comes to transgender surgery. Gender-affirming surgery is firmly on the map with as many as three patients travelling to Thailand daily for this procedure."
"This is coupled with a growing supply of highly trained surgeons utilising years of experience to provide low-cost medical care to overseas patients. What better way to relax and recuperate post-treatment than at a nearby resort moments from one of Thailand's pristine shorelines."
All of this comes against a large shift in Thai law as the country readies itself to pass a bill allowing same-sex unions. Consequently, they will become the first country across Asia to pass this specific law.
Keep in contact with The Thaiger by following our
Facebook page
.
Quality quarantine options for those who want some luxury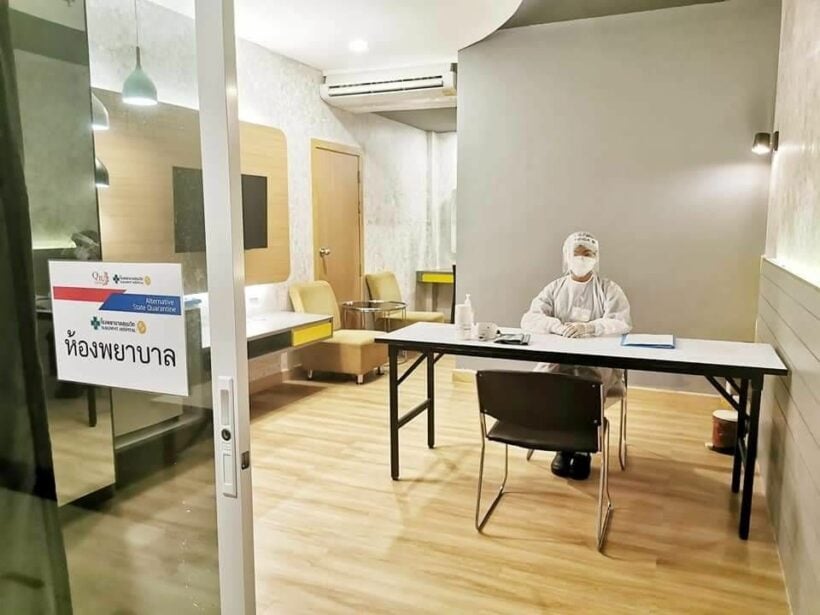 Private state quarantine options are available for those returning to Thailand and willing to pay a hefty price. The 14 day quarantine is required for everyone re-entering the country to prevent any possible spread of the coronavirus, but there are more luxurious options from hotels that have passed the test from the public health and defence ministries.
Around 90 guests so far have opted for the their mandatory quarantine at Qiu Hotel Sukhumvit. The hotel says they have received hundreds of enquiries about the alternative state quarantine service. The hotel is selling its quarantine package for 32,000 baht per person (for 14 days) which includes 3 meals a day. They are parenting with the Sukhumvit Hospital to provide, if needed, free ambulance service, coronavirus testing and a video call consolation with a doctor.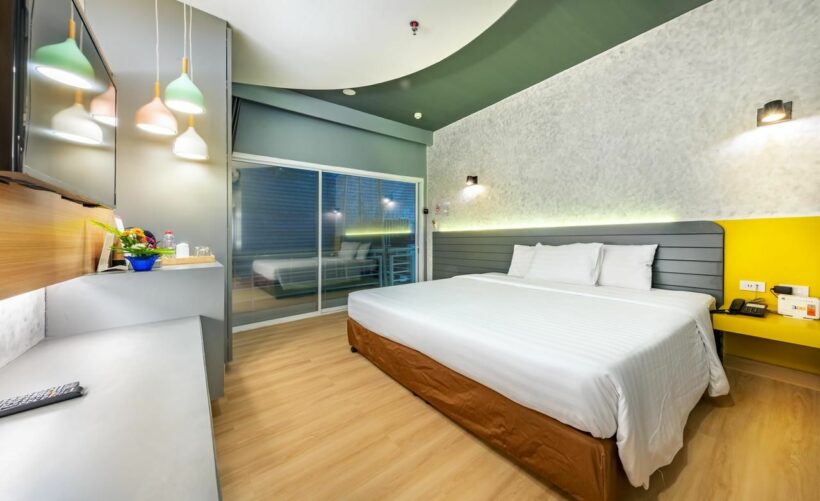 PHOTO: A room at the Qui Hotel, a step up from the state quarantine facilities
But Qiu Hotel is cheap compared to other alternative quarantine services. Other hotels include Movenpick Wellness BDMS Resort Hotel, Grand Richmond Hotel, Royal Benja Hotel and the Idle Residence. Prices at these venues range from 45,000 – 60,000 baht for a two week quarantine stay, according to hotels' Facebook pages.
Foreigners with work permits or permission from the labour ministry are allowed to enter the country, but they need health insurance, a health certificate and also need to be in quarantine for 2 weeks. They also need to be able to find flights to return to Thailand.
SOURCE: Nation Thailand
" Alternative State Quarantine "by Qiu Hotel and Sukumvit Hospitalท่านสามารถตรวจสอบรายชื่อโรงแรมทางเลือกสำหรับการกักตัวได้ทาง www.hsscovid.com หรือ https://www.naewna.com/local/490404

Posted by Qiu Hotel on Saturday, 2 May 2020
Keep in contact with The Thaiger by following our
Facebook page
.
Bangkok governor warns of canal pollution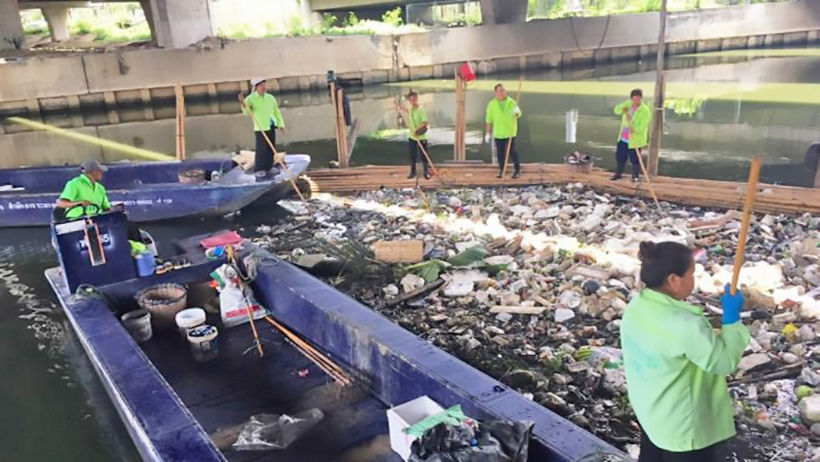 Bangkok's governor warns that the volume of garbage in Bangkok's canals is increasing and is beginning to block the sewer system, causing potentially health-threatening floods in many areas. Governor Asawin Kwanmuang said the removal of garbage from canals in Lat Phrao district and under Pradit Manutham Road alone required 5 trucks.
The area is just a kilometre away from a Rama 9 pumping station, which drains water from Lat Phrao Canal and Saen Saeb Canal to the Chao Phraya River.
"If the rubbish blocks the pipes and the tunnels, the city will be unable to drain water during floods in the rainy season."
The same problem is found in other districts, such as Chatuchak (northern suburbs of Bangkok). The governor has asked Bangkok residents to take this issue seriously, as the consequences are dire.
SOURCE: Nation Thailand
Keep in contact with The Thaiger by following our
Facebook page
.
Travelling Bangkok's klongs with Manit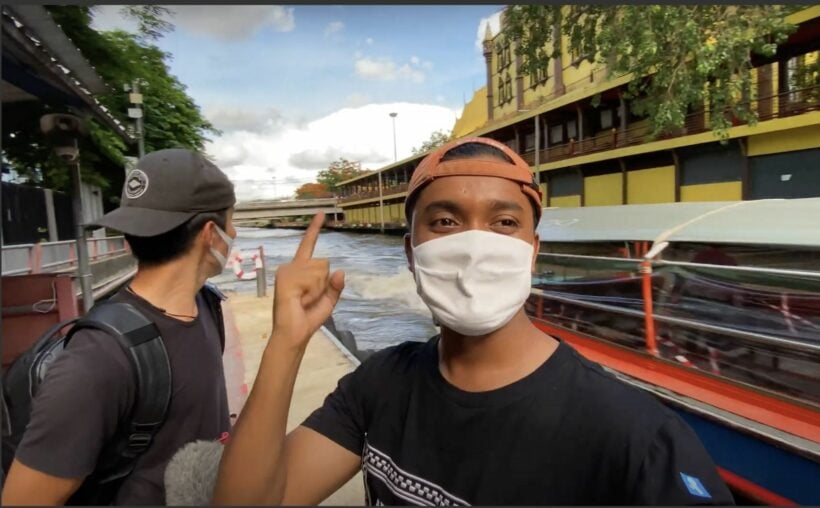 Should you move to Thailand? In this video I interviewed my friend @Christopher Lau , originally from California, USA and got a little insight of his experience behind living in Thailand for two years.
Then I took him for the famous canal boat ride in "Klong Saen Saep" Bangkok. By the end of the vlog we had a very delightful Thai food session (not so delightful for Chris 😂). Watch the video to find out more.
Manit is a YouTube vlogger and uses his camera and drone to allow us to see Bangkok from a different set of eyes.
Keep in contact with The Thaiger by following our
Facebook page
.