Bangkok: Police retrieve 300,000 baht left in taxi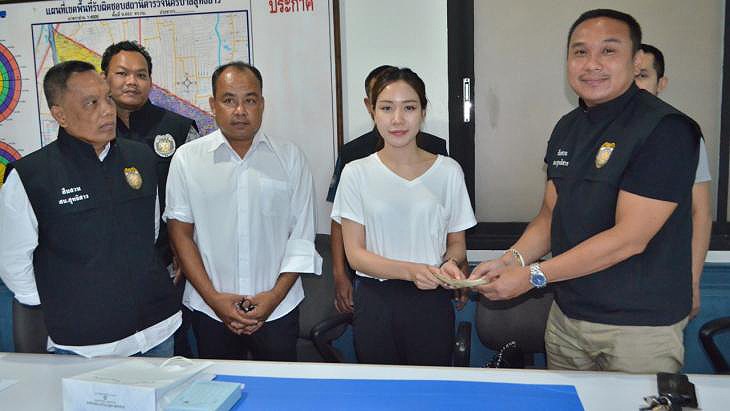 Thai Rath have our 'honest taxi driver' story of the week.
The quick actions of officers at the Sutthisan police station in Bangkok has enabled the return of ten million won (or 300,000 baht) that a university student left in the back of a cab. Theta driver has also been praised for his role.
23 year old Pinchaya "Am" Phromrat, a student at the University of the Thai Chamber of Commerce in Din Daeng, had traveled in the taxi driven by 51 year old Wanchai "Khiat" Tocharoen from Huay Khwang market to the University
After doing some errands she went to Asoke to change the money and realised she had left it in the back of Khiat's cab. She reported the matter to the police at Suthisan and they tracked down the driver of the cab within an hour .
The taxi driver said he had no idea the large amount of Korean currency was there until police radioed him. Khun Am praised the Thai police for their efforts to retrieve her money.
Thai Rath report that the police have given the driver an undisclosed sum and a certificate for his honesty.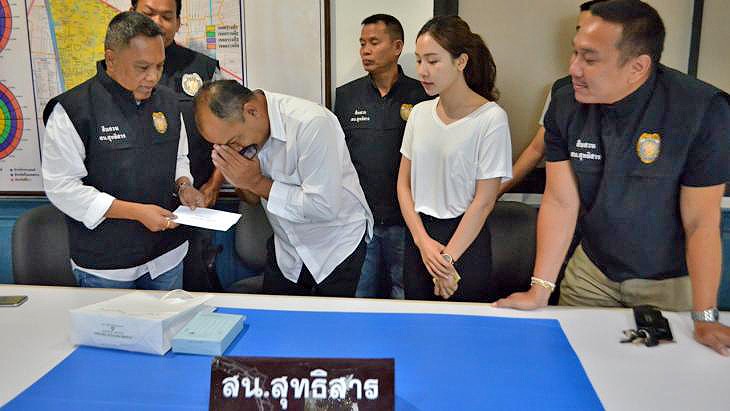 SOURCE: Thai Rath

Kitten rescued from wall space after being stuck for three days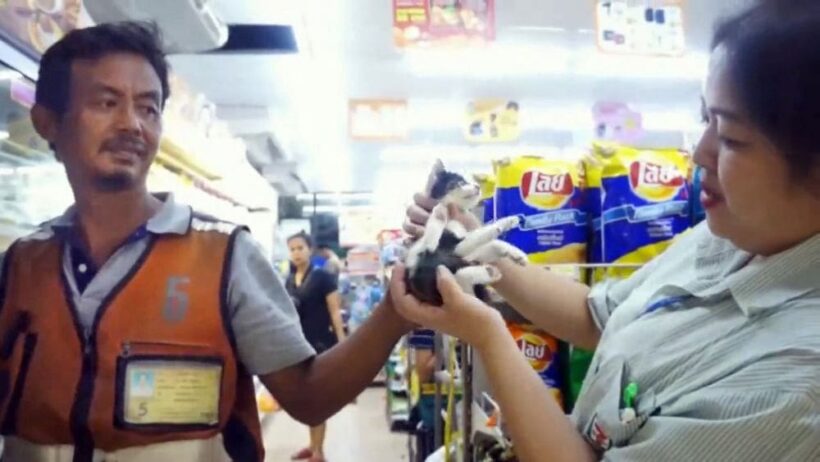 A kitten was rescued last night after it got stuck in a narrow five-inch wall space behind a 7-11 convenience store in Samut Prakan's city district.
Staff of a 7-Eleven shop in Bang Pu Industrial Estate called the Bang Pu 811 Rescue Unit for help.
The staff say they had heard a kitten's faint meows behind the wall for three days. A rescuer climbed up on top of the wall and lowered a rope with a noose to carefully pull up the kitten.
The space between walls was only five-inch wide and about three metres high.
So, that's eight live left.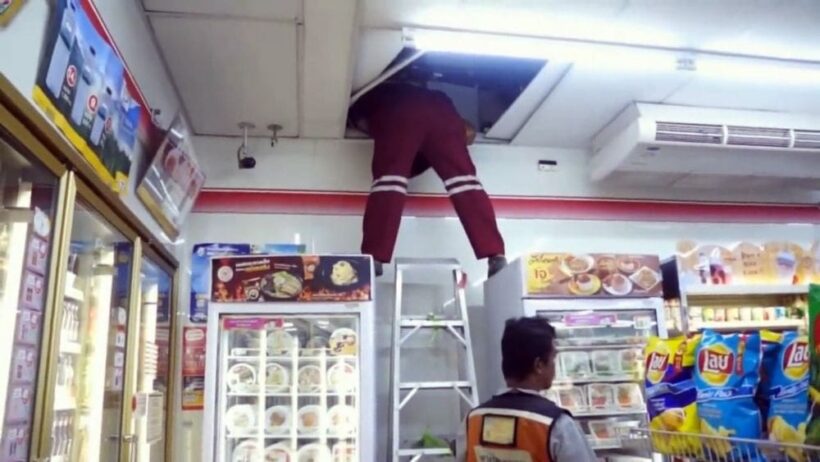 13 year old muay thai boxer's mother mourns the loss of her son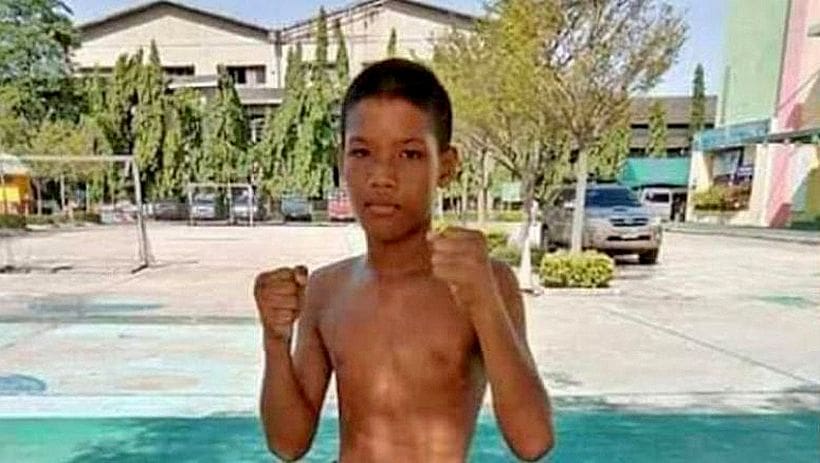 Nirand Thasako, the mother of the 13 year old Muay Thai boxer who died on Monday following a knock out blow to the head on a Saturday match, has mourned the loss of her son.
Nirand, who now lives in South Korea, made a video call to her Thai family expressing her deep grief over the death of her son, Anucha. She says she was very proud of the 13 year old but had never wanted him to become a boxer.
"He followed his heart and died playing the sport he loved," she said during the video call.
His boxing name was Phetmongkol Por Peenapat. He started boxing when he was eight and had fought in 170 bouts. His last fight was on Saturday night when he suffered a blow to the head which knocked him unconcious, sending him crashing to the floor where he hit his head. He wasn't wearing any protective headgear.
Anucha lived with his Uncle along with his brother and sister. His parents had separated and his mother was working in South Korea. Anucha earned money for the family though his muay thai fights.
The last contest was organised at a stadium in Phra Samut Chedi by members of the Samut Prakan OrBorJor. His Uncle said the fight was a charity event raising awareness against the use of drugs. The winners of the bouts that night received trophies from the Deputy PM Prawit Wongsuwon. Prawit didn't attend the event.
Anucha's school friends said their classmate was quiet and excelled at boxing, the sport he loved.
A draft amendment to the Boxing Act, banning children under 12 from fighting and forcing teenagers to wear protective headgear during fights, is currently under consideration by Cabinet.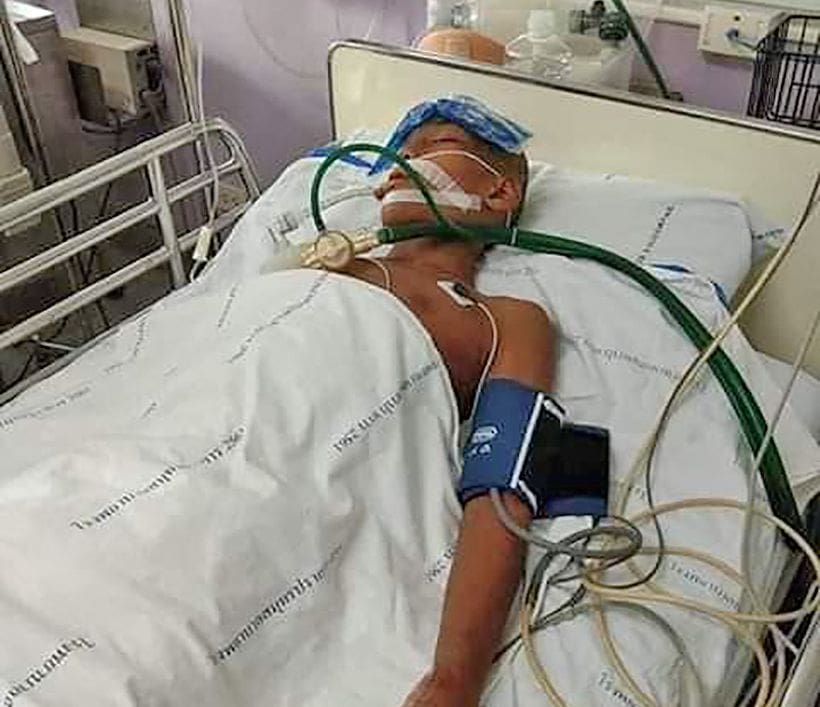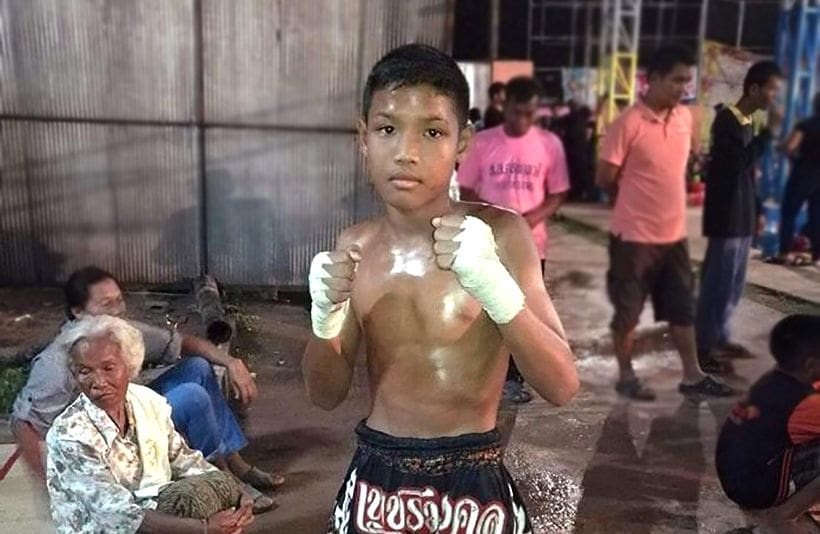 New additions to the Thailand Michelin foodie guide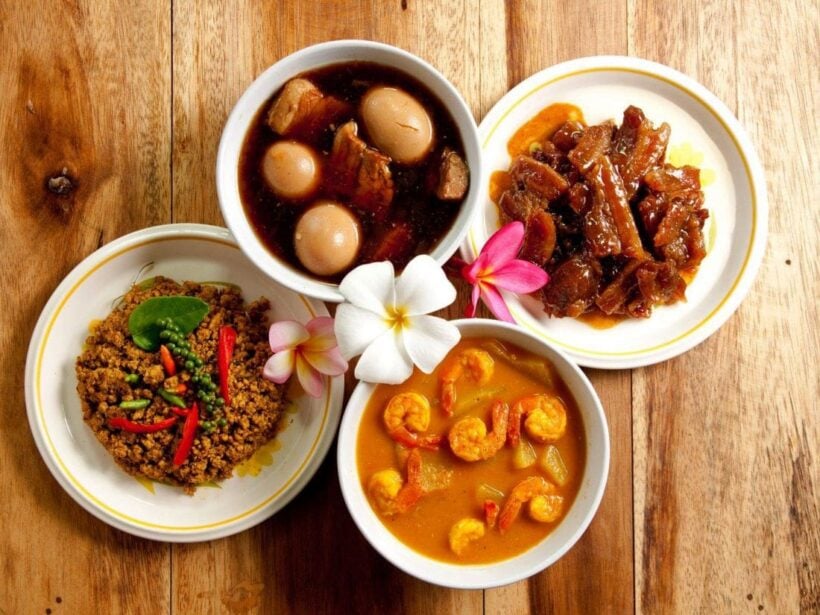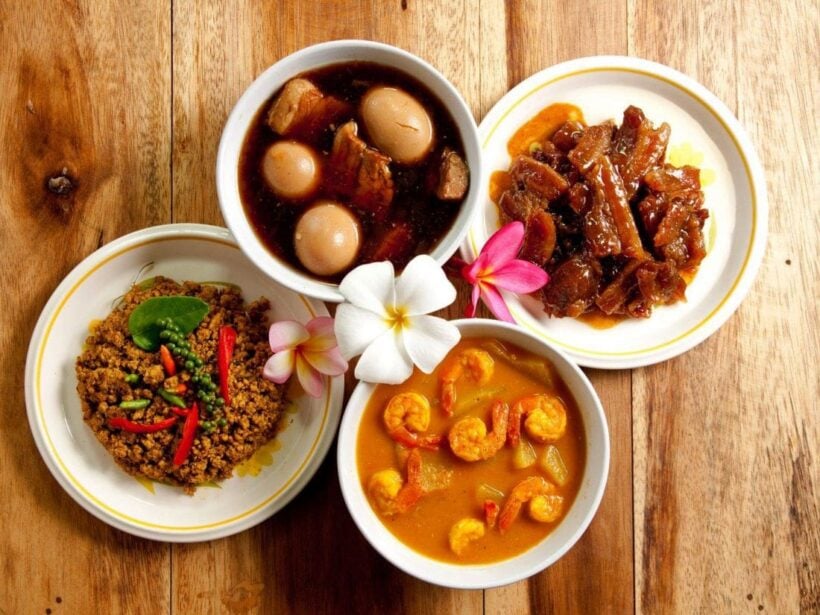 by Khetsirin Pholdhampalit
Thai street food eatery Jay Fai has retained its one Michelin star for the second consecutive year and the legendary Thai restaurant Methavalai Sorndaeng is among the new 10 additions to have been awarded one star, according to the announcement of eateries making it the second edition of Michelin Guide Bangkok.
No restaurant has achieved the coveted highest three-star rating.

All three two-starred restaurants in the inaugural edition, namely Gaggan, Le Normandie and Mezzaluna have retained their stars, while Suhring has been upgraded from one to two stars.

The little red guide has been extended to cover the best dining venues in the Southern provinces of Phuket and Phang Nga for its 2019 edition.

However, Pru restaurant in Phuket is the only restaurant in the two Southern provinces to have been awarded one star.

The other 14 restaurants in both cities, such as the famous venues of Raya and Chomchan received Bib Gourmand awards for being 'good value for money'.

In addition to Methavalai Sorndaeng and Pru, other new one-starred additions include Le Du, Gaa, Canvas, R.Haan, Saawan, Sorn, Ruen Panya, and Suan Thip.

Dining venues in Bangkok's neighbouring provinces of Nonthaburi, Pathum Thani, Nakhon Pathom, Samut Sakhon and Samut Prakan are also covered in this new edition.

ORIGINAL STORY: The Nation