Bangkok
Bangkok bus crashes into power pole – nine injured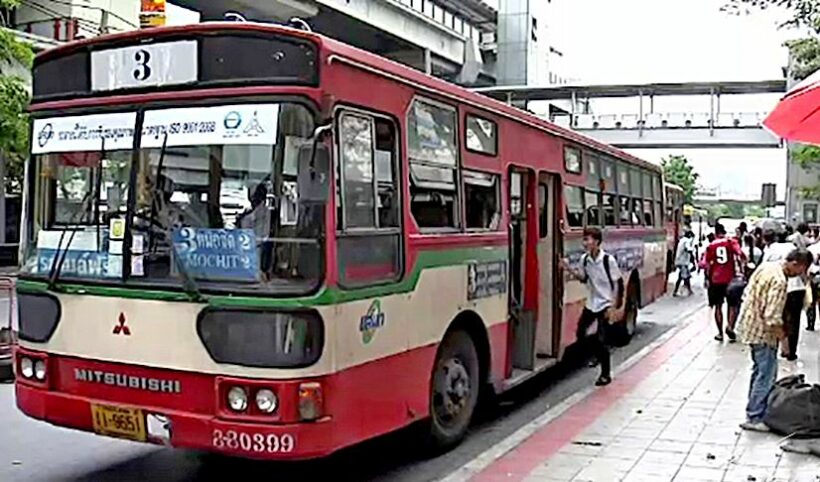 FILE PHOTO
Eight people have suffered minor injuries following a Bangkok city bus on route number 48 (Ramkhamhaeng 2-Wat Pho) crashing into a power pole near Sukhumvit Soi 48 in Bangkok's Khlong Toei district this morning. The incident caused a long traffic jam.
The incident reportedly happened when the driver slammed the brakes to avoid hitting a pickup truck that had cut in front of the bus.
The 36 year old bus driver Rung Reungkobkarn told police that he was driving the bus with 20 passengers on board on a bridge across Khlong Phra Khanong.
He says a pickup truck took the right turn from under the bridge and cut in front of him, so he slammed the brakes to avoid hitting the back of the bus. The bus went "out of control" and crashed into a power pole on the sidewalk.
The windshield was shattered and its bumper and body were dented whilst the power pole was also damaged. Police are still investigating and yet to file charges against anyone.
STORY: The Nation