34th ASEAN Summit in Bangkok – preview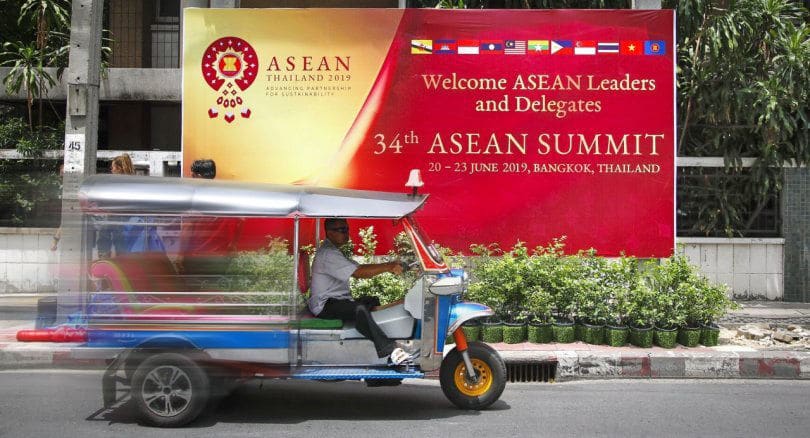 South-east Asian leaders will assemble for the 34th ASEAN Summit in Bangkok this weekend to discuss a range of hot topics. Bangkok's busy Wireless Road will be closed during the Summit. The event is being held at The Athenée Hotel.
Intersections on Wireless, Phloen Chit and Sarasin roads will be closed over the weekend to facilitate the movements and security of summit delegates.
The summit will be held under the theme "Advancing Partnership for Sustainability". Amongst expected outcomes, policy statements about local marine debris prevention and an "Indo-Pacific Outlook".
Thailand's PM Prayut Chan-o-cha will chair the summit despite not yet having announced his new Cabinet. Suriya Chindawongse, director general of ASEAN affairs at the Foreign Ministry, confirmed that the leaders of all 10 member-nations would attend.
Foreign Minister Don Pramudwinai, who has served in the military-backed government since August 2015, will assist Prayut on both the substance and protocols of the gathering. He has hinted about finishing his post after the summit.
10,000 police officers and security officials will be deployed around the venue and at strategic locations around the capital.
A decade ago the ASEAN Summit was held in Pattaya when anti-government red-shirt protesters stormed into the meeting venue forcing a hasty evacuation.
"Hundreds of anti-government protesters have gathered in Pattaya as the ASEAN summit opens. The supporters of former PM Thaksin Shinawatra, deposed in a 2006 coup, say they will blockade a hotel where heads of state are to meet. The move follows three days of huge protests in the Thai capital, Bangkok, calling on PM Abhisit Vejjajiva to call new polls. Mr Abhisit declared Friday a public holiday to help cope with the protests." – Pattaya 2009
Myanmar's State Counsellor, Aung San Suu Kyi will also attend the event on invitation from the Thai PM, and is expected to face a barrage of criticism from member states over her mishandling of the Rohingya crisis.
The regional bloc, of which Myanmar is a member, has already worked out tentative plans for the repatriation of the Rohingya who fled violence at home and took refuge across the border in Bangladesh. So far there has been little signs of moment from the 750,000 Rohingya refugees living in make-shift accommodation. Despite encouragement and promises of safe passage, most refugees have questioned the Myanmar government, and military's (Tatmadaw), intentions and sincerity.
ASEAN Secretary General Lim Jock Hoi led an assessment team on a visit to Rakhine late last year, resulting in a report circulating among ASEAN members.
On its Indo-Pacific strategy, ASEAN will issue its "Outlook" paper by the end of the summit, taking into account competing efforts by both China and the US to expand their influence in the region. ASEAN was striving to secure shared benefit for all stakeholders amid the shifting geopolitics straddling both the Pacific and Indian oceans.
On the economic front, ASEAN seeks to conclude negotiations over the RCEP (Regional Comprehensive Economic Partnership), the world's largest economic bloc, under Thailand's chairmanship by the end of this year. But an economics official said the prospects for doing so are not promising.
"The Regional Comprehensive Economic Partnership is a proposed free trade agreement between the ten member states of the Association of Southeast Asian Nations and the six Asia-Pacific states with which ASEAN has existing free trade agreements."
Established in 2013, the RCEP has representation from 16 economies – all 10 ASEAN members plus Australia, New Zealand, China, India, Japan and South Korea. They have formalised 20 chapters of a pact aimed at liberalising trade and services but have found agreement on only seven at this stage.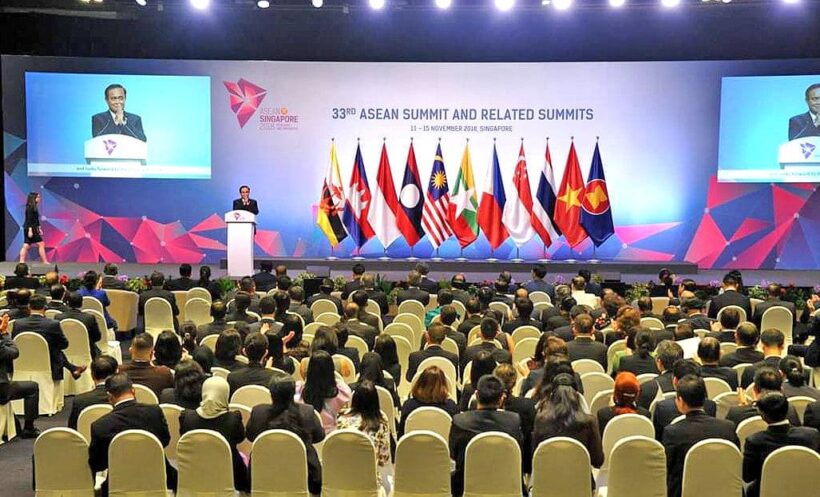 SOURCE: The Nation
Keep in contact with The Thaiger by following our
Facebook page
.
Bangkok and Nonthaburi to get 2 extra holidays during ASEAN summit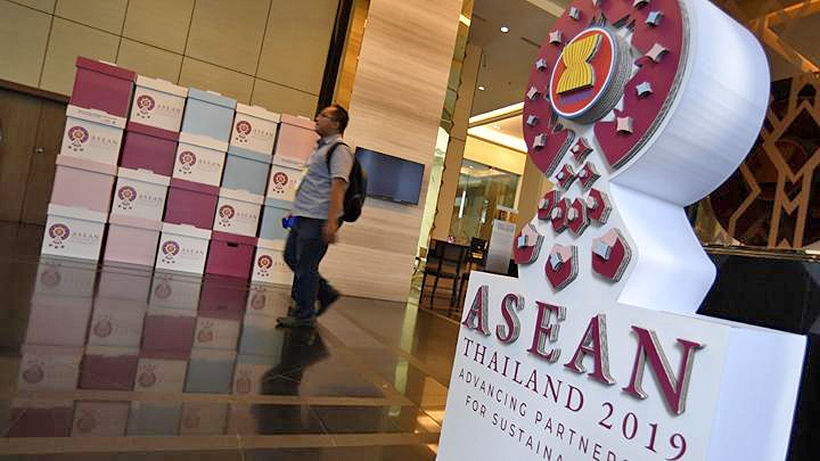 November 4 and 5 have been approved as official holidays for Bangkok and Nonthaburi as a result of the 35th Asean Summit and Related Summits being held at Impact Arena Muang Thong Thani in Bangkok.
Deputy government spokeswoman Traisulee Traisoranakul confirmed yesterday that the measure was being taken in an effort to alleviate traffic problems in both areas during the summit, adding that other state enterprises and the Bank of Thailand could implement the holidays for their subsidiaries at their own discretion and on a case-by-case basis.
"Government agencies in Bangkok and Nonthaburi will stop working on these dates. Meanwhile, state enterprises and the Bank of Thailand will consider announcing November 4 and 5 as holidays for their subsidiaries on case-by-case basis."
"However, government agencies which have a necessity to provide urgent or previously scheduled services to their clients that cannot be postponed may stay open on November 4 and 5, depending on the decision by the heads of these departments."
Some other public or regional holidays coming up…

SOURCE: The Nation
Keep in contact with The Thaiger by following our
Facebook page
.
Two more Thai marine parks declared ASEAN heritage parks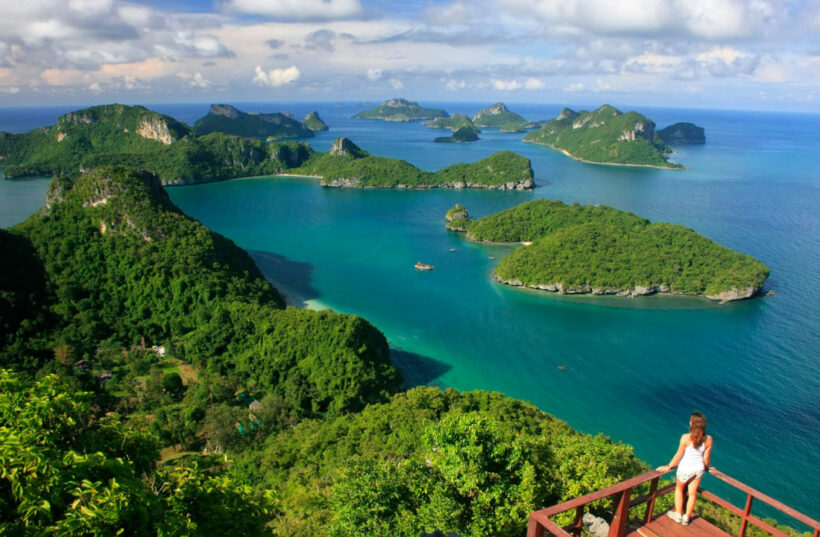 PHOTO: bluestars.info
"The two marine parks are Thailand's fifth and sixth to be given the status of ASEAN heritage parks."
Two southern Thailand national parks have been recognised as ASEAN heritage parks at this week's 15th ASEAN environment ministers' meeting in Siem Reap, Cambodia, the home of Angkor Wat. Warawut Silpa-archa, Thailand's Minister of Natural Resources and Environment, told reporters the ASEAN environment ministers voted unanimously to designate Haad Chao Mai-Koh Libong No-hunting Zone and Ang Thong marine parks as the 45th and 46th ASEAN heritage parks.
Ang Thong Marine Park, west of Koh Samui in the Gulf of Thailand, is made up of 42 islands rich in natural diversity, with a rare orchid, the Venus slipper, only available in the park. It is also the feeding ground for Bryde or Bruda whales, bottlenose dolphins and green turtles.
Haad Chao Mai-Koh Libong No-hunting Zone Marine Park, off Trang province, is rich in sea grass and corals and is the feeding ground of dugongs.
The two marine parks are Thailand's fifth and sixth to be given the status of ASEAN heritage parks after Khao Yai National Park, Tarutao, Surin-Similan-Similan-Phang-nga Bay marine parks and the Kaeng Krachan forest complex in Kanchanaburi province.
To qualify as ASEAN heritage parks, they must meet certain criteria, such as ecological richness, natural characteristics, regional representation, high conservation importance, proper management, cross-boundary characteristics and connectivity between cultures and the ecological system and natural diversity.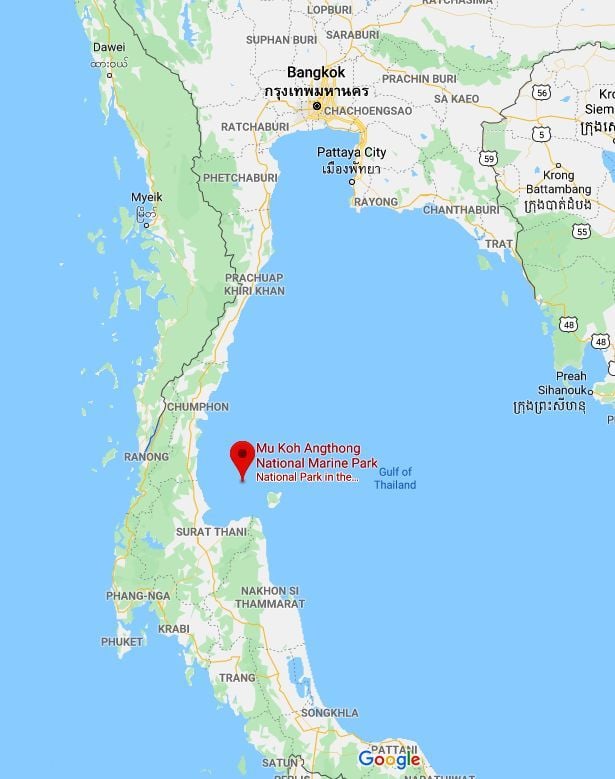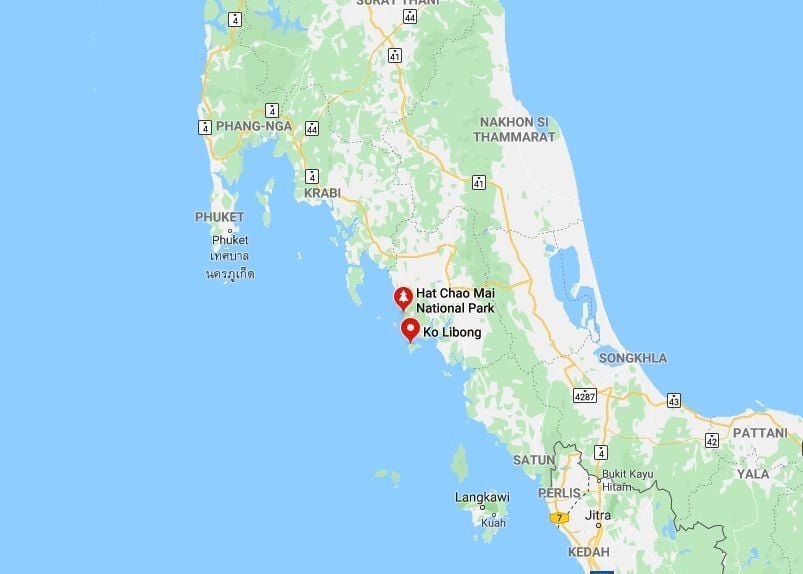 Keep in contact with The Thaiger by following our
Facebook page
.
Prayut heading to New York for six day trip, including attending UN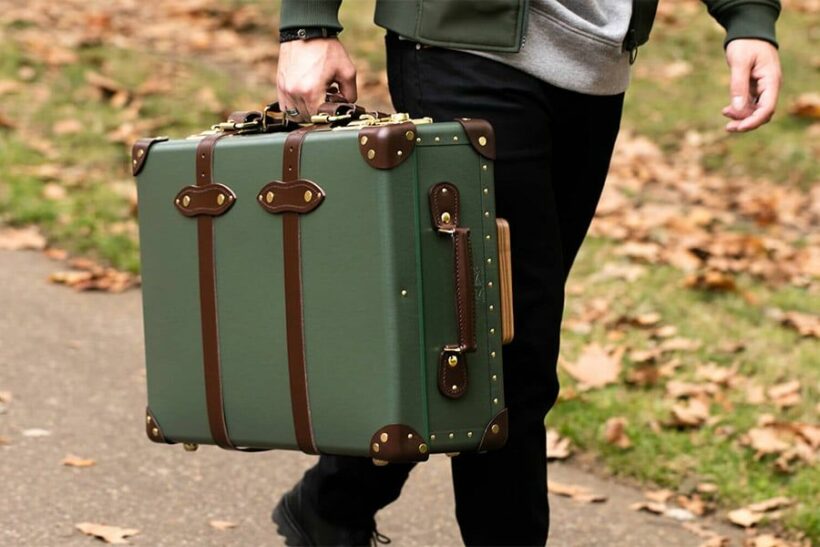 Thai PM General Prayut Chan-o-cha and his entourage is leaving for New York to attend the 74th United Nations General Assembly tomorrow.
But the PM isn't travelling alone. The six day trip to the US will also be made by Foreign Minister Don Pramudwinai and Natural Resources and Environment Minister Varawut Silpa-archa (and half a plane of 'others').
According to a schedule released to the media, Prayut will also attend two meetings in his capacity as this year's chairman of ASEAN to represent ASEAN and Thailand's roles in the international arena.
He will attend a high-level meeting on Universal Health Coverage to show Thailand's strong leadership with its national health scheme. The PM will also emphasise Thailand's push to put universal healthcare on the world agenda.
Prayut will also attend the UN Climate Action summit and the Sustainable Development Goal summit. He is expected to say that ASEAN will accelerate development of the region and emphasise the role of local people as the centre of development projects based on the "sufficiency economy" philosophy, and that ASEAN would cooperate with the US and other nations in implementing development projects.
The Thai PM will assure the Asia Society that Thailand would cooperate with various countries on security, economic, social and environment projects, while the Kingdom also prepared to transform itself into an aged society and to develop smart cities and get its human resources ready for digital disruption.
During the meeting with the USABC, the PM will emphasise the strong points of the Eastern Economic Corridor project.
During the trip, Prayut will also meet and hold bilateral discussions with several foreign leaders, including Australian PM Scott Morrison, UN Secretary General António Guterres, as well as Tijjane Muhammad Bande, the chair of the 74th UN General Assembly.
On Tuesday, Prayut will attend a 9am banquette host by the UN secretary general for national leaders and their spouses. In the afternoon, he will attend the SDG Summit, as well as an evening banquette held by the US president and first lady for foreign leaders and spouses.
On Wednesday, Prayut will deliver a speech to the Asia Society at noon and attend a dinner meeting with executives of the USABC at night. The PM and his entourage are scheduled to fly from New York at noon on Thursday, landing at Suvarnabhumi Airport at 9.55pm on Friday.
SOURCE: The Nation
Keep in contact with The Thaiger by following our
Facebook page
.