"Army has distorted the truth" – Phakhapong's mother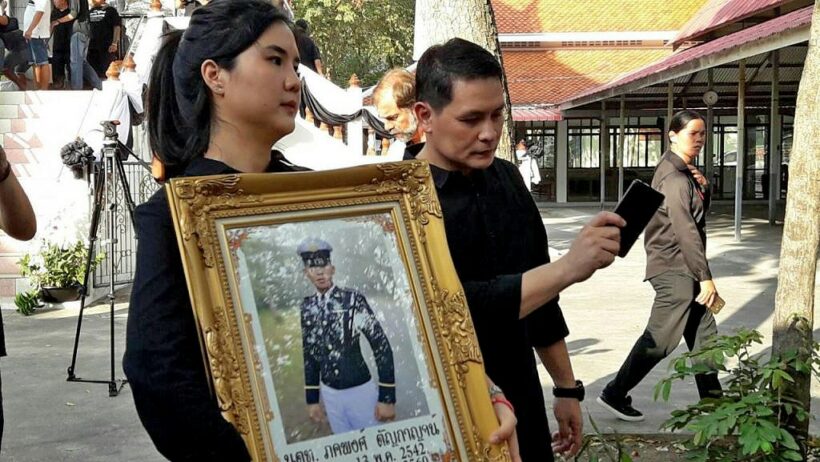 The mother of Phakhapong "Meay" Tanyakan yesterday raised suspicions about the military investigation committee's report into the 18 year old cadet's death, saying it distorted the truth.
Sukanya Tanyakan also pointed out in a Facebook post that the committee had slandered her son by saying that he did not respect seniority. Her comments came after the results of a military investigation committee into the death at the Armed Forces Academies Preparatory School (AFAPS) were revealed on Friday. The committee concluded that Phakhapong died from poor health, which ultimately resulted in heart failure. Even though it was admitted that the cadet had been severely punished prior to his death, the committee claimed that this was not the cause of his death.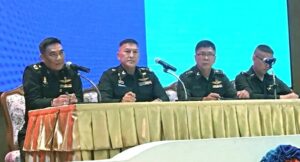 The military investigation's conclusion contradicted not only the family's belief that Phakhapong was healthy and did not die from heart failure, but the result of an autopsy conducted by the Central Institute of Forensic Science. The autopsy reportedly noted that the cadet's body had bruises and a broken rib that may have been caused by a physical attack.
The first suspicious point that Sukanya noticed was in CCTV footage from the morning of October 17, the day he died, showing her son carrying a cloth basket. She said this had been recorded at what should have been a study time for the military student.
Moreover, she pointed out that the military said no one had harmed her son on October 17, but did not disclose footage from the day earlier, when Phakhapong had been severely punished. For October 16, the military had only released CCTV footage from the afternoon, and not for four hours in the morning.
Addressing the military's claim that Phakhapong's body had many bruises because he had fallen from a ladder, Sukanya stressed that the CCTV footage only showed that her son had been carried down from the ladder, but there was no clear footage to show that he had fallen from it. She also noted that the military had said her son suffered from hyperventilation, as did many other cadets. If that was the case, then the military should do something to prevent it, she said.
"It is also very embarrassing that the military blamed my son, saying that it was his mistake for not thanking the senior students, so he was punished. This is a slander of a dead person."
It was reported earlier that the family was determined to pursue a lawsuit against the military for the death of their only son. Meanwhile, juvenile rights activist Ticha Na Nakorn said the committee's report strongly signified that the military did not have a good strategy to solve social conflicts. Instead, their efforts to clear themselves had backfired on the army.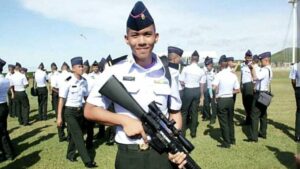 Ticha has also strongly urged Deputy Prime Minister and Defence Minister General Prawit Wongsuwon to resign over his inappropriate comments about the death of the cadet. Prawit said that corporal punishment was common and that he had lost consciousness when he was once punished at the AFAPS as a cadet, but had survived.
Ticha's petition on Change.org has already reached more than 5,000 signatures, while another online petition urging all officers responsible for Phakhapong's death to resign has gained more than 80,000 signatures.
Keep in contact with The Thaiger by following our
Facebook page
.
Never miss out on future posts by
following The Thaiger
.
2 shot outside Bangkok massage parlour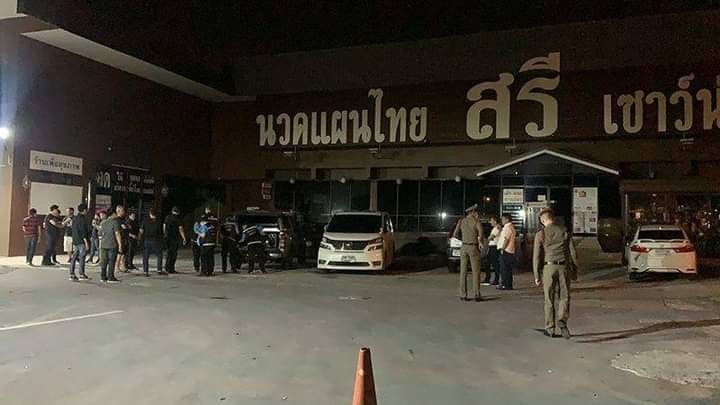 Police are investigating a shooting at a Bangkok massage parlour where a person was shot in the neck and another person shot in the butt. Police have not identified the shooter, but a post by a Facebook user accused a well known gambler of shooting the 2 people.
Police were called at 3am Wednesday to the Saree Sauna & Spa on Ratchapruek in the Phasi Charoen district. A fight allegedly broke out around 10:30pm Tuesday between the 3 people. A person allegedly pulled out a gun and shot the other 2.
The suspect has not been identified by police. Investigators are collecting more evidence and reviewing surveillance camera footage before naming a suspect and issuing an arrest warrant.
SOURCE: Nation Thailand
Catch up with the latest daily "Thailand News Today" here on The Thaiger.
Keep in contact with The Thaiger by following our
Facebook page
.
Never miss out on future posts by
following The Thaiger
.
Thailand tourism officials to tap into Chinese market as they attract more visitors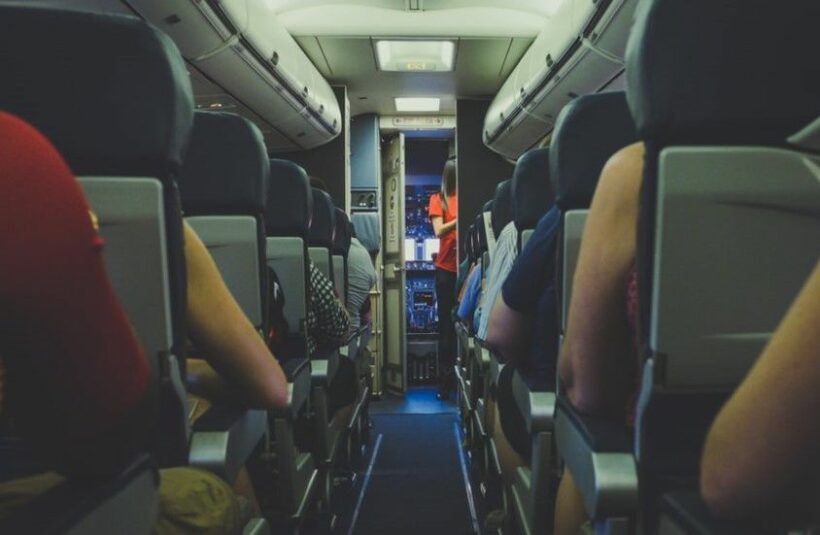 Thailand has so far welcomed 2 flights with Chinese visitors on the new Special Tourist Visa, a first step after a 7 month ban on international tourists. Now, tourism officials are proposing to bring in more whilst tapping into the vast Chinese market to draw in more visitors.
Tourism Authority of Thailand governor Yuthasak Supasorn says they're planning on 7.45 million Chinese arrivals next year with hopes that travel restrictions ease up (in 2019 there were around 11 million Chinese visitors to Thailand). Tourism officials expect a high season in July during the school break, assuming that international travel restrictions are lifted by then. Next year's overall goal for the Asian market is 11.2 million, a 34% decrease from 2019, before the pandemic.
"Some 7.45 million arrivals from China is in our sight, but it depends on how situation develops."
A marketing strategy is being prepared by TAT's deputy governor of marketing for Asia South Pacific, Chattan Kunjara Na Ayudhya.
"When the pandemic subsides we will change their focus from business travellers and retirees, to a younger generation that are 'less concerned' with health risks."
He says he's focusing on millennials, those born in the early 1980s to late 1990s. China has 321 million millennials, while Japan, South Korea, Hong Kong and Taiwan altogether have 69 million.
"Millennial travellers have more flexibility as they can actively penetrate technologies and online information — essential tools for post-pandemic tourism."
SOURCE: Bangkok Post
Catch up with the latest daily "Thailand News Today" here on The Thaiger.
Keep in contact with The Thaiger by following our
Facebook page
.
Never miss out on future posts by
following The Thaiger
.
Thai woman dressed as a zombie sells dead people's clothes – VIDEO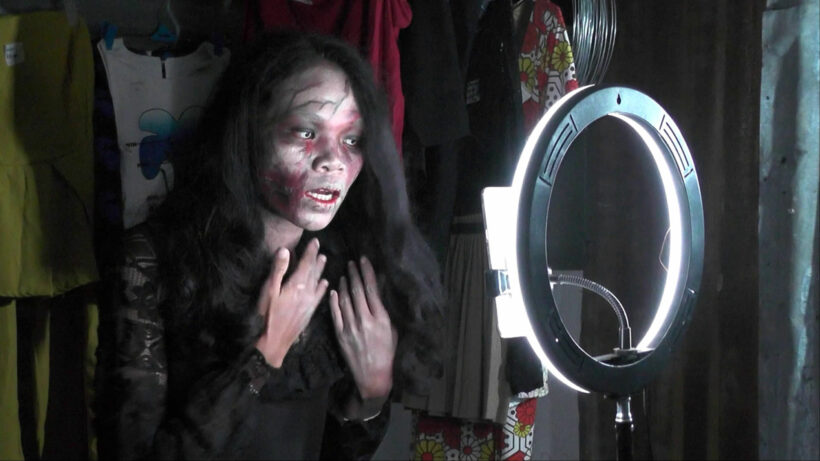 A zombie saleswoman is selling dead people's clothes online. 32 year old Kanittha Thongnak sells clothes of the deceased on a Facebook live stream while dressed as "the living dead". She gives a story behind every pieces of clothing, explaining how each person died. Perhaps it would be a real business kill in most countries, but not in Thailand where the spirit world and superstition are just as real to some Thais as the world of the living.
It all started at a funeral, Kanittha says. Traditionally in Thailand, clothes of the deceased are burned.
"There were a lot of clothes from the deceased, so I thought it would be better to sell them than to burn them."
She gets the clothes from a local temple. She says a monk does a blessing for the deceased before the clothes are given to her. The prices range from 10 to 100 baht. Some brand names and designer clothes are also sold at vastly reduced prices. She's donated some money from the sales back to the temple. In addition to the dead's clothes, Kanittha sells handmade zombie dolls.
"All the clothes belonged to dead people who died from various cause – accident, drowning, suicide."
Kanittha live streams each week from her home in the Northern province of Phetchabun. It takes her up to 3 hours to apply her zombie makeup, but she says the costume helps draw in viewers.
"Since I started to wear scary makeup, the audience increased to 5,000, then 6,000."
Many Thais believe in ghosts and spirits and just about anything vaguely superstitious. While some might be concerned about buying clothes that belonged to someone who is now dead, Kanittha says the people who end up making a purchase don't get scared.
SOURCE: Reuters
Catch up with the latest daily "Thailand News Today" here on The Thaiger.
Keep in contact with The Thaiger by following our
Facebook page
.
Never miss out on future posts by
following The Thaiger
.