Amulet thief arrested in Cherng Talay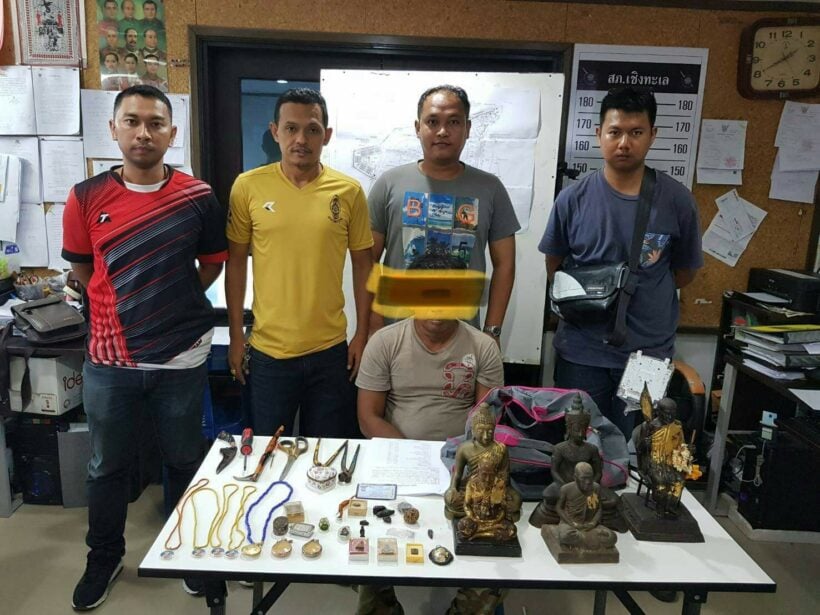 A team of the Cherng Talay Police led by Maj Parinya Kwankaew have arrested 47 year old Jiradet Kongkaew from Pattalung at a house in Srisoonthorn yesterday.
Police seized 29 famous amulets including 'Luang Por Chaem'. He was taken to the Cherng Talay Police Station where he was charged with theft.
(An amulet is an object that is typically worn, that some people believe has magical or miraculous powers to protect its holder or bring them good fortune.)
The arrest comes after police were notified that two thieves had broken into the house of 46 year old Somchai Chaosuan. When police arrived at the house Jiradet had already been caught and detained by Mr Somchai.
Mr Somchai told police there were two thieves. He stopped Jiradet while they were trying to speed away on a motorbike. He was able to apprehend Jiradet but the other thief escaped. But Mr Somchai says he can remember the other thief's face.
Jiradet has admitted to police that he and another man name 'Nueng' broke into the house and stole amulets.
Police are now searching for the other thief for questioning about the incident.
Keep in contact with The Thaiger by following our
Facebook page
.
Never miss out on future posts by
following The Thaiger
.
Spas could become quarantine facilities, Krabi first in line for the project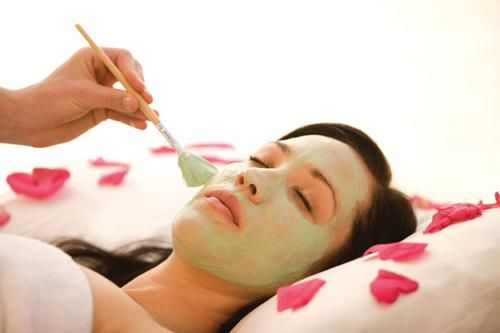 Spas could become state quarantine facilities. The Department of Health Service Support is looking into a proposal that would turn Thai massage parlours and spas into quarantine. The project would start in Krabi.
A 14 day quarantine at a state approved hotel can cost 30,000 baht to more than 100,000 baht. It's unclear what the cost would be for a 2 week stay at a spa, but it would probably be pricey.
Right now, the spa quarantine idea is being talked about in a Centre for Covid-19 Situation Administration subcommittee. It would be another 2 weeks before the project is approved by the administration, according to the department's director general Thares Krasnairawiwong.
Thares says that under the proposed spa quarantine plan, clients must pass a Covid-19 check and pay the full cost of the quarantine within 72 hours of arriving. They also must have an insurance policy from their home country.
Thailand hotels and other tourism businesses are getting ready for an influx of foreigners coming in on the newly approved Special Tourist Visa. It allows a 90 day stay and can be renewed twice, adding up to about 9 months.
Those tourists have been required to quarantine for 14 days, although it has been discussed that they may need to go through quarantine in their home country before arriving in Thailand.
People entering the country are tested twice for Covid-19, usually at the start of the 14 day quarantine and again before they are released.
SOURCE: Phuket News
Catch up with the latest daily "Thailand News Today" here on The Thaiger.
Keep in contact with The Thaiger by following our
Facebook page
.
Never miss out on future posts by
following The Thaiger
.
Online entrepreneurs cash in on "People's Plaque"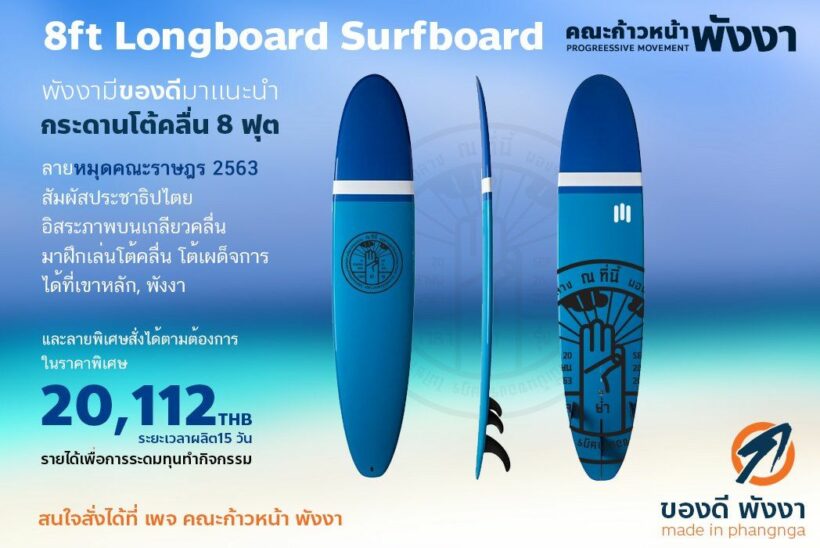 After the removal of a commemorative plaque hours after it was installed by anti-government protesters, pro-democracy messaging has found a new home, now appearing on a range of merchandise. Products that bear the plaque's wording, alongside a graphic of the 3-fingered salute adopted by protesters, are now being sold online by canny entrepreneurs.
Those who support the pro-democracy movement can now purchase a range of products allowing them to advertise their political stance. A report in Coconuts says buyers may want to consider a key ring for 112 baht, or a smartphone cover for 199 baht. T-shirts are available from 300 baht, as well as baseball caps in a variety of colours.
Meanwhile, in the south of the country, where surfers may find current seasonal conditions favourable, the Phang Nga Progressive Movement is selling surfboards for around 20,000 baht. The marketing blurb for the 8 foot boards encourages surfers to "feel freedom on the waves, practice surfing over dictatorship".
On Sunday, protest leaders installed the People's Plaque in Sanam Luang, next to the Grand Palace. Its wording translates as, "At this place the people have expressed their will, that this country belongs to the people and is not the property of the monarch as they have deceived us."
Just hours after its installation, the plaque was pulled out of the ground, with protesters facing charges for having installed it at a registered historical site without permission. While the messaging is now getting out through other channels, it's not clear if pro-democracy groups will benefit in any way from the sale of merchandise.
SOURCE: Coconuts
Catch up with the latest daily "Thailand News Today" here on The Thaiger.
Keep in contact with The Thaiger by following our
Facebook page
.
Never miss out on future posts by
following The Thaiger
.
4 Thai banks to be investigated for "suspicious transfers" after FinCEN files report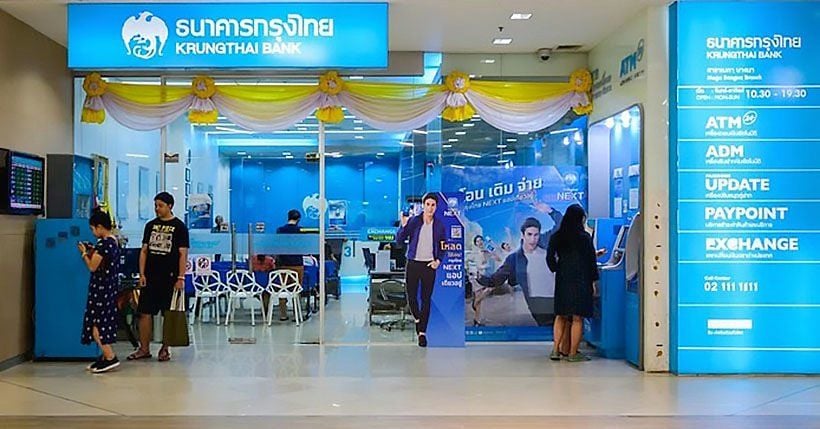 4 Thai banks are being investigated after an international money laundering report said the Thai banks had "suspicious financial transactions." The report found 92 "suspicious" transactions in and out of Thailand totalling to $9,558,752 USD received in Thailand and $31,750,000 USD sent out.
Files were allegedly leaked from the US Financial Crimes Enforcement Network, known as FinCEN, and journalists from the International Consortium of Investigative Journalists, or ICIJ, tracked the money. The FinCEN Files report from the ICIJ says it "reveals the role of global banks in industrial scale money laundering," citing a total of $2 trillion USD in suspicious global transactions from 1997 to 2017.
The Anti-Money Laundering Office plans to investigate Kasikorn Bank, Bangkok Bank, Krungthai Bank and the Export Import Bank of Thailand. The office's acting secretary general Preecha Charoensahayanont says the office is discussing the report with the Bank of Thailand and financial intelligence organisations, according to the Bangkok Post. He says the information needs to be verified first.
"The information from the media has yet to be verified and no one knows if it came from an official intelligence organisation of the United States… There will be an appropriate response. It does not mean that whenever there is any news report, a big investigation will follow. That would cause panic."
The Kasikorn Bank allegedly had 37 suspicious transactions, sending out $9,450,000 USD in suspicious funds and receiving $835,606 USD. Bangkok Bank allegedly had 52 suspicious transactions, receiving $5,966,141 USD and sending out $22,300,000 USD. Krungthai Bank allegedly had 2 suspicious transactions, receiving $200,000 USD. Export Import Bank of Thailand allegedly had 1 suspicious transaction, receiving $2,557,005 USD.
In 2016, the Bangkok Bank allegedly sent out $22,300,000 USD to the CIMB Bank Berhad. The Bangkok Bank also allegedly received a total of $5,920,731 USD from the Israel Discount Bank in 45 different transactions from June 2,2013 to November 12, 2013.
Kasikorn Bank allegedly sent out $9,450,000 USD to the DNB Nor Bank Asa. They also allegedly had 18 transactions with the VP Bank AG, receiving $511,606 USD, and 5 transactions 18 transactions with DMS Bank & Trust, receiving $324,000 USD.
Thailand suspicious transaction data by the International Consortium of Investigative Journalists FinCEN Files report. Click HERE to follow the money.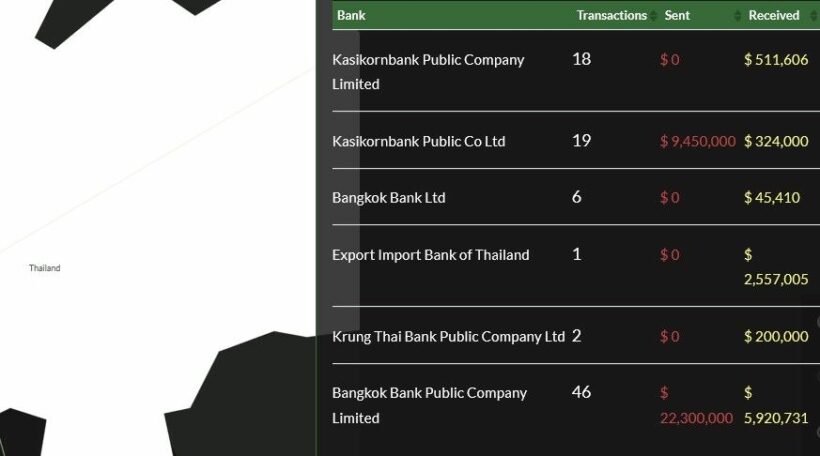 SOURCES: ICIJ | Bangkok Post
Catch up with the latest daily "Thailand News Today" here on The Thaiger.
Keep in contact with The Thaiger by following our
Facebook page
.
Never miss out on future posts by
following The Thaiger
.