Acrylic paint used for 'splashing' during Songkran in Nai Yang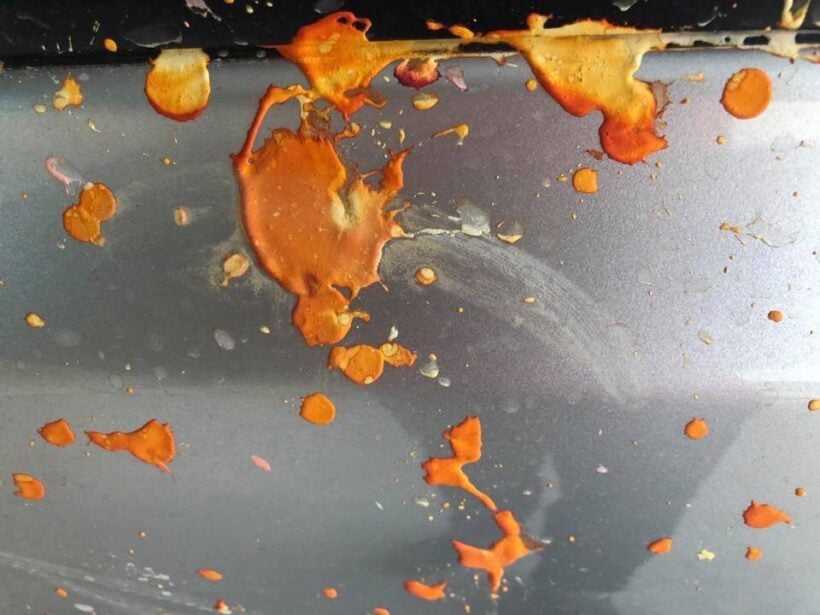 Three car owners have reported to Saku Police that their cars were splashed by acrylic paint when they were driving past the Songkran zone at Nai Yang Beach on April 13, Songkran day.
A famous Thai Facebook page named 'queentogetherisone' posted one of the cases in Phuket showing the pictures of thick globs of paint on the cars with an explanation, 'We just polishing the cars and on April 13 we drove to join Songkran Festival at Nai Yang Beach and there were some people throwing colour to our car. When I tried to wipe it out with hand, it stuck tightly.
"I managed to find a car care product that removes this acrylic colour from the cars duco without destroying the car paint finish and I would like to share this to show that someone over exaggerated the fun without thinking about the consequences."
Saku Police Superintendent, Pol Col Kittipong Klaikaewsaid, says that there were three cases reported over similar incidents at the same spot.
The first case is 40 year old Thanachot Iewsiri, who reported to the police in the morning of April 15 that his bronze Toyota Altis taxi picked up passengers from Phuket bus terminal and passed Nai Yang Beach heading to a hotel in the area. He was splashed by some paint colour and tried to remove it from the windshield with the wipers but it couldn't be removed. It was Acrylic paint that dried very quickly in the hot sun.
The second case was 35 year old Sarayut Naweewong, who reported the case to the police in the same morning saying that his white Toyota Yaris was splashed with colour around a hotel on the beach road of Nai Yang.
The third case is 33 year old Montri Junpisit, on the following day, who reported to the police that he was joining the Songkran Festival in Nai Yang by driving from Nai Yang Temple and when he arrived near Nai Yang Market, there was a group of men throwing colour on his gold-bronze Toyota as well as other cars passing by as well. He said that it was also acrylic paint and couldn't be washed away.
Pol Col Kittipong said that Saku Investigative Team is in the area to check all CCTV cameras at the time mentioned in all cases and will arrest whoever threw colour on people's cars.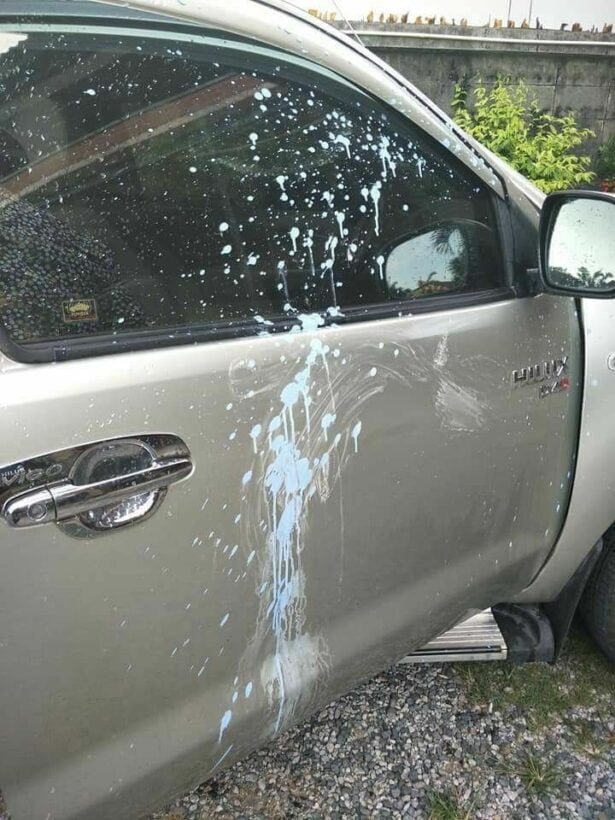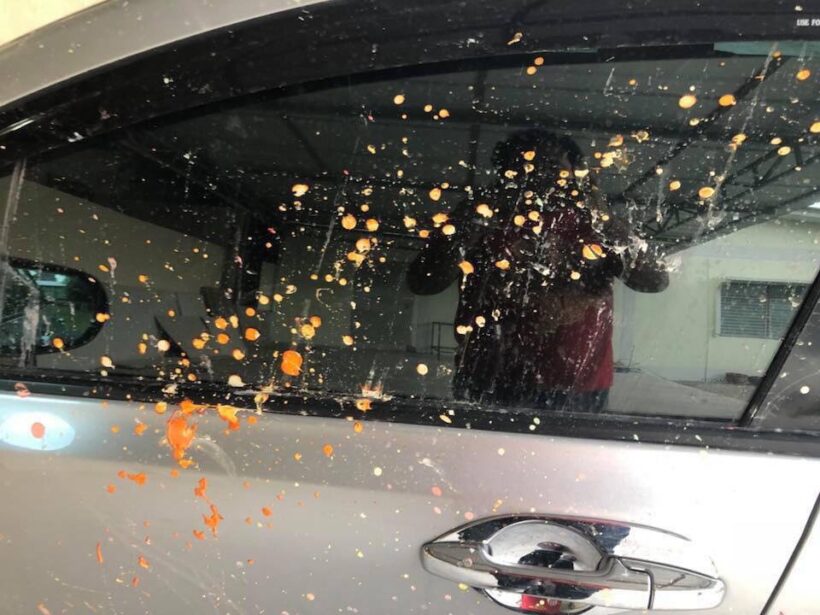 - Kritsada Mueanhawong
Phuket man arrested with 20,000 methamphetamine pills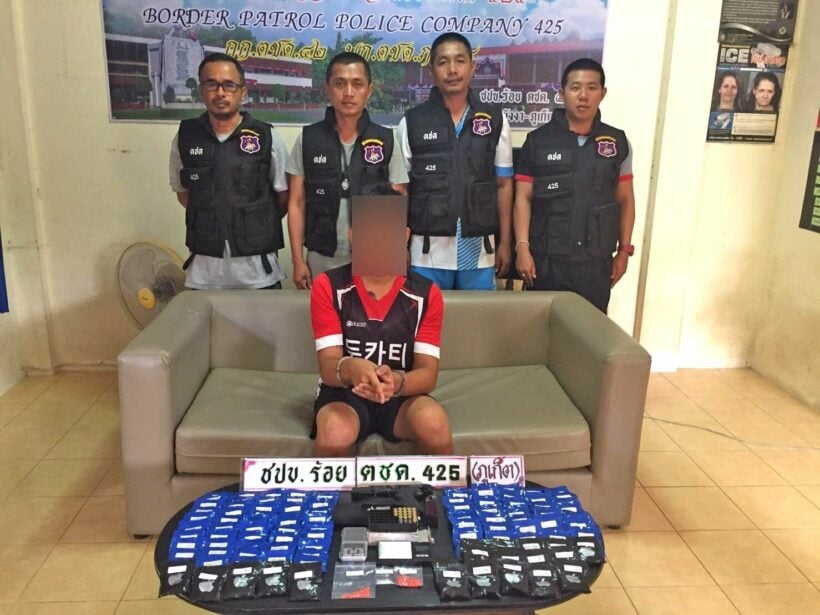 A man has been arrested with methamphetamine pills, crystal methamphetamine, a gun and ammunition.
A team of the Border Patrol Police last week arrested 22 year old Tanaset 'Fluk' Kraimaneelert  from Songkhla at a housing estate in Rassada. Police seized 1.06 grams of crystal methamphetamine, 20,000 methamphetamine pills, a gun and 21 bullets.
Tanaset was taken to the Phuket City Police Station and been charged with possession of Category 1 drugs with intent to sell and illegal possession of firearm and ammunition.
The arrest of Tanaset came after police first arrested 24 year old woman Wichada Jamnongjit who was caught with methamphetamine pills. Wichada told police that she bought the drugs from a man named only as 'Fluk'. Apparently Fluk comes to her house every day.
Police arrested Fluk at the housing estate in Rassada. Tanaset (Fluk) told police he stores the drugs at a house in Koh Kaew. Tanaset told police that he bought the drugs from Weerayut 'Mo' Kutcharat. He claimed the gun and bullets belonged to him.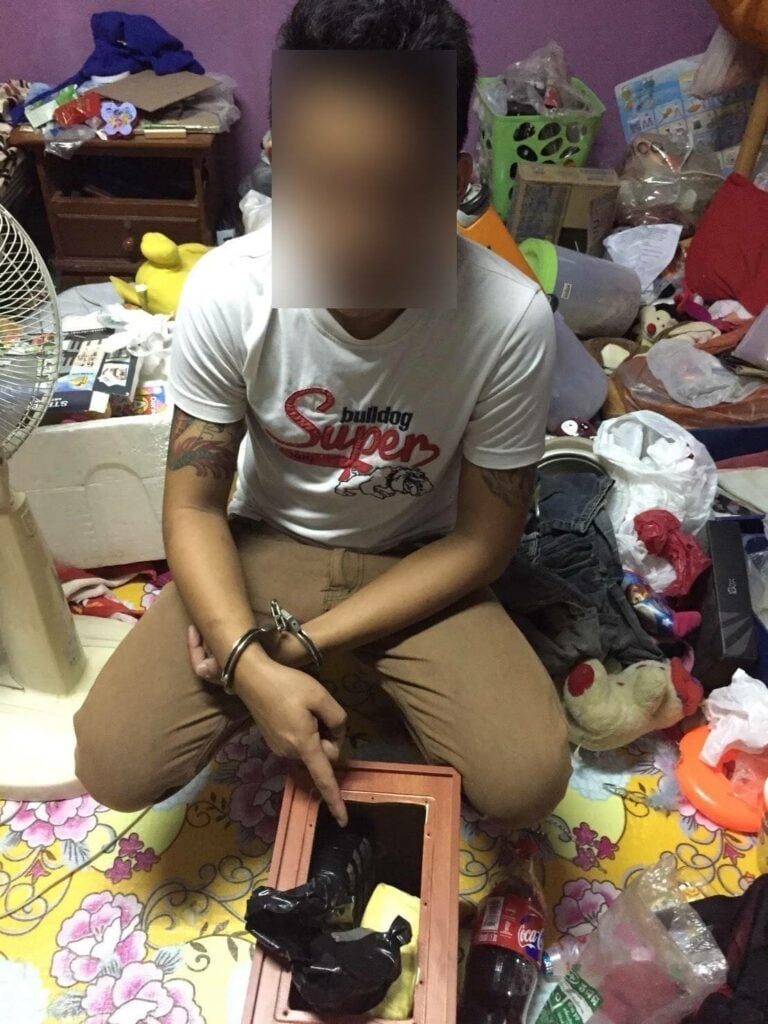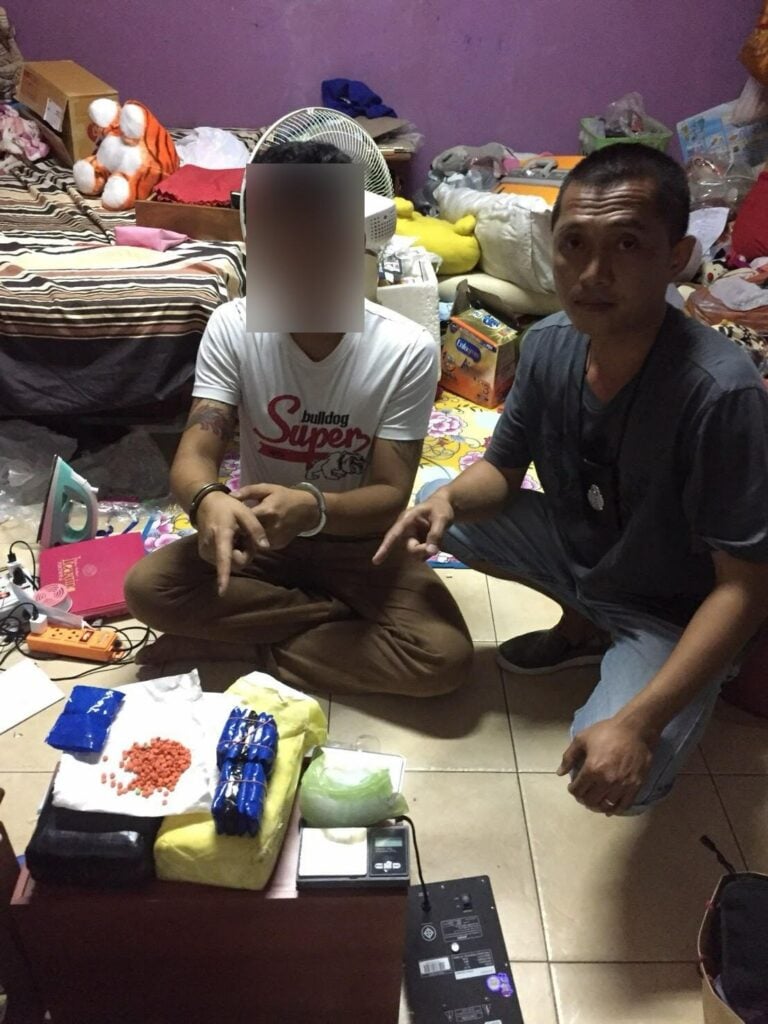 Every Phuket tour boat is being checked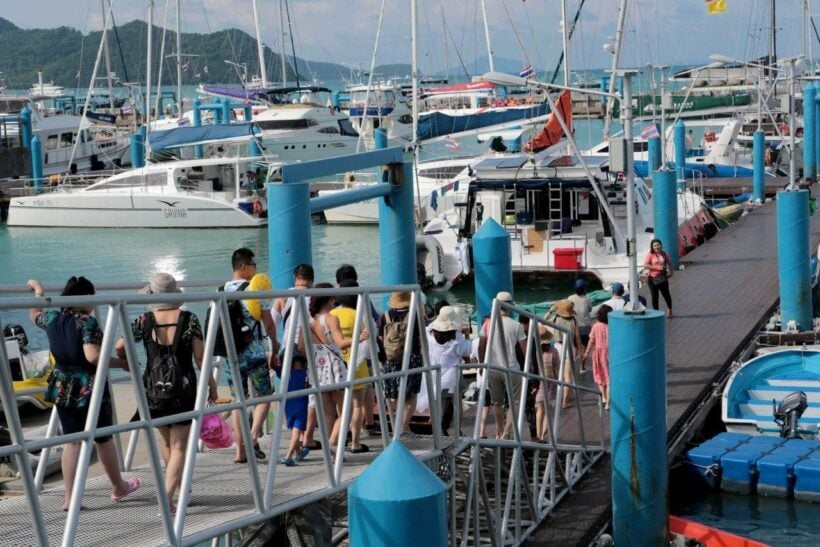 Deputy Commander of the Tourist Police Bureau, Maj Gen Surachet Hakparn, with the help of the Marine Department, are checking about 400 tour boats in Phuket. Any boat found not fully compliant to leave port with all its safety equipment in working order, will remain at port.
Maj Gen Surachet says, "All about 300 to 400 tour boats in Phuket are being checked. Boats must be fixed if they are found with incomplete safety equipment or are unsafely heading to sea in any way. We have to get back tourist confidence when they are travelling in Phuket."
"If there is any boat that leaves port and then later capsizes, boat inspectors will have to take responsibility too."
"In addition we're also checking for any encroachment in Phuket as well as the safety and registration of other tour buses and taxis. These are also part of Phuket's tourism business. "
"I can confirm that any government officer who ignores land encroachment, or allows unsafe boats to leave port, will face legal action."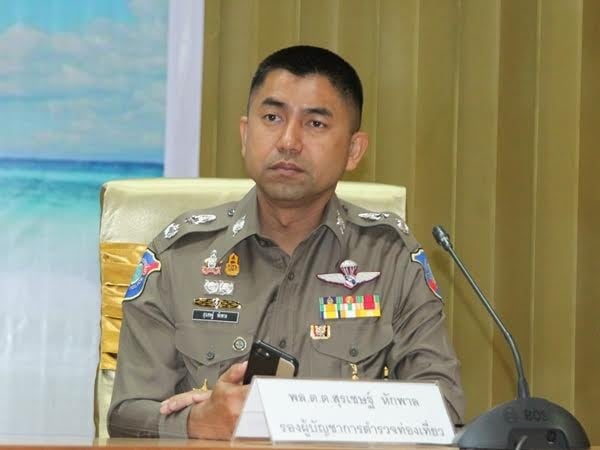 "They'll grow up to work for country's benefit" – Dr Pak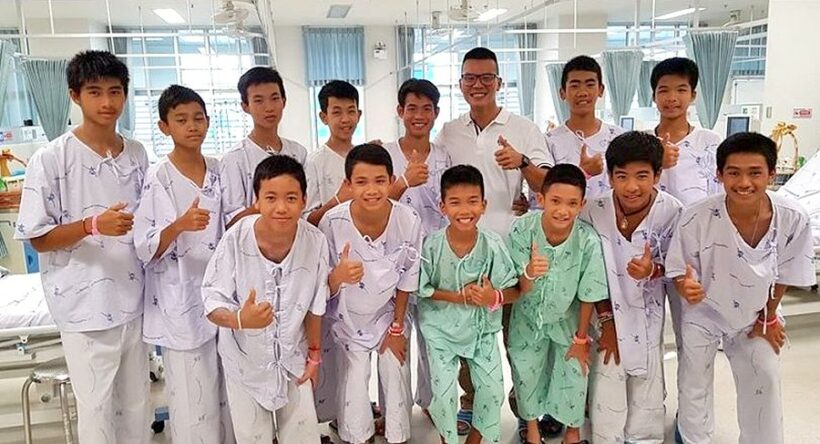 "I'm confident that the Mu Pa boys will grow up to be excellent citizens of the country and work for the benefits of the country's future and reputation," wrote Dr Pak Loharnchun in a Facebook post. The Army doctor played a leading role in helping the boys.
The doctor also posted photos of himself giving the boys goodbye hugs in Chiangrai Prachanukroh Hospital where they received medical care after being rescued.
Pak praised assistant coach Ekkapol Chantawong for having "a good heart" and having made sacrifices to help and comfort the boys during their entrapment.
The doctor, who has multiple certifications including for SEAL operations, joined the footballers in the cave after they were discovered by British divers on July 2, and remained with them until the last of them were extracted on July 10.
Pak says the innocence and optimism of the boys impressed him, as did their remaining in high spirits during the time of crisis.
"I was told that after they were trapped inside the cave … every day they used pieces of rock to dig to find a way out despite having no food. The hole they dug was quite deep, about five metres."
They were also disciplined, collecting their rubbish and placing it in a black bag, he wrote.
They also listened to Ekkapol and followed his instructions, the doctor wrote. He told them not to pick up things or remove anything from the cave.
25 year old Ekkapol, or 'Ake', was the eldest of those rescued, with the rest aged 11 to 16.
"I secretly noticed since day one that the coach would make sure that the boys ate first and he usually gave his portion to the boys," the doctor said.
"I'm confident of the coach's excellent care of the boys before they were located, as their mental and physical conditions were way better than I had expected," Pak said.
Some netizens have criticised Ekkapol for leading the boys into the cave where they became trapped on June 23 when the water quickly rose after flash floods. However many others have given him their moral support, while encouraging him not to blame himself
Pak and other SEALs were discharged on Sunday while the boys were scheduled to be discharged on Thursday.
Get out your handkerchiefs…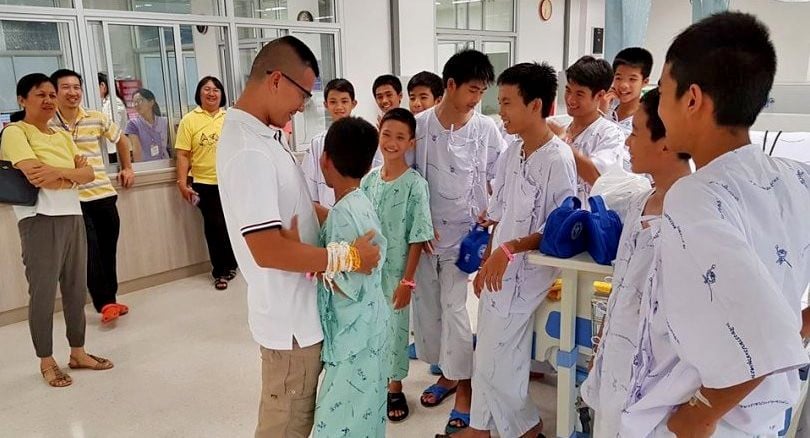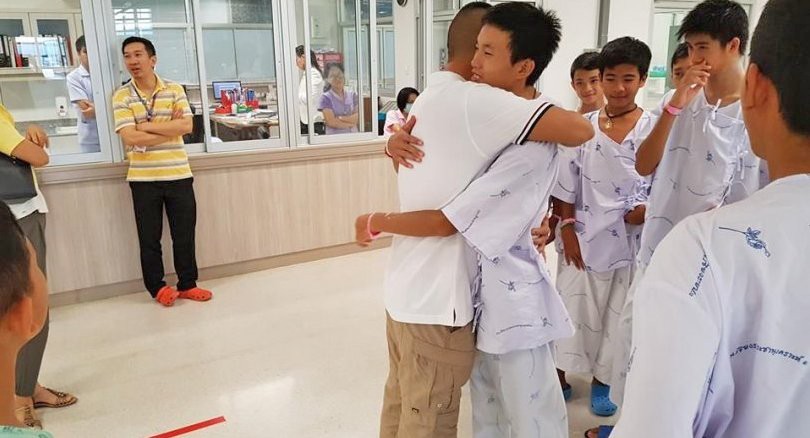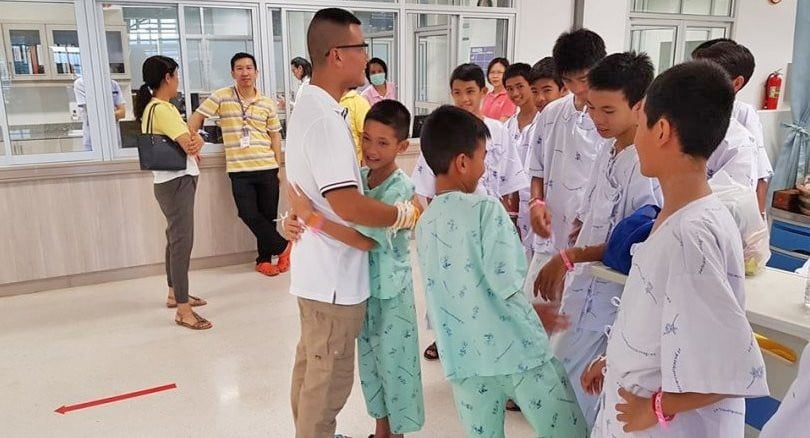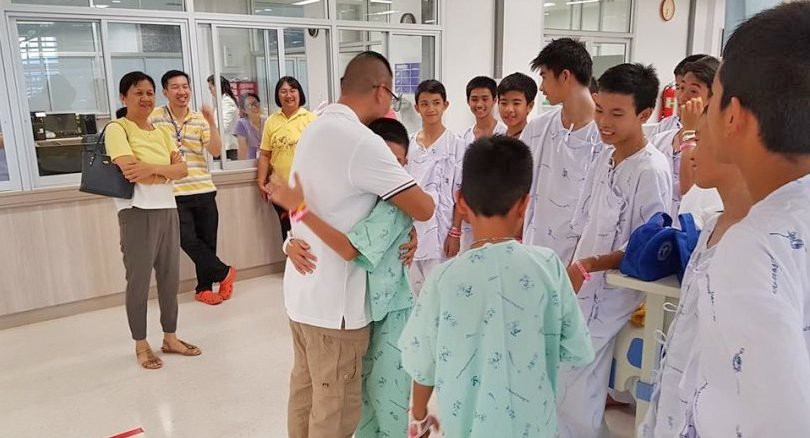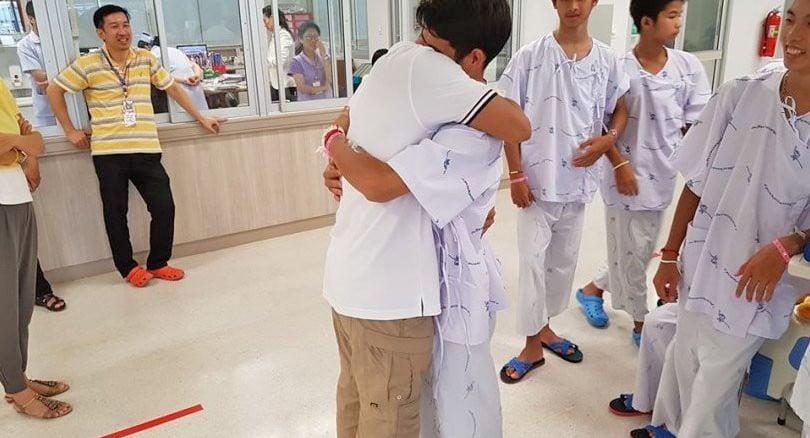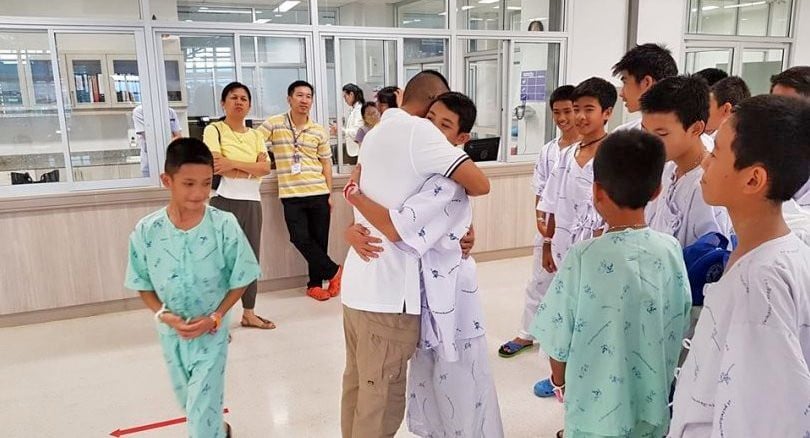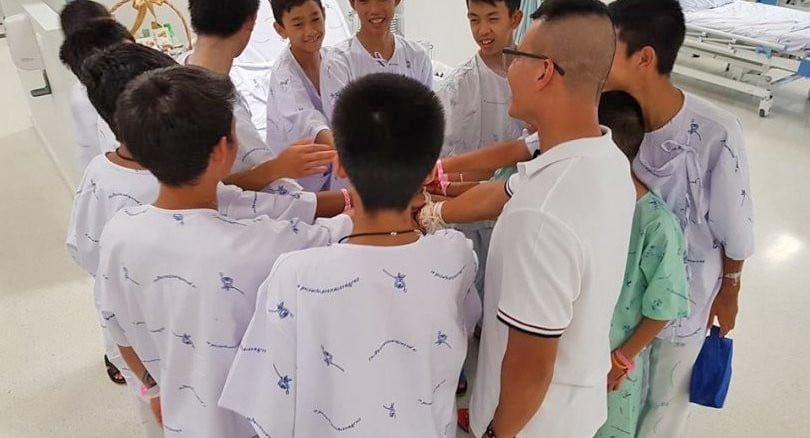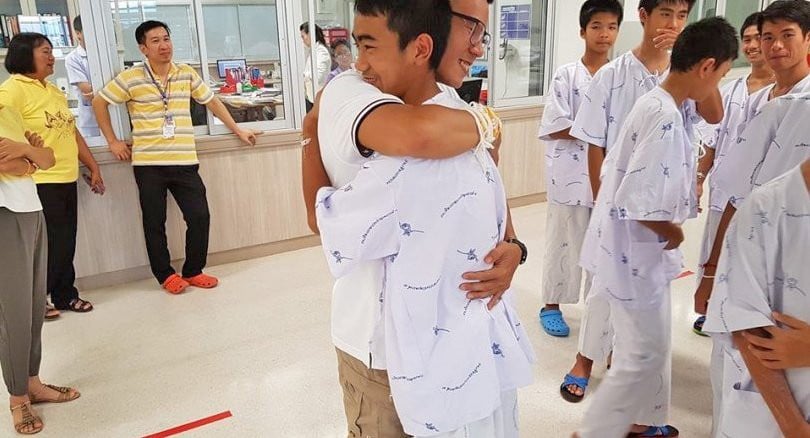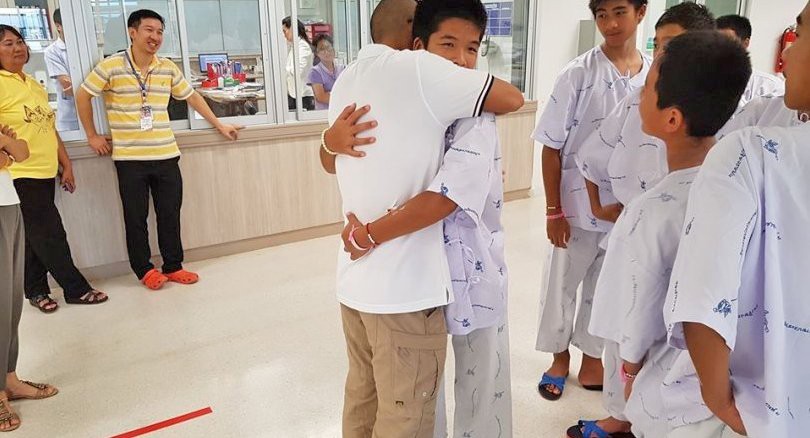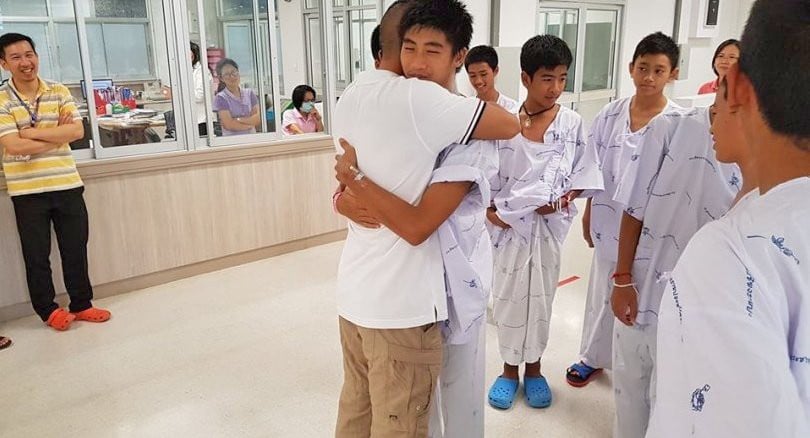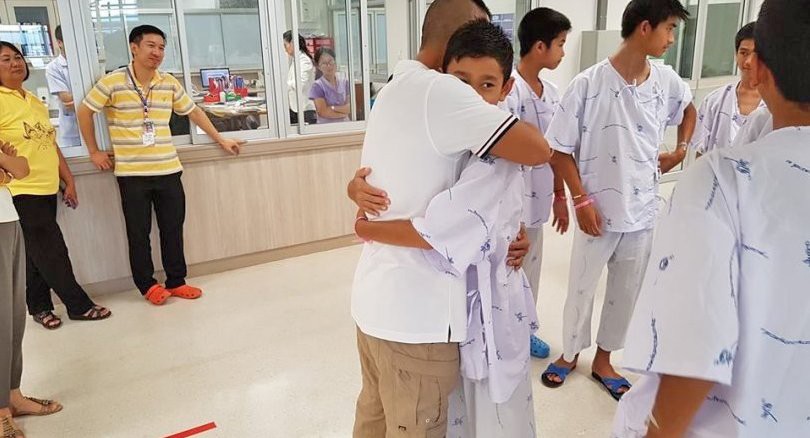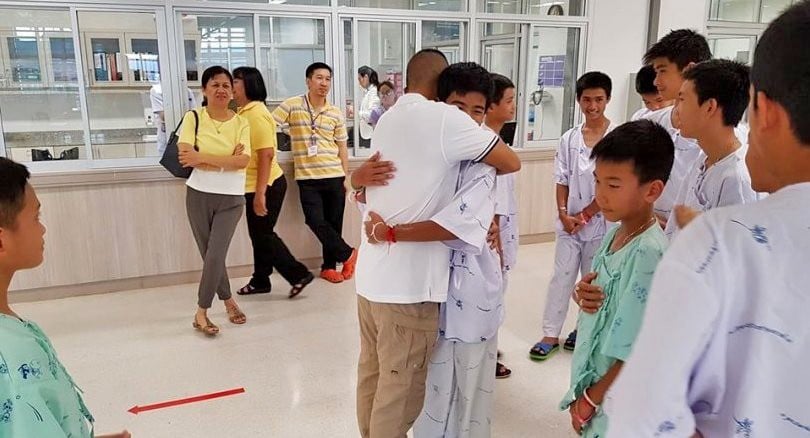 ORIGINAL POST: The Nation