Chinese Medical Tourists visiting Thailand set to exceed 1 million by 2020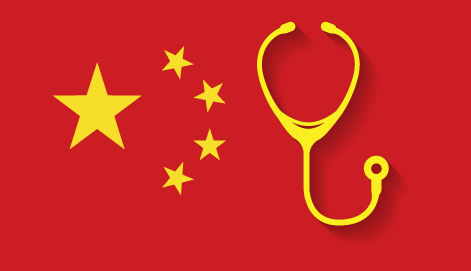 With a flourishing medical tourism industry worth nearly $4 billion dollars annually, foreign patients are no strangers to enjoying Thailand's cosmetic and plastic surgery treatments.
From liposuction to laser hair removal, overseas travelers are continually driving the expansion of private clinics and hospitals across Thailand. Last year there were 35 million visitors, of which an estimated 9% were specifically for medical tourism, with a large share coming from China.
And it is from this area, not to mention Japan and Myanmar that Thailand is seeing rapid growth. According to a study from the Kasikorn Research Centre, economic differences and changes to medical policies have seen Chinese tourists flock to South East Asia's medical hub.
The facts speak for themselves, despite the recent downturn, the research house unveiled a number of interesting statistics. In 2018, more than ten million Chinese tourists visited Thailand alone for travel, contributing to a continual annual increase of 6%-8%. As a result, the potential for growth has been limitless as the country embarks on new and innovative promotional methods.
This is coupled with a variety of services such as dental treatment and fertility management. In addition, there has been greater awareness and interest across China of these specific procedures which remain of lower quality back home. This is compared to the 60-plus JCI-accredited private hospitals in Thailand offering top-notch medical care at a fraction of the price.
Despite further investment in medical tourism in China, natives are searching for alternatives leading to wealthier individuals seeking Thailand's groundbreaking medical sector. Furthermore, thanks to its burgeoning middle class, many Chinese natives are earning more and, in a position to spend elsewhere.
"The Chinese market continues to grow year on year. In fact, there were more than half a million nationals visiting Thailand for medical tourism in 2018 alone. With more than 800,000 Chinese patients already undergoing cosmetic procedures, interest is rising slowly as hospitals look to expand their services to satisfy demand," adds Andrew Waters of MyMediTravel.
Despite numbers of Chinese patients at a low level at this stage, K-Research earmarked this growing sector should not be underestimated. This is especially the case when it comes to spending on beauty procedures and fertility management.
Thai facilities are now looking to up their game in double-quick time thanks to this emerging Chinese market. Hospitals are working harder than ever in order to win over customer business with some even trialing Mandarin-speaking nurses. The market is already fiercely competitive in Asia with many Chinese opting first for Japan, Malaysia, and South Korea.
Chinese medical tourists are still traveling to Japan and South Korea initially but Thailand is slowly catching up. This is largely in part down to what they can receive as an overall medical tourism package, featuring highly-trained specialists, stringent hygiene, bilingual staff, price-busting procedures in state of the art clinics and of course Thailand's stunning scenery.
Whether it's a rhinoplasty, facelift, placenta anti-aging or living cell therapy, the influence of Chinese patients on Thailand's pioneering medical sector is growing steadily with visitors projected at more than a million by 2020.
Top Gastric Treatments in Turkey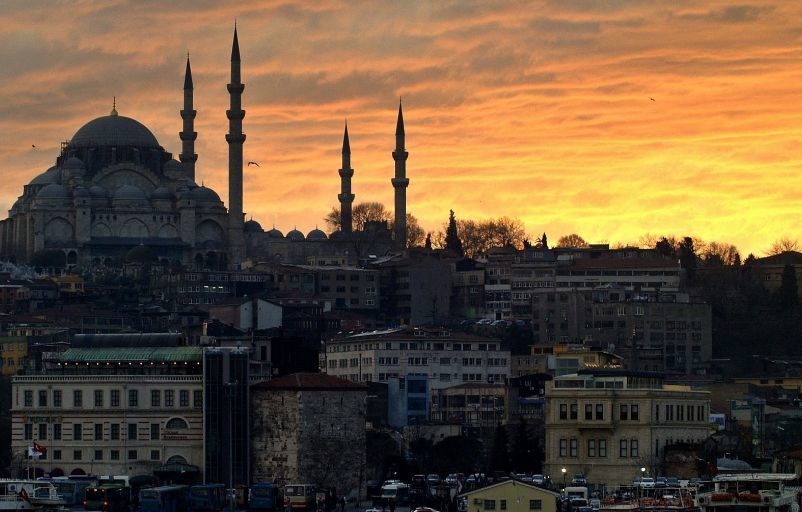 You might have heard positive chat regarding plastic and cosmetic surgery in Turkey, but you might not have heard that the country is also an attractive destination for other medical procedures. Like Thailand, Turkey's popularity for medical tourism is not limited to just plastic surgery – besides treatments such as hair transplants and cosmetic dentistry, you can also undergo gastric treatments in the land where East meets West.
Curious about the type of gastric treatments you can undergo Turkey? Let's take a look at the top four gastric treatments in Turkey.
A Gastric bypass is the most common type of gastric treatment in Turkey. The surgeon makes an incision in the abdomen and reduces the upper portion of the stomach to the size of a walnut. Then, it is sealed to separate it from the rest of the stomach. After that, your walnut-sized upper stomach is connected with your small intestine through stitches. Expect to be hospitalized for 3 to 5 days and you will need to stay in Turkey for around 7 to 14 days. The recovery period for a gastric bypass can be pretty long, usually around 4 to 6 weeks.
Gastric Balloon
Unlike a gastric bypass, the gastric balloon is non-surgical. A soft silicone balloon is inserted into your stomach to partially fills your stomach so it can feel fuller faster. The procedure is performed using an endoscope, a thin and flexible tube with a light and camera attached to it. The whole procedure will only take around 15 minutes and you can leave the hospital on the same day. Since it is non-surgical, it is also a lot more affordable than other types of gastric treatment.
During a gastric sleeve procedure, part of your stomach will be removed and then joined with the remaining portions to create a new "sleeve." The new stomach is around 1/10th the size of your original stomach, meaning you are unable to eat as much food as before. The procedure takes around an hour and you will need to stay in Turkey for around 7 to 14 days for the initial recovery. Gastric sleeve is the perfect alternative for people who cannot undergo gastric bypass surgery.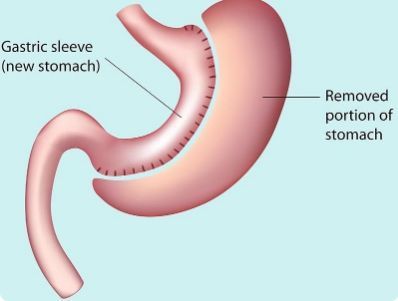 Gastric Band
A gastric band is a minimally invasive type of gastric treatment. During the surgery, your surgeon puts a silicone band around the upper part of your stomach to reduce your food intake. One of the advantages of a gastric band is that it allows your body to digest food in a normal way without malabsorption. The procedure takes around 30 to 60 minutes to perform and in most cases, you can go back to your hotel on the same day. Since it is minimally invasive, it only takes around two to seven days to recover.
Thailand approves use of marijuana in local health promotion hospitals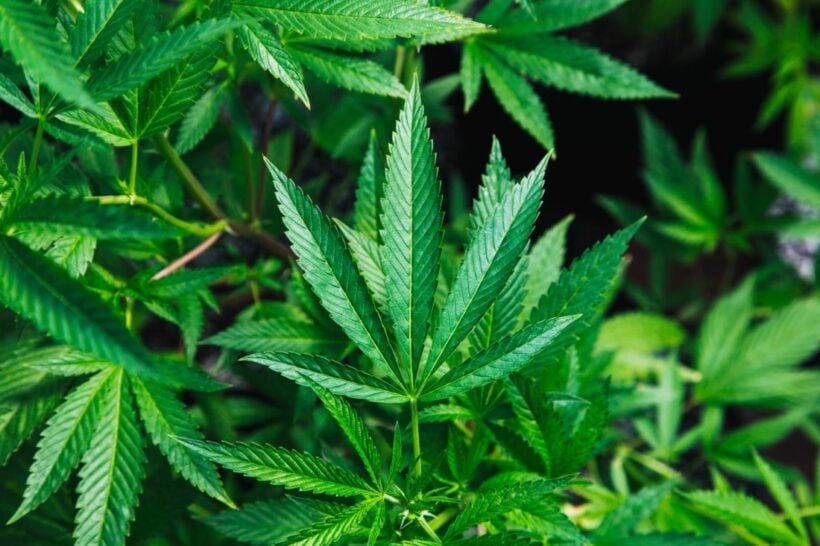 The blending of marijuana with other pharmaceutical products for the purpose of medical treatment is being given the go-ahead by the Thai government. Nation Thailand reports that the Ministry of Public Health has approved 17 formulations for use in local health promotion hospitals.
"Sub-district Health Promoting Hospitals are hospitals that are operated by either the MOPH or Department of Local Administration and were initially called "health stations". These hospitals only have primary care capabilities and often serve villages within districts. Almost all of these hospitals do not accept inpatients and usually have no doctor on duty for the entire time." – Wikipedia
Dr. Marut Jirasrattasiri, from the Department of Traditional Thai Medicine and Alternative Medicine, says over 60,000 patients have expressed interest in being treated with medicinal marijuana, with the department approving the drug for use.
Currently, 4 hospitals are understood to be participating, 3 of which are in the north-east of the country. These are Khlong Muang Hospital in Nakhon Ratchasima province, Chiang Phin Hospital in the province of Udon Thani, Ban Na Yao Nuea Hospital in Sakon Nakhon province, and Ban Na Pak Khow hospital in the southern province of Phatthalung.
SOURCE: Nation Thailand
Thai virology expert says no need to panic over new swine flu threat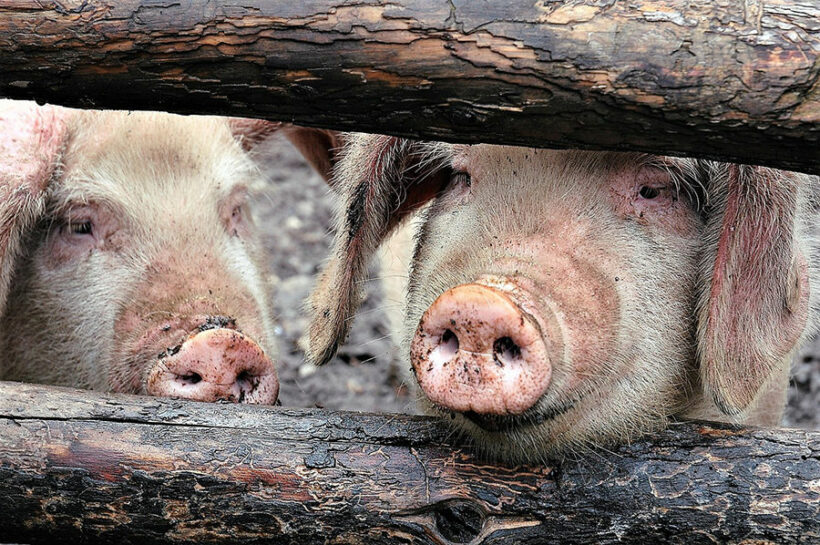 One of Thailand's leading virologists says that while the new swine flu recently discovered in China does have the potential to become a pandemic, there is no reason to panic at this stage. However, Dr. Yong Poovorawan adds that the catchily named G4 EA H1N1 virus is a mutation of the H1N1 virus, which took hold back in 2009. Because of this mutation, humans would be unlikely to have any immunity if it were to jump from pigs to people.
Meanwhile, speaking at a Senate hearing in the US, the director of the National Institute of Allergy and Infectious Diseases, Dr. Anthony Fauci, says the virus is being closely monitored, agreeing that it shares similar properties with both the 2009 virus and the 1918 flu pandemic.
"They're seeing the virus in swine, in pigs now, that have characteristics of the 2009 H1N1, of the original 1918, of which many of our flu viruses have remnants, as well as segments from other hosts, like swine."
A report in Asia One says that the virus has been shown to grow and reproduce in the cells of human airways. Writing in the Proceedings of the National Academy of Sciences journal, leading scientists say those working in the swine industry should have their health closely monitored and measures to control the spread of the new swine flu should be put in place as a matter of urgency.
Researchers cite two cases, one in 2016 and one in 2019, where swine flu appears to have infected humans, one a 46 year old, the other a 9 year old child, both of whom had neighbours who had raised pigs. It's understood this latest virus has been increasing in pigs since 2016, but Amesh Adalja from the John Hopkins Centre for Health Security says the threat of a pandemic has not always been centre stage in the news like it is now.
"We've always had potential pandemic flu viruses that we worry about, they just don't have a media moment like pandemic viruses are having right now. This is one of the flu viruses we'll have to keep track of, and watch, and understand what its potential might be for causing human infections, just like we do for H5N1 and H7N9, which are the other two potential pandemic flu viruses that we've also been tracking."