Phuket has some amazing beach clubs. Indeed we used to have more but, you know… the Great Beach Purge of 2016.
So for pure drool value we present this astonishing day club just opened in Bali. It's called Omnia and is a step up for the Beach/Dayclub genre making many of the Phuket offerings looking a bit 'shabby' in comparison.
"Hakkasan Group is pleased to announce that OMNIA Dayclub Bali, the most talked about new player on the global entertainment landscape, opened its doors for the first look on Friday, February 2 2018.  The flagship OMNIA Nightclub in Las Vegas is renowned as one of the world's greatest nightclubs but this will be the first time this brand has opened as a dayclub."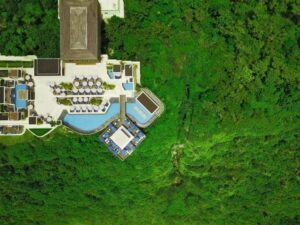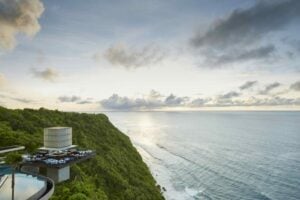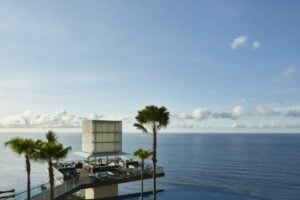 The new Omnia club is poised on the cliffs of Uluwatu. The dayclub and its restaurant, Sake no Hana, have been meticulously planned to maximise the panoramic views across the Indian Ocean.
In their own fruity words… "A new world of daylife entertainment awaits: glittering infinity pool curves meet endless ocean views, exclusive Bungalows with private plunge pools and VIP Cabanas tucked behind the DJ Booth offer next-level luxury and insider access, whilst the swim-up bar and generously oversized Pool Beds let you bask in the pool party scene."
It's impressive in just about every way with the showpiece they call The Cube hanging out over the cliff.
"The Cube is the cinematic piece de resistance: a tower of shimmering silver which comes to life after dark when it lights up the horizon, creating unforgettable sunset hands-in-the-air memories of perfect island days."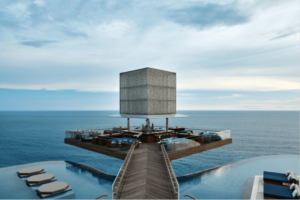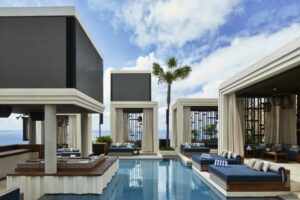 Hanging out with all the beautiful people and taking selfies with a spectacular view whilst sipping on over-priced drinks with  little umbrellas in them will eventually get boring, so you need a swish restaurant to go with your day club.
"The culinary heartbeat of the dayclub is Sake no Hana Bali, a modern Japanese restaurant which has its flagship in the centre of London. Sake no Hana's philosophy is anchored in the principle of 'shun'; the moment of perfection when everything is at its peak. Framed by nature, the open-air, latticed space of the restaurant perches above the dayclub but merges seamlessly with the buzz of the main Lounge below."
We think it looks pretty special and can think of a few spots on Phuket where something like this would be perfectly placed.
So here's to the designers and 'those-with-money' to conceive, engineer and construct something so spectacular.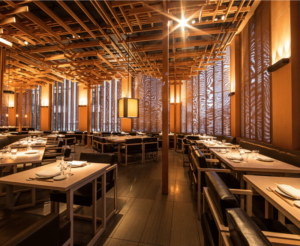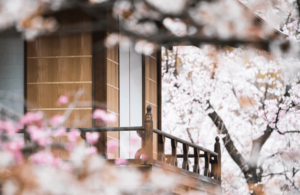 Read more about the OMNIA Dayclub HERE.
- Tim Newton