Summer storms take their toll on the north-east this year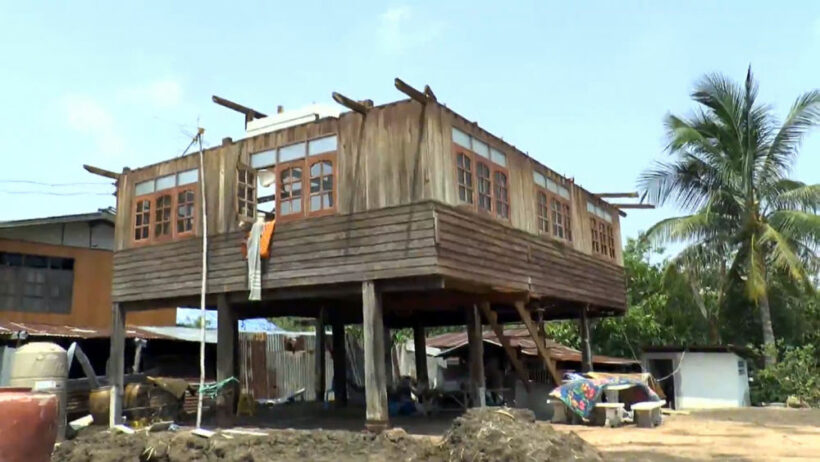 It's been a tough year for residents as a result of summer storms in Thailand's north-east region.
More than 5,000 homes were damaged and 16,000 residents affected by summer storms in Nakhon Ratchasima over the past three months – the assessment from the provincial disaster prevention and mitigation office head Pornchet Saengthong.
"Summer storms in this northeastern province this year were more severe than previous years."
He said that from February to May 7, 5,095 homes in 891 villages, covering 16,500 residents, had been damaged in summer storms.
As well, 325 rice grain-storing silos and 318 livestock enclosures, 15 greenhouses, seven state offices and nine temples were also damaged, he said. The province was now allocating its emergency budget to provide remedial measures to the affected residents, he said.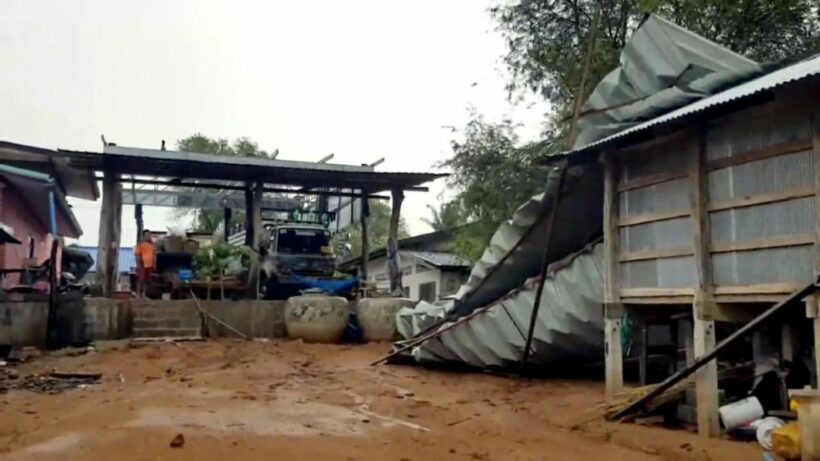 SOURCE: The Nation


Read more headlines, reports & breaking news in North East Thailand. Or catch up on your Thailand news.
Police seize illegal mosquito repellents and fake nutritional supplements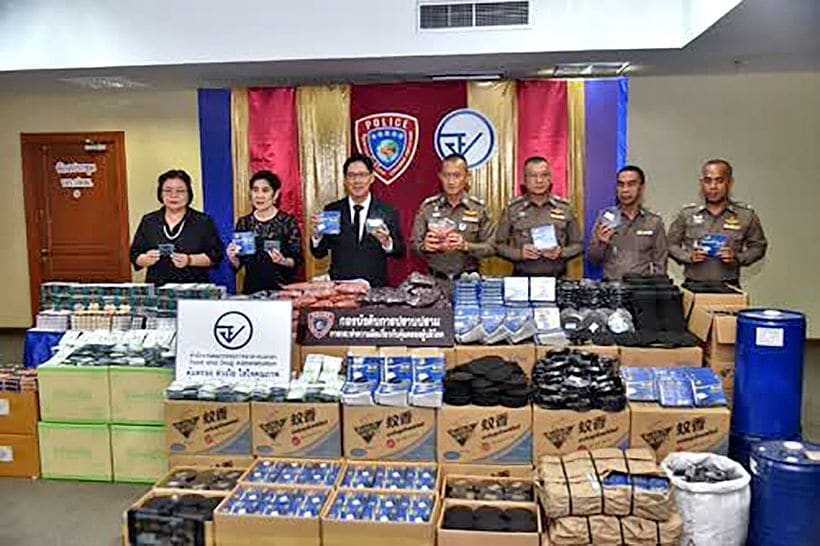 The Consumer Protection Police Division and the Food and Drugs Administration has raided illegal factories producing dangerous mosquito repellent and fake nutritional supplements. Investigations are underway to find the people responsible.
Officials confiscated illegal Kwang Thong (golden dear) brand mosquito repellent coils factory in Nakhon Ratchasima, north-east Thailand, where 1,300 boxes of coils containing more than 10,000 packages were confiscated.
The coils manufactured at this factory had not been registered with the FDA, nor were they legally permitted to be manufactured. Inspection by the FDA shows the products are covered with 'meperfluthrin', a dangerous chemical that can cause confusion, headaches, nausea, vomiting, seizures, and loss of consciousness. Its use is a violation of the Hazardous Substance Act.
Officials also conducted an operation at a factory producing nutritional supplement products containing appetite suppressant 'Sibutramine', a dangerous chemical which has been declared a prohibited substance in the region.
The factory, located in Samut Sakhon, belongs to Nine Cos, the manufacturer of nutritional supplement brands Be Coli, Novy, and Kiwida, all of which display inaccurate information on their packages. These offences are violations of the Food Act. Officials collected products from the factory to identify any other chemicals in laboratory tests.
Meanwhile, officials have also searched another factory in Pathum Thani, north of Bangkok, believed to be producing supplements containing Sibutramine in unpackaged pills. The factory was found to be without a factory permit. The CPPD and FDA will conduct more searches and investigatations to find all persons involved. The general public is advised to check for the FDA number on product packaging before a purchase.
SOURCE: National News Bureau of Thailand
Toon's latest run-for-charity raises 15 million baht in the first hour for north-east hospitals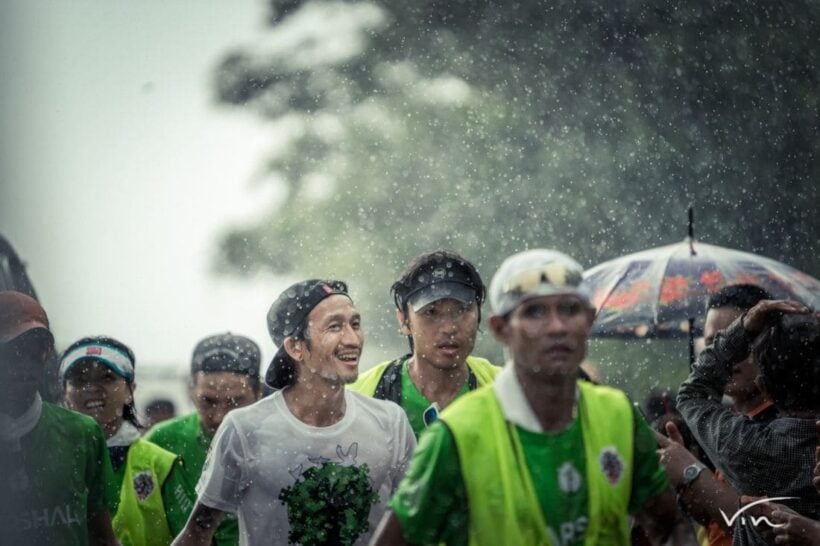 PHOTO: Facebook.com/kaokonlakao
Such is the star-power and respect Thais have for rocker-turned-charity-warrior Artiwara "Toon" Kongmalai, that his latest fund-raising effort raised 15 million baht in the first hour of yesterday moorning's run.
His latest project called Kao Kon La Kao-Kao Tor Pai Duay Palang Lek Lek Phak Isan (One step each by each person, move on with a small force in the Northeast) headed off early yesterday from Nong Khai in an effort to raise money for with Isaan public hospitals.
The popular 'Bodyslam' lead singer, along with his actress girlfriend Rachwin 'Koi' Wongviriya, actor Tanongsak Supakarn and other runners joined together for the first lap of the 10 kilometre run before handing off to actor Pakorn 'Dome' Lum to lead the next leg. Each of the laps were run by local and national celebrities, local dignitaries and officials, joining with Toon and the Kao Kon La Kao project.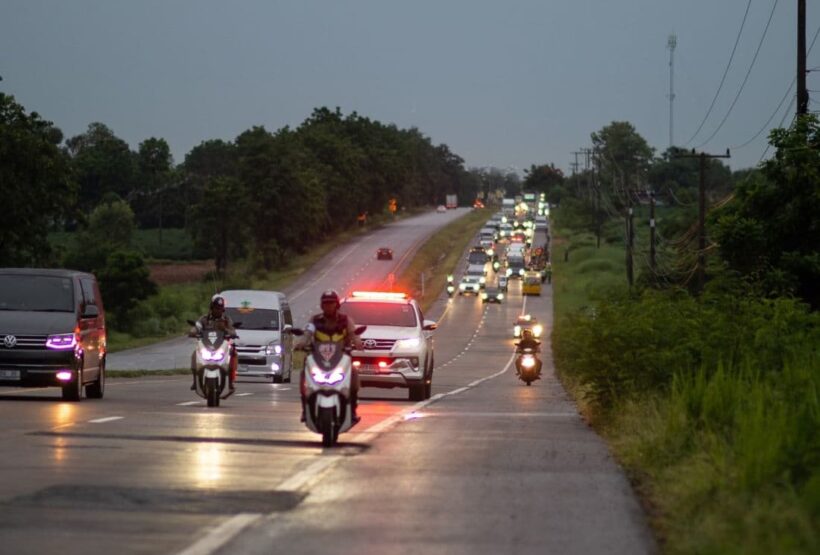 In 2017 he famously ran from from the southernmost to the northernmost tips of Thailand, raising money for some of the country's poorer hospitals – from Betong in Yala province to Mae Sai in Chiang Rai in the north.
The "Kao Kon La Kao" run covered 2,215 kilometres. It was an epic and inspirational marathon raising more than a billion baht and turning the rock star into a national treasure and philanthropist.
Meanwhile, yesterday, in just the first hour of the run, donations rose to 15 million baht. The weekend's runs have been travelling from Nong Khai to Khon Kaen.
You can see Toon and Bodyslam in action below…
North-East Thailand immigration purge nets 2,200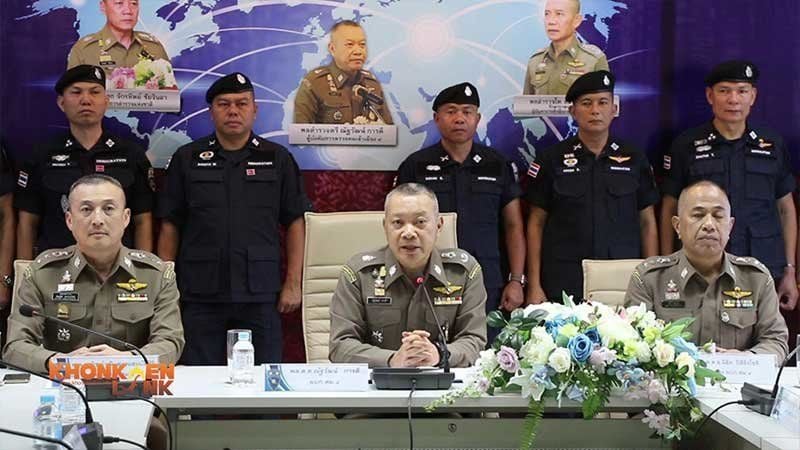 PHOTO: Buriram Times
North-eastern Immigration police in Khon Kaen have netted around 2,200 foreigners over a variety of immigration offences since the start of June.
622 entered the country illegally
31 for overstaying their visas
73 for working without permission
16 were wanted on arrest warrants
1,245 committed other offences
287 had been refused entry
They also joined forces with National Park officials to arrest 18 suspects in the Nakhon Ratchasima forests on charges of illegally cutting down protected Siamese rosewood trees. 15 Cambodian and 3 Thais were arrested in those raids.
At a media conference in Khon Kaen yesterday the local Immigration Chief noted that they were keeping a close eye on Colombian and Cameroonian criminals who had fled from the capital to the north-east. They claim that many were wanted over petty thefts and break-ins.