North-central Thailand's Yom River in Phichit runs low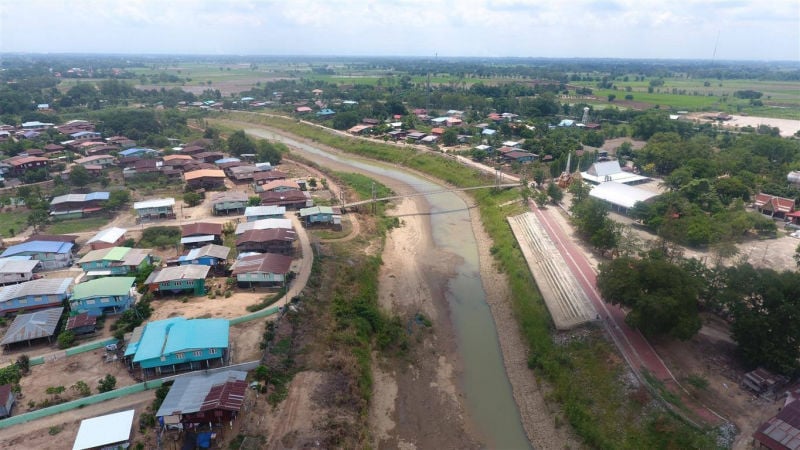 Stories keep emerging about river systems, the lifeblood of agriculture in northern and north-eastern Thailand, drying out or dropping dramatically in level.
A section of the Yom River that runs through the Sam Ngam in district in Pichit, north-central Thailand, has almost run dry following months without rain. The river was already reported as unseasonally low during April this year.
The river has been reduced into a narrow and shallow waterway in the middle with sand dunes clearly visible along both banks.
The remaining water is so shallow that the locals can walk across the river, something they say they can't recall doing in the past. Sam Ngam is located in the northern part of the province in an area that has suffered from drought for several months.
SOURCE: The Nation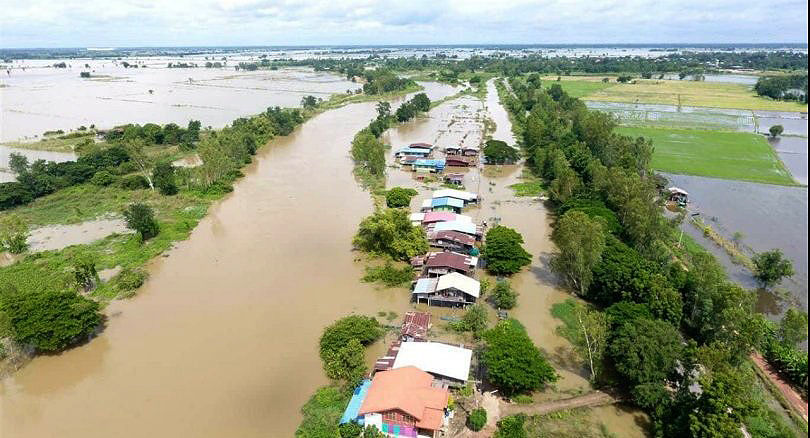 It's either feast or famine – Yom River though the same section of town in September 2017
Keep in contact with The Thaiger by following our
Facebook page
.
Lamphun monks ahead of the trend to eliminate single-use plastic bags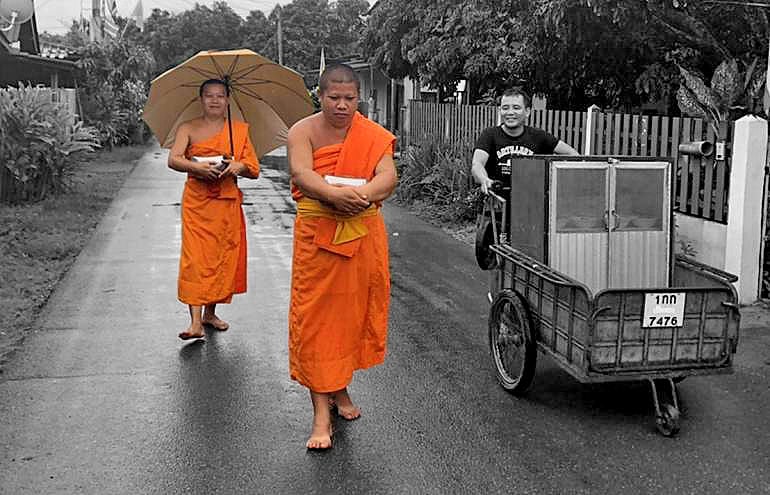 Phra Samutnatthee Suvathato, the deputy Abbot of the Wat Pa Book, in the Pa Sang district of Thailand's northern province of Lamphun, says their temple has been ahead of the trend to reduce the use of plastics for two decades.
Lamphun is just south of Chiang Mai.
They've already been using a portable kitchen cabinet to receive alms from Buddhist disciples for years.
Speaking to Thai PBS, the Abbot says the monks used to carry a Bento lunch box to receive alms from the local community but started using a portable kitchen cabinet placed on a push cart or a tricycle about 20 years ago.
"They say it's more convenient and can carry more food."
The senior monk said that, at first, people put food in plastic bags and gave it to the monks, but he asked them to put food on plates or wrap it in banana leaves. He admitted that, during the initial period, his advice wasn't followed because most people in the neighborhood bought food at the market, because the alms were collected in the very early morning.
So he advised monks at the temple to start their alms round at 7.30am, an hour later, so people had time to prepare food themselves and present it to the monks without the use of plastic bags.
Besides encouraging people in the local area to stop using plastic bags, the deputy abbot said that his monks also work with the people in the area to turn food waste and fallen leaves into compost for cultivation.
SOURCE: Thai PBS World
Keep in contact with The Thaiger by following our
Facebook page
.
Department warns of possible floods and landslides for 12 provinces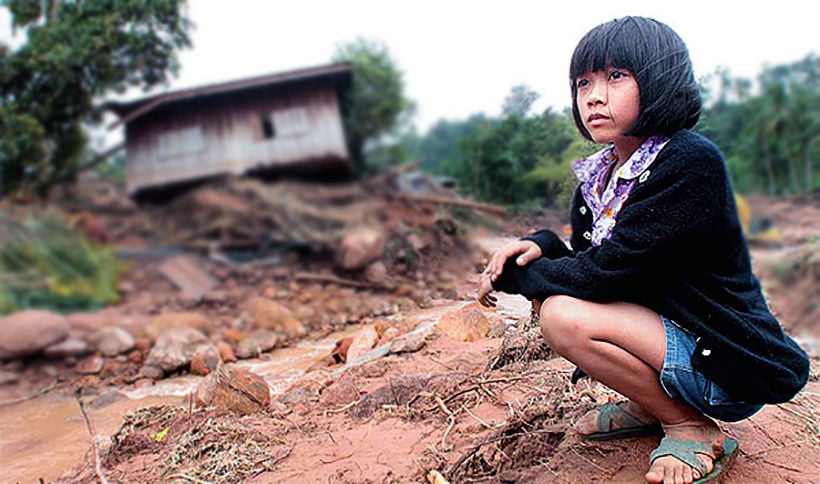 FILE PHOTO
Officials and emergency responders in 12 provinces have been instructed to be prepared, and put equipment on standby, to cope with possible floods and landslides until August 20 (Tuesday).
Department of Disaster Prevention and Mitigation director-general Chayaphol Thitisak says the alert was issued because of heavy downpours in the North, the Central and southeastern coastal areas.
Officials were told to monitor weather conditions, as well as rainfall and river levels around the clock while also preparing fast-moving teams and equipment to be stationed at disaster-prone areas, ready to aid residents. The locals have also been urged to follow weather reports closely, according to The Nation.
The 12 affected provinces include…
Mae Hong Son (Muang, Pang Mapha, Khun Yuam, Mae Sariang, Mae La Noi, Pai, Sop Moei districts), Chiang Rai (Mae Chan, Mae Suay , Mae Lao and Wiang Pa Pao districts), Phayao (Chiang Muan, Chiang Kham and Pong districts), Phrae (Song, Long, Wang Chin and Rong Kwang districts), Nan (Muang, Bo Klua, Chalerm Phrakiat, Wiang Sa, Chiang Klang, Tha Wang Pha, Na Noi, Na Mun, Pua, Thung Chang, Santisuk, Mae Jarim and Ban Luang districts), Uttaradit (Ban Khok, Tha Pla and Nam Pad districts), Tak (Tha Song Yang, Mae Ramat, Mae Sot and Pop Phra districts), Nakhon Nayok (Muang district), Trat (Bo Rai and Khlong Yai districts), Ranong (Muang, Kra Buri, La-un, and Kapoe dsitricts), Phang Nga (Muang, Kapong, Takua Pa and Tai Muang districts), and Trang (Na Yong district).
The department's hotline is 1784 and monitored 24/7.
FORECASTS: weather.com
Meanwhile the forecast from weather.com for Phang Nga is for mostly dry conditions during the warning period.

…whilst Chiang Rai's forecast includes a greater chance of rain.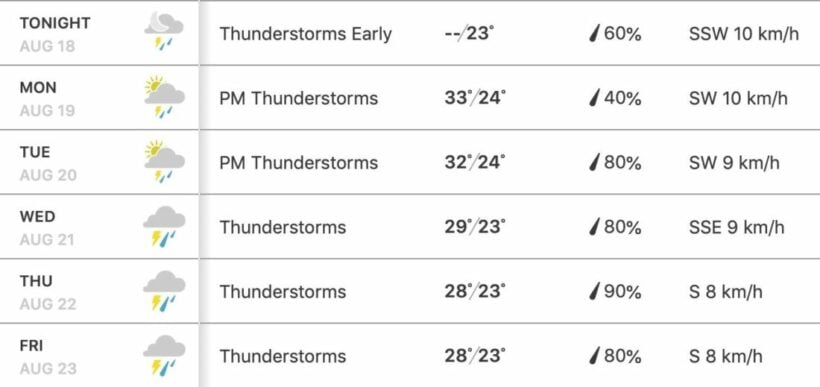 Keep in contact with The Thaiger by following our
Facebook page
.
Thai farmers reluctant to scale down use of 'toxic' herbicides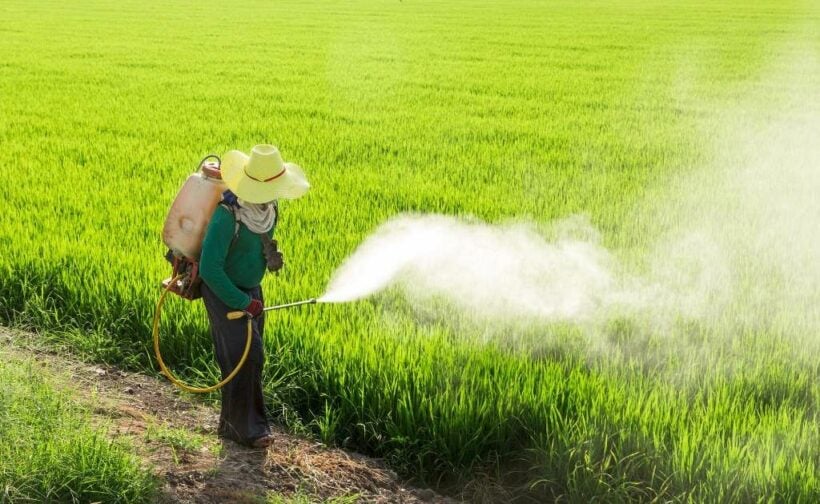 Thai farmers say they oppose the proposed bans on herbicides paraquat, glyphosate and chlorpyrifos.
The Thai government plans to phase out three chemical weed killers, widely used by Thai farmers, by the end of this year.
Farmers say they oppose the restrictions of use because the chemicals provide higher crop yields, according to Thai PBS who headed out into the fields to survey farmers' attitudes to the proposed restrictions.
A recent field survey of farmers in Phrae, northern Thailand, indicated that many of the local farmers were unlikely to forsake the weed killers while an effective alternative is not currently available.
Thai PBS reports that the Phrae provincial governor Pongrat Piromrat says that the local government had been encouraging farmers to turn to organic farming. But he admitted the results had been limited because the organic produce is less popular among wholesalers and consumers and because the produce does not look as attractive or fetch the same prices as its non-organic counterparts.
The farmers say, because of their large farms and shortage of labour, they need to use the three herbicides and weed killers before and after cultivation to get large enough harvests to generate the incomes they need.
Organic farmer Mr. Ronnakiat Kamnoi, village headman of Tambon Mae Poong in Wang Chin district, said the government should use incentives to persuade farmers to stop using the toxic chemicals, and launch educational campaigns so farmers better understand the health and environmental risks from the chemicals and the merits of organic farming.
Starting in October this year, farmers who want to continue using the three chemicals must register with officials in their respective areas and undergo training on their proper use.
Retail sellers of the three chemicals are also required to register with authorities to obtain sale permits.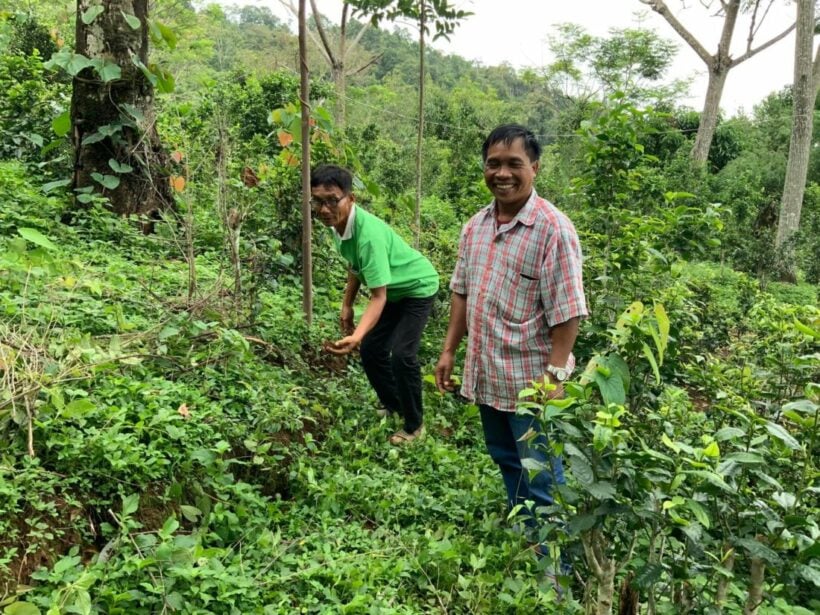 PHOTO: Thai PBS
Keep in contact with The Thaiger by following our
Facebook page
.