Heavy rains expected in Northern Thailand. 'Higos' reaches China's coast.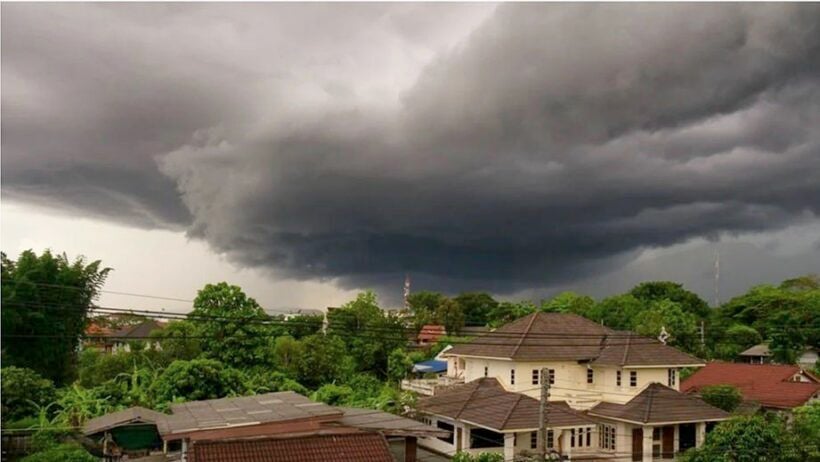 Category 3 tropical storm Higos is expected to bring heavy rains to Northern Thailand for the next few days. The Thai Meteorological Department issued a warning saying "people should beware of the severe conditions".
China suffered a double blow of flooding and landslides from unusually heavy seasonal rains and a storm that barrelled into its southern coast yesterday evening. 5 people were missing in Yunnan province in the southwest after a landslide destroyed 2 houses. In Sichuan province, 21 vehicles parked in a square in Yibin city fell into a hole after the road beneath them collapsed in the middle of the night.
Higos drenched Hong Kong last night before making landfall in Zhuhai, a city in the south of Guangdong province.
In Thailand, a monsoonal trough is moving to the North and upper Northeast. The Cat 3 storm, paired with the monsoon trough over southern China and northern Vietnam, will bring heavy rains to the north until Sunday. The tropical storm is expected to weaken to a Category 2 depression by tomorrow and decay over southern China.
Some Northern Thailand locals have already reported flooding. The Mekong River hit this year's highest level, cordoning to Chiang Rai Times. In one day, it raised by 34 centimetres and locals say they believe it will continue to rise.
People in the areas of heavy rain are advised to monitor the department's website or call the weather forecast "1182" hotline.
SOURCES: Chiang Rai Times | Bangkok Post | Thai Meteorological Department
📱 Download our app on Android or iOS for instant updates on your mobile
📧 Subscribe to our daily email newsletter
👍 Like/Follow us on Facebook
🔔 Subscribe to or Join our YouTube channel for daily video updates
Thanathorn suggests 4 changes to government's handling of pandemic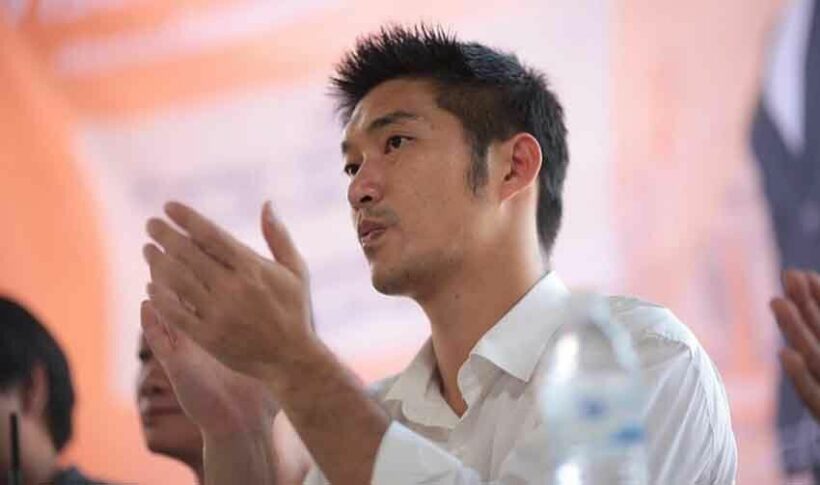 The former leader of a now-disbanded opposition party has suggested 4 ways the government could improve its handling of the Covid-19 outbreak in Thailand. Thanathorn Juangroongruangkit, former leader of the Future Forward Party, and now chairman of the Progressive Movement, has posted his suggestions on the group's Facebook page.
According to a Bangkok Post report, the suggestions relate to the Kingdom's vaccine procurement and rollout, relief measures, and restrictions to curtail the latest outbreak. While commending the government's decision to procure vaccines from manufacturers other than AstraZeneca and Sinovac Biotech, Thanathorn says it's all going too slowly.
"We are unlikely to get any of them before the fourth quarter. I fully support the negotiating team and if it manages to speed up deliveries, Thais will stand to gain. The process is already too slow."
He was referring to a recent statement from PM Prayut Chan-o-cha, in which he said Thailand would attempt to purchase vaccines from Russia and the United States. Thanathorn says the rollout of existing vaccines is also too slow and could be improved. According to data from The Economist, Thailand ranks 128 out of 161 countries in terms of the percentage of its population vaccinated (currently just 1%).
"The vaccination progress to date has reflected a lack of efficiency. The number of doses administered is too low and there appear to be no preparation plans. With good management, the performance and publicity (of the vaccination) could be improved. I believe we can administer 10 million doses a month (as promised by the government). But nobody has told us how."
Addressing the impact of the economic fallout on businesses, Thanathorn says the tough restrictions imposed during the first wave of the virus has severely affected people, with a lack of adequate measures to cushion the blow.
"Now, we're in a semi-lockdown with no accommodating economic measures, a highly risky situation. We're keeping the lid on businesses but offering operators no relief."
Of the 1 trillion baht Covid-19 stimulus package, he suggests spending the 250 billion baht that remains on 2 groups. Small businesses should have 50% of payroll costs subsidised if they guarantee not to lay off any workers, while people should also be offered a 3,000 baht monthly handout, which Thanathorn insists the government can still afford.
He adds that many people have no confidence in the current administration to guide them through the pandemic. He claims this is a result of the government's attitude that sees ordinary people as a burden, despite the fact that this latest wave was sparked by the behaviour of the elite.
"The administration must change its mindset and realise that it is their responsibility – people are not the burden. They must handle the situation without discrimination and with full disclosure and sincerity in taking care of people."
SOURCE: Bangkok Post
📱 Download our app on Android or iOS for instant updates on your mobile
📧 Subscribe to our daily email newsletter
👍 Like/Follow us on Facebook
🔔 Subscribe to or Join our YouTube channel for daily video updates
Asymptomatic Covid patients may be allowed to self-isolate at home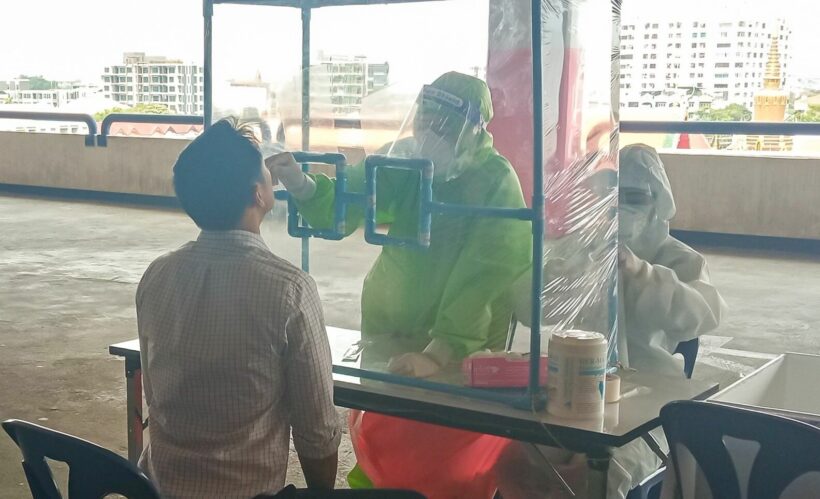 Thailand's Health Ministry says asymptomatic Covid-19 patients may be allowed to recover at home, in order to ensure hospital beds can be kept for seriously ill patients. The ministry says it's preparing a "recover at home" plan, but insists it is not being implemented for the time being as there are currently enough beds available. Just over a week ago, health officials confirmed there was no plan to change its mandatory hospitalisation policy for anyone testing positive for the virus.
The Bangkok Post reports that should the plan be put into operation, strict criteria will still apply. Hospitals can only recommend asymptomatic patients recover at home and they must remain in self-isolation for a full month. Apart from being asymptomatic, patients must be under the age of 40 and have no underlying conditions, such as chronic obstructive pulmonary disease, kidney disease, coronary artery disease, stroke, or any other condition that may put them at risk. Patients will be required to consent to self-isolation at home and, in the event they live in a condo or other shared building, permission must also be obtained from the building supervisor.
Concerns are growing about the high demand for hospital beds as Covid-19 infections rise across the country. However, the Health Ministry says there are still enough beds available at this time. Somsak Akksilp from the Department of Medical Services says the real challenge is the long wait for beds rather than an actual shortage.
"We're making preparations for the home isolation programme but it is not yet implemented. We have a total of 9,317 beds, an increase from 6,000-7,000 beds. About 3,000 beds are still available."
He adds that, with more serious cases expected this week, hospitals have been ordered to reserve beds in intensive care units. Officials are also increasing the number of Covid-19 patient transport vehicles in the country to 100, acknowledging that the limited number has also contributed to long waits over the last week.
SOURCE: Bangkok Post
📱 Download our app on Android or iOS for instant updates on your mobile
📧 Subscribe to our daily email newsletter
👍 Like/Follow us on Facebook
🔔 Subscribe to or Join our YouTube channel for daily video updates
Thai airlines facing another setback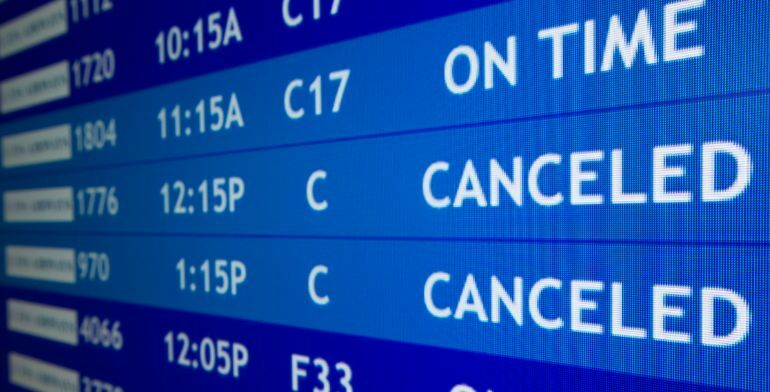 With more trouble on the horizon for Thailand's airlines, they're now pressuring the Government to step up the vaccination push. Adding to their recent woes, guidelines were released by the Civil Aviation Authority of Thailand, where all domestic flights scheduled between 11 pm and 4 am are now suspended, in-flight services have been cancelled for now and, well, passenger bookings have tanked since the end of the Songkran holiday.
Given the volume of domestic travel right now, this is likely to only impact about 5-8% of flights, according to Woranate Laprabang, chief executive of Thai Vietjet. However, given the current situation, this small percentage drop will see a substantial chunk of already limited airline revenue lost.
"We still hope that the government would understand how much airlines were impacted from the outbreak and offer support through soft loans for airlines."
It's not only the aviation sector putting pressure for the Thai government to get their vaccine act together, quickly. The current wave of new infections is forcing many sectors to hunker down for the next month after new restrictions on opening times and travel have been introduced. Even Phuket's 'sandbox' quarantine-free re-opening in July is now looking like an impossibly complex target.
The government's roll out of vaccines is being hobbled by a low supply, lobbying from sectors in the government, provincial pressures and a small list of suppliers.
Thailand's competitive domestic airline market has been through a lot of turbulence over the past 12 months with the national carrier remaining virtually grounded and still wading through a lengthy bankruptcy hearing after the Thai government cut them adrift last September.
It is believed that if the Thai Government is able to get the so-called third-wave under control within a month, the airline industry should get through it relatively unscathed. However, if the outbreak continues to attract more travel restrictions we're likely to see more layoffs from the airlines.
With demand for domestic flights dropping to record lows during the Songkran holiday season, the aviation industry is now relying heavily on the vaccination roll-out – seeing it as the light at the end of the tunnel.
SOURCE: Bangkok Post
📱 Download our app on Android or iOS for instant updates on your mobile
📧 Subscribe to our daily email newsletter
👍 Like/Follow us on Facebook
🔔 Subscribe to or Join our YouTube channel for daily video updates