New and improved Smart Visa to make life easier for digital nomads in Thailand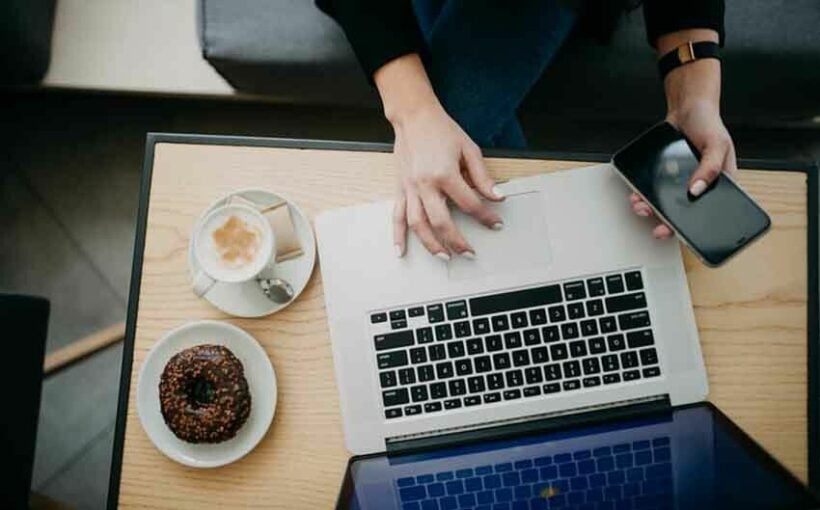 The government is considering proposals to reform the Smart Visa to make it easier for digital nomads to legally work from the Kingdom. According to a Pattaya Mail report, the Tourism Authority of Thailand says the Board of Investment and the government's Covid-19 task force have already agreed on the detail of the proposal.
Digital nomads have fallen through the cracks of Thailand's immigration and tax laws for years, mostly needing creative visa agents to find ways of applying for a visa to stay in the country. Some tinkering with the Smart Visa category allowed some additional flexibility for potential nomads but only in specific professions and requiring a high minimum monthly salary.
The Pattaya Mail reports that the current Smart Visa has had limited take-up, mainly limited to highly-paid employees in the tech industry. The significant cost, involving a big cash investment or proof of a high salary, in addition to the usual complicated bureaucracy in obtaining the visa, has put most people off. The current proposal is to overhaul the visa, to allow digital nomads to remain in the Kingdom for up to 4 years, without a work permit.
Holders of the new, multiple-entry Smart Visa would also be exempt from 90 day reporting or having to obtain re-entry permits. According to the Pattaya Mail, their family members would also be entitled to accompany them, under the same flexible conditions. Foreign nationals in possession of tourist visas could transfer to the Smart Visa once they have proof of at least 6 months' employment and evidence of qualifications and experience.
Watch our video about digital nomads in Thailand HERE.
A similar system is already in place in many other parts of the world, including a number of European countries, the Caribbean and Mexico. The Pattaya Mail quotes a spokesman from pressure group International Flexitravel, who says this is an opportunity for Thailand to lead Asia in legalising digital nomads. The arrival of the Covid-19 pandemic has transformed how and where people work and for many, there may never be a permanent return to the office.
"The legalisation of digital nomads has hardly begun in Asia. The current situation whereby nomads keep quiet and police hopefully ignore them is unsatisfactory. Thailand now has the opportunity to be a market leader because the latest technologies make the wholesale resumption of traditional office-based working less and less likely."
SOURCE: The Pattaya Mail
Want more from the Thaiger family?
📱 Download our app on Android or iOS for instant updates on your mobile
📧 Subscribe to our daily email newsletter
👍 Like/Follow us on Facebook
🔔 Subscribe to or Join our YouTube channel for daily video updates
Monday Covid UPDATE: 1,630 new cases and 22 deaths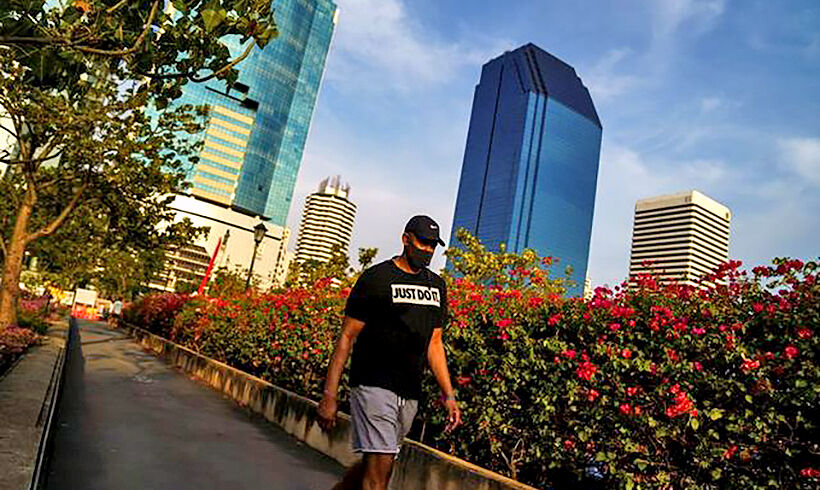 Monday's totals have been announced for Covid-19 infections and new deaths over the past 24 hours. The Thai public health ministry reports 22 deaths and 1,630 infections.
• The only 5 imported Covid-19 cases yesterday were from neighbouring countries, Cambodia, Malaysia and Myanmar. Authorities say that patrols will have to be stepped up at this time to control the illegal border crossings.
All 5 people caught were Thais who were were trying to cross back into Thailand without going through the border checkpoints. They've all been admitted to state hospitals.
• 100+ African gemstone traders have tested positive for Covid-19 over the last 4 days in Chanthaburi, east of Bangkok. Authorities have confirmed that none were detected with the African or Indian variants of Covid-19.
The 109 traders tested positive between May 6 – 9.
• 63 new cases of Covid-19 have been announced in Chon Buri today (including Pattaya), a drop from totals reported over the past week. There's also been 1 additional death reported.
• Meanwhile all public service and government offices, including Thai immigration, are closed for Monday. But it's not a public holiday. Today is the Royal Ploughing Ceremony which is a traditional ceremony to forecast the season's rice and wet season crops. His Majesty the King usually presides over the annual event at the royal parade grounds of Sanam Luang.
Want more from the Thaiger family?
📱 Download our app on Android or iOS for instant updates on your mobile
📧 Subscribe to our daily email newsletter
👍 Like/Follow us on Facebook
🔔 Subscribe to or Join our YouTube channel for daily video updates
Illegal border crossings bringing in new Covid-19 infections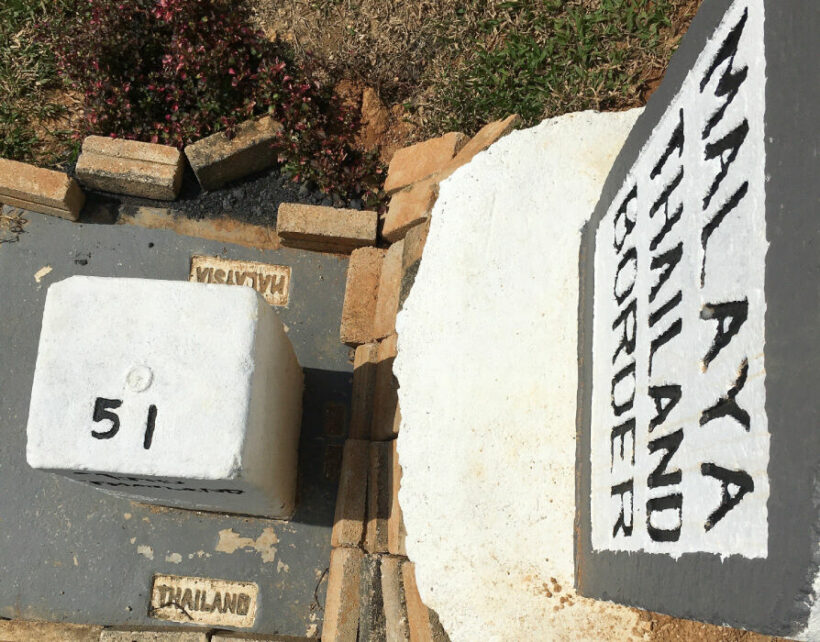 Authorities are worried about illegal border crossings into Thailand bringing in the Coronavirus after 5 recent Covid-19 infections from such crossings. Bypassing all health and security checkpoints along the border, 5 Thai nationals were identified today as being positive for Covid-19 after they snuck into the country, according to the Centre for Covid-19 Situation Administration.
Authorities nabbed 2 after border crossings from Malaysia illegally on April 28 and May 3rd, while another snuck across the Burmese border into Tak on May 2. The last 2 came from Cambodia on Thursday across the Sa Kaeo border. All 5 illegal border crossers are now in state hospitals for Covid-19 treatment.
According to CCSA data in the first four months of 2021 a total of 15,378 people were arrested by Thai authorities while sneaking across borders. Even after security forces increased patrolling along the borders, people managed to sneak in from Myanmar, Malaysia, Laos, and Cambodia. 6,700 of those who crossed the border were Burmese citizens, while another 1,700 of them were Thai nationals.
With nearly 400 lives lost to Covid-19 and over 83,000 people having been infected in the pandemic, the CCSA declared that Prime Minister Prayut Chan-o-cha and National Security Council Secretary-General Natthapol Nakpanich agree that these illegal border crossers without Covid-19 screening are a serious problem.
Many Thai people work in Malaysia and as the pandemic drags on they are sneaking across the border, desperate to make it home to their family. Another recent case found illegal Burmese border hoppers in a taxi en route to Hat Yai after they crossed into Thailand from the Malaysian border. They were trying to travel incognito across Thailand in order to cross the border again back into their home country of Myanmar.
The dilemma is even worse at the Burmese border as the often violent protests following the February 1 military coup has been pushing much of the country into poverty, and creating refugees who are flocking to the border in hopes of crossing over to safety. Many are seeking to escape the conflict and find work in Thailand.
SOURCE: Bangkok Post
Want more from the Thaiger family?
📱 Download our app on Android or iOS for instant updates on your mobile
📧 Subscribe to our daily email newsletter
👍 Like/Follow us on Facebook
🔔 Subscribe to or Join our YouTube channel for daily video updates
Thailand Consumer Confidence Index hits record low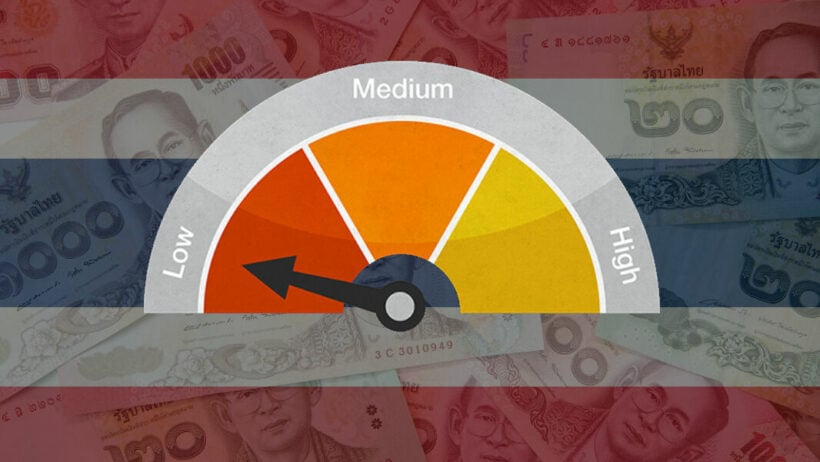 The University of the Thai Chamber of Commerce has reported that the Consumer Confidence Index has hit another new record low of 46.0 in April. The Covid-19 global pandemic has had a devastating effect on the economy and consumer confidence has fallen frequently to the lowest points that it has seen since 1998.
The president of the UTTC believes that consumers generally don't feel like there has been much of a recovery for the economy since the global pandemic began and without a stimulating event to motivate economic growth, the index is expected to continue to fall further. The university estimated that if the third wave of Covid-19 continues past the end of May the economy can expect to lose 400 to 600 billion baht.
The UTTC president stressed that the government should hasten to step up relief measures and make sure they continue relief and economic stimulus throughout the pandemic to avoid economic catastrophe. He predicted that the economy and the Consumer Confidence Index will continue on a downward slope without any hope of improvement until the vaccine rollout gets well underway towards herd immunity, and new Covid-19 infections are decreased dramatically.
Today saw another 2,101 new Covid-19 infections and 17 deaths in Thailand. Vaccination efforts are continually being stepped up, but still remain woefully slow.
The Consumer Confidence Index first started falling last year, with a drop below the previous record low in 1998 in April of 2020, when it fell to 47.2. A few months later, by July of last year, it had recovered significantly, climbing back over 50. But by March of this year, the index had fallen again to 48.5. With April's tumble of 2.5 points, the Consumer Confidence Index pushes once again to a new record low.
SOURCE: Thai Business News
Want more from the Thaiger family?
📱 Download our app on Android or iOS for instant updates on your mobile
📧 Subscribe to our daily email newsletter
👍 Like/Follow us on Facebook
🔔 Subscribe to or Join our YouTube channel for daily video updates