Bangkok's BTS becoming too expensive for Thai passengers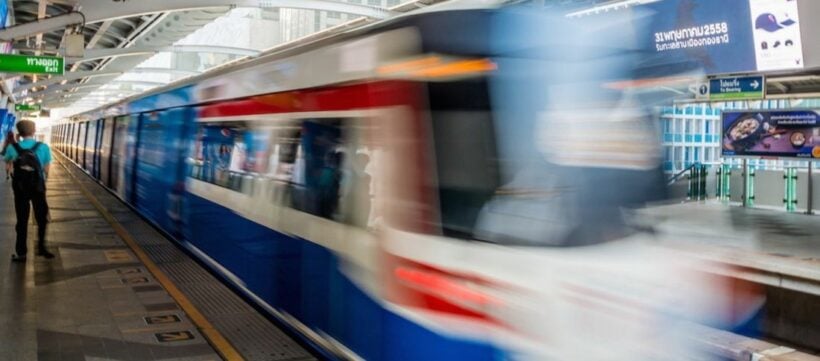 The ultra-useful BTS network around Bangkok is becoming too expensive for many Thais, and is more expensive than international equivalents.
The BTS Skytrain system is already too costly when compared to basic wages in Thailand, according to a recent research paper by the The Thailand Development Research Institute.
It says that low-income earners can only afford to pay 11.7 baht per trip, well under the BTS starting fare price of 16 baht. This is even less than the average of 28.3 baht fare for all three commuter rail services carrying passengers around Bangkok.
The reports says that, based on current fare schedules, rates could rise to over 100 baht for a ride between the Purple Line's MRT Bang Yai, in the Bang Bua Thong district in the western outskirts, to a downtown station. In terms of cost-per-kilometre travelled by train, the average fare in Bangkok stood at 14.8 baht, as opposed to 12.4 baht in London, 2.3 baht in Singapore and 4.08 baht in Hong Kong.
The report also points out inconsistencies between the BTS (Skytrain) and MRT (Underground). A BTS passenger would be charged 37 baht when travelling from Sala Daeng to Asok, compared to 23 baht when commuting by MRT between Silom and Sukhumvit stations, an equivalent length journey.
Because of high fares the report says that fewer commuters could use the electric rail lines, and operators would have to shoulder high operating costs.
There are currently three electric rail systems traversing the capital: the BTS Skytrain, the MRT and SRT Airport link. They are operated by privately owned conglomerates under lucrative concessions granted by the Thai government.
Learn more about the Bangkok BTS HERE.
15 year old Thai student dies following attack in SOTUS hazing tradition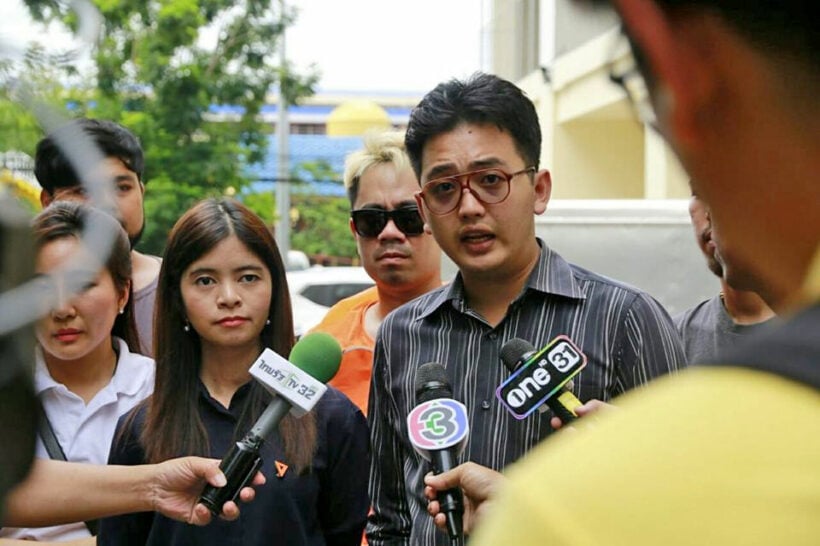 PHOTO: Anti-hazing activist Panuwat Songsawatchai/Facebook
Khaosod English is reporting that a high-school student, who was in a coma following ritual hazing at a Nakhon Pathom school, has died today.
Pisit Kumniw, a 15 year old student at the Phra Pahtom Wittayalai School, in Nakhon Pathom north-east of Bangkok, allegedly died from injuries sustained from hazing by senior students in a class three years higher than Pisit.
An anti-hazing activist Panuwat Songsawatchai (above) reports that on June 28 Pisit was assaulted in a hazing tradition called 'SOTUS', and was to receive a special bracelet after getting kicked three times.
SOTUS stands for Seniority Order Tradition Unity Spirit. SOTUS hazing often involves mental and physical abuse that occasionally results in critical injuries and fatalities in the past. 'SOTUS: The Series' has also been made into a TV show produced by GMM TV in Bangkok.
One of his three attackers was charged over the incident on July 10. Panuwat speculates that the death may be another case of the well-connected people "getting off the hook".
"Two of the alleged attackers are sons of policemen and have not been charged at all."
"Police only interviewed around 10 witnesses," Panuwat told Khaosod English.
In July 2018, three  senior classmen were charged with grievous bodily harm for kicking a Bangkok university freshman until his spleen burst. In 2014 a 16 year old student died from hazing activities that involved being kicked at the beach.
SOURCE: KhaosodEnglish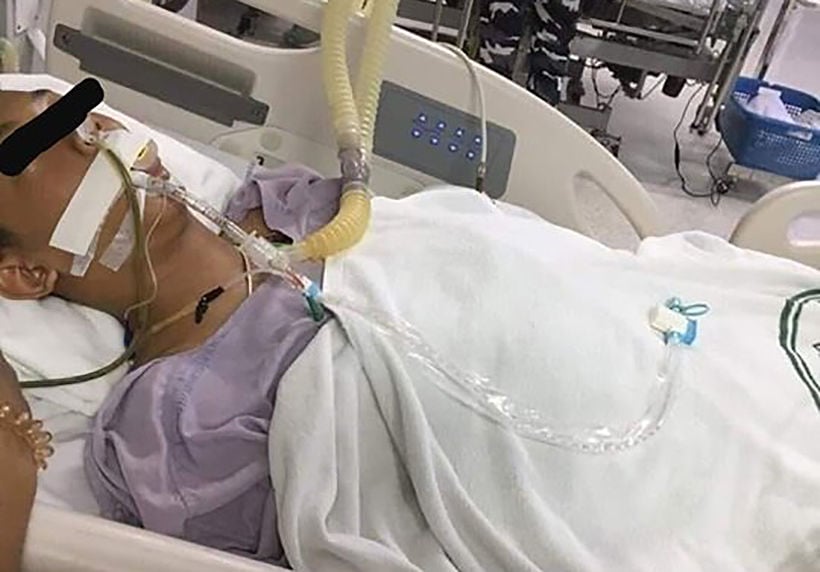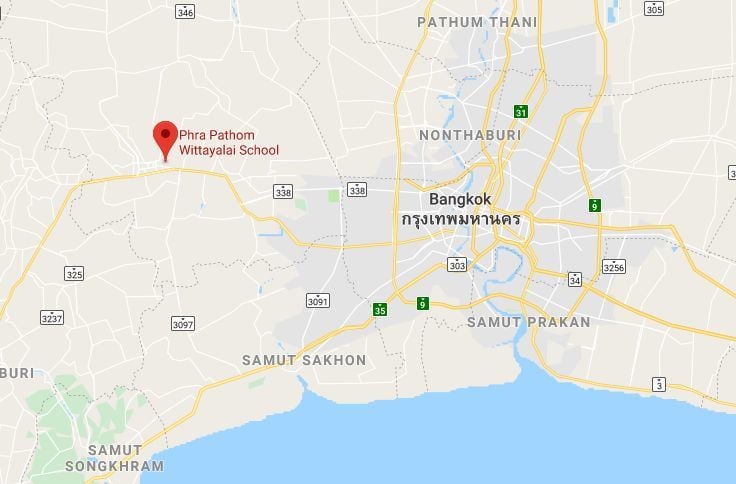 Bangkok drug gang nabbed for selling Pattaya tourists illicit drugs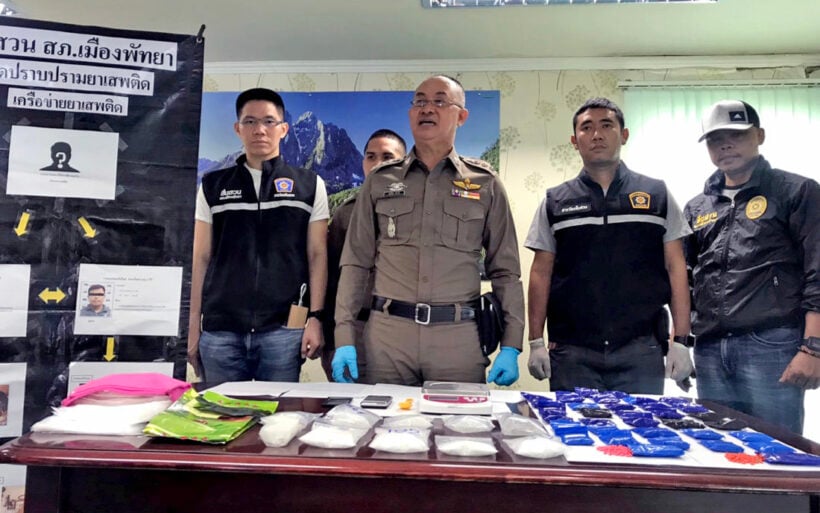 PHOTO: 77kaoded
Three men have been arrested in Pattaya and 833 grams of crystal methamphetamine (ice) and 6,700 methamphetamine pills seized. Police also seized a car and two motorcycles.
Three Thai men – 23, 29 and 35 year old – were arrested and charged with possession of Category One drugs with intent to sell. Daily News reports that the three man gang was based in Bangkok but sold to tourists in Pattaya.
Pattaya police set up a sting on Viphavadee – Rangsit road nabbing one of the three with a quantity of 'ice'. This arrest led to the Indy Market in Suksawat Road where another arrest was made of a man with a quantity of 'ice'. The arrests finished in a nearby room where the third man was arrested with the remaining methamphetamine pills.
One of the three, 25 year old 'Golf', had prior convictions over drug dealing in 2006 and 2012.
SOURCE: 77kaoded | Daily News | ThaiVisa
BMW speeds away as policeman tries to hang on at Bangkok toll booth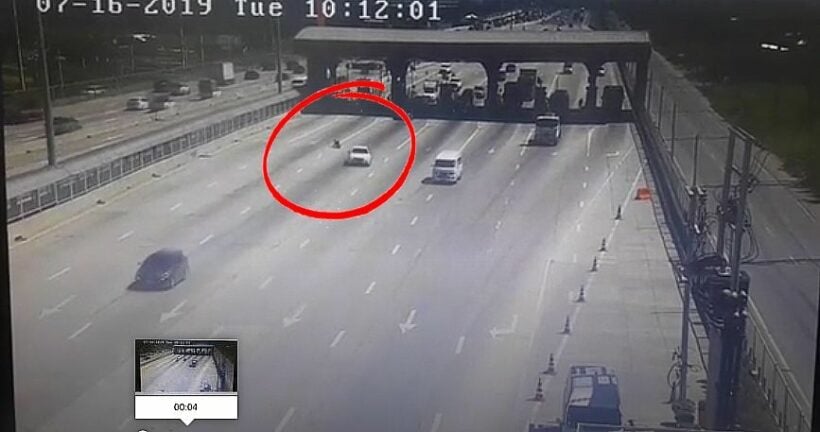 SCREENSHOTS: Sanook
A policeman has ended up in hospital after being dragged along by a white BMW after trying to stop the car. CCTV footage from the Thanyaburi Toll booth on a Bangkok ring road shows the BMW driving away from the booth, with the policeman clinging on to the roof. The car veered to the left suddenly to 'shake off' the policeman who was trying to hang on as the BMW accelerated.
Pol Lt Jitkasem Jantharak, the man dragged along about 15 metres in the incident, suffered a broken left leg and broken right arm and was taken to the Nopparat Ratchathanee Hospital, according to Sanook.
His wife Ainada says they were returning to Bangkok from Pak Chong but there had been some interactions on the road between her husband's car and the BMW.
She told Sanook that the other driver had failed to stop despite her husband tooting his horn trying to get the driver to pull over. At the toll booth the policeman knocked on the door of the BMW trying to speak to the driver. But the BMW driver continued on, dragging him about 15 metres.
The BMW driver has not contacted police at this stage. Lam Lukka police are investigating in incident and will be able to identify the BMW's number plate from cameras at the toll booth.
SOURCE: Sanook