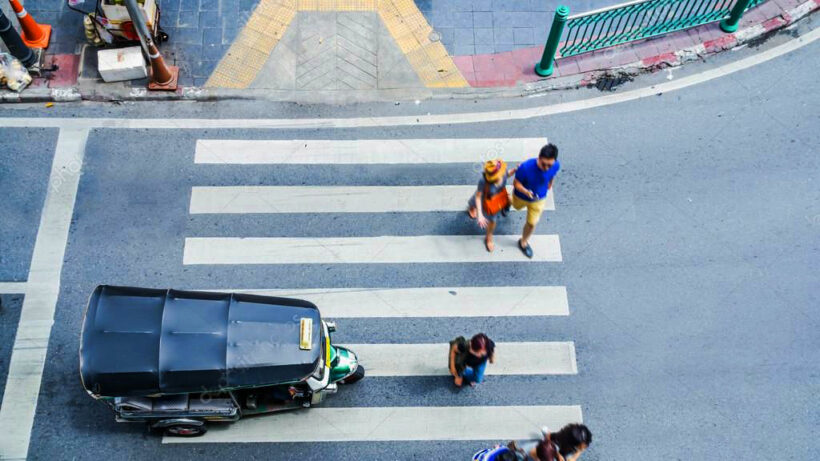 The Bangkok Metropolitan Administration (BMA) says they will install voice-guide equipment at 54 more zebra crossings on major roads next year to assist people with eyesight disabilities to cross roads and add additional safety at the crossings.
The BMA's Traffic and Transport Department says the department is pursuing a plan to install voice guides at all 522 zebra crossings in the capital, in line with the policy of the BMA governor.
Next year the department will install voice-guide systems at 54 zebra crossings to start with. The system will provide buttons on each side of the road. When pedestrians press the button, the voice-guide system will tell them how long they must wait to cross the road and when they can cross.
BMA Governor Aswin Kwanmuang issued orders to install voice-guide systems at all 522 zebra crossings after he invited a blind woman, Khirin Techawongtham, for discussions. The woman has a guide dog and has been a trending topic in social media.
Read The Thaiger story about her, her dog and her visit to the BMA Governor HERE.
She told the governor that one of the obstacles people with eyesight disability face in accessing public areas is the lack of a voice-guide system at zebra crossings Waithaya said inner Bangkok and areas near schools, communities with heavy traffic, and tourist destinations will get priority for installing the voice-guide systems.
SOURCE: The Nation