Want to go to prison? Thailand's prisons may become tourist attractions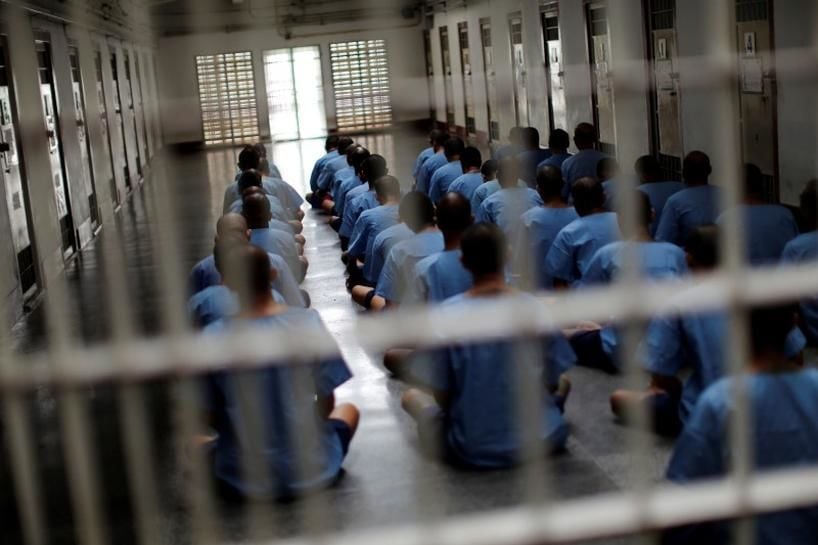 Yes. Really. Prisons could become more like zoos in Thailand as those locked behind bars could become part of a grand plan to turn dozens of prisons into tourist attractions. Sounds bizarre, but it's a real proposal from the Justice Minister Somsak Thepsuthin who announced the idea yesterday.
72 of Thailand's 143 prisons could be open to tourists as soon as the next 12 months. The proposal includes nearly half of the country's prisons that may become part of an attraction for those fascinated with the Thai prison system (there's already been entire TV series about the subject, and some Netflix documentaries as well). The Corrections Department has already been working on an attraction they call "chefs behind bars." They say it's a prison cooking contest. Prisons also plan to have their own souvenir shops with handcrafted items by the inmates.
Around 4 to 5 prisons have already started the tourism scheme as a pilot project. Somsak says prisons in Trat, Rayong, Ratchaburi and Nakhon Ratchasima are involved in the startup project. By next year, 67 more will have their attractions underway.
Somsak says he hopes some attractions, like the cooking contest, will motivate inmates to learn skills to help them get a job once they're released. He also says the wants to change the image of prisons from what he calls a "twilight world" to a "world of opportunities."
Inmates would also make money by participating in the prison's attractions, but it's unclear how much the inmates would be earning and how much of a cut the Corrections Department would get.
Somsak says he plans to work with the Tourism and Sport Ministry in the future to promote the prison project. Thailand has been working on ways to recover the tourism industry after the coronavirus pandemic, but we're not sure if this is the idea tourism officials had in mind.
SOURCES:Chiang Rai Times| Bangkok Post
Keep in contact with The Thaiger by following our
Facebook page
.
Never miss out on future posts by
following The Thaiger
.
Thailand News Today | Visa amnesty extended, first STV tourists, teacher sacked | September 29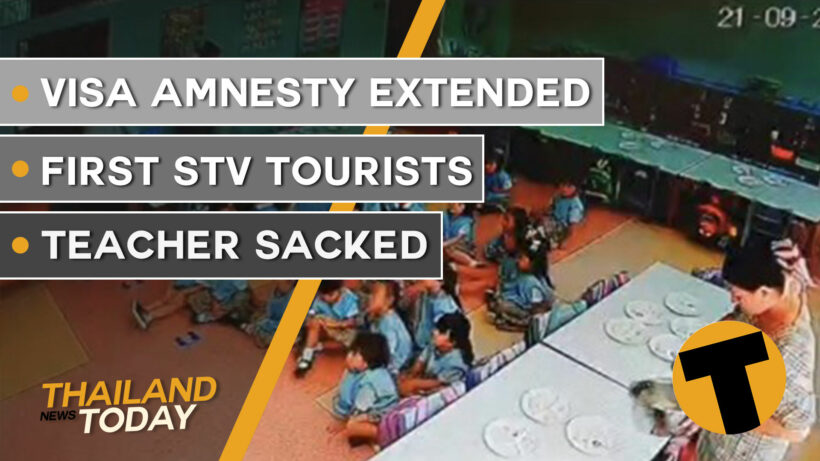 Daily TV news on thethaiger.com, Thailand News Today.
Get your visa figured out by October 31
In a surprise decision that arrived late yesterday afternoon, following a week of denials and threats to prosecute foreigners on overstay, the Thai government has granted another stay of grace to foreigners up to the end of October.
Foreigners stuck in Thailand will now be able to stay until October 31 to get their visa in order. The Thai PM Prayut Chan-o-cha, in announcing the new visa amnesty,recognised that travel restrictions are still in place around the world and the coronavirus continues to spread with global deaths surpassing 1 million.
After rumours floated around about a possible amnesty yesterday, a spokesperson for the government's Covid-19 task force confirmed that a new visa amnesty will be in place until October 31, allowing foreigners stranded in Thailand a 'free pass' until then.
Under the new regulation, 60 day extensions will be issued to foreigners who are unable to leave the country due to limited flights or other issues preventing them from going home.
The first tourists to arrive next week on the Special Tourist Visa
Meanwhile… The first group of foreigners under the new Special Tourist Visa will be arriving to Thailand next week.
About 120 people are set to fly from Guangzhou, China and land in Phuket on October 8. As some would say, at least it's a start!
The new tourist visa scheme comes after months of discussion on how to safely reopen Thailand's borders to foreign tourists. The effort is aimed at boosting the country's tourism dependent economy after it was crippled by the lack of travel during the coronavirus pandemic, border closures and the virtual grounding of airlines around the world.
There have been no local Covid-19 transmissions reported in Guangzhou for many months. Another group of long stay tourists from China will arrive at the end of October. A group of tourists from Scandinavian countries is scheduled to arrive at the start of November. All STV applicants have to arrive on special charter flights at this stage. The new STVs are clearly aimed at the high-spend tourists with time on their hands.
All 42 Sarasas private schools to be investigated after teacher is sacked for beating students
All of the 42 Sarasas private schools throughout Thailand will be investigated by the Office of the Private Education Commission, or OPEC, after a teacher was caught on camera allegedly hitting kindergarten students.
The teacher, Ornuma Plodprong, allegedly beat young students at the school in Nonthaburi, a suburb in Bangkok on the western banks of the Chao Phraya.
Along with other teachers who witnessed the abuse, the named teacher has been fired and may face criminal charges pressed by parents of student victims.
Surveillance camera footage of the classroom shows the teacher hitting kindergarten students and forcefully pushing them around.
It's also been revealed that the named didn't have a teaching license.
Russian man stabs Chiang Mai park officer, also arrested for breaking into tourist bungalows
A Russian man has been arrested after he allegedly tried to break into tourist bungalows and stealing property at a Chiang Mai national park and stabbed a park officer with a pair of scissors.
The incident follows months of complaints from Thai tourists at the national park reporting missing property after they woke up in the morning.
Thai media reports the 32 year old Russian man allegedly tried to rob a tourist bungalow at Doi Suthep-Pui National Park. He was nabbed by park offices after stabbing a night patrol park officer in the neck and head with a pair of scissors and ran off. The wounded park officer was taken to a local hospital where he has been reported as being in a stable condition.
Alcohol ban for the end of Buddhist Lent this Friday
An alcohol ban is looming for this coming Friday, as Buddhists mark the end of the Lent period.
While officials have so far remained silent on the possibility of a ban on the purchase and consumption of alcohol, previous years have seen one implemented at the end of the Buddhist Lent.
This will mean bars, clubs, and other nightlife venues will need to close for 24 hours until midnight Friday night. The ban on alcohol sales will also apply to supermarkets, hotels, and restaurants.
Keep in contact with The Thaiger by following our
Facebook page
.
Never miss out on future posts by
following The Thaiger
.
Get a new stamp! Foreigners on a current 30 day visa extension can stay until November 30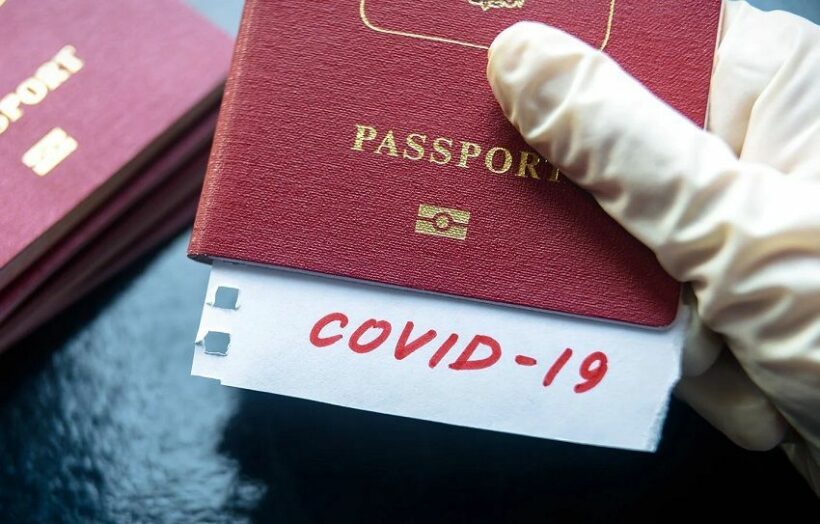 Details are emerging about the new visa amnesty that was announced by the Thai PM and the CCSA yesterday afternoon. Foreigners who recently paid 1,900 baht for a 30 day visa extension are now clear to stay in Thailand until November 30 at no extra cost, but those foreigners need to report to immigration to get their visa stamp corrected.
At this stage, although announced and approved by the CCSA and the Thai PM, the new amnesty has not been entered into the Royal Gazette but is expected to be in the next 24 hours.
The announcement follows a decision confirmed late yesterday by the CCSA to issue another grace period for foreigners stranded in Thailand, until October 31. Under the new regulation, 60 day visa extensions will be issued to those who are unable to travel back to their home country. The reasons could be lack of flights, problems with Covid in their home country, medical reasons or something else that prevent you from leaving the country.
Those who received a 30 day extension will need to visit their local immigration office and get the correct stamp that will indicate the new expiration date in their passport, according to a story in The Phuket News. In the past, foreigners have needed to present a letter from their country's embassy requesting an extension, but Immigration Bureau Deputy Commissioner Pornchai Kuntee says "letters from embassies may not be needed."
"Right now in Thailand there are two groups of foreigners: People who already applied for extensions before September 26, and those who did not. Today Cabinet will approve the second group of people to stay until October 31… But for the first group, the Immigration Bureau will extend their stay until November 30."
Up to the end of last week, immigration officials estimated around 150,000 foreigners were in Thailand under visa amnesty. Travel restrictions are still in place around the world as the coronavirus continues to spread with global deaths surpassing 1 million late Sunday, Thai time. While some foreigners were able to get their visa in order before the September 26 deadline, many had trouble obtaining a visa and could not leave the country in time. Some tried to make appointments but were unable to get on a list.
Good luck!
SOURCE: The Phuket News
Keep in contact with The Thaiger by following our
Facebook page
.
Never miss out on future posts by
following The Thaiger
.
Foreign teachers checked by immigration at Sarasas school after alleged student abuse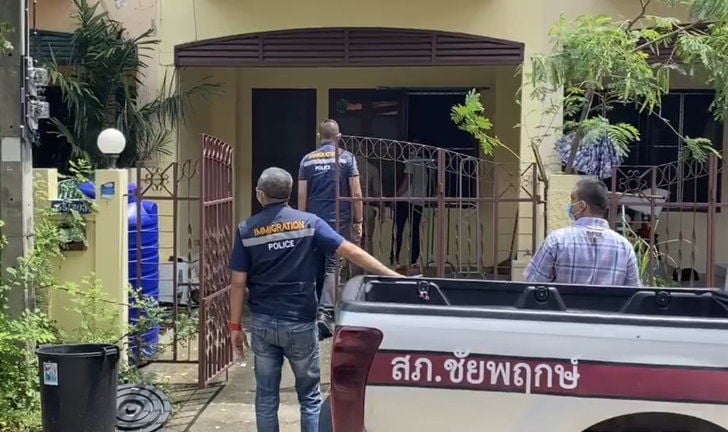 A foreign English teacher at a Sarasas private school in Nonthaburi was allegedly caught working without a proper visa and work permit after an immigration check. An investigation into all 42 Sarasas schools was prompted after a Thai teacher at the Sarasas Witaed Ratchapreauk School in Nonthaburi was allegedly caught on camera beating kindergarten students.
A Filipino English teacher at the school, who also allegedly mistreated a student, reportedly worked at the school on a tourist visa and didn't have a work permit. Classroom surveillance camera footage shows a teacher, who Thai media identifies as "Teacher Marvin," grabbing a student by the arm. The 25 year old Filipino teacher says he did not abuse the student and was just trying to get the student to the restroom because the student had a runny nose.
After the video was released of the Filipino teacher allegedly mistreating a student, immigration officials went to the school as well as the teacher's home to check his paperwork. The Filipino teacher was not home or at school, but later reported to immigration.
The investigation and review of classroom surveillance camera footage started after videos of a Thai teacher at the school, identified as Ornuma "Khru Jum" Plodprong, were shared online. The videos show a teacher pushing a 3 year old student to the ground and pulling another across the classroom. Khru Jum, along with teachers who allegedly witnessed the abuse, were reportedly fired.
Reports from Thai media say immigration checked all 74 foreign teachers at the Nonthaburi school, but the Filipino teacher was the only teacher at the school found to be working illegally. The teacher was not "officially" hired by the school, but started working at the school in July on a monthly salary of 20,000 baht, according to the school.
The Office of the Private Education Commission, or OPEC, set up a committee to investigate the 42 Sarasas schools. The Immigration Bureau has not announced if they will do checks at the schools, but OPEC secretary general Attapon Truektrong has asked the Sarasas schools to make sure teachers have a license issued by the Teachers' Council of Thailand. The commission is also making sure the schools are abiding by other rules such as maximum class size.
SOURCE: Thai Visa
Catch up with the latest daily "Thailand News Today" here on The Thaiger.
Keep in contact with The Thaiger by following our
Facebook page
.
Never miss out on future posts by
following The Thaiger
.