"Tourist arrivals to plunge 50% in first half of 2020" – Thai Tourism Minister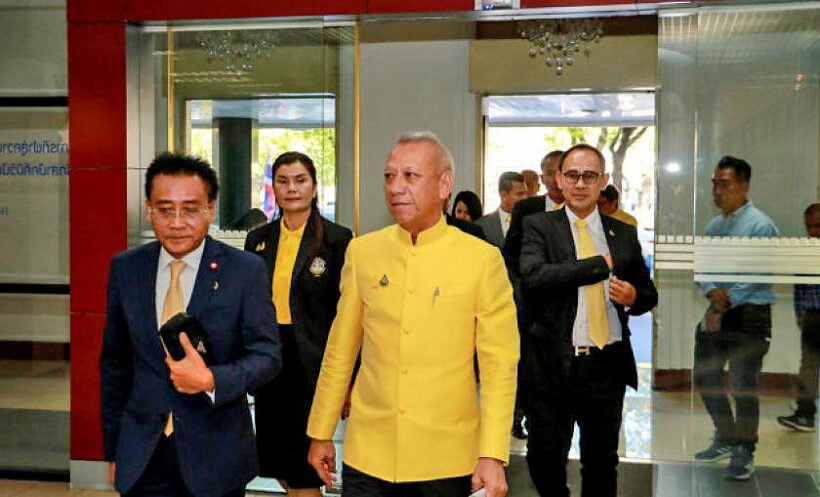 Thailand's Tourism and Sports Minister Phiphat Ratchakitprakarn has painted a gloomy outlook for Thailand's previously-robust tourism industry. He says he expects tourist arrivals to plunge by 50% in the first half of 2020 because of the coronavirus outbreak.
His predictions are born out by sluggish arrival numbers at the country's main airports, hotel forward bookings and 'landing slots' cancelled by international airlines into Thailand.
A drop of 50% in Thailand's visitors would be catastrophic for millions who are either directly or indirectly employed by the Kingdom's hospitality industry, let alone the businesses and investors in the vast tourism and hotel infrastructure.
The Minister announced his gloomy prediction at a government-private sector meeting yesterday where measures were discussed to counteract the slump. This week the Thai government also foreshadowed that it is ready to throw some financial lifelines, including soft loans, tax incentives and training in return for income, to tourism operators ravaged by the coronavirus outbreak, according to the Deputy PM Somkid Jatusripitak.
"Relief measures are needed to take care of tourism operators, and each state agency has been tasked with proposing measures to the cabinet that should be rolled out by March."
"The impact of the deadly virus on tourism is adverse and the government is concerned because the sector makes up a significant portion of the economy."
A Phuket hotelier, who asked not to be named, painted a similarly dramatic picture of the slump being felt in one of the country's favourite tourist destinations.
"Dramatic overnight drop in new bookings with cancellations piling up until the end of February, and not much movement in March. Continuation of cancellations including guests traveling via China or other so called 'affected' countries. MICE market (Meetings, Incentives, Conferences Exhibitions) came to a complete stop and weddings postponed until mid-year for the time being. Inquiries completely dried up."
"Resorts and hotels are looking at cutting costs as much as they can immediately. Complete stop on new recruitment unless absolutely necessary, and close entire resort buildings to reduce operating costs."
Another operator of a five star resort in Chiang Mai reported that the situation in the north was also very tight.
"The last month has been desperately quiet and that was on top of a major slump for the last six months. Our forward bookings situation is looking very sick and many of our peer businesses are making quick changes and even putting off staff to try and minimise the impact on the bottomline."
Minister Phiphat reported that tourist numbers from February 1 – 9 were down 43.5%, and among Chinese visitors 86.6 %.
"We expect the situation to pick up in April and will be discussing with Airports of Thailand ways to manage flight schedules for Chinese tourists to reduce airport congestion. There's also been the news about the speedboat collision in Phuket in which several tourists were killed, so we want to put the priority on tourist safety."
"A 50% reduction in tourist numbers in the first half means cutting the prediction from 40 million people to 20 million.
"The Tourism Authority of Thailand will need to work harder in the second half to compensate for the first."
SOURCE The Nation
Keep in contact with The Thaiger by following our
Facebook page
.
US embassy, Amnesty International oppose Future Forward dissolution decision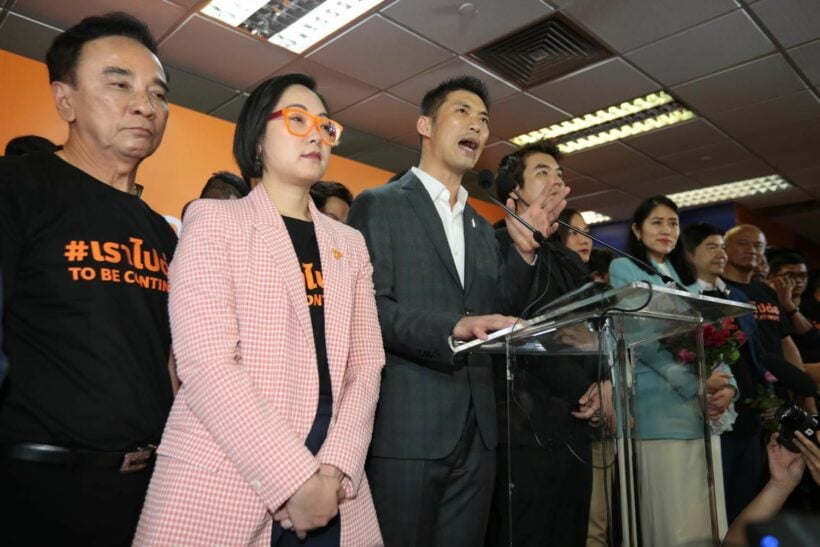 In a statement today, the US embassy in Bangkok said the Constitutional Court's decision to dissolve the Future Forward party risks disenfranchising more than six million Thai voters who voted for the party in last March's general election.
"The United States strongly supports democratic governance around the world, and appreciates Thailand's recent seating of a democratically elected government. While the United States does not favor or support any particular political party in Thailand, more than six million voters chose the Future Party in March 24 elections. The decision to disband the party risks disenfranchising those voters and raises questions about their representation within Thailand's electoral system."
Amnesty International yesterday called on authorities to reverse the decision and to "restore genuine rights to freedom of expression and association in Thailand."
In a statement issued last night, regional director Nicholas Bequelin said the decision illustrates how Thai authorities use judicial processes to intimidate, harass and target political opposition.
"The dissolution of the Future Forward party is the culmination of the Thai authorities' relentless onslaught against the party's leaders and members since the lead-up to the March 2019 general elections. Both before and since the elections, the authorities have [issued] sweeping and vaguely worded legal restrictions to dissolve the party, and… disqualified the party leader from sitting in the parliament."
"The Thai government, members of parliament, and all political parties in Thailand must commit to protecting the rights of freedom of expression and association. The international community, which has on the whole remained silent about human rights violations in Thailand, must clearly demonstrate it will not accept the outlawing of political opposition."
Meanwhile, former National Intelligence Agency deputy director Nanthiwat Samart has accused the US embassy in Bangkok of interfering in Thailand's domestic affairs. In an open online letter addressed to the US embassy, Nanthiwat said each country has its own history, culture and traditions, which do not necessarily align.
"Friendly countries can express their fondness, concern and good wishes toward one another, but must respect each other's differences and laws, which vary from country to country. The US judicial system is completely different from that in Thailand. America must not interfere and refrain from criticizing the law and judicial process of Thailand."
"Politics is about the fight for power to administer a country. The US must not openly take sides with any political party, otherwise the relations between the two countries and the people of Thailand and the US may be affected. Hopefully, the US embassy understands diplomatic protocols."
SOURCE: Thai PBS World
Keep in contact with The Thaiger by following our
Facebook page
.
Ten reasons western foreign tourists are not wanted in Thailand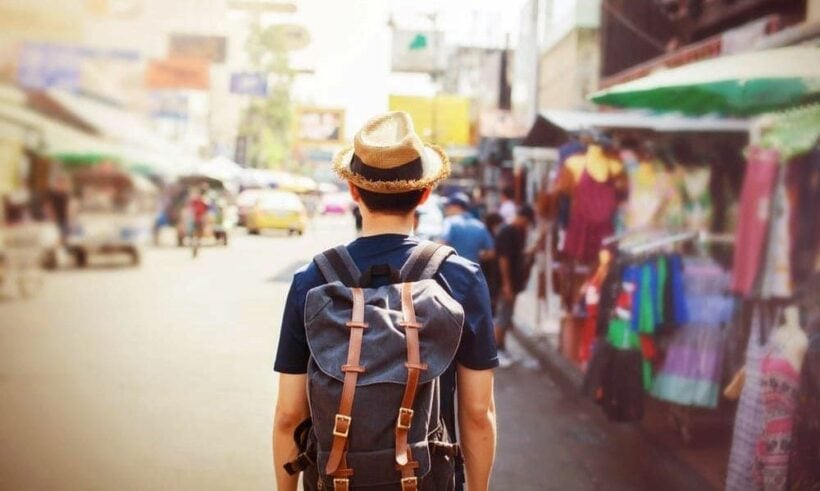 Adam Judd, writing for Pattaya Unplugged, has opined about western foreign tourists not being wanted in Thailand. He brings up some interesting topics, largely from the standpoint of an American living in Pattaya. Tell us what you think on our Facebook page.
The following are my opinions but based on many talks with people from many different backgrounds and cultures. This also comes from many years of knowing people in all of these demographics and spending time at a variety of local tourist attractions and businesses, not just the view from a barstool – Adam Judd
1. Western foreigners tend to complain more online, troll, write negative reviews and feedback and bicker amongst themselves in general. If you are bilingual or read comment threads and forums, it is mostly Western foreigners from England, America, Australia and Scandanavia complaining. In native language forums for India and Southeast Asian countries there is significantly less complaining and open infighting. This extends not only to forums but in person which brings me to number two….
2. Western foreigners are more demanding in person in general. If something goes wrong, especially Americans like myself, we complain loudly, long and demand a resolution, to talk to managers, etc. Many of the other tourist demographics will not make mountains out of molehills and or get upset over relatively minor issues. There is a reason why most news articles about a foreigner being attacked are usually Westerners, with the odd Korean and Russian here and there.
The sad thing here is that for those from a Western customer service upbringing they understand that a complaint is an opportunity to fix a problem and generally a customer who cares. Because of the face issue with many SEA nationals, they see a complaint as a personal attack or an insult, when it is not.
3. Westerners have in general more of a sense of entitlement than many other countries. Everyone wants to feel important but many Westerners, including myself, want to feel the most important. For someone from a society with billions of people or a social structure that values the group over the individual like the Japanese or parts of India, this isn't as big of an issue and you get less of the first items, complaining and more demands.
4. Westerners often want to do something their way, and not go with the flow. I am very guilty of this. We are used to things how we like it and if it isn't just the way we like it, to hell with everyone else. Folks from some societies and cultures are often used to things not going their way, the government running everything and not having the freedoms we often do.
Therefore, they tend to go with the flow easier and not complain, demand, etc. This can extend to minor things like demanding off menu items or services that aren't on the menu and getting upset about it.
5. We often don't spend as much as people think. There is a myth, and it is a myth, that no Russians, Chinese, Indians etc. Spend money on vacation. There are plenty of frugal and cheap Charlie's in every country and there are also big spenders in every demographic. Some of the cheapest cost cutting people I have met in Thailand were my fellow Westerners.
Some of the largest spenders I have met were from the above demographics. It is mostly true, however, that most of the Chinese, Russians and Indians don't spend their money at bars and gogos. There is a lot more to Pattaya then the bar scene.
Read the other five reasons Adam believes western tourists are not welcome in Thailand HERE.
Keep in contact with The Thaiger by following our
Facebook page
.
Consumer groups warn of risks in buying a new Chevrolet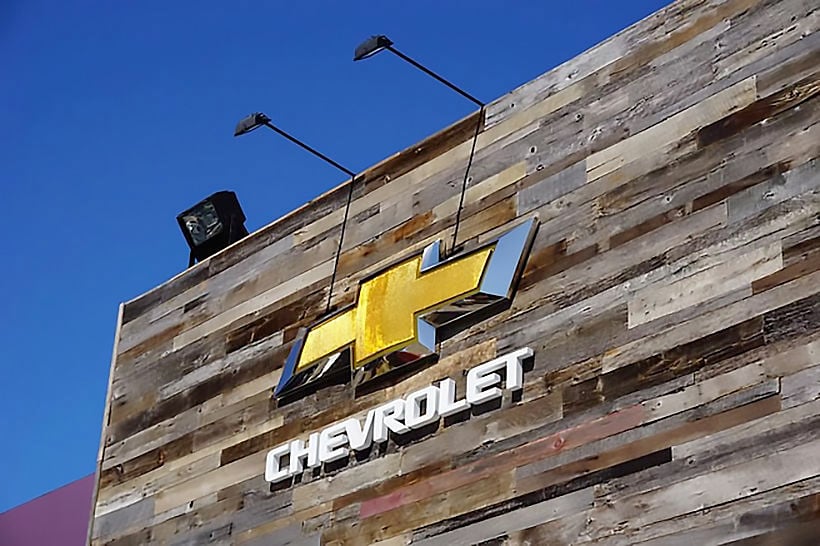 General Motors' decision to pull production of its Chevrolet line out of Thailand has prompted consumer advocacy groups to remind prospective buyers of risks. The Foundation for Consumers and the Office of the Independent Committee for Consumer Protection said yesterday that buyers "should be wary of uncertainty as General Motors will pull its operation out of the country" by the end of this year.
"Consumers risk being stranded with no after-sales services such as maintenance, spare parts supply and the quality guarantee of the product. They could face problems since the operator has announced the decision to end the production, distribution and all businesses in the country."
The warning followed GM Thailand's campaign that gives discounts of nearly 50% as the carmaker tries to clear 5,000 vehicles in its stock before the closure.
The two consumer groups called on GM Thailand to continue after-sales service for at least four years to show its responsibility for the products sold to consumers. GM has said the three year or 100,000-kilometre warranty will still apply on all models. GM Thailand posted a message on Facebook indicating its service centres will continue operating, but did not specify which dealers will continue offering service.
In addition to consumers, owners and used-car dealers who have the brand in stock are worried about their future. One Chevrolet pickup truck owner said he's begun worrying about the availability of spare parts and maintenance. "I think I will have to pay more for them," he said, though he added he would not sell his vehicle due to its quality.
A mechanic in the central Chai Nat province says Chevy owners should not overreact, as independent factories will produce spare partsafter GM's departure.
"It's the nature of the spare parts industry. Where there's demand, factories will produce parts to supply the market."
Used-car dealers are also fretting about their stock, fearing banks will unlikely lend to buyers when the manufacturer ceases operations.
Boonthanom Phisoot, the president of the used-car dealers' association in Chiang Mai, urged the government to help Chevrolet owners to boost confidence for buyers, saying secondhand car dealers could fall into debt if they have stocked Chevrolets. One dealer said he planned to sell Chevrolets at cost or offer credit to buyers.
SOURCE: Bangok Post
Keep in contact with The Thaiger by following our
Facebook page
.