The China Syndrome, south east Asia's tourism dilemma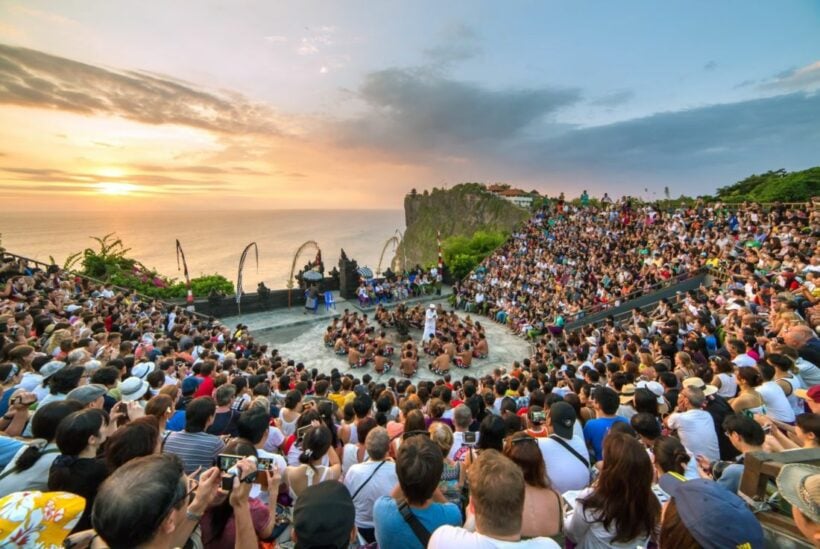 PHOTO: Lunar New Year celebrations in Bali – Jakarta Post
"When China sneezes, the rest of south east asia catches a cold."
From quiet markets in Malaysia, empty rooms in Hanoi's hotels and barren beaches in Bali, China's economic slowdown and weakening yuan are sending shockwaves felt across south east Asia's vacation belt. Thailand is just one of many countries currently affected by the Chinese staying at home as their currency abroad weakens.
The Chinese outbound travel boom stoking tourism across south east Asia is now in reverse gear. And the abrupt decline of Chinese packing their bags for a holiday is becoming a painful lesson for the countries that became overly dependent on Asia's top economy and its burgeoning middle class.
Rising incomes over the past decade fueled Chinese consumers and their hunger for travel, making them the world's largest outbound travel market with the total number of outbound trips more than doubling from 57 million trips in 2010 to 131 million trips in 2017.
Now, the slump is expected to continue into 2020 if the US-China trade war continues to weigh down the Chinese economy.
The surge of Chinese tourism has spurred accomodation providers and developers to meet the demand but there are still hundreds of new hotels in the pipeline and many half-built in south east Asia's hot tourist zones. Phuket currently has 51 new hotels either under construction or in the early stages of development adding more supply to the island's dwindling demand. There will be 18% more hotel rooms by 2024, according to consultancy C9 Hotelworks. International arrivals in Thailand this year so far have grown only 2%, data from Thai tourism ministry show with the Chinese demographic dropping quite steeply.
The Thai capital is also expecting a new Ritz Carlton by 2023 as part of a $3.9 billion development, while Hilton will manage two hotels due for 2022 opening.
"The supply was based on people's unrealistic expectations," said C9'S managing director Bill Barnett.
Mandarin-speaking tours, Chinese eateries and Chinese mobile payment services mushroomed from Da Nang to Yogyakarta, Yangon to Hua Hin. These travellers thronged to south east Asian holiday spots, lured by their proximity and familiar cuisines.
Following in the footsteps of the west 40 years before, the Chinese were now enjoying the exotic wonders of the Asia's south east and its many and varied cultures.
The decline is already showing up in some hotel operators' results. Thailand's Central Plaza Hotel reported a softening of its hotel business in the second quarter due to decreasing Chinese demand, Ronnachit Mahattanapruet, the company's senior vice president, said at an investor briefing last month. Occupancy in its Thai properties dropped 7% in the quarter, and the Bangkok-based operator has 2,040 rooms in the pipeline to add to its existing portfolio of 6,678 rooms.
In Singapore, casino operators Las Vegas Sands and Genting Singapore announced a $9 billion expansion of their resorts earlier this year after the country's skyline was beamed across cineplexes as the setting of the Hollywood hit "Crazy Rich Asians."
Marriott International has 140 hotels in the pipeline across the region, with plans to more than triple its portfolio by 2023 in the Philippines, whose white-sand beaches and turquoise waters are such a draw that the island of Boracay had to close last year for upgrades to its sewage system.
The boom dissipated in the first half of 2019 as China's economy slowed, its yuan weakened to historically low levels, and the ongoing US-China trade war weighed on consumer confidence. The decline is also affecting China's economy at home, as big-ticket purchases like cars and luxury goods slow.
SOURCES: Bloomberg | Thailand Tourist Authority of Thailand | c9Hotelworks
Keep in contact with The Thaiger by following our
Facebook page
.


Do you need help with your business? Are you searching for a new job? Or an employer looking to hire? Try JobCute today.

Looking to jettison some items before jetsetting away or chartering a yacht? Look no further than Thaiger Classifieds where you can find and post items, work, property and more for free. Be sure to check out YonderTours for things to do in Thailand and tours across the country.

Read more headlines, reports & breaking news in Thailand. Or catch up on your Thailand news.

Phuket social enterprise shop takes the first steps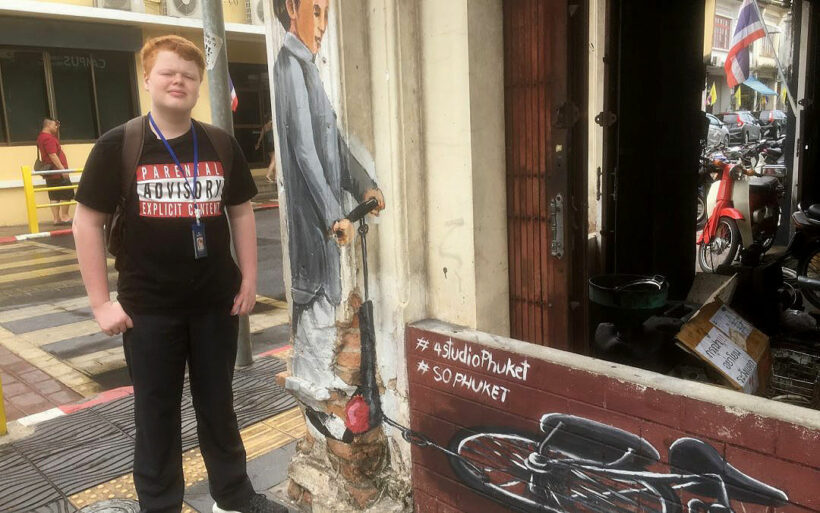 PHOTOS: stepswiththeera.com
A Bangkok-based social enterprise has made its debut in Phuket as it opened a new zero-waste shop, cafe and vocational training centre in Cherng Talay.
The shop is run by Steps With Theera and provides a range of plastic substitutes including bamboo straw sets, bamboo toothbrushes and SuperBee wax wraps, alongside a refill station with beauty products from HUG and cleaning products from Conscious Living and Pungungreen.
Steps with Theera runs vocational training centres for young people and adults with learning differences. Alongside the training centres, it runs businesses for trainees to get hands-on work experience.
"We're very excited to announce that Steps with Theera is expanding! We've now made our way down to Phuket. I'm Stacey, and I have been lucky enough to join the team and head up the Phuket branch. I am very excited to be a part of this great new adventure."
Max Simpson, one of the Steps founders, the shop will give trainees the chance to learn some key skills, stock taking and running workshops.
"Our mission is about providing opportunities for people with learning differences to demonstrate their capabilities, and how they can add value to all types of workplace. Zero-waste seemed the natural choice for us, since we take our environmental responsibilities very seriously and have pledged to go plastic-free in all our cafes by the end of October 2019."
The shop opened to the public back on September 9. The vocational centre is already running and taking on trainees, with the cafe due to open later this year.
"Our zero waste shop will be open from early September so please do come by. We are collecting secondhand furniture and workman's tools that need a second chance at life so that we can complete the set-up of the zero waste shop – donations are welcome!"
SOURCE: stepswiththeera.com | The Nation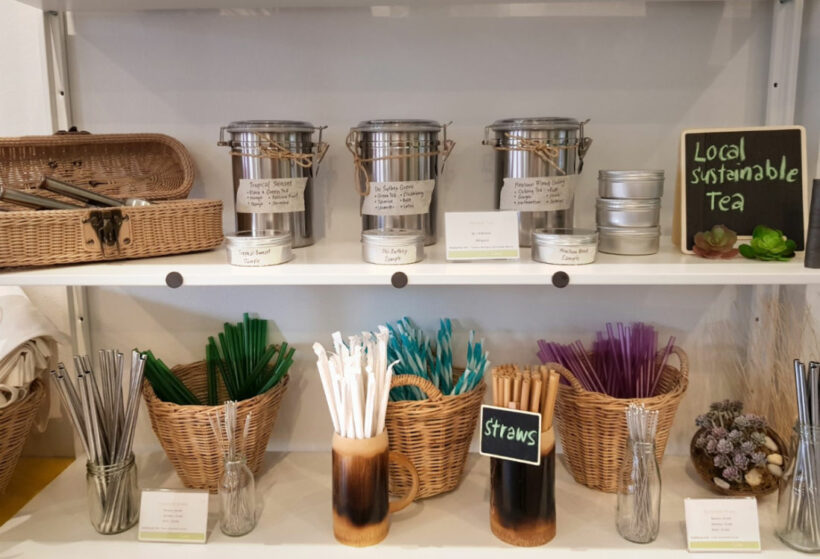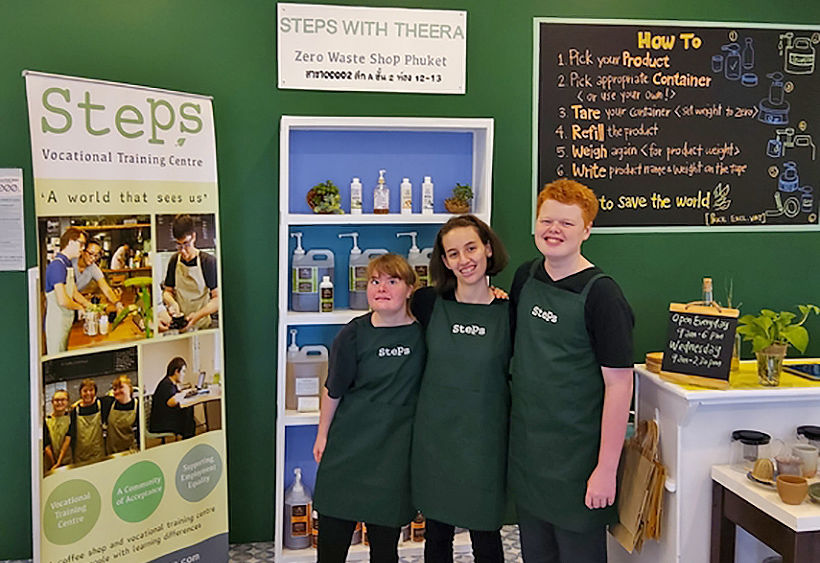 Keep in contact with The Thaiger by following our
Facebook page
.
No impact on PTT's imports from Saudi oil refinery attack: Thai minister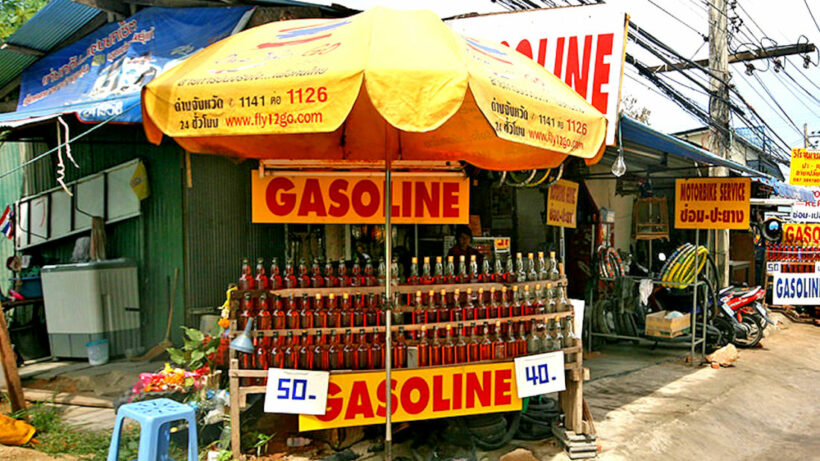 Thai energy minister Sontirat Sontijirawong claims that last Saturday's attacks on two major oil-processing facilities run by the Saudi-owned company Aramco will not affect oil imports of the Thai petro-chemical giant PTT group.
He added that he had learnt from Aramco and related parties that the situation there was under control and the damage was being assessed. The incident would not affect the oil depots, which supply crude oil to Thailand's oil and gas conglomerate PTT, according to the minister.
He says the ministry is keeping itself abreast of the situation and has already devised a "back-up plan". He assured that the country had sufficient supply for the short-term if the attack led to severe impact on Saudi Arabia's oil exports. He added that the country's oil reserves were enough for 30 to 45 days if there was a supply shortage.
The Nation reports that the drone attack reportedly cut Saudi Arabia's output by around 5.7 million barrels per day – approximately 5% of the total global oil production.
Anusorn Thammajai, director of Rangsit University's Institute of Economics, warned that if Saudi Arabia counterattacked, the situation could worsen and that would put pressure on global and Thailand's oil price.
The global oil price could jump by between US$5 – $10 per barrel next week. If the baht remains strong, this could assuage the impact from the pressure on local retail oil price to a certain degree.
SOURCE: The Nation
Keep in contact with The Thaiger by following our
Facebook page
.
Industry group calls for further cut in Thai policy interest rate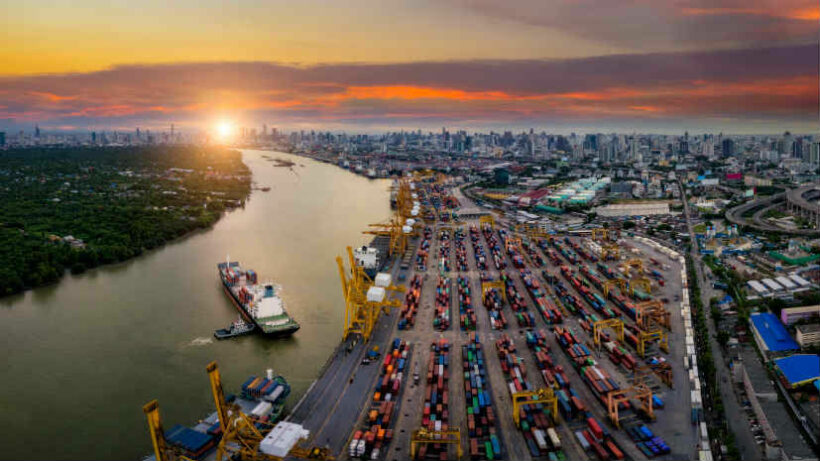 "Thai private sector, recently adjusted downward the export growth projection for this year to 2.9 – 3%."
The Federation of Thai Industries have their hopes set on the Monetary Policy Committee of the Bank of Thailand making another cut in the policy interest rate, currently set at 1.5%. With the US Fed looking to drop its interest rate this week, the FTI want the local cut to prevent the baht currency from strengthening further.
FTI vice president Kriangkrai Thiennukul says that the FTI is seriously concerned that the strengthening of the Thai currency, to one of the strongest in the region, will worsen the Thai economic slowdown in both the short and long term.
He says that the baht fluctuated between 30.40-30.50 baht/US$ last week and reached the highest level against the US$ in six years. The Thai currency has strengthened by 6% against the US greenback since the beginning of this year, making it stronger than other currencies in the region.
The strong Thai baht has made it a safe haven for foreign investors that can speculatively park their cash in the baht currency and in government bonds.
Mr. Kriangkrai said the FTI expects the Bank of Thailand to monitor the Thai baht closely, to prevent its strength affecting Thai exports, which are already being hurt by the US-China trade war, and the tourism sector.
The FTI, the Thai Bankers Association and the Thai Chamber of Commerce, the three main pillars of the Thai private sector, recently adjusted downward the export growth projection for this year to between  -1% and 1% and economic growth to 2.9-3%.
Additionally, Mr. Kriangkrai warned that there is a tendency for the projected export and economic growth rates to be further lowered.
He suggested that the government should speed up the concluding of FTA (Free Trade Area) agreements with Thailand's trading partners, especially the European Union, to open up markets for Thai exports.
SOURCE: Thai PBS World
Keep in contact with The Thaiger by following our
Facebook page
.