The China Syndrome, south east Asia's tourism dilemma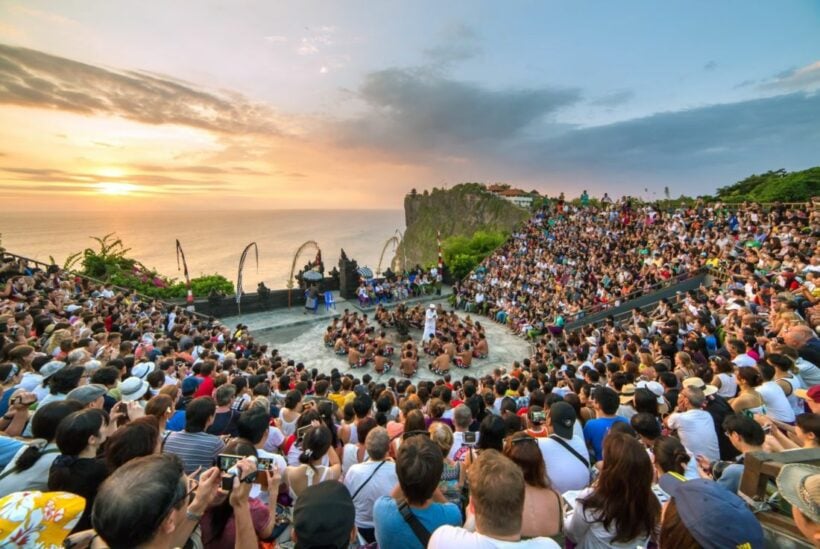 PHOTO: Lunar New Year celebrations in Bali – Jakarta Post
"When China sneezes, the rest of south east asia catches a cold."
From quiet markets in Malaysia, empty rooms in Hanoi's hotels and barren beaches in Bali, China's economic slowdown and weakening yuan are sending shockwaves felt across south east Asia's vacation belt. Thailand is just one of many countries currently affected by the Chinese staying at home as their currency abroad weakens.
The Chinese outbound travel boom stoking tourism across south east Asia is now in reverse gear. And the abrupt decline of Chinese packing their bags for a holiday is becoming a painful lesson for the countries that became overly dependent on Asia's top economy and its burgeoning middle class.
Rising incomes over the past decade fueled Chinese consumers and their hunger for travel, making them the world's largest outbound travel market with the total number of outbound trips more than doubling from 57 million trips in 2010 to 131 million trips in 2017.
Now, the slump is expected to continue into 2020 if the US-China trade war continues to weigh down the Chinese economy.
The surge of Chinese tourism has spurred accomodation providers and developers to meet the demand but there are still hundreds of new hotels in the pipeline and many half-built in south east Asia's hot tourist zones. Phuket currently has 51 new hotels either under construction or in the early stages of development adding more supply to the island's dwindling demand. There will be 18% more hotel rooms by 2024, according to consultancy C9 Hotelworks. International arrivals in Thailand this year so far have grown only 2%, data from Thai tourism ministry show with the Chinese demographic dropping quite steeply.
The Thai capital is also expecting a new Ritz Carlton by 2023 as part of a $3.9 billion development, while Hilton will manage two hotels due for 2022 opening.
"The supply was based on people's unrealistic expectations," said C9'S managing director Bill Barnett.
Mandarin-speaking tours, Chinese eateries and Chinese mobile payment services mushroomed from Da Nang to Yogyakarta, Yangon to Hua Hin. These travellers thronged to south east Asian holiday spots, lured by their proximity and familiar cuisines.
Following in the footsteps of the west 40 years before, the Chinese were now enjoying the exotic wonders of the Asia's south east and its many and varied cultures.
The decline is already showing up in some hotel operators' results. Thailand's Central Plaza Hotel reported a softening of its hotel business in the second quarter due to decreasing Chinese demand, Ronnachit Mahattanapruet, the company's senior vice president, said at an investor briefing last month. Occupancy in its Thai properties dropped 7% in the quarter, and the Bangkok-based operator has 2,040 rooms in the pipeline to add to its existing portfolio of 6,678 rooms.
In Singapore, casino operators Las Vegas Sands and Genting Singapore announced a $9 billion expansion of their resorts earlier this year after the country's skyline was beamed across cineplexes as the setting of the Hollywood hit "Crazy Rich Asians."
Marriott International has 140 hotels in the pipeline across the region, with plans to more than triple its portfolio by 2023 in the Philippines, whose white-sand beaches and turquoise waters are such a draw that the island of Boracay had to close last year for upgrades to its sewage system.
The boom dissipated in the first half of 2019 as China's economy slowed, its yuan weakened to historically low levels, and the ongoing US-China trade war weighed on consumer confidence. The decline is also affecting China's economy at home, as big-ticket purchases like cars and luxury goods slow.
SOURCES: Bloomberg | Thailand Tourist Authority of Thailand | c9Hotelworks
Keep in contact with The Thaiger by following our
Facebook page
.
AOT considering joint venture with Thai Airways to keep services running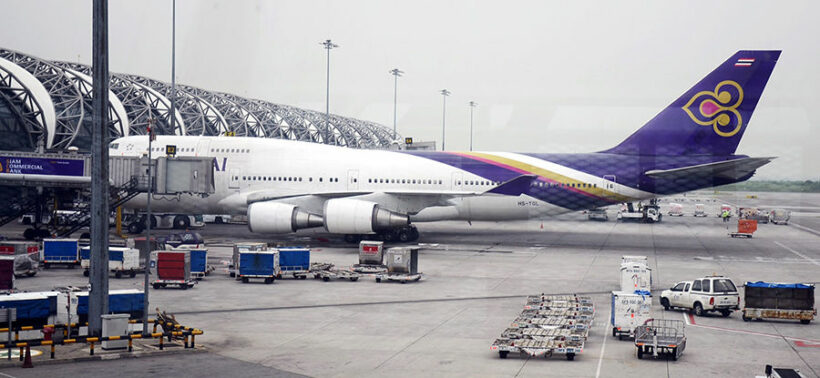 The company that runs 6 of Thailand's airports says it wants to work with Thai Airways to ensure airport services can continue while the national carrier goes through a "rehabilitation" process and struggles with the loss of business caused by the Covid-19 crisis. Airports of Thailand president Nitinai Sirismatthakarn says the AOT board is in talks about a joint venture with the troubled airline to protect operations such as cargo, maintenance, repairs, and ground services at Bangkok's Suvarnabhumi Airport.
"The running of these three units cannot be disrupted, because that would affect the operations of Suvarnabhumi Airport."
All Thai Airways flights have been grounded since June, with the ailing national carrier embarking on a rehabilitation process. Nitinai says once that process is complete, AOT is willing to let Thai Airways buy back its shares in airport services. A court hearing on August 17 will determine if the airline's rehabilitation plan can go ahead without opposition. At that point, both parties can enter joint venture talks.
Nation Thailand reports that Thai Airways owes AOT around 3 billion baht. It's understood 2 billion of that is owed to technicians at Bangkok's Don Mueang airport and has been an ongoing source of disagreement between both companies. Nitinai says his priority right now is not the recovery of this debt, but rather ensuring airport services can continue to run smoothly.
One suggestion included in the national airlines' rehabilitation plan is to separate business units such as mechanics, catering, products and mailing, to invite private investments for each group.
SOURCE: Nation Thailand
Keep in contact with The Thaiger by following our
Facebook page
.
UK's Kew Green Hotels launches 7 properties in Bangkok

Despite a quickly changing business environment for the world hospitality industry, some companies are accelerating expansion plans in anticipation of the eventual recovery.
Kew Green Hotels, one of the UK's leading hotel management companies with over 55 hotels in its portfolio, has now announced plans to expand into the south east Asian market through a joint venture with Siamese Asset. The new entity, Siamese and Kew Green Management Company Thailand, are launching 7 properties in Bangkok, 4 under the Wyndham Hotels & Resorts brand. Alongside the launch of these 7 properties, Kew Green Hotels will also be launching a Commercial Hub for south east Asia to support the region, based in Bangkok.
Siamese and Kew Green Management Company Thailand will launch 4 hotel and branded residences in the heart of Bangkok next year…
The Wyndham Queen Convention Centre, Wyndham Garden Sukhumvit 42, Ramada Plaza by Wyndham Sukhumvit 48 and Ramada by Wyndham Sukhumvit 87, with an additional three properties in the pipeline. Guests staying at each of the Wyndham Hotels & Resorts will have access to Wyndham Rewards, the global hotel loyalty rewards program.
Kew Green Hotels set themselves apart by "combining years of experience with innovative ideas to deliver outstanding hotel services and by delivering exceptional returns for hotel owners. Combining market-leading technology with expert talent, the Commercial Hub will integrate proactive and reactive sales, marketing, analytics and revenue management, to support their increasing hotel portfolio in the region, providing a consolidated approach to deliver growth".
Chris Dexter, CEO of Kew Green Hotels, says they look forward to delivering "world-renowned Thai hospitality in these seven properties, supported by our state-of-the-art commercial hub".
"As a growing company, this milestone reflects Kew Green Hotels' broadening expertise in the international hotel market and reputation for operational excellence, strong commercial awareness and industry leading profit delivery."
The Wyndham Queen Convention Centre Hotel & Residences, with 120 rooms and suites, is conveniently located just 50m from Queen Sirikit National Convention Centre MRT station, yet close to the greenery of Benjakitti and Lumpini parks. The hotel and residences offer panoramic views of the city, the bustling Port of Bangkok and outstanding surroundings. Amenities include rooftop gardens, a sky lounge, infinity pool, restaurant, executive lounge and an expansive fitness room, all with spectacular panoramic cityscape views. The hotel is just five minutes from contemporary shopping centres within the vibrant Central Business District of Bangkok.
Wyndham Garden Sukhumvit 42 sits in the heart of Ekkamai, known for its lively collection of popular cafés, bars and restaurants and just 300m from Ekkamai BTS station and five minutes from the Ramindra-Art-Narong Expressway. The hotel offers 120 rooms with city views, a roof-top garden, a restaurant, a Kafeology coffee bar on the terrace, swimming pool, spa and gym.
Ramada Plaza by Wyndham Sukhumvit 48 offers 100 rooms together with a sky bar, restaurant, bar lounge and spa with far reaching views across the city plus a swimming pool and gardens. The hotel is less than 10 minutes' walk from Phra Khanong BTS station with easy connectivity to world-class shopping, dining and nightlife.
Ramada by Wyndham Sukhumvit 87 is located between BTS Bang Chak and BTS Onnut at 430m and 550m respectively, with convenient access to shopping malls and entertainment in the Ekkamai area. With 85 rooms, the hotel offers a dedicated yoga room and roof-top gardens, a swimming pool, garden and Kafeology coffee bar.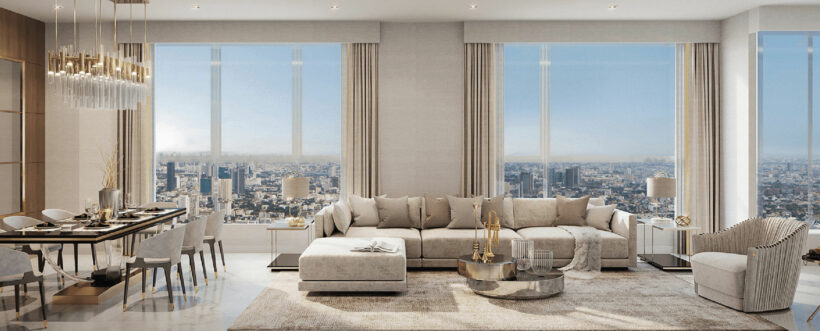 Keep in contact with The Thaiger by following our
Facebook page
.
Thailand producing over 4 million face masks a day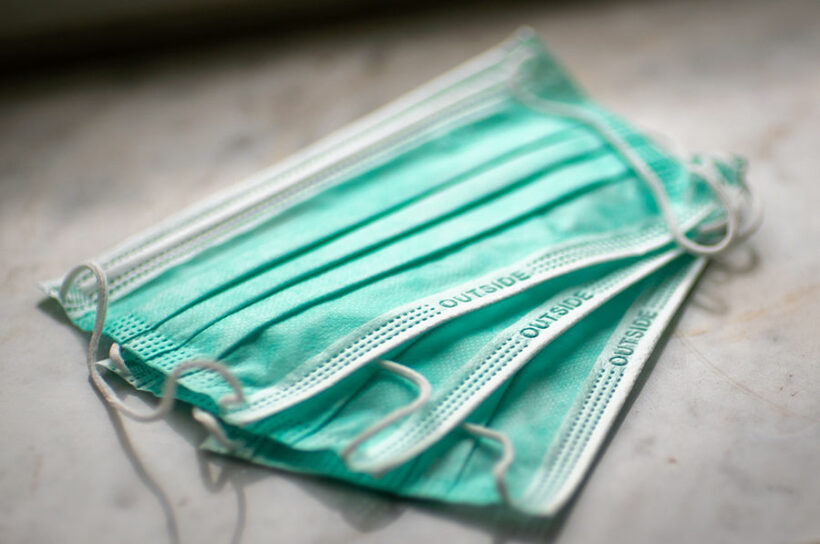 An increase in production facilities means Thailand is now producing 4.2 million face masks a day, leading to a growing surplus. A report in Nation Thailand says Internal Trade Director Vichai Pochanakit says producers in China are once again exporting the raw materials needed for mask production.
The Thai government is now looking at ways to manage a daily surplus of more than 1 million face masks. It currently purchases 3 million masks a day from 16 factories. Of these, the Public Health Ministry takes 1.8 million and is now understood to have amassed more than a month's supply. The Interior Ministry gets 1.2 million masks a day, with officials now in talks to distribute extra masks to organisations that may need them, such as airlines.
Officials have also decided to extend Thailand's ban on the export of masks until at least February 2021. An exception is being made for certain categories of masks, including those produced under Board of Investment tax incentives specifically for the export market, those that filter out chemical particles, and masks exported to embassies in foreign countries.
SOURCE: Nation Thailand
Keep in contact with The Thaiger by following our
Facebook page
.