Thailand's Koh Chang by numbers, another island on the rise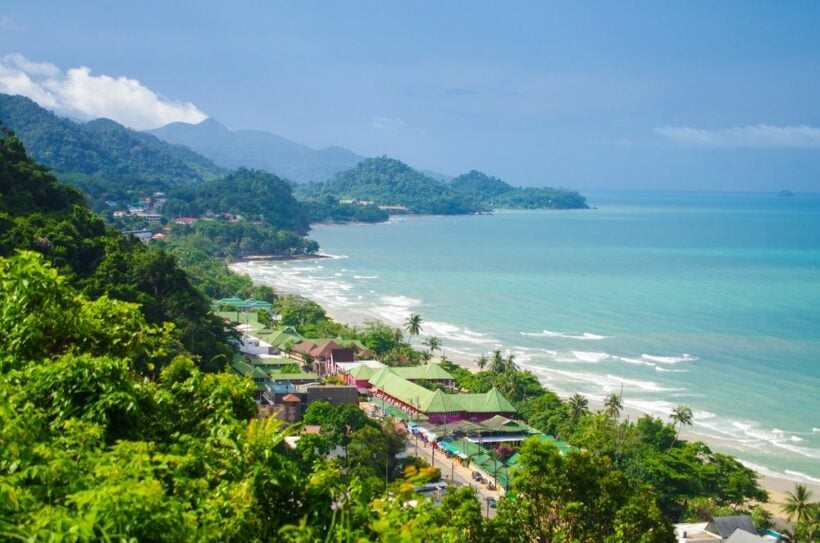 by Bill Barnett of c9hotelworks.com
Despite being one of the country's biggest islands in the Gulf of Thailand, Koh Chang has remained somewhat off the mass tourism development footprint. C9 Hotelworks has taken a look into what makes the island tick in their newly released Koh Chang Tourism Market Review.
Koh Chang is off the coast of Trat in far south east Thailand, near the Cambodian border (below).
Last year the island's hotel market hosted 1.2 million guest arrivals at its 272 tourism establishments that feature a total supply of 7,617 keys. Market-wide hotel occupancy teeters between the mid to high 60's, though the off season sees numbers often drop by half. In a nutshell it's a very wide swing between high and low season.
Domestic visitors continue to drive the market, much like Hua Hin, and over the past decade the segment has accounted for between 59% to 71% share. For overseas visitors, Mainland China has been the fastest growing over the past few years, with other top 5 international markets being Germany, Russia, Sweden and the UK. Similar to Koh Lanta in Southern Thailand the winter 'snowbird' effect is a major market force.
Perhaps the biggest barrier to entry for new larger hotels remains the lack of direct airlift and dependence on the privately operated Trat airport. Owned by Bangkok Airways, similar to Koh Samui, the region's booming LCC (low-cost carriers) do not fly to the destination and most visitors come overland from Bangkok and then by ferry.
From our recent visits to the island, there is a clear uptick in new development for larger hotels and the reality is the brands will start to appear in the pipeline in the very near future. Koh Chang is no unlike Koh Tao and Koh Pha-ngan in that they are largely tropical outposts that are likely to be caught up in a broader wave of development for the simple fact they offer sun, sand, sea and sunshine.
Download the Koh Chang Tourism Market Review click HERE.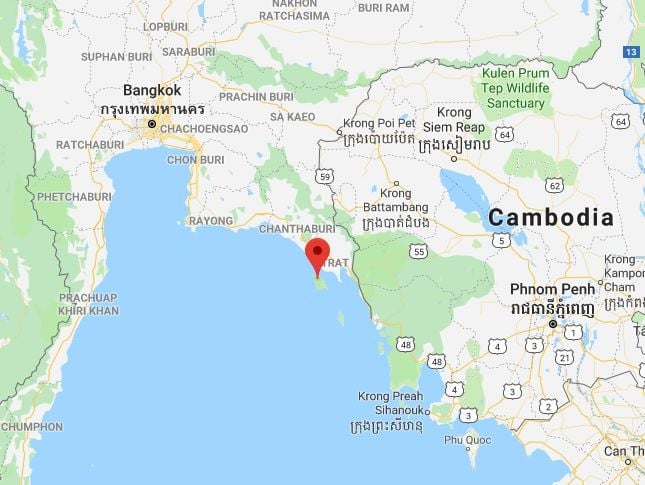 Keep in contact with Thaiger by following our Facebook page.
Never miss out on future posts by following Thaiger.
Covid UPDATE: Daily infection number drops slightly on Tuesday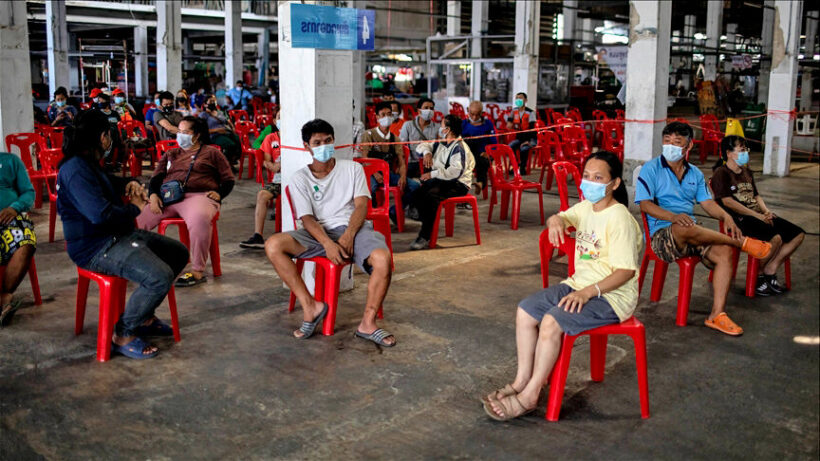 965 people have been detected as infected with Covid-19 in the past 24 hours. The daily total is the first drop in daily numbers for 13 days. 28,288 people have fully recovered. The total deaths remains at 97 people since the start of the pandemic in Thailand. 6,190 people remain under hospital care or are being monitored.
654 of today's cases are local community infections.
Out of today's infections, the CCSA announced that most were in the northern city of Chiang Mai (251) which has been hit particularly hard, followed by Bangkok (194), Chonburi (97), Prachuap Khiri Khan (73), Nakhon Ratchasima (67), Samut Prakan (49), Samut Sakhon (34), Rayong (25) and Pathum Thani (21). 8 new infections were officially reported in Phuket by the CCSA.
Regarding vaccinations, 578,532 people have now been vaccinated. Yesterday, 6,424 people received their first injection, 2,056 received their second Covid vaccine.
There's now a total of 34,575 people who have now been infected with the coronavirus in Thailand.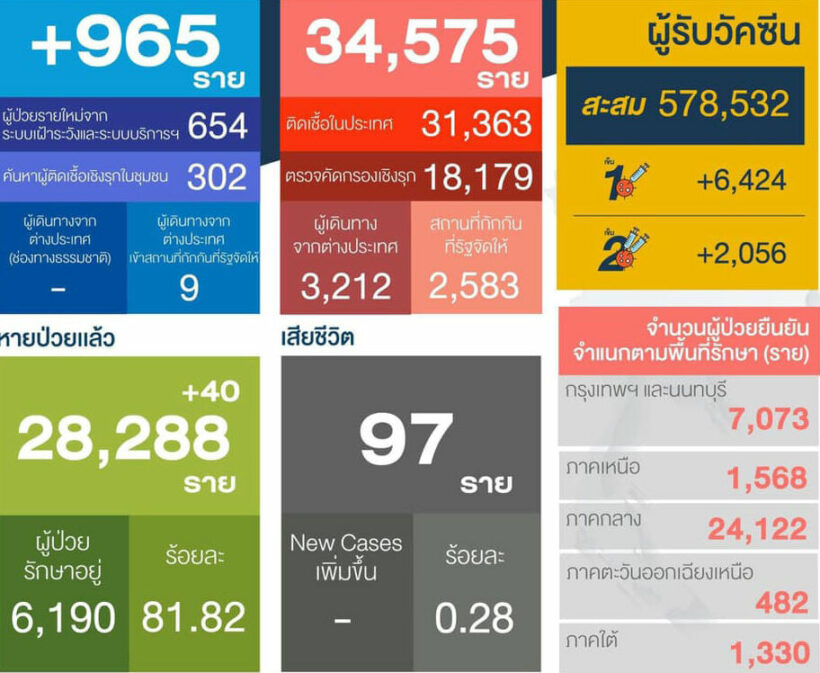 Keep in contact with Thaiger by following our Facebook page.
Never miss out on future posts by following Thaiger.
Burmese students to hold Bangkok cultural event to support Civil Disobedience Movement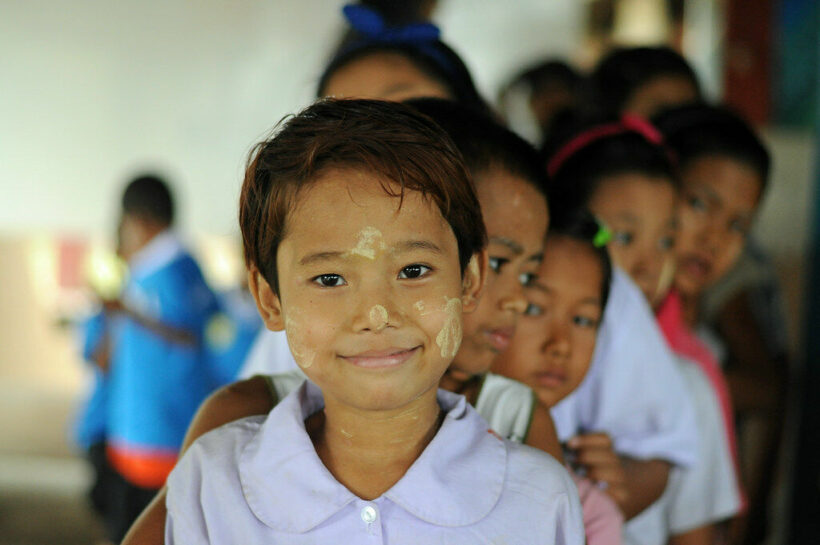 Burmese students in Thailand are holding an art and culture concert to raise awareness and funds for the Civil Disobedience Movement. The concert, called "Myanmar Spring," will be held on April 24 at the Bangkok Art and Culture Centre. The event will help fund the movement, which has staged protests over the February 1 coup in Myanmar by the military. It will honour the families of internally displaced individuals and of those who have lost their lives in the conflicts.
Last Friday, the Myanmar military allegedly killed 82 civilians, according to the Assistance Association for Political Prisoners, an advocacy group. The military then told the families of those killed that they would have to pay US$85 to recover their loved ones' bodies, according to Bago University Students' Union's Facebook page as well as Radio Free Asia's Burmese service.
Eyewitnesses in Bago say the Burmese military used grenades, RPGs, and assault rifles to quell anti-coup protestors, forcing many villagers and activists to flee and go into hiding. Military security forces are going through the neighbourhoods now and have cut off internet access. Since the February 1 coup, the military has been systematically cracking down against peaceful protesters, detaining 3,000 civilians and killing over 700 more.
NGO Human Rights Watch had published a call for the EU to take action and implement strict sanctions on the Burmese military on Thursday. And yesterday the US Embassy in Myanmar joined the call, posting on Twitter, urging peace.
The art and cultural event will also be held virtually on the same day. Anyone wishing to support the event outside of attending can buy t-shirts at the food festival being held on April 13. The orchestral music concert will be performed by a group of student volunteers and others. There will also be a poetry recital and other heartfelt performances, which the artists say will reflect the struggles for democracy in Myanmar.
Information on tickets and performances for "Myanmar Spring" is on their Facebook page HERE.
SOURCE: Thai PBS World
Keep in contact with Thaiger by following our Facebook page.
Never miss out on future posts by following Thaiger.
Off to a field hospital? Here's what to pack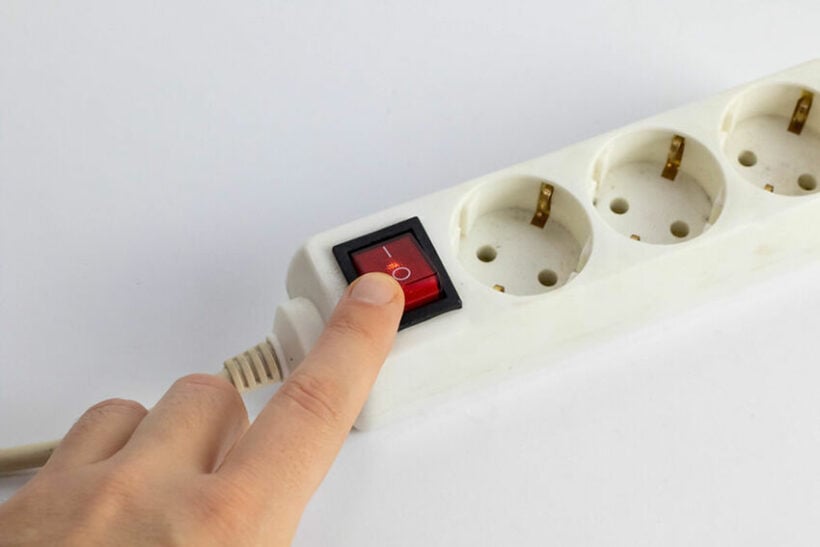 A Thai netizen has posted a useful list of "must pack" items for anyone being admitted to a field hospital for Covid-19 treatment. As concerns rise that the rapid rise in infections may lead to a shortage of hospital beds, officials are planning a number of field hospitals, some of which have already opened. A total of 10 field hospitals are planned for Bangkok, while a field hospital in Phuket, closed after discharging its last patient in May 2020, is now set to re-open.
With all that in mind, Nation Thailand reports that Facebook user Ratchasee Jitasa recommends 12 items patients should stick in their bag if being admitted to a field hospital. To be fair, most of these items would come in pretty useful in a regular hospital too:
1. Power strip
2. Personal items, such as toothbrush, toothpaste, shampoo, soap, towel, and hairdryer
3. Power bank
4. Wet wipes
5. Items to help relieve loneliness (??)
6. Pillow, blanket, and mattress
7. Eye mask
8. Food supplements, such as Vitamin C
9. Thermos bottle
10. Snacks
11. A set of clothes for when you're discharged
12. A 14-day supply of underwear
Ratchasee also has some words of comfort for those worried about the whole field hospital "experience".
"Staying at the field hospital is not as scary as everyone thinks, but some facilities may not meet the people's demands."
Thailand has a policy of mandatory hospitalisation for anyone who tests positive for Covid-19, even if asymptomatic or with only mild symptoms. Officials say they have no plans to change this, despite concerns about hospital bed shortages, insisting the policy enables them to control the spread of the virus more effectively than relying on people to self-isolate.
SOURCE: Nation Thailand
Keep in contact with Thaiger by following our Facebook page.
Never miss out on future posts by following Thaiger.