Thai government announces hotel license amnesty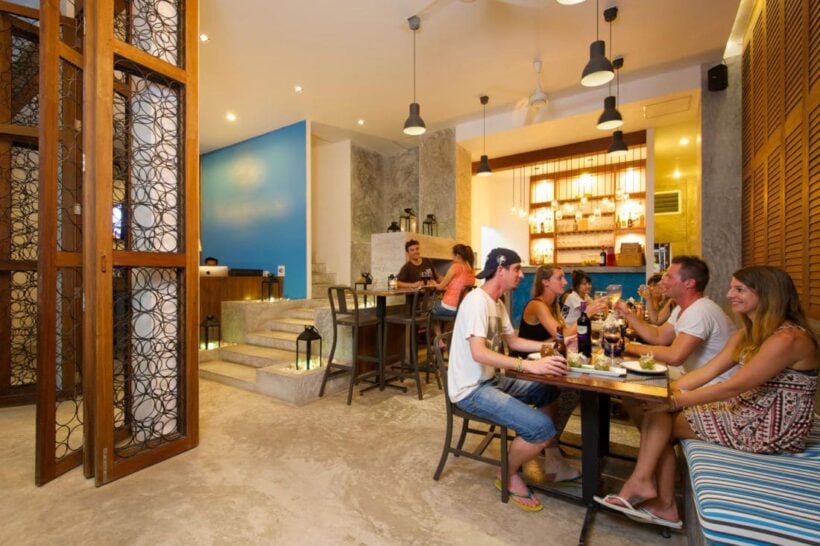 by Bill Barnett, c9hotelworks.com
In a significant move by Thailand's government, a hotel licensing amnesty program has been announced on a nationwide basis. Clearly pressure by hotel owners amidst an large-scale influx of non-licensed accommodation has spurred the action.
Leading international legal advisors Baker McKenzie Thailand have issued an information alert on the program which we are publishing in full, as follows:
"Thailand's National Council for Peace and Order (NCPO) issued Order No. 6/2562 on 12 June 2019, to temporarily suspend the enforcement of town planning and local building control regulations on certain buildings that are used for hotel business operations. The order also grants amnesty to hotel operators who have not been in compliance with these regulations and hotel laws in the past.
Temporary suspension
The suspension is effective from 12 June 2019 to 18 August 2021. It places a hold on the enforcement of town planning regulations and local building control regulations (e.g. those prescribed by municipalities and sub-district administrative organizations) on buildings that were built before 19 August 2016, and are being operated as hotels without meeting/function rooms.
Amnesty
Certain types of hotel operators can be released from criminal liability that would otherwise have resulted from non-compliance with the town planning, building control, and hotel laws. To avail this, building owners who have been operating their property as a hotel prior to 12 June 2019 need to notify the local authority of any of the following non-compliant practices: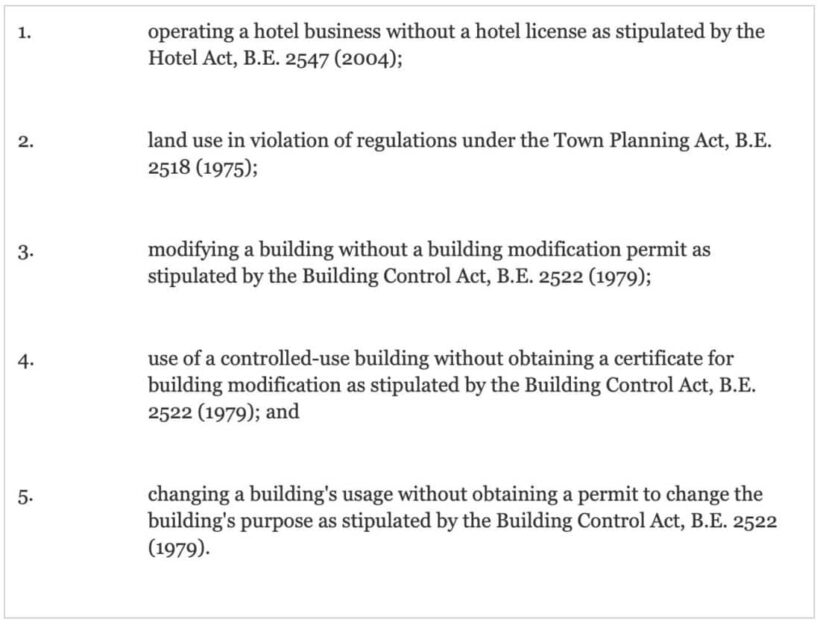 Once the local authority has been notified, owners will be given the opportunity to take the necessary measures to improve the current conditions of the buildings to meet the requirements set by the NCPO order. This includes measures such as improving the building's fire safety system.
The notification and the building improvement of fire safety systems must be completed within 90 days from the date of the NCPO order (i.e. by 9 September 2019). Hotel operators, who notify the local authority of their non-compliant practices and complete their building improvements of their fire safety system within such 90-day period, will be exempted from complying with the town planning regulations and from the criminal liabilities for their past non-compliance.
The Minister of Interior has yet to prescribe detailed criteria, procedures, and conditions on this matter. Hotel operators are urged to closely monitor relevant regulations as it paves way for hotel operators to ensure compliance with the town planning regulations, without being subject to penalties, and enjoy continued business operations. However, as the time for seeking this amnesty is limited to only 90 days, hotel operators should take necessary steps and actions to improve its fire safety measures as soon as possible."
The recent action by the government has been broadly welcomed in Thailand's hospitality sector and deemed so be a much needed initiative.
To read the official Baker McKenzie Alert click HERE. For hotel  developers and owners seeking advice in this manner, we strongly suggest obtaining professional legal advice.
Airbnb welcomes new Thai Tourism Minister support of 'short term' accommodation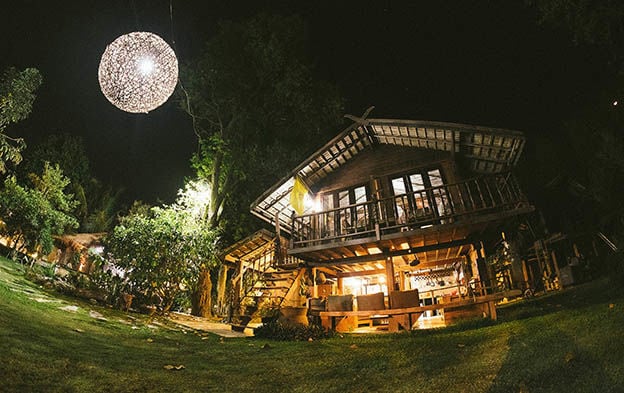 Airbnb welcomes the new Tourism and Sports Minister Pipat Ratchakitprakan's and his commitment to grow tourism and support short-term accommodation in Thailand.
Speaking to local media on his first day in office, Minister Ratchakitprakan identified short-term accommodation reform and growing tourism in secondary cities as a priority area for the Tourism and Sports Ministry.
Airbnb's Head of Public Policy for Southeast Asia Mich Goh said that he looks forward to working closely with the new Government and Minister Ratchakitprakan.
"We particularly welcome the Minister's commitment to prioritising short-term accommodation reform in Thailand. It is recognition that more travellers from Thailand and abroad are choosing to stay in short-term accommodation such as Airbnb listings, and that the rules need to keep pace.
"Clear and innovative rules for short-term accommodation would create more opportunities for Thai hospitality entrepreneurs and help generate more income for local communities, especially those in secondary provinces. Airbnb stands ready to work with the Government in the coming months on developing clear, innovative rules for short-term accommodation in Thailand."
Airbnb has already partnered with the Thailand Ministry of Interior's Department of Local Administration to train local provincial officials on hospitality, hosting and compliance standards. Airbnb has also partnered with the Government Savings Bank, Thailand's state-owned bank, to help promote and empower Thai hospitality entrepreneurs through flexible-interest rate loans and training programs.
According to data released in June this year, Airbnb's host and guest community generated over 33.8 billion baht in estimated direct economic impact in Thailand in 2018. The data also found that 80% of local Airbnb hosts say they recommend restaurants and cafes to guests, and on average Airbnb guests in Thailand say 46% of their spending occurs in the neighbourhood where they stay.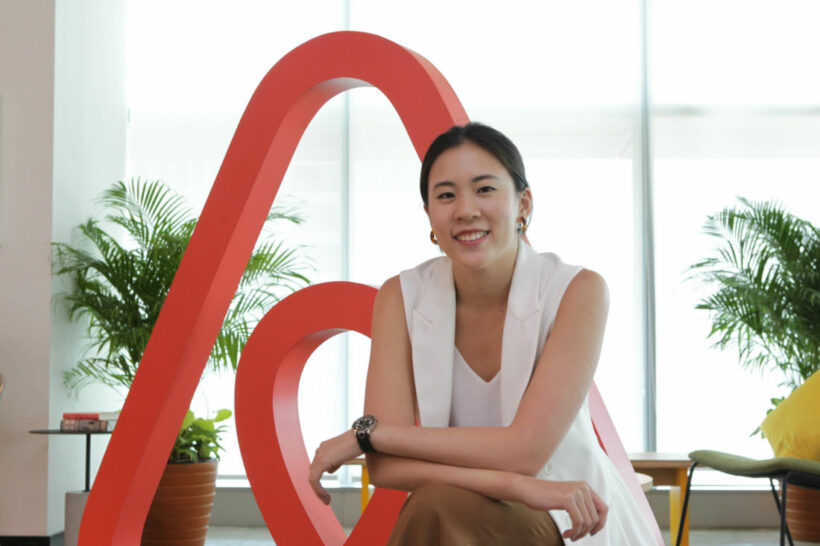 Airbnb's Head of Public Policy for Southeast Asia Mich Goh
TMB – strong baht hits foreign investment funds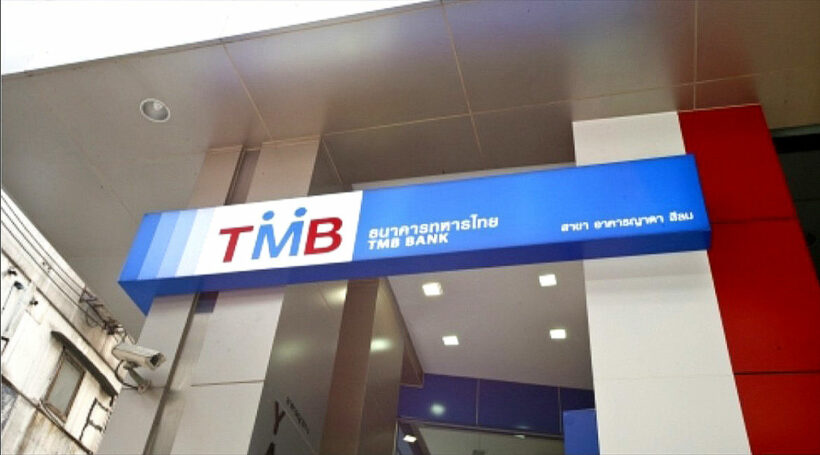 TMB Bank are reporting that the strong baht has cut the value of the foreign investment fund under fund management, falling by 27 billion baht from 1.2 trillion baht at the start of the year.
TMB said the drop reduced the fund's return by 0.47%. The least impacted funds are those covering oil investment, gold, and property funds, at 0.53%, followed by a balanced fund.
Naris Sathaphondecha, the senior director of the TMB economic analysis centre, said that the baht's appreciation not only affected the export market and tourism businesses but investors' portfolios – especially the FIF. The currency has risen 5.8% this year.
The 1.2 trillion baht earlier valuation for the existing FIF funds comprised 836 billion baht in fixed income, 243 billion baht in equities, and 30 billion baht in commodity and property funds.
"The baht's appreciation widely affects every sector related to business. When investing in US dollars, inventors find returns have less value in baht. The strong baht affects the returns on funds as investors are concerned about the exchange rate. The investment markets have gone down, especially the stock market. Investors will soon know that they are losing profits because of exchange rate. " he said.
Read the rest of the story at The Nation
Government unveils 12 policies – BKK street food return and a higher minimum wage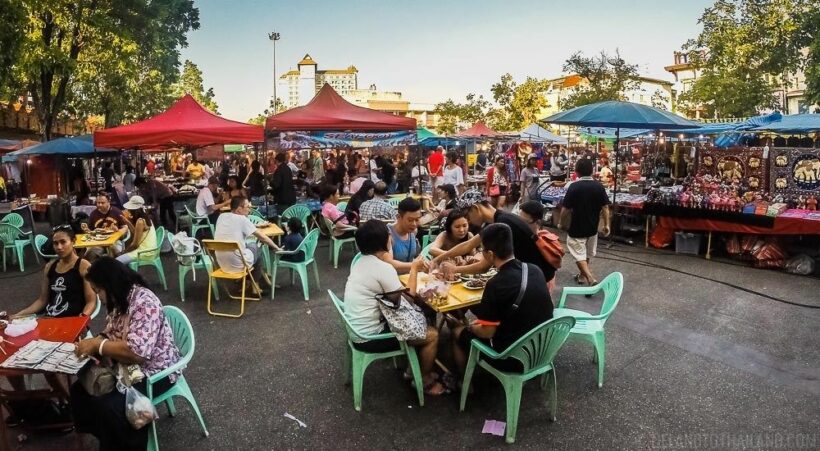 One of the new parliament's first debates, when it sits on July 25 and 26, is over a formal policy listing 12 living standard priorities. The list laid out in a briefing paper lists surprisingly progressive policies for the new coalition.
The government says it wants to reduce obstacles blocking people from earning a decent living and would utilise digital technology to help manage public transportation.
It also promised to review existing regulations that curb Bangkok's street vendors so that the city could retain its global reputation for exciting street food while at the same time ensuring cleanliness and orderliness.
This is a major reversal of the previous military government, which resulted in several popular street-food spots in Bangkok being cleared of vendors. Critics says the move – to clear the walkways in favour of pedestrians – hurt local vendors and would cost the Thai economy several billion baht a year, as well as ruining Bangkok's reputation as a top destination for street food.
The government has also vowed to address high household debt in Thailand which is slowing domestic consumption even as the global economy struggles to recover.
The policy paper says it will also review the taxation system, but offered no further signal about an election campaign promise to lower personal income tax.  Poor farmers are promised access to land and low-income people access to mortgage loans so they can buy houses.
It promises to increase the minimum wage, but stops short of committing to a hike beyond 400 baht as promised during the campaign by the Phalang Pracharat Party, which leads the coalition government.
State welfare coverage will be expanded to include support for pregnant mothers, infants and young students whose families are struggling financially. Service quality will become more standardised among the universal public health scheme, social security for workers and healthcare for state officials.
In terms of education reform, the government promises to prepare citizens for the 21st century by promoting science and technology studies, such as introducing computer-coding courses in primary schools.
Finally, the paper promises to initiate public hearings on constitutional changes, given that the current charter, written by the military, has been called undemocratic and discouraging of amendments that would enshrine basic freedoms.
SOURCE: The Nation