Thai car manufacturers upbeat about sales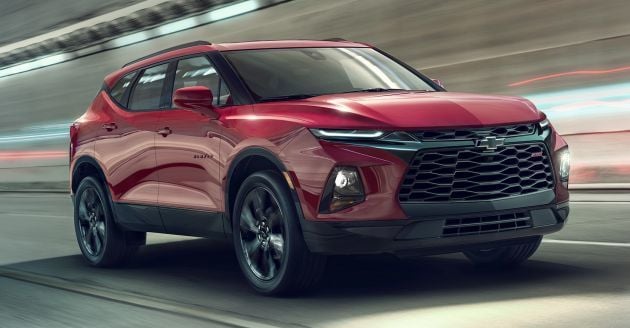 PHOTO: Chevrolet's proposed SUV 'Blazer' to replace the Captiva
Car sales for the first five months of this year stood at 437,722 equating to a year-on-year rise of just over 9%. Sales for May alone were 88,097 units, up 3.7%. But May's growth slowed from the double-digit rise that the sector experienced between January and April, 2019.
• By brand sales in May, Toyota was up 10.2% to 29,337 units. Isuzu was up 9.2% to 15,651 units and Honda was up 7.7% to 11,224 units. Mitsubishi sales were up 6.2% to 7,308 units, and Nissan sales were down 1.0% to 5,385 units.
• By body type, passenger cars were up 1.3% year on year to 33,580 units. Commercial vehicle sales were up 5.2% to 54,517 units. Pickup sales included in the commercial vehicle sales were up 8.9% to 44,102 units.
The VP of Tri Petch Isuzu Sales, Takeshi Kazahara, is quoted in the Bangkok Post saying the slow growth last month is in line with Thailand's general economic outlook, which is suffering from the US-China trade war.
"This external factor could pressure the economy with unstable sentiment. A windfall factor is new investment flow from Chinese investors, who are shifting to invest in Thailand as they flee from the trade war. The rise of private investment could contribute to Thailand's GDP and offset the trade war's effect," he told the Bangkok Post.
Spokespersons from Mitsubishi and Suzuki also were bullish about the state of the Thai car sales, Mitsubishi saying they remain confident after a strong first quarter this year, and Suzuki calling for the Bank of Thailand to control financial measures for people borrowing to purchase cars.
More worrisome is the drop in exports which are directly linked to the strength of the Thai baht.

SOURCE: FTI (Federation of Thai Industries), Toyota Motor Thailand (TMT)


Do you need help with your business? Are you searching for a new job? Or an employer looking to hire? Try JobCute today.

Read more headlines, reports & breaking news in Thailand. Or catch up on your Thailand news.

TMB – strong baht hits foreign investment funds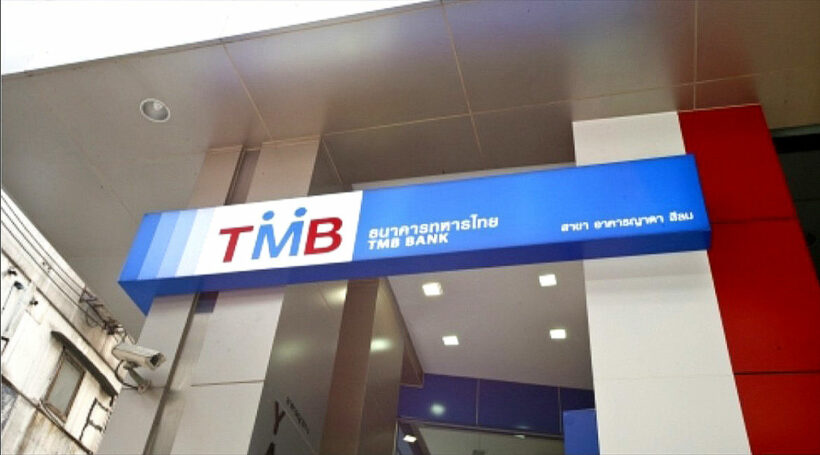 TMB Bank are reporting that the strong baht has cut the value of the foreign investment fund under fund management, falling by 27 billion baht from 1.2 trillion baht at the start of the year.
TMB said the drop reduced the fund's return by 0.47%. The least impacted funds are those covering oil investment, gold, and property funds, at 0.53%, followed by a balanced fund.
Naris Sathaphondecha, the senior director of the TMB economic analysis centre, said that the baht's appreciation not only affected the export market and tourism businesses but investors' portfolios – especially the FIF. The currency has risen 5.8% this year.
The 1.2 trillion baht earlier valuation for the existing FIF funds comprised 836 billion baht in fixed income, 243 billion baht in equities, and 30 billion baht in commodity and property funds.
"The baht's appreciation widely affects every sector related to business. When investing in US dollars, inventors find returns have less value in baht. The strong baht affects the returns on funds as investors are concerned about the exchange rate. The investment markets have gone down, especially the stock market. Investors will soon know that they are losing profits because of exchange rate. " he said.
Read the rest of the story at The Nation
X2 Vibe brand adds third hotel in Phuket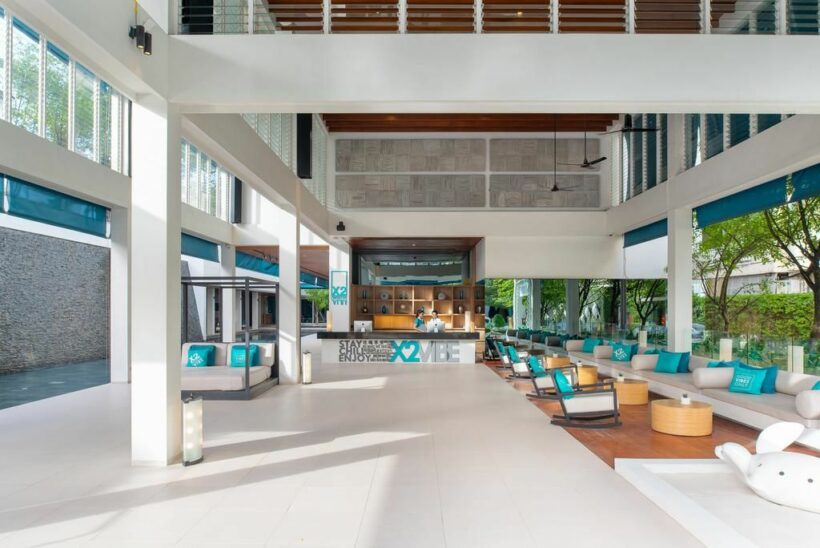 PHOTO: Existing X2 Vibe Patong hotel
Cross Hotels & Resorts has signed an agreement with PT Three Land for its third Phuket property, the X2 Vibe Phuket Patong Centre. Poised to open middle of 2021, it is a 50 minute drive from Phuket International Airport and a 10 minute walk to Patong Beach and the bustling Bangla Road walking street.
X2 Vibe Phuket Patong Centre will offers 323 guestrooms, all-day dining restaurants, café and bar, meeting room and fitness facilities. Key features include specially designed family rooms, a state-of-the-art kids club and a large adult swimming pool with sunken DJ Bar, underwater speakers, relaxing music and cocktails.
The announcement follows the debut of X2 Vibe Phuket Patong in September 2018 and the signing of Away Phuket Le Coral in May 2019. Cross Hotels & Resorts chief executive Peter Lucas said the company was very pleased to be signing a contract for its third hotel in Phuket.
"It is a significant milestone to be adding X2 Vibe Phuket Patong Centre to our growing portfolio of hotels in Phuket – officially recognised as one of Asia's, and indeed the world's, best places to visit.''
"Phuket has been clearly identified as a key target destination for Cross Hotels & Resorts now and into the future.''
Cross Hotels & Resorts currently operates 25 hotels across three distinct brands –X2, X2 Vibe and Away in Thailand, Vietnam and Indonesia.
Thai PC and notebook sales set to increase 5% in second half of year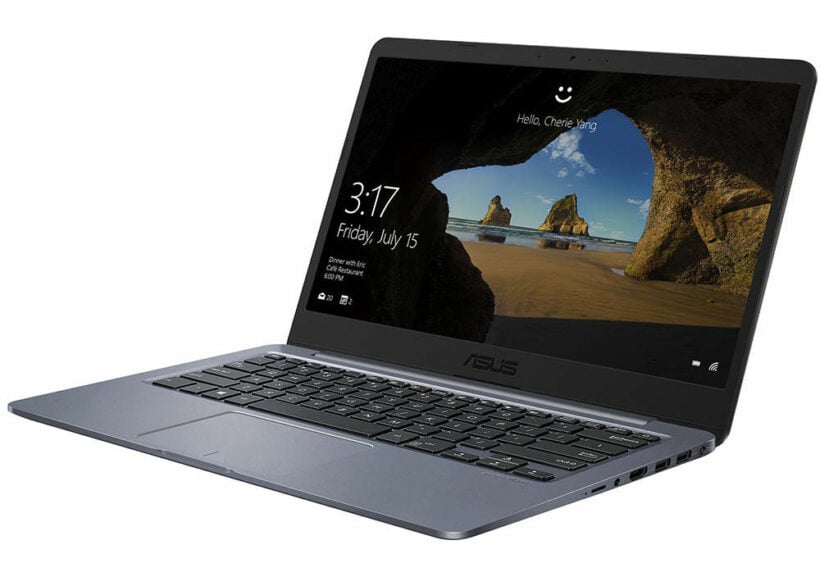 The market for personal computers and notebook computer will grow around 4.7% in the second half of this year, as students, gaming and e-sports continue to drive growth
The prediction from marketing director at Acer Computer, Nitipat Praweenwongwuthi. Acer recently conducted a survey into the needs of computer users and found that about 50% of customers who purchase gaming computers will utilise their computer for playing games and work while about 15% of users say they will use their computer to develop and create video.
Apple is one of computer players in the market driving student market growth. Early this month, the firm launched a global notebook computer campaign at prices some 4,000 baht lower than those on the market targeting university students.
Apple has updated its MacBook Air, adding True Tone to its Retina display for a more natural viewing experience, and lowering the price to 35,900 baht for members of the public and 31,900 baht for students.
In addition, the entry level 42,900 baht 13-inch MacBook Pro has been updated with the latest 8th-generation quad-core processors, making it twice as powerful than before. It also now features Touch Bar and Touch ID, a True Tone Retina display and the Apple T2 Security Chip, and is available to college students for 38,900 baht.
And it's not only Apple that's aiming to do better. Alvin Chen, country manager at Asus (Thailand) said that the second half this year will be better than the first, which saw a decline of 5%.  The second half, however, is expected to catch up with sales divided between 70% for notebooks and 30% for gaming notebooks.  Meanwhile, the processor market share as of May 2019 was shared by Intel at 59.3% and AMD at 40.7%.
Customers in Thai market today want middle and high end products and while in the past, gamers were after high performance, now it's all about thin and light design and 15 inch screens.
"We kicked off our campaign by offering ASUS Pro Duo and other products specifically designed for the target group," Chen said.
Since Microsoft Windows is used by more than 95 per cent of operating system (OS) for PC in Thailand, ASUS believe that the growing trend for content creator will favour the company over Apple's Macbook," said Alvin, adding that ASUS opening its first is going to have the first ASUS Store this month at Central World and in Rayong in early August.
SOURCE: The Nation