"It will take several years for tourism numbers to recover" – BoT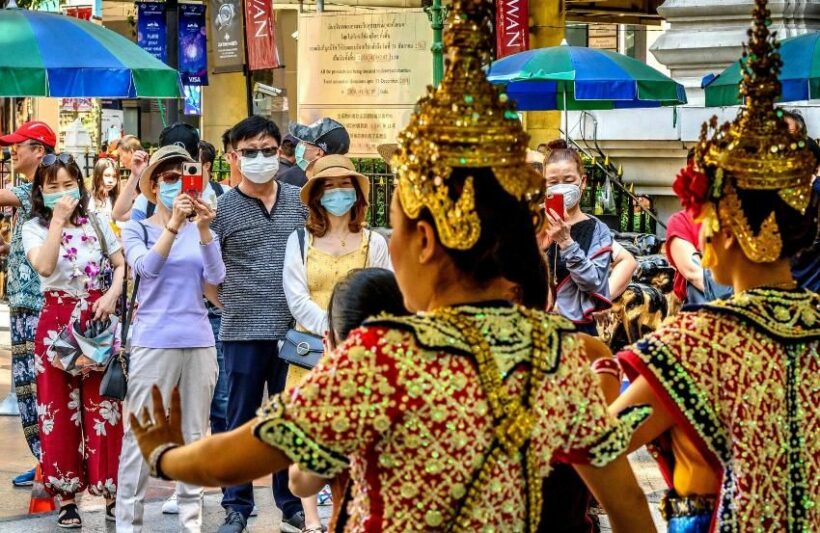 The Bank of Thailand chief says that "it would take several years for foreign tourist numbers to return to the 40 million levels". The BoT says, that the coronavirus pandemic has heavily impacted a "lucrative industry" that provides a lot of jobs.
The BoT expects only 8 million foreign visitors this year, down 80% from last year's record 39.8 million. Most of those visited Thailand before the lockdowns and border closures in March this year.
The BoT also reports that loans in the country will have to rise but "new steps should prevent them from surging", according to BoT Governor Veerathai Santiprabhob.
Whilst Thailand's tourism industry has recovered from an array of critical hits on tourist traffic over the past few decades – the Indian Ocean tsunami in 2004, financial crash of 2008, coup to oust the Thaksin government in 2006, Phuket boat disaster in 2018, military coup of 2014 – it always seems to recover bigger and better from the tourism challenges. Thailand's rise and rise in tourism numbers, over 30 years, despite the problems, has earned the Kingdom's tourist industry "teflon tourism".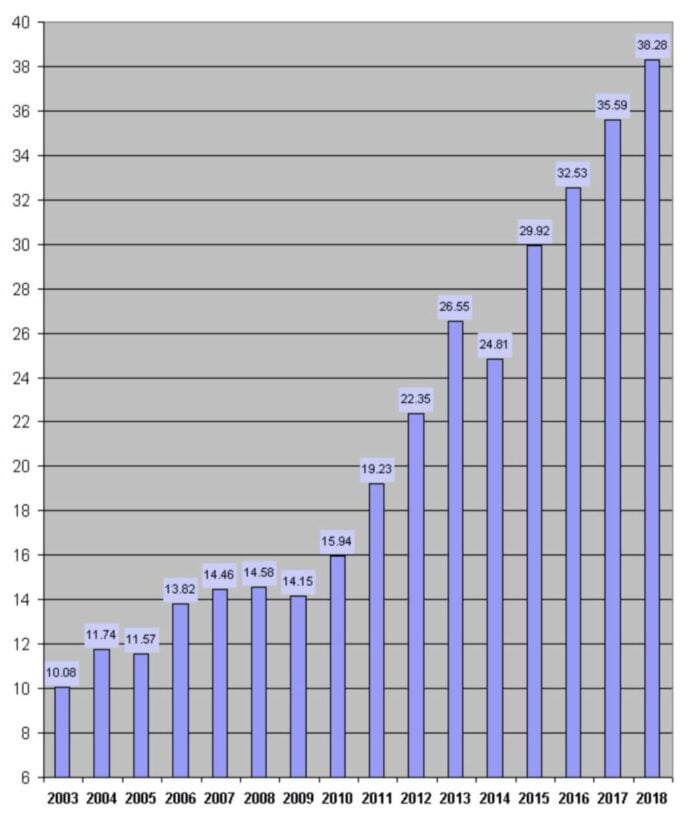 The list of the world's most visited city by tourists in 2019 (Mastercard survey).

Keep in contact with The Thaiger by following our
Facebook page
.
Never miss out on future posts by
following The Thaiger
.
Thailand beaches may limit visitors until Covid-19 vaccine is available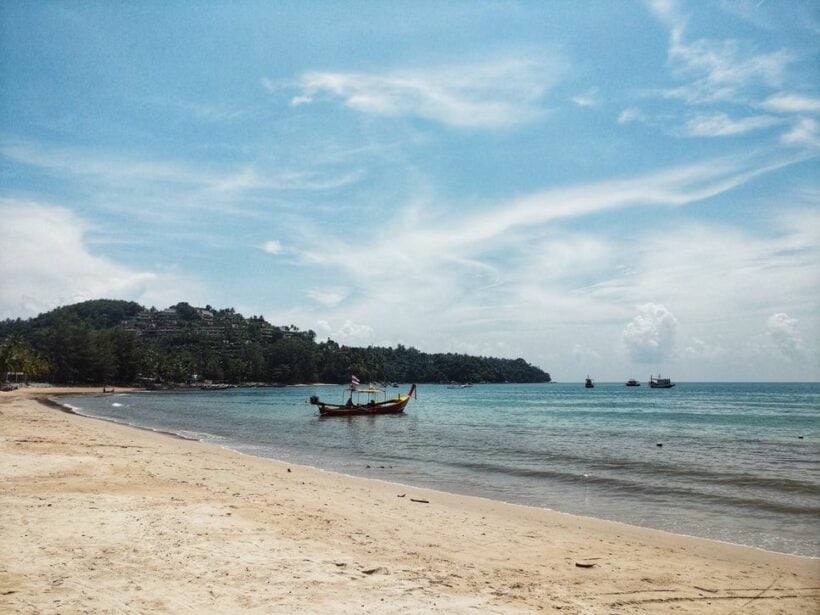 Beaches and national parks might not fully open to international tourists until a Covid-19 vaccine is available. Around 120 to 150 tourists departing from China are set to arrive in Phuket on October 8 after a 6 month ban on international tourists. They'll have to go through a 14 day state quarantine, but after that, they may not be able to enjoy some of the island's beaches. A report from Bloomberg says it's "unlikely" beaches and parks will fully open to overseas travellers until a vaccine is out.
Thailand's borders won't fully reopen to international tourists until a vaccine is widely available to the public, according to Tourism Council of Thailand president Chairat Trirattanajarasporn. For the time being, only tourists on select charter flights with a 90 day Special Tourist Visa can enter the country.
"It's good for the country to reopen even if it's just for trial … Once we've tested our reopening plan for a month, we can assess how to go forward and allow more visitors to come in."
The new Special Tourist Visa is an effort intended to help revive Thailand's tourism industry which has been crippled by the coronavirus pandemic. According to Bloomberg, the sector makes but about a fifth of the nation's economy. Last year, the tourism industry generated 1.9 trillion baht with about 40 million foreign visitors. With travel restrictions in place to control the spread of the coronavirus, Chairat predicts tourism revenue will drop 82.6% to 336.5 billion baht by the end of the year.
"Businesses that rely on foreign tourists, especially in Phuket, Samui, Pattaya and Chiang Mai, will continue to close in the coming months because there would only be a small group of people coming in after the reopening."
SOURCE: Bloomberg
Keep in contact with The Thaiger by following our
Facebook page
.
Never miss out on future posts by
following The Thaiger
.
Cabinet approves co-payment of 3,000 baht each for 10 million consumers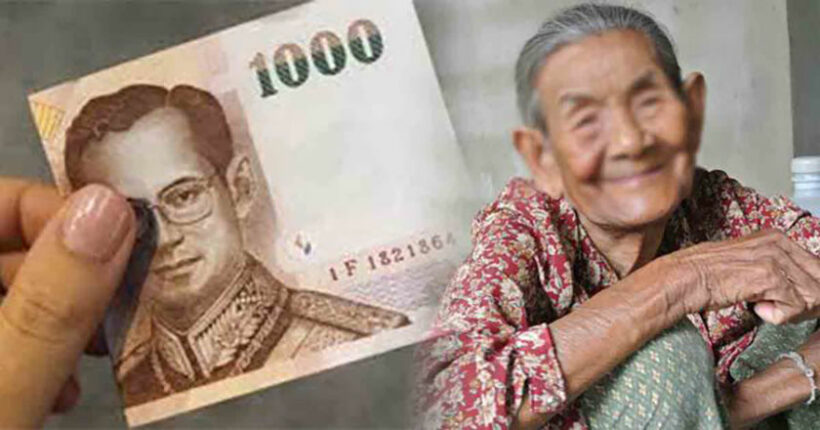 In its latest round of direct economic stimulus, the Thai government is to offer a co-payment of 3,000 baht each to 10 million Thai citizens for a period of 3 months. The scheme is expected to kick off on October 23 and run up the end of the year, with the co-payment subsidising half the cost of purchases, but excluding alcohol, tobacco, or the government's bi-monthly lottery. There will be a maximum daily co-payment of 150 baht, and 3,000 baht per person in total.
Government spokesman Anucha Burapachaisri says Thai citizens over the age of 18 can sign up for the scheme from October 16. The subsidy will be transferred to consumers' electronic wallets. Anucha says the scheme will cost around 30 billion baht and will provide a much-needed boost to small businesses. Businesses interested in participating can register from tomorrow.
The Bangkok Post reports that Cabinet have also approved the addition of an extra 1,500 baht to the monthly living allowance for nearly 14 million citizens holding state welfare cards. Recipients will get the 1,500 baht in 3 installments of 500 baht between October and December.
The government also plans to compensate businesses that hire new graduates, through the introduction of a co-payment plan. Companies hiring students who work part-time and are registered in the social security system, will receive help from the government. This is a change from the previous stipulation that only graduates not registered in the social security scheme could participate in the program.
Under the employment subsidy program, the government will pay 50% of graduates' salaries for one year, beginning next month. Around 260,000 new graduates are expected to be included in the programme, which will be financed from the government's 400 billion baht economic recovery fund.
SOURCE: Bangkok Post
Catch up with the latest daily "Thailand News Today" here on The Thaiger.
Keep in contact with The Thaiger by following our
Facebook page
.
Never miss out on future posts by
following The Thaiger
.
Vietnam's booming manufacturing sector reduced to a trickle as world pandemic kills demand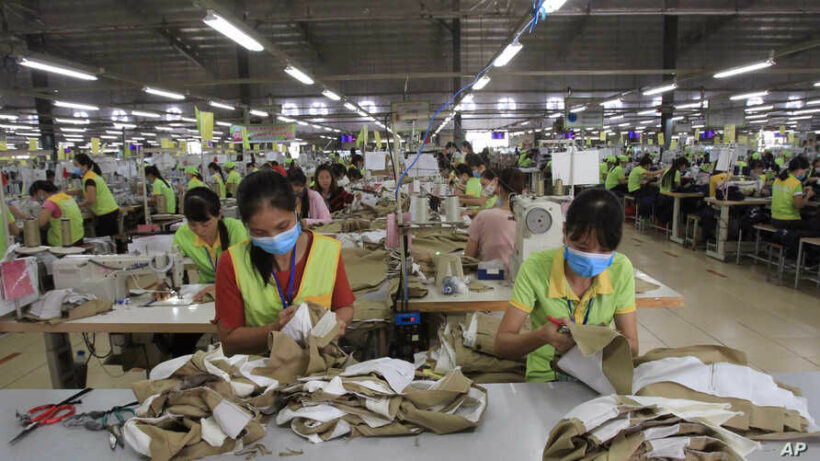 Vietnamese finance officials are downgrading expectations for a recovery of the south east Asian nation's economy in 2021. The normally fast-growing gross domestic product in 2020 has stalled due to a huge drop in local and global demand, and the absence of international tourism. The booming economy, growing at an average of 6% per year since 2012, will struggle to reach a growth rate of 2% this year.
Fuelled by manufactured exports, the Vietnam economy has dropped back to a trickle. The Asian Development Bank estimates that this year's GDP growth could be as low as 1.8%. The Vietnamese factories, that usually crank out shoes, garments, furniture and cheap electronics, are seeing dropping demand as the world's consumer confidence drops dramatically.
Stay-at-home rules in Europe and America are keeping are keeping people away from retail stores. And despite the acceleration of online retail, many of the consumers are emerging from the Covid Spring and Summer with vastly reduced spending power.
The headaches of 2020 are also challenging Vietnam to maintain its reputation as south east Asia's manufacturing hotspot. Rising costs and xenophobic foreign policy have put China 'on the nose' with some governments, complicating factory work in China, whilst other south east Asian countries lack infrastructure and are incurring higher wage costs.
One Vietnamese factory operated by Taiwan-based Pou Chen Group, which produces footwear for top international brands, has laid off 150 workers earlier this year. There are hundreds more examples of the impact of falling demand in the bustling Vietnamese manufacturing economy.
Vietnam's border closure is also preventing investors from making trips, setting up meetings and pushing projects forward. Those projects in turn create jobs, fostering Vietnam's growing middle class. Tourism has also been badly affected by the restrictions on travel. "International tourism is dead," says Jack Nguyen, a partner at Mazars in Ho Chi Minh City.
"Inbound tourism usually makes up 6% of the economy."
"Things will only pick up only when the borders are open and there's no quarantine requirements. Who knows when that's going to be."
A mid-year COVID-19 outbreak in the coastal resort city Danang followed by the start of the school year has reduced domestic travel, analysts say. Some of the country's hotels are up for sale as a result.
"Recovery could take 4 years."
The Vietnamese Ministry of Planning and Investment is now warning that global post-pandemic recovery could take as long as 4 years, perhaps more.
Not that foreign investors in the country are pulling out. Indeed, many are tainge a long-term view that Vietnam's underlying strengths will outlive Covid-19. Vietnam reports just 1,069 coronavirus cases overall.
SOURCE: VOA News
Keep in contact with The Thaiger by following our
Facebook page
.
Never miss out on future posts by
following The Thaiger
.