Thais reject the Government's cash giveaway scheme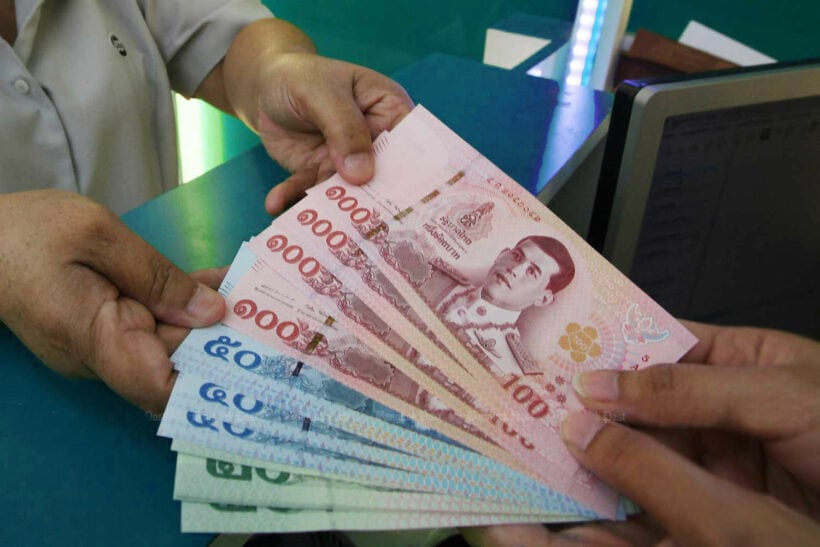 A new Super Poll survey shows that 71.2% of respondents disagree with the Government's recently announced plans to hand out two 1,000 baht monthly cash give-aways to low income earners. The new economic stimulus package was announced last week by the finance ministry to help cushion the impact of the sagging economy and threats from the COVID-19 outbreak.
A spokesperson for Super Poll says the results indicate that the Thai Government's "support base is eroding, as reflected in the high percentage opposed to the latest cash giveaway."
The poll results also show that 92% want Thais returning from high-risk countries to be quarantined for up to 27 days, instead of the current 14 days. They also want Thai embassies, in countries with widespread Covid-19 infections, to stop issuing entry visas.
The Super Poll surveyed 1,129 people, representing all occupations across the country, between March 5 – 7.
In other results from the survey…
• 75.2% of the respondents were concerned that people coming to Thailand from the high-risk countries, both infected and not infected, might lack social responsibility and spread the disease, while 64.3% were afraid that these arrivals may not be full transparent about their health.
• 67.9% are worried that arrivals from high risk countries might impact the tourism sector, while 44.5% are afraid of those coming from high risk countries.
• 96.4% are supportive of the Charoen Pokphand Group's proposal to build a factory to produce face masks for free distribution to the people, and transfer the factory to Chulalongkorn Hospital after the virus threat has passed.
• 95.3% of the respondents agree that tough action should be taken against returnees from high risk countries who do not observe mandatory quarantine.
SOURCE: Thai PBS World
Keep in contact with Thaiger by following our Facebook page.
Never miss out on future posts by following Thaiger.
Thailand's Civil Aviation Authority announces health and safety regulations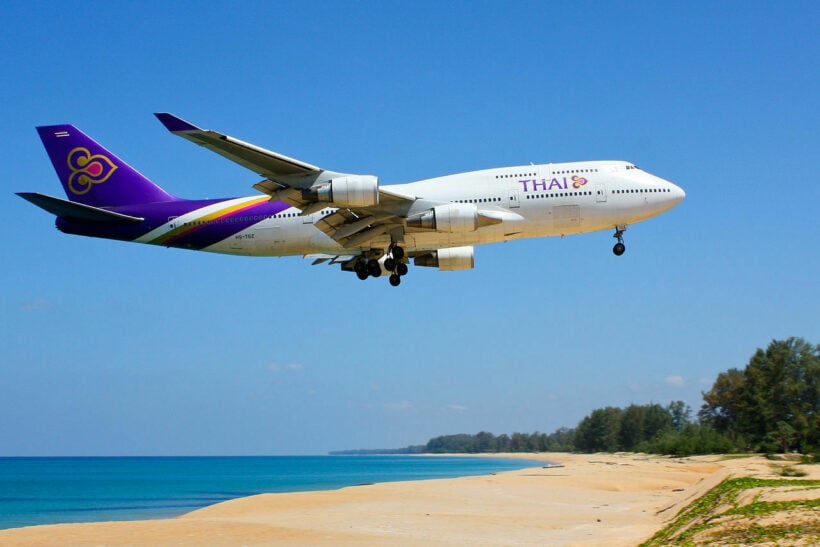 The Civil Aviation Authority of Thailand says airlines must continue to follow health and safety regulations as the country has seen a 3rd wave of the Covid-19 virus. The authority says new guidelines to take effect today include…
• Maintaining social distancing practises on passenger services at all levels of operations, from check-in and boarding and disembarking.
• Passengers are required to wear masks at all times during the flight, while using hand sanitiser and washing hands.
• Food and drinks cannot be served or consumed on board. Crews may offer drinking water to passengers in predetermined social distancing areas in the aircraft.
• Newspapers, magazines, or brochures provided on board are prohibited except for safety cards or pamphlets.
• Pilots are required to wear masks, while all cabin crew must wear both masks and gloves at all times when on duty.
• Flights longer than 90 minutes must set aside seats in the last 2 rows in case someone falls sick on board.
Today, Thailand has reported 965 people as infected with Covid-19 in the past 24 hours. The daily total is the first drop in daily numbers for 13 days. 28,288 people have fully recovered. The total deaths remains at 97 people since the start of the pandemic in Thailand. 6,190 people remain under hospital care or are being monitored. 654 of today's cases are local community infections.
The country recently has seen a 3rd wave of the virus, with Bangkok entertainment venues being considered the epicentre. Thong Lor district in Bangkok has also seen the UK variant B117 in many of its infections. Now, it is the most prominent strain of Covid-19 in the UK.
Studies showed that the B117 strain is more deadly, with 1 study showing deaths from UK variant infections were 30 to 100% higher than earlier variants. The strain also has at least 23 mutations identified so far. However, a new study by The Lancet indicates that even though the strain has a higher reproductive and transmission rate, it is not more severe.
SOURCE: TAT News
Keep in contact with Thaiger by following our Facebook page.
Never miss out on future posts by following Thaiger.
Thailand looks at proposal to make it easier for expats and long-termers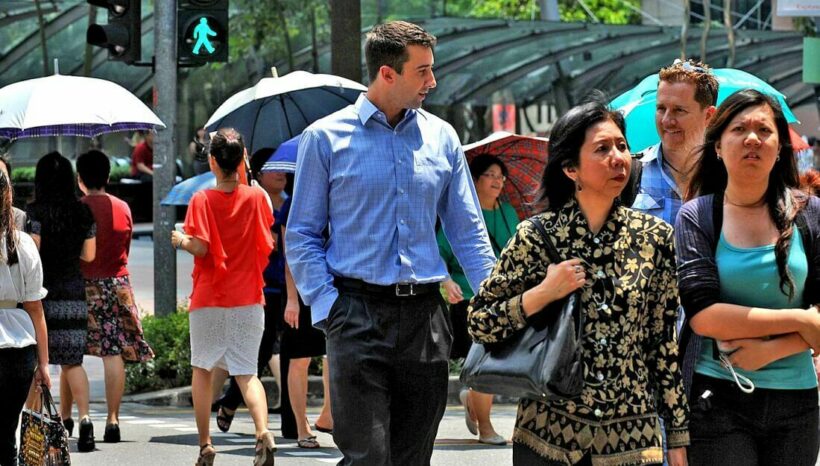 Thailand is looking to make it easier for expats and long-term visa holders to stay in the country. The Immigration Bureau is hoping to boost investments and the economy once the pandemic is over. The proposed changes could do away with 90 day reporting requirements which have been well-received by expats.
Recently, the online website to report 90 day check-ins has been down, citing maintenance issues. Hotel staff have also been dealing with the TM-30 reporting system being down. Chayotid Kridakorn, a former head of JP Morgan Securities Thailand, told the Bangkok Post that immigration hoops are a key pain point for foreigners working in Thailand.
"We want to make it easier for foreigners to live and work in Thailand."
Meanwhile, plans to help Thailand recover economically have been detailed in a framework to be proposed to the government's economic panel in the next month. Improvements to immigration regulations, work permits for foreign experts, and visa applications are on the framework list. Relaxing location reporting requirements for foreign workers which is done through the 90 day reporting, is also slated to be amended.
The framework also will include inducements for foreign investors such as corporate income-tax cuts, relaxed property-holding rules and incentives for retirees and start-up companies. An adviser to Thailand's Deputy PM, says he aims to bring in 1 million retirees or pensioners over the next few years. He says expats could contribute as much as 1.2 trillion baht to the economy each year. But Thailand's gross domestic product growth won't return to pre-Covid levels until the 3rd quarter of 2022, according to the Bank of Thailand.
Keep in contact with Thaiger by following our Facebook page.
Never miss out on future posts by following Thaiger.
Burmese students to hold Bangkok cultural event to support Civil Disobedience Movement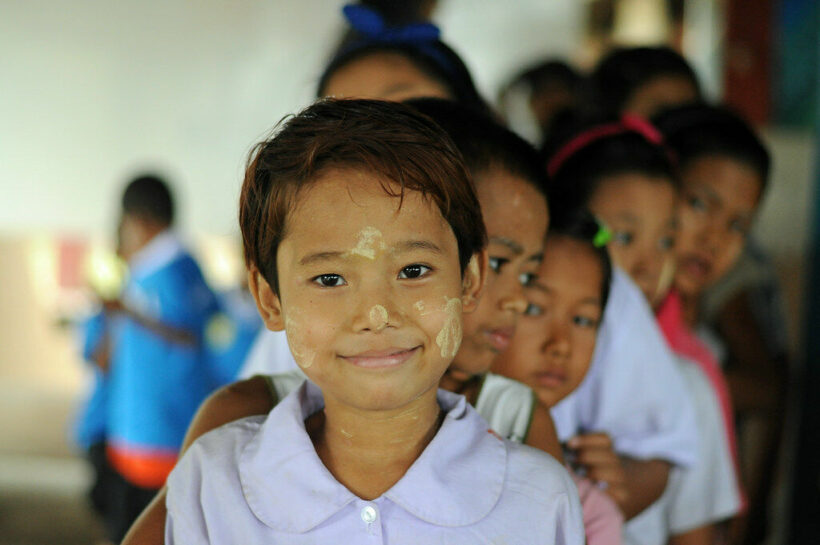 Burmese students in Thailand are holding an art and culture concert to raise awareness and funds for the Civil Disobedience Movement. The concert, called "Myanmar Spring," will be held on April 24 at the Bangkok Art and Culture Centre. The event will help fund the movement, which has staged protests over the February 1 coup in Myanmar by the military. It will honour the families of internally displaced individuals and of those who have lost their lives in the conflicts.
Last Friday, the Myanmar military allegedly killed 82 civilians, according to the Assistance Association for Political Prisoners, an advocacy group. The military then told the families of those killed that they would have to pay US$85 to recover their loved ones' bodies, according to Bago University Students' Union's Facebook page as well as Radio Free Asia's Burmese service.
Eyewitnesses in Bago say the Burmese military used grenades, RPGs, and assault rifles to quell anti-coup protestors, forcing many villagers and activists to flee and go into hiding. Military security forces are going through the neighbourhoods now and have cut off internet access. Since the February 1 coup, the military has been systematically cracking down against peaceful protesters, detaining 3,000 civilians and killing over 700 more.
NGO Human Rights Watch had published a call for the EU to take action and implement strict sanctions on the Burmese military on Thursday. And yesterday the US Embassy in Myanmar joined the call, posting on Twitter, urging peace.
The art and cultural event will also be held virtually on the same day. Anyone wishing to support the event outside of attending can buy t-shirts at the food festival being held on April 13. The orchestral music concert will be performed by a group of student volunteers and others. There will also be a poetry recital and other heartfelt performances, which the artists say will reflect the struggles for democracy in Myanmar.
Information on tickets and performances for "Myanmar Spring" is on their Facebook page HERE.
SOURCE: Thai PBS World
Keep in contact with Thaiger by following our Facebook page.
Never miss out on future posts by following Thaiger.