Thais reject the Government's cash giveaway scheme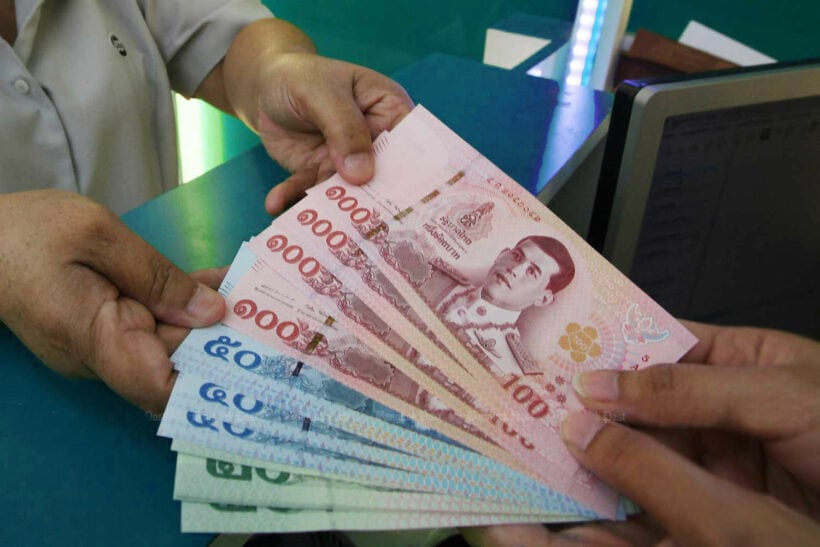 A new Super Poll survey shows that 71.2% of respondents disagree with the Government's recently announced plans to hand out two 1,000 baht monthly cash give-aways to low income earners. The new economic stimulus package was announced last week by the finance ministry to help cushion the impact of the sagging economy and threats from the COVID-19 outbreak.
A spokesperson for Super Poll says the results indicate that the Thai Government's "support base is eroding, as reflected in the high percentage opposed to the latest cash giveaway."
The poll results also show that 92% want Thais returning from high-risk countries to be quarantined for up to 27 days, instead of the current 14 days. They also want Thai embassies, in countries with widespread Covid-19 infections, to stop issuing entry visas.
The Super Poll surveyed 1,129 people, representing all occupations across the country, between March 5 – 7.
In other results from the survey…
• 75.2% of the respondents were concerned that people coming to Thailand from the high-risk countries, both infected and not infected, might lack social responsibility and spread the disease, while 64.3% were afraid that these arrivals may not be full transparent about their health.
• 67.9% are worried that arrivals from high risk countries might impact the tourism sector, while 44.5% are afraid of those coming from high risk countries.
• 96.4% are supportive of the Charoen Pokphand Group's proposal to build a factory to produce face masks for free distribution to the people, and transfer the factory to Chulalongkorn Hospital after the virus threat has passed.
• 95.3% of the respondents agree that tough action should be taken against returnees from high risk countries who do not observe mandatory quarantine.
SOURCE: Thai PBS World
Keep in contact with The Thaiger by following our
Facebook page
.
Hua Hin Immigration bedlam causes timeline of despair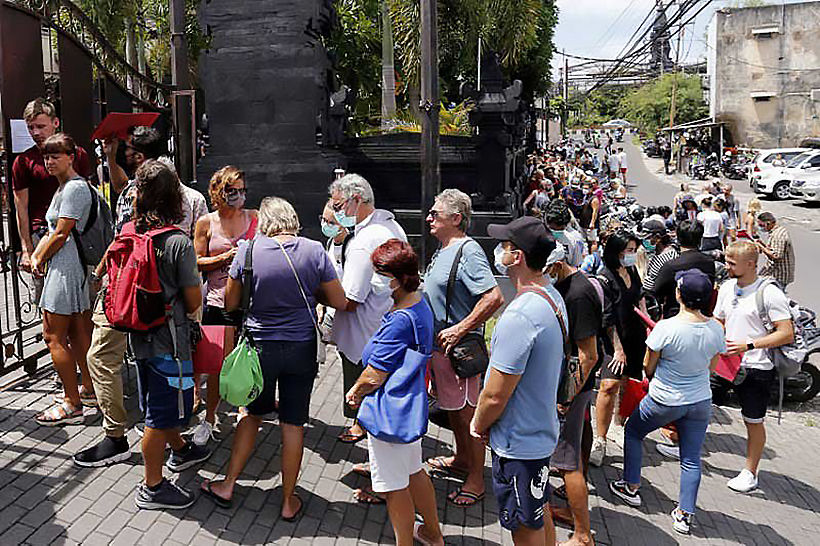 With the chaos caused by the Covid-19 coronavirus outbreak in Thailand – visa horrors, cancelled flights, sealed borders – many tourists and expats alike are feeling the pain. The situation is clearly just as difficult for many immigration offices and officials struggling with a dynamic and congested situation, and panicked customers. We salute the officers that are doing their best at this time to sort out the visa needs of most visitors. But one intrepid resident in Hua Hin has chronicled his trials and tribulations to The Thaiger in what we're calling the Timeline of Despair.
(The words are directly from notes set to The Thaiger and include his personal opinions)
Wednesday 12:03pm
I'm 47 and have lived and worked in Thailand for over 15 years. I'm between jobs at the moment and about to start studying Thai whilst on a break here. After waiting 3 hours to be seen I was refused a visa because I didn't have photos of the house I am living in.
The lady who checked documents downstairs when I arrived said they might let me email them but the lady who just saw me said she can't check her email.
Wednesday 12:04pm
F@#king ridiculous esp when Phuket and some other immigration ask for nothing apart from the embassy letter. There's so consistency.
Wednesday 12:15pm
FYI I met a family of four (couple with two very young children) who were there for the third day in a row before each day immigration introduced a new requirement… They were having to pay overstay fines each day! Immigration are putting people's lives at risk unnecessarily.
Wednesday 12:17pm
I drove one and half hours here so now got to go home make those crazy photos and come back tomorrow again. I had all the other documents they asked for just in case I had to register TM28/30 or whatever it is. I understand Phuket immigration aren't asking for this info.
Thursday 10:45am
I came back to Hua Hin immigration today after being rejected yesterday due to not having photos of the house. Now they want even more documents including water or electric bill (but at least this time they said I can email them)! They only give 20 days by the way… I have to come back to immigration in 20 days to extend by a further 10 days! All because of covid-19! OMG… And it took over 2 hours to be seen despite coming early and being number 5 in the blue queue! Amazing!
Thursday 10:49am
They want a copy of the owner's death certificate too as the house owner died and his father looks after the house
Whatever bureaucratic quagmire you might be wading through at the moment, The Thaiger certainly hopes it isn't as bad as this poor bloke's, and wishes you the very best of luck!
SOURCE: Facebook/The Thaiger Phuket
Keep in contact with The Thaiger by following our
Facebook page
.
Thai banks report they can handle the impacts of the virus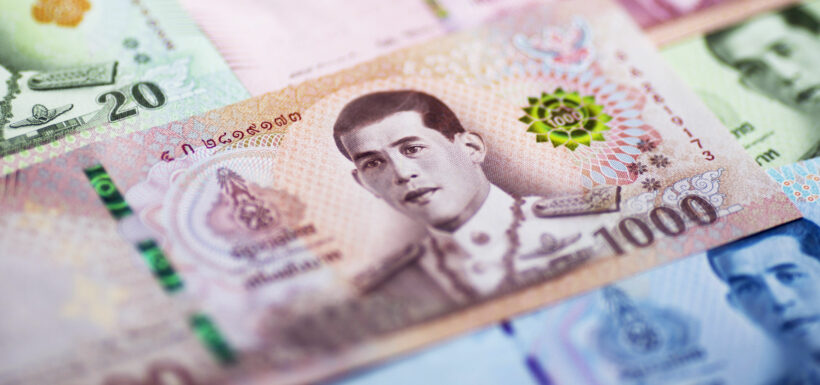 As the Covid-19 coronavirus continues to spread in Thailand, authorities have temporarily shut off shopping malls, entertainment and sporting venues while allowing food stalls and restaurants to open, but only for take-out and delivery services. The measures have led to social disruption, unemployment, leave without pay and salary cuts.
However, a senior official at the Bank of Thailand reports, "Thailand's banking sector is strong enough to defend against a potential upsurge in bad debt as well as debt restructuring cases stemming from the ongoing Coronavirus outbreak and official measures to contain the spread."
Senior director for the economic and policy department Don Nakornthab says that banks have a sufficient capital buffer in the event of higher past-due payments and debt restructuring. Unlike the 1997 Tom Yum Kung (Asian financial crisis in Thailand) crisis, the banking system's financial position is much more solid now."
"At the end of 2019, the banking system's capital funds totalled to 2.85 trillion baht, with a capital adequacy ratio of 19.6% and loan-loss provision of 701.2 billion baht, according to central bank data."
"The non-performing loan coverage ratio was stable at 149.9% at the end of last year, and the liquidity coverage ratio remained high at 187.5%."
"The banking system delivered a 30.8% rise in net profit to 270.9 billion baht in 2019."
Siam Commercial Bank 's co-president Apiphan Charoenanusorn says that more than 100,000 clients with over 150 billion baht worth of total loans have requested financial aid to ease their burden after the bank launched the scheme in February.
Last week The central bank has set guidelines for the minimum assistance that financial institutions must offer to debtors to ease their financial burden amid the pandemic, which is effective from April 1st. All lenders, comprising commercial banks, specialised financial institutions, and non-bank and leasing companies, are required to comply with the guidelines covering 6 types of loan product…
Credit cards
Personal and car title loans
Auto and motorcycle loans
Machinery leasing
mortgages
SME – Nanofinance and Microfinance loans
Krungthai Bank data shows that the bank has already provided financial aid to 1,500 customers with combined loans of 30 billion baht, while another 70,000 clients with total loans of 250 billion baht are in the process.
The strongest demand for debt restructuring is seen in the bank's mortgage and personal loans.
At the state-owned Government Savings Bank, President and chief executive, Chatchai Payuhanaveechai says that the GSB has offered a three-month grace period on principal and interest for all debtors who still service debt and miss payment for less than three months as of the end of March.
"The scheme, will run until June 30 and is automatically applied to qualified debtors without any registration requirement, adding that those who do not want to participate in the scheme can honor their debt as usual."
SOURCE: Bangkok Post
Keep in contact with The Thaiger by following our
Facebook page
.
Paramotor crash in Chonburi kills British man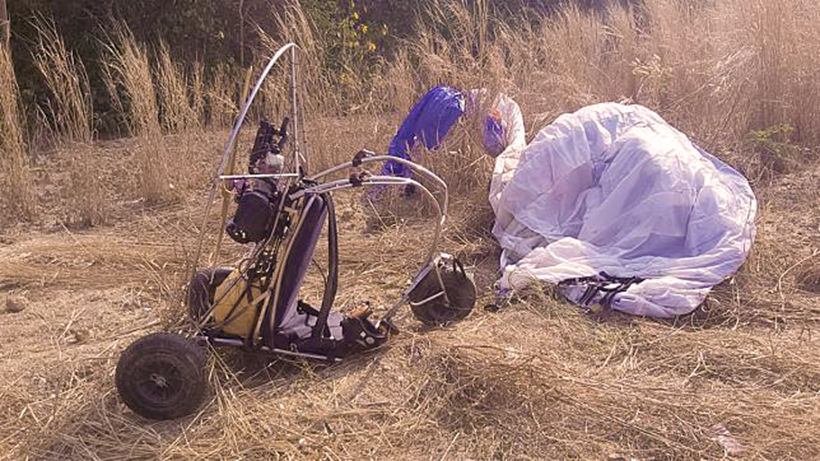 A British man, aged 60, has been killed in a flying incident. He was flying when the paramotor developed engine troubles and plummeted into the ground in Bang Saray Tambon in Sattahip district, south of Pattaya.
Bang Saray police and rescuers from the Sawangrot Thammasathan Foundation were called to the crash site, that occurred in a grassy field near Moo 11 village.
The police reported that they found a seriously injured man lying on the ground near a black motorised parasail craft. He was wearing a green T-shirt and camouflage shorts.
The man was given immediate first-aid and then rushed to Wat Yanasangwararam hospital, where he was later pronounced dead.
Police questioned his colleagues, who said the man was flying his powered paraglider over the area in a training session, when the engine broke down. He tried to make an emergency landing, but was unsuccessful.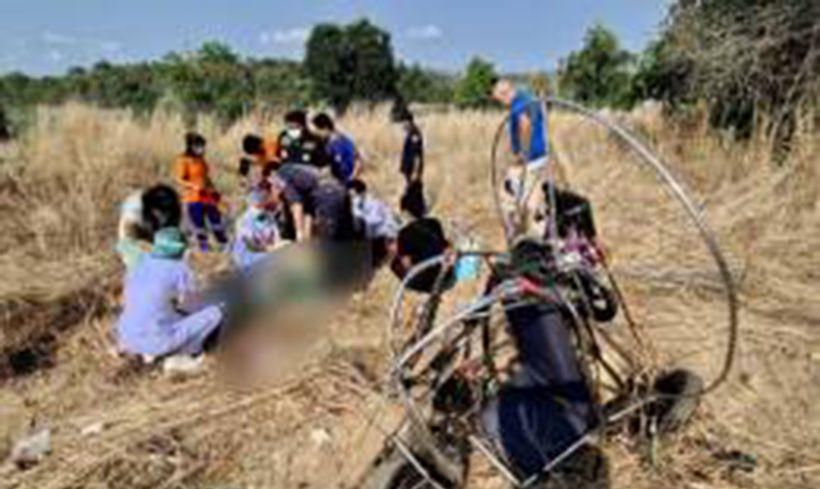 The man's name is being withheld while officers are contacting the embassy and his family.
(Other publications have reported that he is American and there were already problems with the paraglider since take off)
SOURCE: Bangkok Post
Keep in contact with The Thaiger by following our
Facebook page
.