Thai VietJet offers 50% off baggage and domestic flight discounts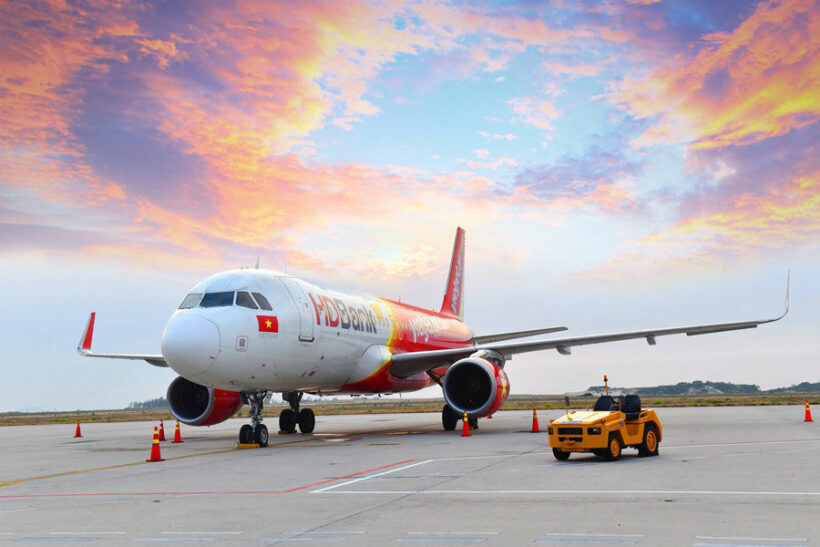 Thai VietJet is reportedly offering a 50% discount on baggage fees for passengers travelling between Bangkok and Krabi or Phuket until July 31. The savings comes after the airline also slashed domestic flight prices by 50%, hoping to gain more customers as the local budget airlines position themselves for the recovery of flights and tourism. VietJet have a reputation for being quite strict with baggage allowances (The Thaiger has plenty of personal experience).
The baggage discount is applicable for both directions of the flight but is only available when leaving Bangkok at Suvarnabhumi Airport. Upon using the discount, the costs for 15 kilograms of baggage will be as low as 180 baht (not inclusive of VAT). Passengers can use the coupon for advanced purchases until July 31 and can also apply the coupon to already booked flights by logging onto the company's website and clicking 'manage bookings.'
The 50% discount for domestic flights ends July 10 as customers can apply the 'SKYFUN50' coupon code on VietJet's website.
The domestic flight discount is applicable for selected normal fares, not including tax and surcharges, for traveling from now until 15th July 2020 on routes between Bangkok and Chiang Mai/Chiang Rai/Phuket/Krabi/Udon Thani, and also direct flights between Chiang Rai and Phuket/Udon Thani.
Thai VietJet is working with VietJet (Vietnam) to extend its flight network and provide more opportunities for travellers to discover Thailand. As of now, the airline operates 7 domestic routes from Bangkok to Chiang Mai, Chiang Rai, Phuket, Krabi, Udon Thani plus a direct flight from Chiang Rai to Phuket and Udon Thani. It also offers 8 routes connecting Thailand and Vietnam such as Bangkok to Da Lat/ Da Nang, and more international routes from Thailand to mainland China.
SOURCE: Chiang Rai Times
📱 Download our app on Android or iOS for instant updates on your mobile
📧 Subscribe to our daily email newsletter
👍 Like/Follow us on Facebook
🔔 Subscribe to or Join our YouTube channel for daily video updates
Lumbini Airport aim to bring Buddhist Thais to Nepal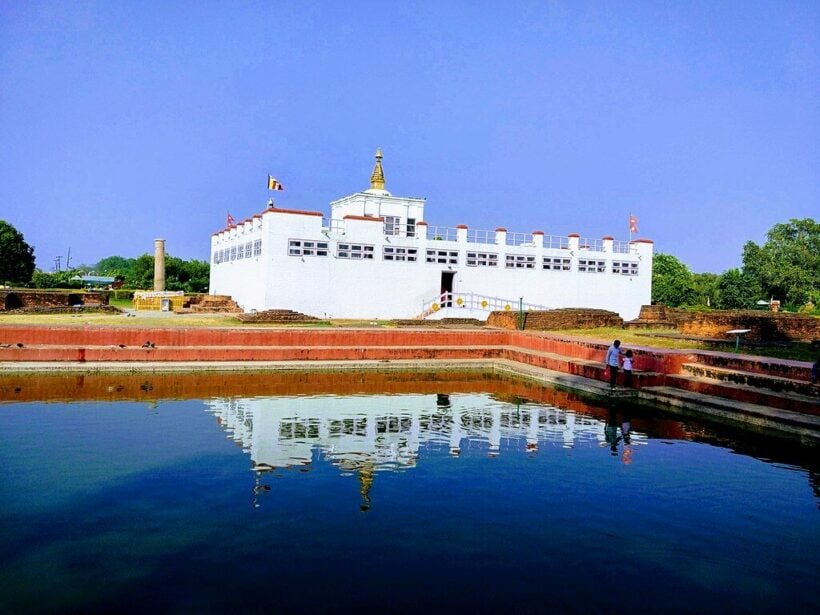 Nepal is hoping to attract Buddhist pilgrims from Thailand to the birthplace of Lord Buddha with the opening of the Lumbini Airport scheduled later this year. The area is an important Buddhist site and a UNESCO World Heritage Site. Nepalese officials hope to attract Buddhist Thai travellers on sacred pilgrimage trips.
The Nepal Tourism Board recently met with the Royal Thai Embassy Kathmandu for discussions on how to grow tourism after the Covid-19 pandemic finally subsides. The meeting took place in Kathmandu with the chief executive of the tourism board reaching out to Thai officials on ways to create cooperation and increase travel between the two countries. The tourism board is focusing on holiday packages to Nepal for the Thai market aimed at not just Buddhist pilgrims but also trekkers, hikers, mountain climbers and other outdoor activity enthusiasts.
Tourism accounts for about 3% of Nepal's gross domestic product since the country opened its borders to foreign travellers in 1951. Before Covid-19 took hold of the world, about half of the 70,000 travellers from Thailand to Nepal were Buddhist pilgrims while the other half were outdoor adventure tourists. About 25,000 of those travellers visited the time monasteries in Lumbini in 2019.
The Thai government and Nepalese government plan to work in tandem on marketing plans aimed at people who love the mountainous scenery and Buddhist pilgrims alike. They hope to strengthen ties between Nepal and Thailand and work closely with the tourism authority of Thailand to help bring awareness and run promotional programs directly in Thailand.
The chief executive of the NTB conveyed a thankfulness to Thailand for building Buddhist monasteries which inspire Thai pilgrims to visit Nepal. The ambassador to Thailand also suggested promoting new tourism activities like scenic helicopter journeys to Namche and visits to less famous Nepalese natural sites and attractions like Bhaktapur Durbar Square, Chandragiri, Chitwan, and Gokyo Lake.
The new international airport, scheduled to open soon in Lumbini, will allow much easier travel, with direct flights from Thailand to Nepal. It is set to open within the next 6 months with the hopes of international flight routes scheduled from Thailand and around Asia.
SOURCE: Thai PBS World
📱 Download our app on Android or iOS for instant updates on your mobile
📧 Subscribe to our daily email newsletter
👍 Like/Follow us on Facebook
🔔 Subscribe to or Join our YouTube channel for daily video updates
Briton stranded in Thai hospital after balcony fall appealing to return home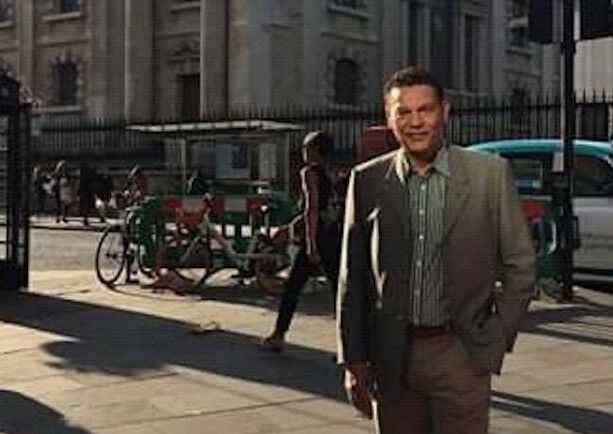 A 56 year old Briton is appealing to be repatriated after surviving an attempted suicide, falling from a 6-storey balcony here in Thailand. The family of the man is trying to raise £10,000 to fly him home, after he has been stuck in a Thai hospital recovering from his injuries. He has no insurance, and before the accident, he has suffered from chronic diabetes.
Ian Mitchell-Barnes, known as Barney, is from Solihull in the U.K.'s West Midlands. He broke his pelvis, both arms and both legs in the fall, has already had 1 foot amputated and may be losing the other foot as well. His sister, Jane, says it was "nothing short of a miracle" that her brother survived.
"Thankfully, Barney is being positive about coming home and looking forward to rehabilitation that will restore some semblance of normality for him. He will have to adapt to being disabled as he has had one leg amputated below the knee. Unfortunately, he does require further treatment as his injuries were so catastrophic. He really wants to get home to get a second opinion on the treatment for his remaining foot as the Thai doctors are recommending amputation."
"He won't be able to get benefits or be eligible for NHS health care once he's back at home, but we know that, and are quite prepared to look after him ourselves. We just want him here with his family."
Jane said the cost of medical repatriation by stretcher on a commercial airline is £16,000, so the family has launched a JustGiving appeal for £10,000. Ian has been living in Thailand since retiring from working for British Airways 5 years ago. When the pandemic hit, he opted to stay in Thailand, despite not having any work or health insurance. His sister said that he has been very isolated in the past 6 months, before his attempted suicide. She says he chose to stay at home and isolate to keep from catching Covid-19. That is apparently when his mental health declined.
In 2000 he married a Thai woman and they lived in Smethwick for 4 years before getting divorced. He returned to the UK a year ago, and also last summer, and had been planning to come home for Christmas. He has a 27 year old son from a past relationship, who lives in London. He also has a 12 year old daughter in the Philippines with a woman in that country.
SOURCE: Birmingham Mail
📱 Download our app on Android or iOS for instant updates on your mobile
📧 Subscribe to our daily email newsletter
👍 Like/Follow us on Facebook
🔔 Subscribe to or Join our YouTube channel for daily video updates
6 cats up for auction after owners in drug raid, proceeds go to Narcotics Control Fund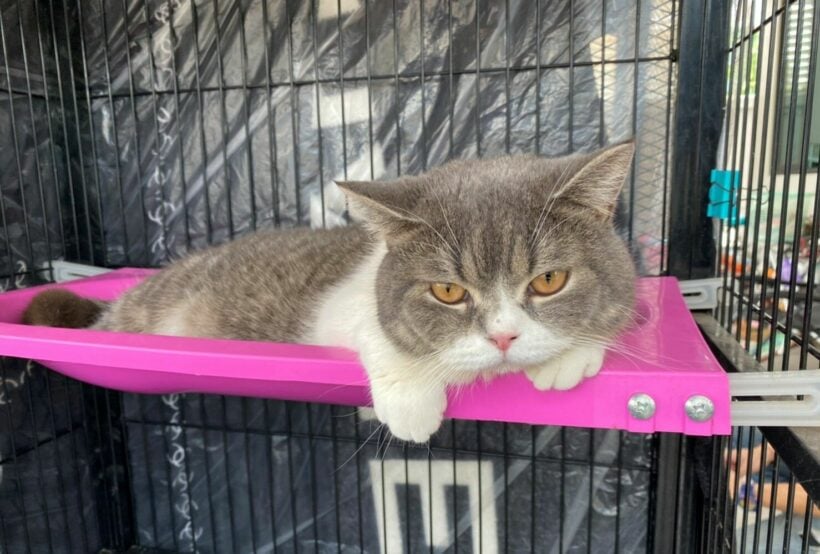 6 cats in Thailand are up for auction after their owners were involved in a drug raid. Thailand's Office of the Narcotics Control Board says, according to the law, the cats are considered living assets, and must be put up for auction. Secretary-General of the Office of the Narcotics Control Board, Wichai Chaimongkol, explained that the felines were confiscated, along with other assets, during the arrest of a suspect who was charged with being involved in an illegal drug trafficking network. The network was allegedly ran by Soradet Sonsiri, better known as "Kook Rayong."
Wichai says the furry felines cannot be kept by the government, so they are being put up for auction today starting at 2pm, at the Tang Kwien sub-district office in Rayon province's Klaeng district. He says proceeds from the auction will go to the Narcotics Control Fund, which is used to solve drug trafficking issues.
Recently, another 4-legged animal was in the news, but it wasn't exactly an innocent victim of its owners. A pit bull, named Giant, was rehomed after attacking its owner at 3am while he was sleeping. The dog bit his 56 year old owner in the neck, head, and other parts of his body, causing him to bleed profusely. After police arrived, it took 30 minutes to get control over the dog, who was still displaying aggressiveness. The man, sadly, died from his wounds in the hospital.
Giant was taken in by a Thai man who has experience raising pit bulls. The man says he was aware of potential aggressiveness and is keeping the dog under a watchful eye. The dog, was taken to the man's funeral to apologise. The man's widow recently warned the online community about making negative comments over the incident, saying she could sue them for defamation under Thailand's Computer Crime Act.
SOURCE: Thai PBS World
📱 Download our app on Android or iOS for instant updates on your mobile
📧 Subscribe to our daily email newsletter
👍 Like/Follow us on Facebook
🔔 Subscribe to or Join our YouTube channel for daily video updates