No Songkran for Pattaya this year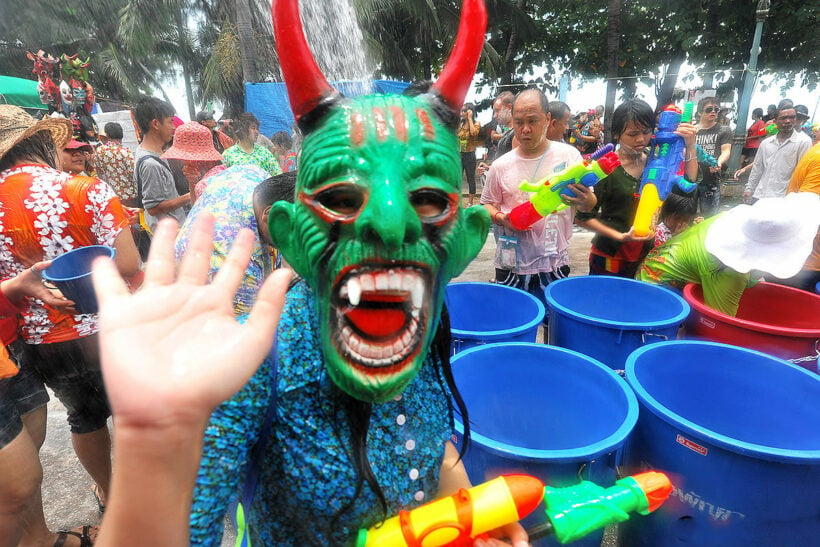 Pattaya's mayor today confirmed that Pattaya is cancelling virtually all official Songkran activities for this year due to concerns over the Covid-19 coronavirus outbreak. This includes the Wan Lai Festival scheduled for April 19, the single biggest event on the city's calendar, which attracts up to a half million tourists, both Thai and foreign, in what many consider Thailand's wildest Songkran party.
All Beach Road activities, parades, concerts, booths, et al are cancelled. Additionally the city is reaching out to private organisers such as Central Festival, urging them not to sponsor a Songkran water party.
Making merit to monks, traditional community Songkran meals, and religious activities, such as visiting sacred sites and relics and traditional Songkran activities will still take place, as will religious ceremonies at locations throughout Pattaya.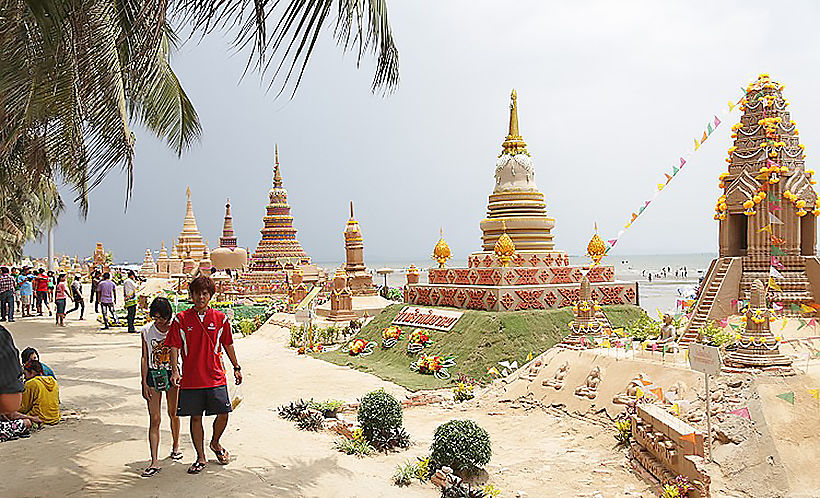 The Mayor urges residents and tourists not to throw water,which could help spread the virus, but noted that a closet ban would be unenforceable and there is no way to ban playing with water if people choose to at their own risk.
Songkran is the Thai New Year and the single biggest event of the year for Thais. Last year the festival, up to a week long in some provinces, made over 22 billion baht nationally. Pattaya's Songkran increased roughly 15% year on year in terms of revenue from domestic and international tourism.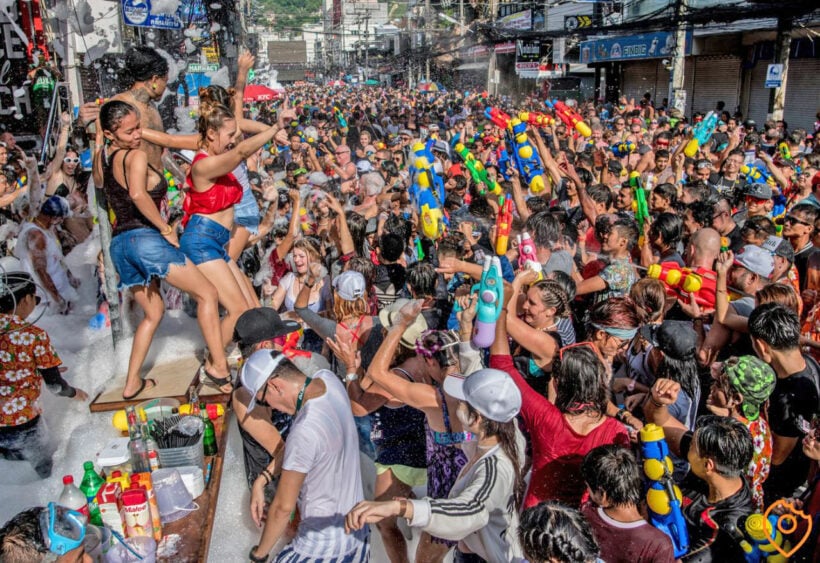 Many say the cancellation of the biggest tourism event of the year is bound to compound current tourism and business problems. Ironically, a historic drought, the worst in twenty years, means cancelling the customary water wars may help conserve water.
The news comes as other provinces announced the cancellation of major Songkran events. Yesterday evening, officials in Khon Kaen, Bang Saen, Phetchabun and Buriram all confirmed planned events had been cancelled, while in Phuket, all official celebrations in Patong have also been cancelled.
The cancellations are the latest blow to Thailand's ailing tourism industry, left decimated by the outbreak of the coronavirus.
SOURCES: The Pattaya News | thaivisa
Keep in contact with The Thaiger by following our
Facebook page
.
Chon Buri crane collapse injures 3, damages homes – VIDEO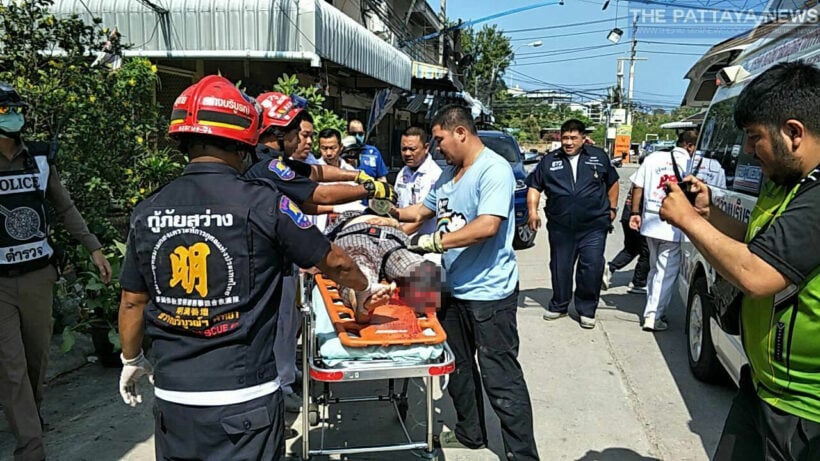 A crane collapse in Chon Buri's Banglamung district this morning has severely injured three and damaged six adjacent buildings. Authorities rushed to the scene after they were notified at 10:30am of the incident in the Naklua subdistrict, near Soi Sukhumwit Pattaya and Soi Esso. Officers, emergency responders and reporters arrived find the collapsed crane which had fallen and badly damaged six buildings, many of them residential.
Three people have been seriously injured, including 65 year old Thanomsri Pimsawat, a twelve year old boy and the crane driver, 31 year old Tanakorn Homjit. They have all been taken to local hospitals. Officers plan to interview Homjit once he's able to speak to them.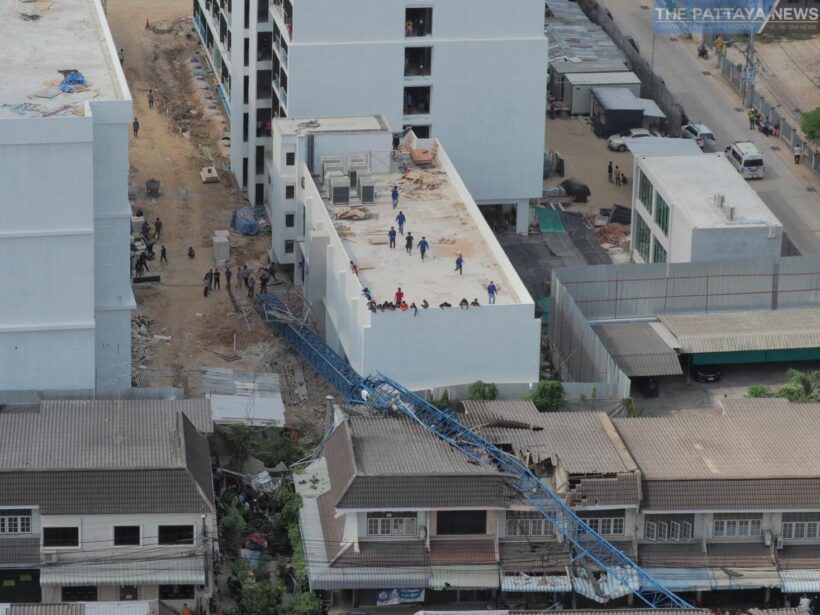 The crane stood in the construction lot of a large project near the apartment complexes that were damaged. The name of the project has not been released, pending a full legal investigation by police, the building owners and the construction firm itself.
The cause of the collapse is unclear, and police are still investigating the scene.
SOURCE: The Pattaya News
Keep in contact with The Thaiger by following our
Facebook page
.
"Comply or I'll tear it down myself" Pattaya mayor tells encroaching resort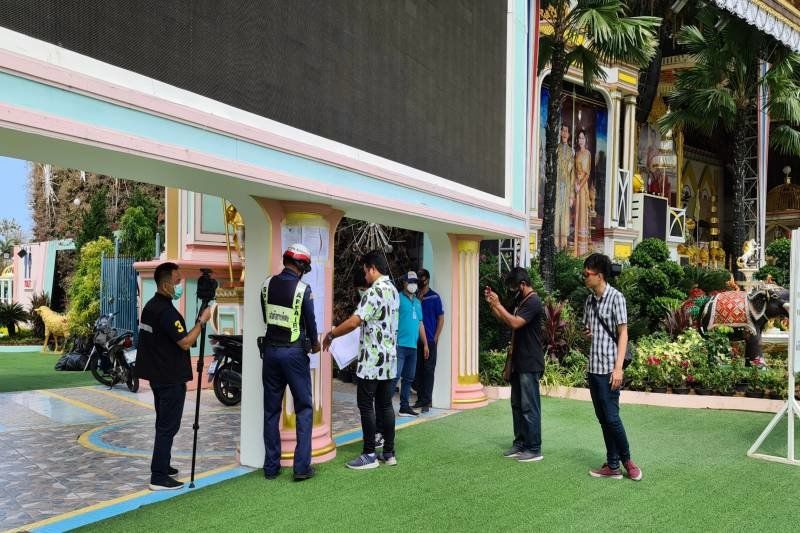 Pattaya's mayor Sontaya Khunpluem yesterday ordered his staff to post notices at Ban Sukhawadee, or "Sukhawadee House" as it's known in English, a luxury beachfront property and tourist attraction on a total of 80 rai in the Bang Lamung district, that encompasses Pattaya.
The company that runs the resort, HealthFood International, has two weeks to comply with a judgment relating to encroachment on 11 rai of public land. If the company doesn't comply within 15 days, the authorities will tear down the property themselves.
"Comply or I'll tear it down myself" says the Pattaya mayor.
The order relates to Building A on 11 rai of reclaimed land. Buildings B and C are also under dispute, but the current order relates only to Building A, after an appeal to a provincial committee was rejected.
The legal wrangling over the site has been going on for years.
Pattaya's 'strongman' mayor is part of an infamous political family whose late patriarch Somchai Khunpluem, better known as "Kamnan Poh," has been described as "one of the most politically, economically and criminally influential men in Thailand's east." ("Kanman" means village headman in Thai)
Kamnan Poh rose from humble origins to become an entrepreneurial and political force in Chon Buri province. He supported businesses that enabled the area to flourish, and vocally endorsed politicians vying for seats in the region. He even once took up the post of mayor of Saen Suk district.
He was also known as an organised crime boss. In 2003 he was sentenced to 25 years in prison for hiring a gunman to murder a neighbouring village headman.
He was also sentenced to five years and four months in prison for corruption over the purchase in 1992 of a protected 22.4 hectare area in Khao Mai Kaeo tambon with intentions to convert it into landfill.
The local "godfather" evaded capture for some time after an appeals court upheld the murder verdict in 2006, until he was caught by police in Bangkok on January 30, 2013 at a motorway toll gate. He began to serve his combined sentence of 28 years and four months, which was later reduced to 11 years and six months.
He died of cancer in June of last year.
SOURCES: thaivisa |Daily News | Khaosod English
Keep in contact with The Thaiger by following our
Facebook page
.
Chon Buri closes more businesses, asks public to avoid beaches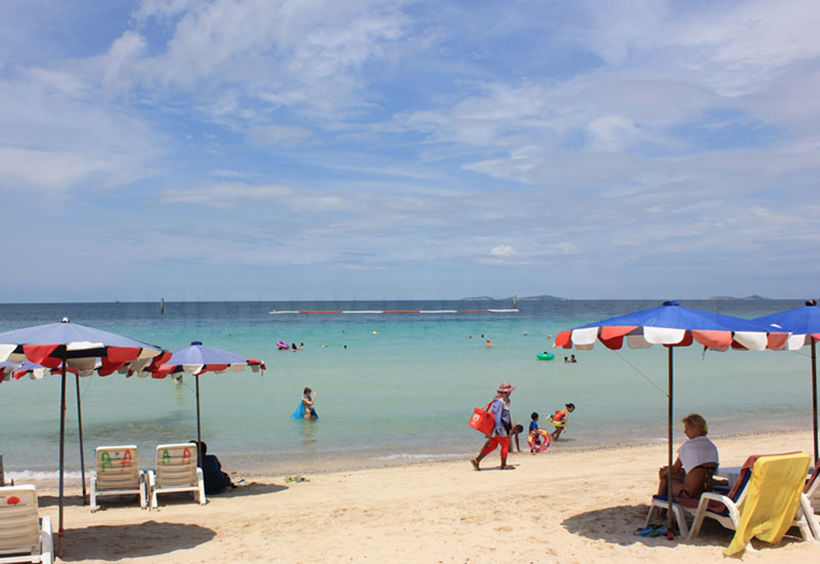 Yep, this means Pattaya as well. The governor of Chon Buri province today signed an order for the closure of additional businesses "until the situation improves," to help prevent the spread of the Covid-19 coronavirus in and around the major party town of Pattaya.
The order includes the closure of following:
Water parks and public swimming pools (Privately owned pools are at the discretion of thehi owners, including condos. Some condos have chosen to close, some have not. The decision rests with condominium management.)
Amusement parks (This appears to include public playgrounds.)
Amulet and trinket markets
Internet shops and gaming cafes
Pool halls, chess clubs, snooker halls, darts clubs and other attractions of this nature where people tend to gather
Arcades and entertainment style tourist attractions
Bowling alleys
The order is in addition to all entertainment-style venues previously ordered closed. The previous end date of closures was April 1. Officially, this has not changed is likely to be extended "until the situation improves" as well.
The order also says people should avoid gathering on all Chon Buri beaches from 8pm-6am.
"This is not an order but a request, as public beaches are owned by the Ministry of the Interior and are thus public land, which would require a decree from the absolute top level of authority to close and would affect the entire nation."
The order says golf courses may stay open but clubhouses, tournaments, contests and meeting style activities must be closed or are prohibited. Precautions must be taken and large groups are forbidden.
The order also says beaches must ensure at least 1.5 metres between beach chairs, and chairs must only be used during daylight hours.
It specifically addresses markets, many of which have been very busy in recent days, stating that markets must have designated entry and exit points. All visitors to markets must be provided hand sanitizer and proper precautions taken. Crowds should be controlled and people should not be gather to drink or socialise.
Restaurants may remain open, but the exception is made for eating, not for people to gather in groups and drink and socialisee. Proper hygiene standards and distance between patrons must be followed. People are encouraged to stay home, but the order doesn't represent a shutdown or lockdown order and are free to move about as they wish.
SOURCE: The Pattaya News
Keep in contact with The Thaiger by following our
Facebook page
.