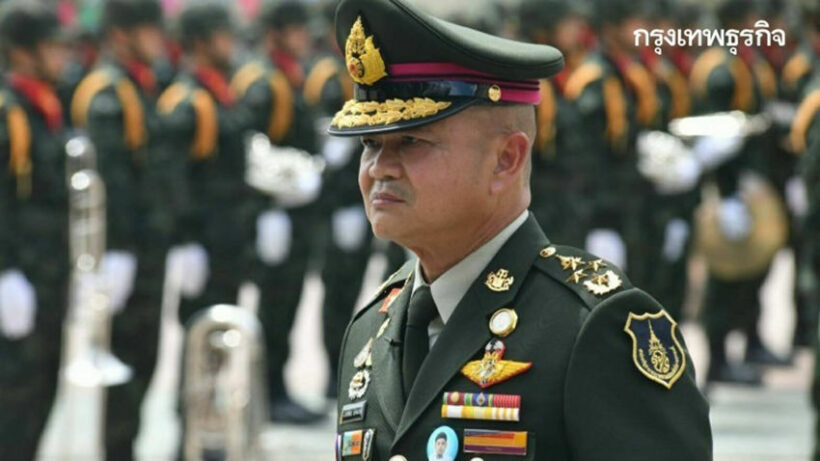 Thailand's Army chief Narongpan Jitkaewthae has described the chances of a coup as, "less than zero", insisting the current political unrest can only be solved by political means. Pro-democracy activists continue to put pressure on the government, repeating their demands for the resignation of PM Prayut Chan-o-cha, a charter (constitution) re-write and reform of the role of the country's revered Monarchy.
Addressing reporters yesterday, Narongpan insisted a coup was not a possibility. The army chief also defended the police's crackdown on Sunday's protest, when water cannons were once again used at a pro-democracy rally.
"If everyone is sensible and considers the issue from all angles, then we will know what to do."
Despite the army chief's denial, with the government continuing to ignore protesters' demands, rumours of a coup continue to spread online. According to a Nation Thailand report, some point to the fact that the PM gave the same assurances when he was army chief in 2014, just months before the military went on to stage a coup and install him as PM.
Anti-government protesters insist they will strongly rebel against any coup attempt. The Free Youth group says a coup will never be the solution, adding that coups only serve to sweep issues under the carpet.
Protest leader and human rights lawyer, Anon Nampa, says another coup would be a disaster. He says he doesn't believe the army would choose this route, as it would mean doing away with the current charter, potentially paving the way for a different party to provide a more democratic one. The current constitution was drafted by the PM's administration and forbids the overthrowing of the democratic system.
"The solution must be via a compromise, as His Majesty the King said, but when or how it will happen remains unknown, and meanwhile, the 2 sides are trying to prevent loss of life. So, we must keep working and find a solution together."
On November 1, His Majesty, King Vajiralongkorn, delivered a rare response to a question from a UK reporter in a brief 'door stop' interview, when the King described Thailand as, "the land of compromise".
Meanwhile, the government is suggesting the formation of a national reconciliation committee to break the current political deadlock. Activists and opposition parties say this as merely a delaying tactic, but Gothom Arya, an adviser to Mahidol University's Institute of Human Rights and Peace Studies, says he's supportive of the proposal.
SOURCE: Nation Thailand