Redshirt activist acquitted, freed after nearly 4 years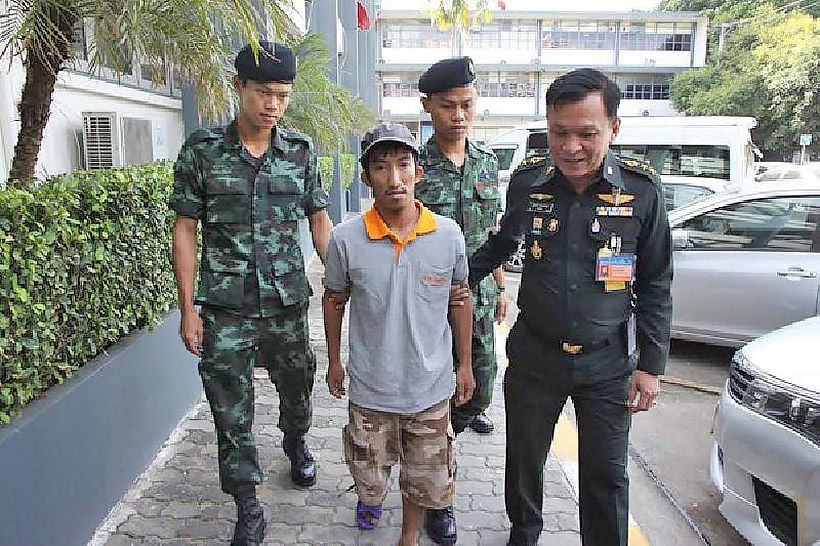 Activist Thanet Anantawong has been acquitted of national security and computer crime charges after being detained for almost 4 years. He was charged over 5 Facebook posts made in 2015, criticising the now defunct National Council for Peace and Order, and the army.
The posts were critical of the late Privy Council president and former PM Prem Tinsulanonda, and the army, for the death in custody of Suriyan "Mor Yong" Sucharitpolwong, who was accused of insulting the monarchy. The army claimed he died of a "bloodstream infection."
Thanet also alleged corruption at the army-run Rajabhakti Park in Hua Hin. Some of the posts encouraged people to float kratong (traditional Thai floating offerings) to expel dictatorship, and to wear red shirts to the park as an act of protest. The charges claimed the posts caused people to dislike the government, leading to protests to topple it.
Lawyers for Human Rights, who handled the case, say the court reasoned that while Thanet may have had different views from those in power at the time, he acted constitutionally. Quoting a translation of the verdict, they say…
"The court believes his expression of opinions was not intended to stir up sedition or disobedience among people to the extent it could cause unrest in the kingdom or law violations. It was legitimate free speech. Since the witnesses and evidence of the plaintiff do not carry sufficient weight to warrant a guilty verdict, we've dismissed the charges."
It's been 4½ years since Thanet was charged, and he was detained for 3 years and 10 months, or 1,396 days, including for the "offence" of boarding a train to the Rajabhak Park in Hua Hin as a symbolic gesture against alleged corruption in the park's funding by the army. His case was tried in a military court but only 3 witnesses were heard. Since he failed to report when summoned (but changed his mind later), he was denied bail.
The case was then transferred to a civilian court last year, delaying the trial by almost a year. The hearing of all witnesses finally ended in May.
While in custody he lost his father and was not permitted to meet with him before he died.
Now 30, Thanet is from the central Uthai Thani province, north of Bangkok. His mother died when he was 8 and he worked as a labourer for several years like his father. After competing primary school he worked as a motorcycle taxi driverin Bangkok. He joined the red-shirt protests in 2010 and was jailed for a year for breaking the emergency law at the time.
After the 2014 military coup, he continued to join anti-coup movements, especially activities led by the Democracy Study group led by Sirawich "Ja New" Seritiwat.
SOURCES: Bangkok Post | Khaosod English
Keep in contact with The Thaiger by following our Facebook page.
Never miss out on future posts by following The Thaiger.
Funeral shooting adds to Thailand's trend of politically-motivated violence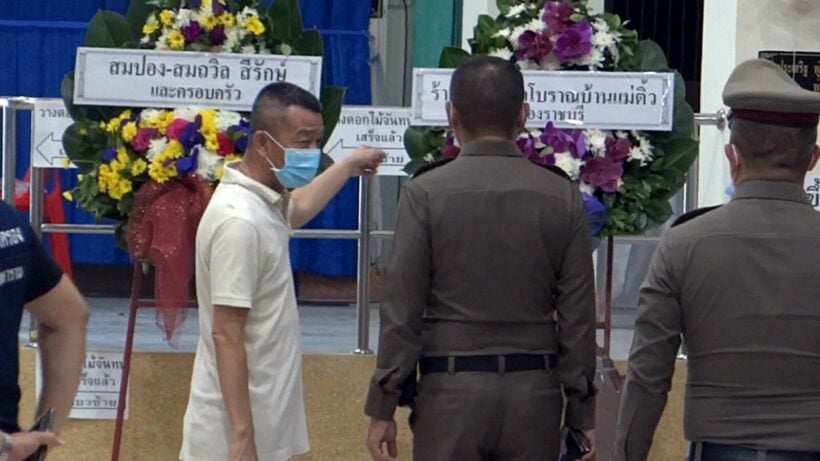 Last week, a mayoral candidate was shot and killed and 6 others were wounded, including 3 people who were running in local elections and a local kamnan, a government official of a tambon, or sub district. Police say they believe the shooting was politically motivated. Violence related to local politics has been a trend in Thailand over the past few decades.
The gunman, who police suspect is Wanchart Niamraksa, a member of the local provincial administration organisation, opened fire at a temple in Ratchaburi, a province west of Bangkok near the Myanmar border. Witnesses say the gunman fired shots from behind a Buddha image, shooting Yingpan Kanket, the kamnan of tambon Don Sai, was lighting candles and incense sticks to start the funeral. Yingpan is now in critical condition.
Varaporn Niamraksa, who was running for mayor in the March 28 municipal election, was shot and later died at the hospital. Wanchart's wife was Varaporn's main competitor in the mayoral election. He's also Varaporn's brother-in-law. Wanchart has since surrendered to police.
The gunman shot and wounded 5 others, including 3 who are all running for the municipal council of tambon Don Sai. Police say they plan to charge Wanchart with murder, attempted murder, illegally possessing firearms and ammunition and carrying them in public.
While the story was covered in Thai media, it wasn't a major headline, according to a Thai reporter. He says there's been a pattern of politically motivated violence in Thailand. Just this past January, police arrested a man for allegedly planning to kill a local election candidate in the southern province Nakhon Si Thammarat.
Local politics in Thailand were described as "bloody" after the passing of the 1997 Constitution, leading to what the media calls a "decade of decentralisation."
More than 362 local politicians were murdered between 2000 and 2009, according to date reported by Thai media. There were around 100 other murder attempts on local politicians. Around 73% of the victims who were either killed or wounded were sub district administration organisation representatives. Most were shot.
The majority of cases were in Narathiwat, Pattani, Yala and Songkhla, province's in Thailand's deep south near the Malaysian border, plagued with violence for decades due to the religious separatist insurgency.
In recent years, there's also been a number of reports involving violence among local politicians in Thailand. In 2019, an MP for the Isaan province Khon Kaen was sentenced to death for hiring 2 former police officers to kill the assistant chief of the Khon Kaen provincial administration.
SOURCES: Kyoto Review | Bangkok Post| Chiang Rai Times| Post Today
Keep in contact with The Thaiger by following our Facebook page.
Never miss out on future posts by following The Thaiger.
2 Phuket Town nightclubs shut down after allegedly violating multiple laws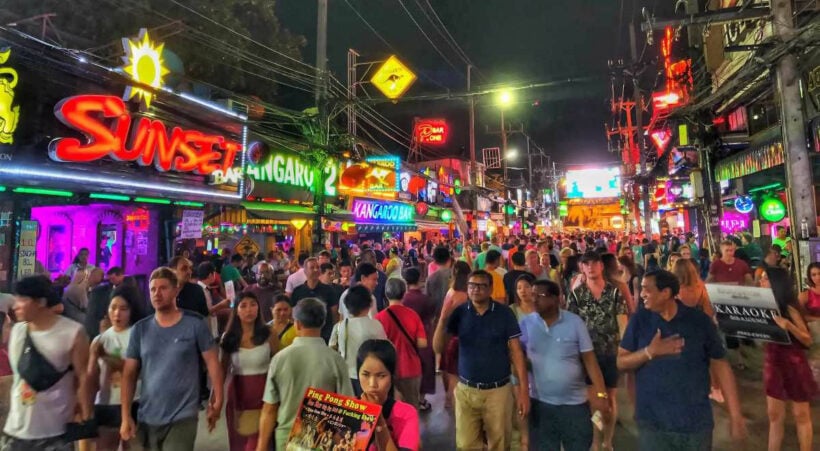 2 Phuket Town nightclubs are shutting down after allegedly violating multiple laws. The Maldives and H20 on Lim Sui Ju Road, on the south end of Phuket Town were ordered by the Phuket Governor to close immediately, with the Maldives being ordered to close for 5 years.
The order comes after the Phuket City Police inspected the Maldives club, arresting the manager for operating an entertainment venue without a permit, allowing people under 20 years old to work or "use services in the venue," and for selling alcohol without a permit.
Governor Narong cited his authority under Section 4 of NCPO order 22/2558 to order the Maldives nightclub to be closed for 5 years, from March 5, 2021 to March 4, 2026.
The order also prohibits the operators from opening any other entertainment venues during the same period. The H20 nightclub was ordered to close by a provincial order after Phuket City Police say they inspected the venue and charged the operator for selling or providing shisha, or baraku, without permission.
The owner was also accused of operating an entertainment venue without a permit and violating the provincial order for enforcing Covid-19 safety measures. But it is unknown what penalties were handed down to the operator of the H20 nightclub, unlike the Maldives operator, who received a penalty.
Instead, the governor cited the Revolution Council announcement of 1959, to shut down the establishment for 30 days from March 5, 2021 to April 3, 2021. The orders noted that both operators of the clubs have the right to appeal the closures, having 15 days to file an appeal directly with the Phuket Governor.
Meanwhile, Phuket is set to open its doors to vaccinated, international tourists by October, pending the government's approval. The local government's initiative, named Phuket First October, proposes vaccinating a majority of its population over 18 years of age in time for the high season.
The move would allow thousands of vaccinated Europeans to enter Thailand, while locals would be protected from the virus symptoms.
SOURCE: The Phuket News
Keep in contact with The Thaiger by following our Facebook page.
Never miss out on future posts by following The Thaiger.
Cambodian dog slaughterhouse shut down, owner says he is "ashamed"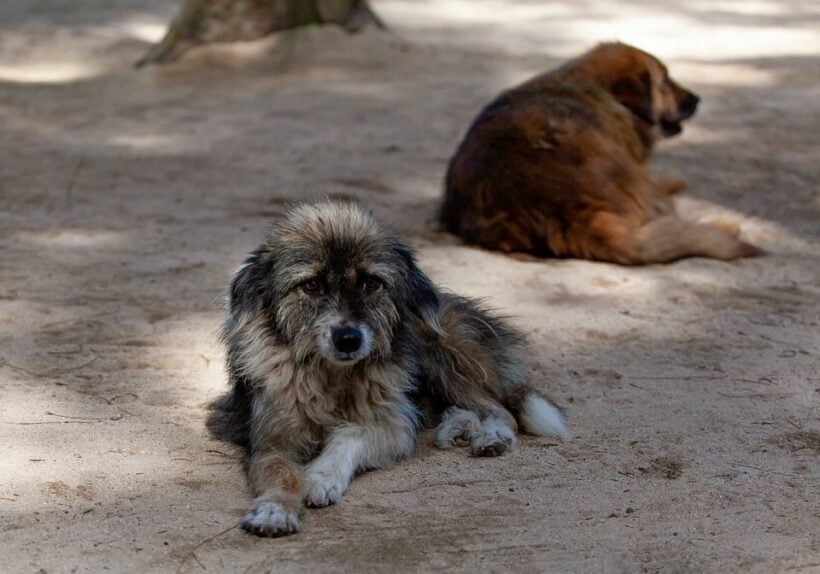 After increasing calls to end the dog meat trade, a Cambodian slaughterhouse is shutting down, with its owner saying he is "ashamed." Ouk Mol, the owner, says the dog slaughterhouse has killed more than a million dogs since opening in 1995.
According to Four Paws animal rights group, Cambodia slaughters between 2 to 3 million dogs per year, while offering the cheap meal of protein at more than 100 dog meat restaurants in Phnom Penh, its capital.
Mol's slaughterhouse is responsible for all the supply to Phnom Penh, but he says he will no longer be killing dogs, citing increasing pressure from animal rights groups and civilians alike. The 50 year old former soldier says he feels ashamed.
"But I want to quit the business because I am getting old and a lot of people have criticised me about the dog meat trade."
The operator was offered financial support from Four Paws to open a grocery store if they shut down their slaughterhouse with Ouk Mol's wife, Sao Phally, saying she is glad they have found a way out of the business.
"We were always worried about sin because of our killing. People looked at us in a bad way."
The slaughterhouse, which uses vats to drown the dogs, and blowtorches to remove their fur, slaughtered up to 200 dogs per day. Now, as of yesterday, the company has shut down, with the remainder of dogs being sent to animal charities for rehabilitation and placed for international adoption.
Phnom Penh is the 2nd city in Cambodia to follow increasing calls to close the dog meat trade, as Siem Reap banned the trade last year in a victory for animal rights groups. Until 2020, Siem Reap, Cambodia's largest tourist city, was known by rights groups as the "lynchpin" of the trade.
Despite Cambodia's efforts to begin closing down its dog meat trade, it is not the only Asian country that features dog meat as a cuisine. Consuming dog meat in Vietnam is more popular than in Cambodia, which shows the industry has a long way to go with regards to respecting animal rights.
SOURCE: Thai PBS World
Keep in contact with The Thaiger by following our Facebook page.
Never miss out on future posts by following The Thaiger.