2 women arrested for human trafficking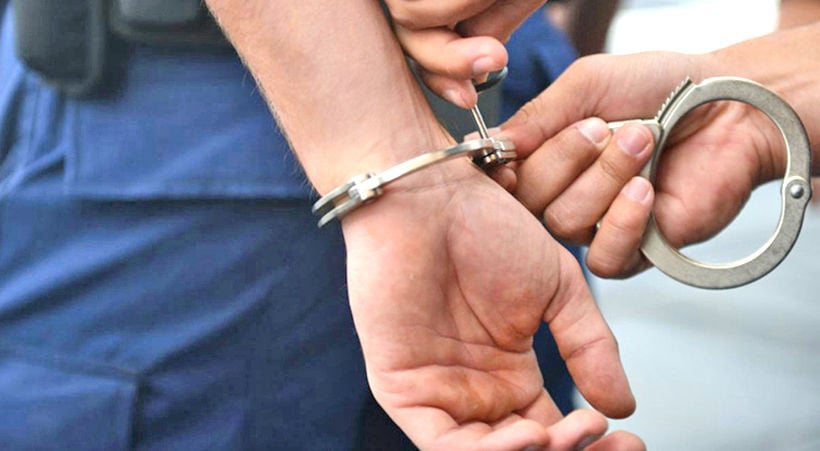 Police have arrested 2 Thai women for luring Thai girls into prostitution in Dubai. The girls were told they'd work as masseuses, but instead were forced into prostitution. Immigration police reported the arrest of 28 year old "Rissraporn" and 25 year old "Aranya" on charges of human trafficking.
The suspects would "sell" girls to buyers in Dubai. The girls were abused, held against their wills, harmed and threatened. The victims believed that they were travelling to work as masseuses specialising in traditional Thai massage, but heir dreams were destroyed as soon as they arrived in the UAE, when they were forced into prostitution and sold in brothels. They were threatened and treated as slaves. They couldn't flee as their passports were confiscated.
One victim escaped to the Royal Thai Embassy in Abu Dabhi. She met with a member of the Alliance Anti-Trafic NGO and immigration police. An investigation was opened and arrest warrants were issued. Officials discovered the location of both suspects, leading to their arrest. According to a spokesperson:
"It is disappointing that these women are destroying other Thai girls by taking advantage of their hopes to go to work abroad for better pay. Hopefully, the investigation will help officials arrest more of those involved in the case."
SOURCE: Thai Residents
Keep in contact with The Thaiger by following our
Facebook page
.
5 year old Burmese girl raped, murdered in Tak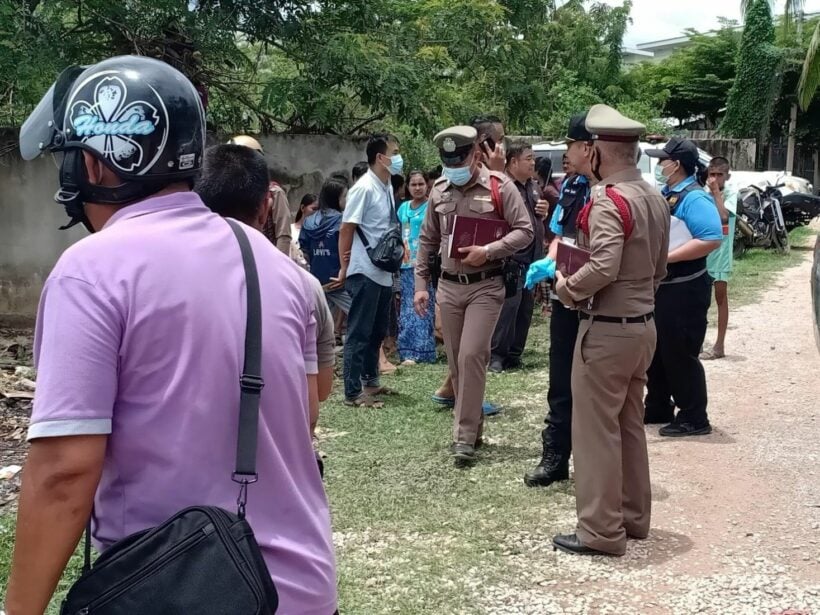 Villagers in the north western Tak province were shocked yesterday by reports of the rape and murder of a 5 year old Burmese girl. Her body was discovered in a forest in Mae Sot district. Police went to Muhajireen community in Mae Sot after being notified of the crime. They found the girl's body, her hands and legs bound with rope and her clothes torn.
It's was assumed the girl was raped and murdered. 3 suspects have been arrested while authorities await forensic test results. Mae Sot Hospital has confirmed the girl suffered internal injuries and bleeding. Doctors also found a piece of cloth stuffed in her mouth.
The community of about 100 residents were horrified by the news. They say the girl went missing at around 7pm on Friday and was found the next morning.
Witnesses claimed that they saw a man take the girl away while she was playing alone in the yard. He reportedly returned alone. It was later revealed the man had previously been convicted for rape and imprisoned for 7 years when he lived across the border in Myanmar.
SOURCE: Nation Thailand
Keep in contact with The Thaiger by following our
Facebook page
.
Man fatally shot in hunting expedition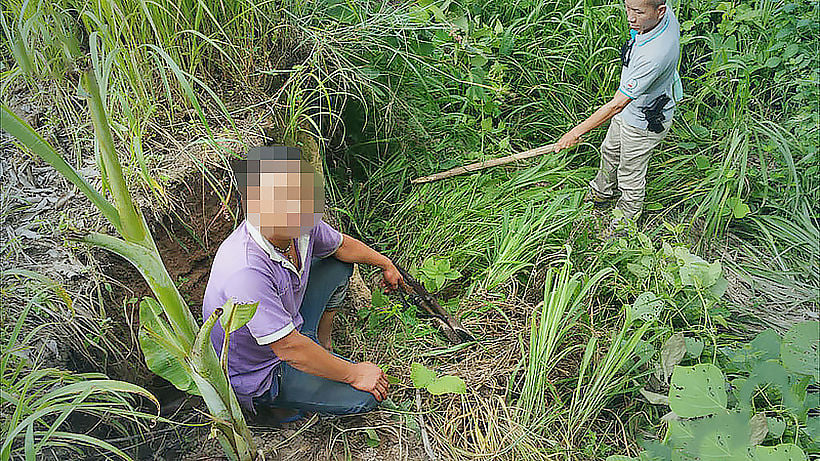 Authorities in Lamphun province, south of Chiang Mai, have arrested 29 year old Weerachai Rorwongtawan for allegedly shooting dead his friend, Phitsunu Tanupetchpan, while hunting with 2 other friends. The suspect told police he had invited his friends to go hunting with him, and that he and Phitsunu were in different areas of the forest. When he saw something moving among some bamboo, he thought it was an animal and fired. Phitsunu later died of his wounds.
Weerachai claims he was shocked to hear his friend's cries, and quickly decided to call the police and an ambulance. But the dead man's older brother pointed to inconsistencies in the alleged killer's story. He said Weerachai told him he thought Phitsunu was a wild cat and hence shot him. But when questioned by police he said he thought his friend was a rat.
He also said Weerachai did not confess initially that he had shot his brother, saying it was an accident. Police have confiscated the gun and are questioning Weerachai and the other people hunting at the same time. All were charged with use of narcotics after urine tests.
SOURCE: Nation Thailand
Keep in contact with The Thaiger by following our
Facebook page
.
Intoxicated navy officer fatally shoots police rescuer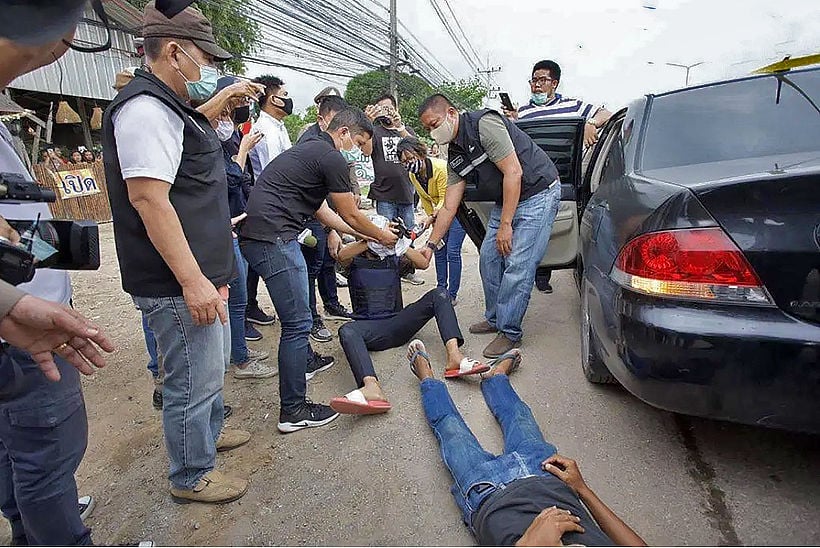 A police volunteer in Chon Buri province's southern Sattahip district was fatally shot when he tried to rescue a heavily intoxicated navy officer from his flipped vehicle. A bystander was also shot and injured. Police were alerted to the incident at around 2am. When they showed up they found 33 year old Rit-rong Yasawut, fatally injured, with inebriated 23 year old Jirat Katanyoo laying next to him.
Also at the scene was 50 year old bystander Adun Chansaeng, the owner of a nearby restaurant, nursing a gunshot wound on his right arm, and the soldier's girlfriend 23 year old Sutthina Wuttichai. She told police Jirat was drunk before driving, which resulted in him flipping the car. When Rit-rong showed up to try and rescue him, Jirat began firing at him.
Jirat had been shot 3 times in the chest and twice in the arm, and succumbed to his injuries at Somdej Phranangchaosirikit Hospital, where the others were also taken for treatment.
Police believe Jirat may have been so drunk that he started hallucinating that the rescuer was coming to attack him.
He faces charges of intent to murder, second degree homicide, brandishing a firearm in public and drunk driving. He remains in police custody and the Thai Navy has also been involved in the investigation. The case will be prosecuted by the Chonburi Military Court.
SOURCES: Nation Thailand | Thai Examiner | The Pattaya News
Keep in contact with The Thaiger by following our
Facebook page
.