Chiang Mai protesters perform in pouring rain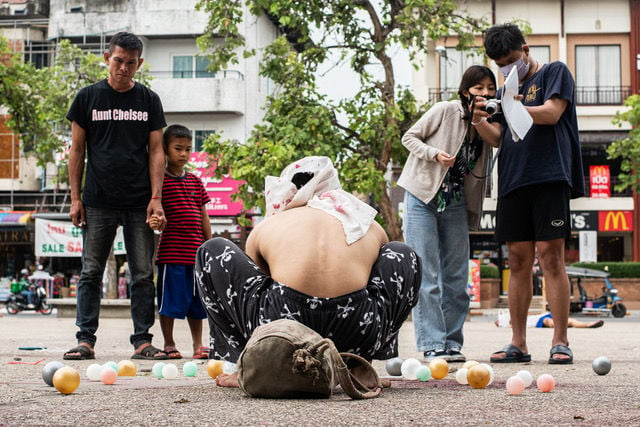 by guest writer Will Langston
Pro-democracy activism continues its public display in Chiang Mai City. For the third time in a week, activists and protestors gathered under outside old walls of the city to demonstrate.
The name of the performance yesterday was entitled "EAT (I'M) ARE". The title is wordplay based on the famous steak eatery in Thailand called 'EAT AM ARE'. According to one Chiang Mai University student the title alludes to, "Someone or something that has more power. And, that someone or something is trying to eat, limit or disqualify their freedom and rights."
Student performer named Benz Pisuttisakand said he visited with a friend who studies with him.
"I just want to practice my way to express freedom of speech and action in a public space. As an artist. As a citizen of this country."
Benz performed childlike drawings on a lime green easel.
"Today I chose the action of drawing as my self expression while using a public space. I want to make it recognisable that we have the right to free speech and the right of using public space. There are a lot of absurdities that happen these days. "
Most of the performers come from The Lanyim Theatre group but multiple local art organisations unified for the protest event. The performance began at 7am and continued throughout the day and evening with performances at every hour at Tha Pae Gate.
The protesters weren't given any assistance from the weather. By noon, the Chiang Mai rain had grown to a torrential downpour and kept up all day long into the night. The performers persisted and, just like clockwork, new activist performers began performing on the hour, every hour.
For more information about future events you can find more information at the Lanyim Group's Facebook page.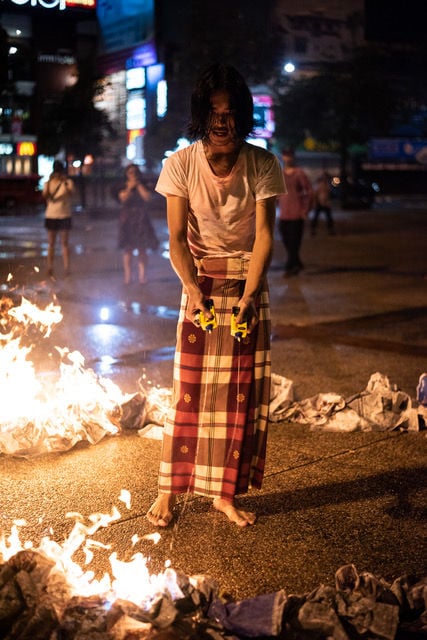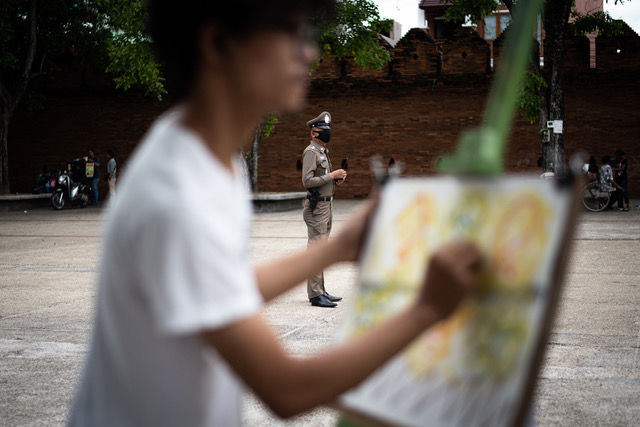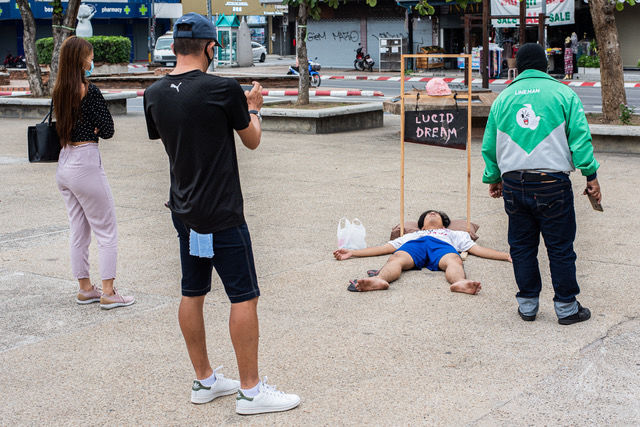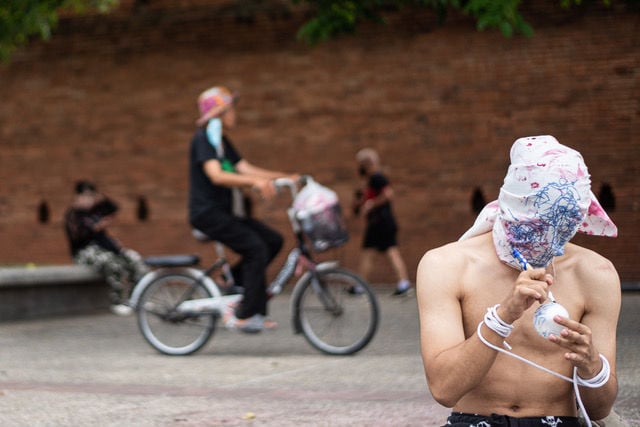 Keep in contact with The Thaiger by following our
Facebook page
.
Never miss out on future posts by
following The Thaiger
.
Heavy rain across the country this weekend – local forecasts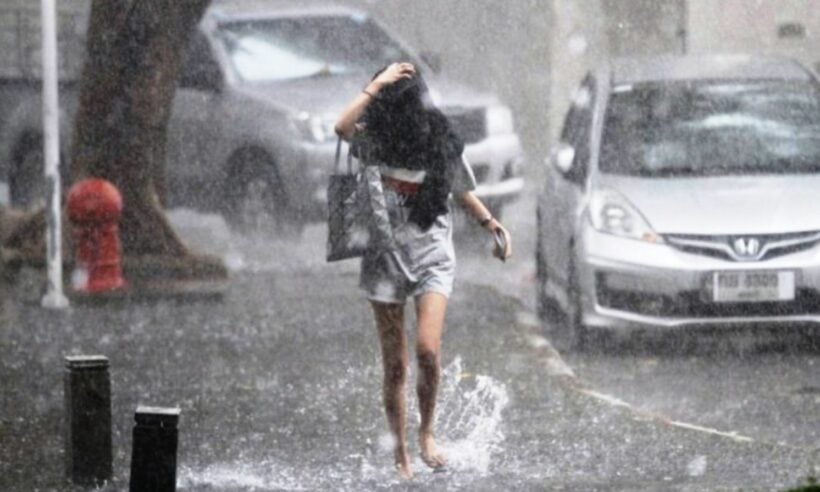 Heavy rain is expected across much of Thailand over the next few days, mostly as a result of the intensity of a tropical storm crossing into Vietnam today, 'Noul', from the South China Sea. The low pressure cell will help intensify the effects of the south west monsoon too. But the remnants of the storm won't "slam" into Northern Thailand as one news site claimed – rather it will be a lot of rain and increased winds. The storm is expected to cross into Thailand around the Mukdahan province some time early tomorrow,
Around the country, Saturday will be the worst with rains easing during Sunday. Thailand north east 'Isaan' provinces will be the worst affected as they are in the direct track of the storm as it crosses Vietnam, into Laos, and then crossing Thailand's borders in the upper north east in the early hours of tomorrow morning.
Whilst tropical storm 'Noul' has been packing winds from 80 – 120 kilometres per hour as it reaches the central Vietnam coast areas, including popular tourist locations like Da Nang and Hoi An, the storm will continue to dissipate as it moves inland. The storm has been tracking across the South China Sea this week, gathering strength, in a west northwesterly direction.
Residents in the coastal town of Hoi An report that it rained continuously last night, with strong winds, and that they expect widespread flooding to be reported during the day.
The forecast for heavy rain in Bangkok will probably dampen some of the enthusiasm for tomorrow's anti-government rally to be held in and around the Thammasat University Tha Prachan campus.
Here are the forecasts for Saturday and Sunday around the country…
Bangkok

Phuket

Chiang Mai

Pattaya

Khon Kaen

Koh Samui

Read more about Thailand's annual monsoons HERE.
SOURCE: weather.com
Keep in contact with The Thaiger by following our
Facebook page
.
Never miss out on future posts by
following The Thaiger
.
Loan sharks allegedly threatened 8 year old boy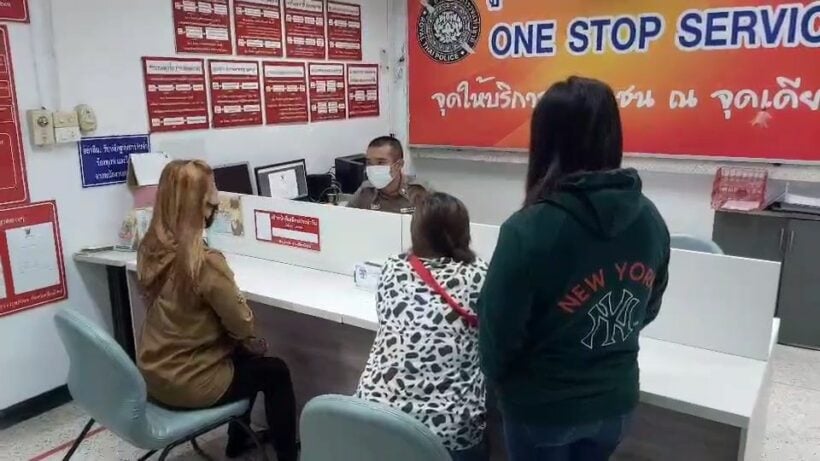 Police are trying to track down 2 men who allegedly trespassed inside someone's home in Chiang Mai and threatened an 8 year old boy, claiming his mother owes them money.
The boy was home alone when the alleged loan sharks parked their black truck and entered the house looking for the mother. When they saw she wasn't home, they allegedly threatened the child, saying… "Take care of your mom, she might die before she pays off her debt."
The boy's mother, 43 year old Saithong filed a report with police, saying that she was scared something might happen to her or her children. Thai media says the family is "shocked" and "scared."
Officers from both the Hod Police Station and Jom Thong Police Station are investigating. Police say the threat violates Thailand's Child Protection Act. If they find the men who made the threat, police say they will arrest them.
Police are asking the public to report any threats made by loan sharks.
SOURCE: Thai Residents
Keep in contact with The Thaiger by following our
Facebook page
.
Never miss out on future posts by
following The Thaiger
.
Chiang Mai official accuses YouTuber and 'life coach' of fraudulent fundraising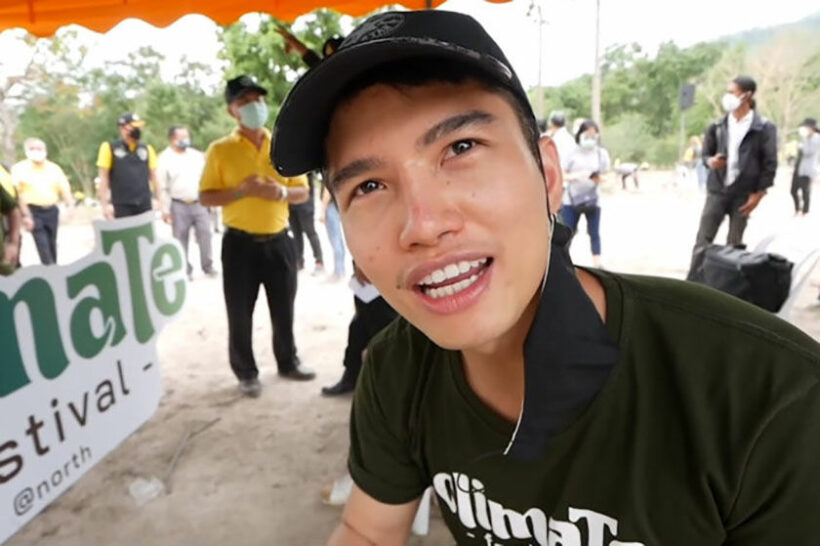 An official in the northern province of Chiang Mai is accusing prominent Thai life-coach Sean Buranahirun of fraudulent fundraising and misleading the public. Bunyarith Nipvanich, assistant chief of the Mae Rim district, has filed a police report, accusing Sean of not distributing funds he raised in March to help officials fight forest fires in the renowned Doi Suthep area.
Sean Buranahirun dispenses simplistic 'life advice' and quasi eastern philosophy on YouTube, in English and Thai. His channel has 1.4 million subscribers.
Thai PBS World reports that over 6,000 donations were made to Sean's bank account between March 30 and May 6, adding up to a total of 1.4 million baht. Bunyarith says a portion of that was then transferred to Sean's business account, but officials involved in fighting the Doi Thep forest fires say they never received any. Bunyarith is calling for legal proceedings against Sean, accusing him of illegal fundraising, defrauding donors, and violating the Computer Crimes Act.
Meanwhile, it's understood Sean presented himself at Chiang Mai police station in July, accompanied by a lawyer, following a summons. At the time, he said donations were used to buy N95 face masks, which were sent to 21 hospitals and schools. He further added that he would send 1.3 million baht of his own money to the Chiang Mai governor.
SOURCE: Thai PBS World
Keep in contact with The Thaiger by following our
Facebook page
.
Never miss out on future posts by
following The Thaiger
.