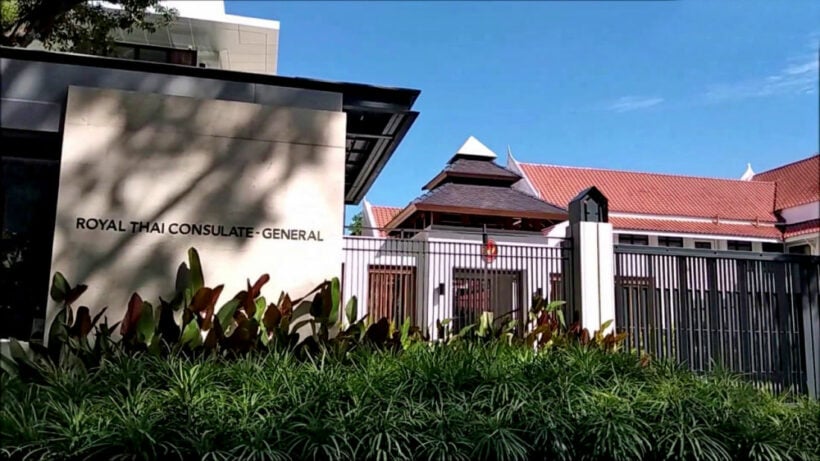 PHOTO: New Royal Thai Consular General in Penang
An FOT (Friend of Thaiger) has returned from applying for a visa with the Royal Thai Consulate General in Penang, a popular port to the south of Thailand for 'southern' expats and tourists seeking visa upgrades, renewals or even for their first run. Thanks to Daren Jenner for the following tips if you're heading to the bright, shiny new Consular offices there.
Daren also mentioned that it was 'very quiet', a different situation from a year ago when the Consul General issued changes to visa applications saying they would only accept the first 200 applications each day.
1) Dress conservatively. No singlets, or clothes exposing too much shoulder. Make sure shorts or skirts are of a suitably 'conservative' length.
2) Be polite and pay attention to the 'guard' at the entry gate. He's actually much more than a guard and can help you avoid time-consuming mistakes. He is your first point of contact and can answer just about any preliminary question you have and will usually check you have all the required paperwork before giving you a queue number.
3) Be prepared for 'new rules' or changes in requirements by bringing additional documentation. Rules do change, staff change. The more information and documentation you have, the better your chances of avoiding refusal. Don't forget your passport-sized photos.
4) Speak respectfully to the consular officers and listen carefully to what they say. In my case it meant an extra trip back to the hotel, two more cab fares, but when I returned with what they asked for they processed my visa politely and promptly.
5) Don't argue or debate requirements as they do have discretion, and you will certainly lose the argument. Rather, ask them what is the best way to meet the requirement. Then focus on getting what they asked for.
6) When you are finished, thank the officers and the security guard who helped you. A little courtesy goes a long way. Also, you might be surprised at who and what they remember!