Top six tips when visiting Royal Thai Consulate General in Penang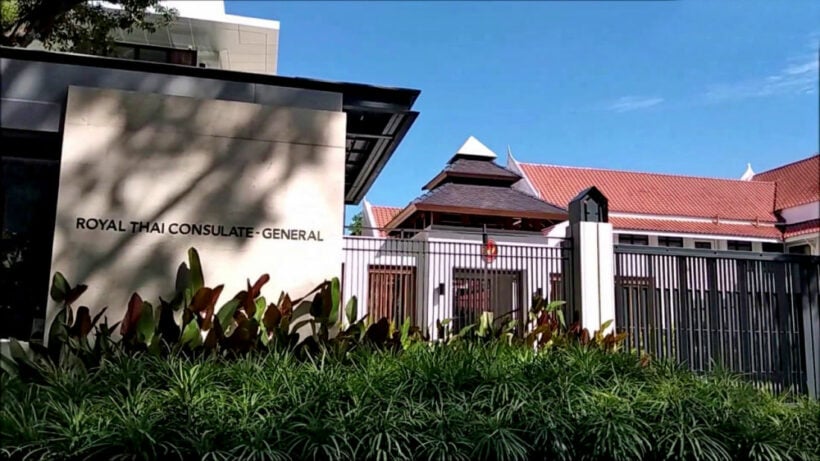 PHOTO: New Royal Thai Consular General in Penang
An FOT (Friend of Thaiger) has returned from applying for a visa with the Royal Thai Consulate General in Penang, a popular port to the south of Thailand for 'southern' expats and tourists seeking visa upgrades, renewals or even for their first run. Thanks to Daren Jenner for the following tips if you're heading to the bright, shiny new Consular offices there.
Daren also mentioned that it was 'very quiet', a different situation from a year ago when the Consul General issued changes to visa applications saying they would only accept the first 200 applications each day.
1) Dress conservatively. No singlets, or clothes exposing too much shoulder. Make sure shorts or skirts are of a suitably 'conservative' length.
2) Be polite and pay attention to the 'guard' at the entry gate. He's actually much more than a guard and can help you avoid time-consuming mistakes. He is your first point of contact and can answer just about any preliminary question you have and will usually check you have all the required paperwork before giving you a queue number.
3) Be prepared for 'new rules' or changes in requirements by bringing additional documentation. Rules do change, staff change. The more information and documentation you have, the better your chances of avoiding refusal. Don't forget your passport-sized photos.
4) Speak respectfully to the consular officers and listen carefully to what they say. In my case it meant an extra trip back to the hotel, two more cab fares, but when I returned with what they asked for they processed my visa politely and promptly.
5) Don't argue or debate requirements as they do have discretion, and you will certainly lose the argument. Rather, ask them what is the best way to meet the requirement. Then focus on getting what they asked for.
6) When you are finished, thank the officers and the security guard who helped you. A little courtesy goes a long way. Also, you might be surprised at who and what they remember!
Want more from the Thaiger family?
📱 Download our app on Android or iOS for instant updates on your mobile
📧 Subscribe to our daily email newsletter
👍 Like/Follow us on Facebook
🔔 Subscribe to or Join our YouTube channel for daily video updates
Foreigners can register for vaccination next month (next week for some on Phuket)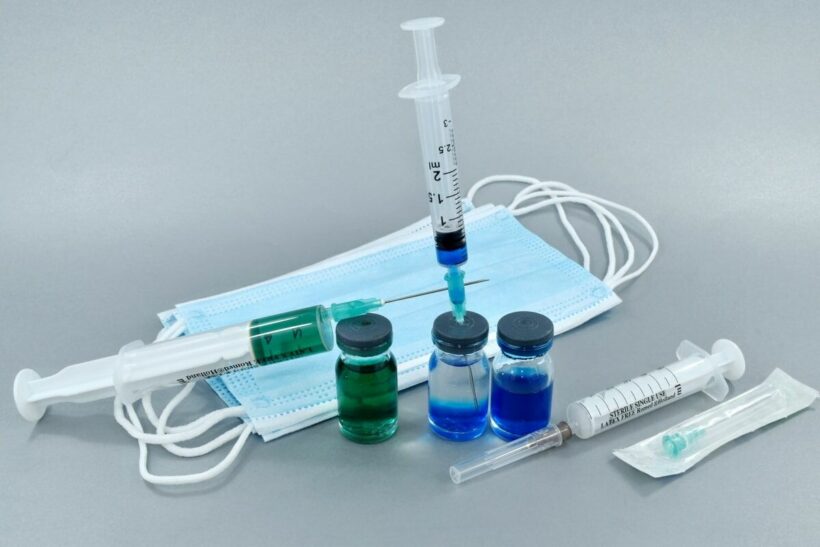 But when they will actually be vaccinated remains up in the air. While a Public Health Ministry spokesperson declared just days ago that Covid-19 vaccines were reserved for Thais, not expats, the government now says that statement was taken out of context.
Yesterday, Opas Kankawinpong from the Disease Control Department confirmed that foreigners living in Thailand would also be vaccinated.
"Anyone living in Thailand, be they Thai or foreign, will be able to get the vaccine if they want it. No one is safe until everyone is safe."
Opas went on to say that the goal of herd immunity means vaccinating at least 70% of those living here – both Thai and foreign. He says there is an estimated 3 million foreign nationals living in the Kingdom long-term, pointing out that a significant proportion of the migrant worker population in Samut Sakhon has now been vaccinated. The central province was the epicentre of a second wave of infections in December, centred around its fish markets and factories.
According to the Bangkok Post, Opas then went on to say foreigners who want to be vaccinated can contact their embassy. However, judging by the comments on social media, no foreigner who has tried this has had any success. Both the British and Australian embassies have told their citizens that they are covered under Thailand's vaccination rollout – and that's that.
Opas says priority for foreigners will be accorded in the same way as it is for Thais. The eldery and at-risk, as well as those living in high-risk areas and people with underlying conditions, will be first in line. Inoculation is expected to be carried out using the locally-produced AstraZeneca vaccine.
Meanwhile, Pensom Lertsithichai from the Foreign Ministry says that from next month, foreigners should be able to register to be vaccinated.
"The ministry is trying their best to help foreigners, so they can either use the mobile app or contact hospitals directly and register to be vaccinated."
Phuket is a step ahead, with the Phuket News confirming that foreigners working on the southern island can register to be vaccinated from next Tuesday. However, they must be in possession of a valid work permit and have their employer register them on the "Phuket Must Win" website.
Phuket expats without a work permit will be included in the following phase. The island is in a race to vaccinate 70% of its population in order to re-open to vaccinated international tourists from July.
SOURCE: Bangkok Post | The Phuket News
Want more from the Thaiger family?
📱 Download our app on Android or iOS for instant updates on your mobile
📧 Subscribe to our daily email newsletter
👍 Like/Follow us on Facebook
🔔 Subscribe to or Join our YouTube channel for daily video updates
Thailand plans to include 3 million foreigners in mass vaccination program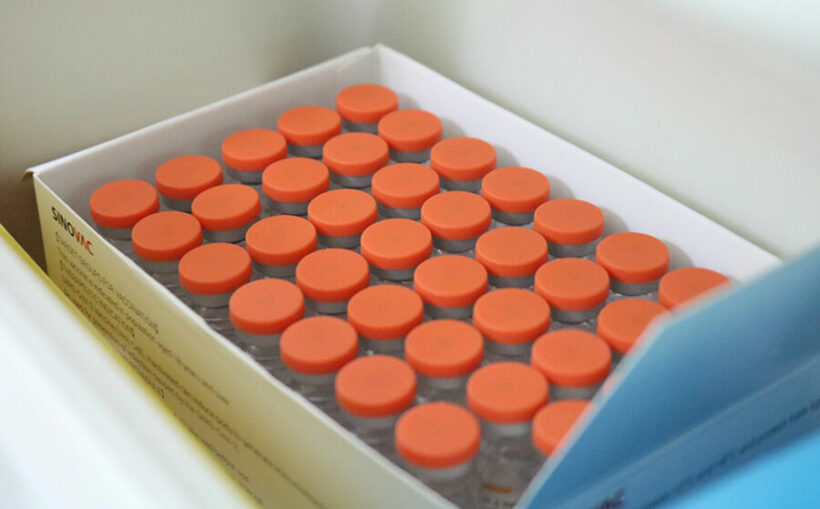 The Thai government says it is planning on including 3 million foreigners in its mass Covid-19 vaccination program in an effort to protect the entire population. Opas Kankawinpong, the head of the disease control department, has confirmed the news, saying that anyone can get the vaccine if they want it.
"Anybody living in Thailand, whether they be Thai or foreign, if they want they vaccine, they can get it. No one is safe until everyone is safe."
But the announcement is also peppered with caveats, including that foreigners will have to wait their turn. (The Thaiger will publish all the latest information from the government about foreigners registering for vaccines)
Expats have been voicing their concerns in the past few weeks about, what they say, is a lack of public information, confusion over private vaccines, and problems registering on apps. The mass immunisation program hasn't started yet, but the government is sticking to its previous announcement that major tourism areas will open in July to vaccinated travellers.
The plan was contingent upon 70% of local residents being vaccinated in order to achieve a herd immunity to the virus. But 50 million Thais and 3 million foreign residents would need to be inoculated over the next few months.
Anxiety over the massive amount of people who have yet to receive even their first dose is growing, as the country deals with its largest outbreak of Covid since the pandemic began. Reports of only frontline workers as having received the vaccines from the stock of 2.5 million Sinovac vaccines, have left critics saying that the government's slow vaccine rollout is not helping the latest wave.
Meanwhile, another 1 million Sinovac Covid-19 vaccine doses from China arrived in Thailand while another batch of 500,000 doses will arrive next week. The Government Pharmaceutical Organisation formally accepted the delivery at Bangkok's Suvarnabhumi Airport this morning.
More than 2/3 of deaths in Thailand from the virus have been recorded just in the past month alone. But new, daily infections have been hovering around the 2,000 mark since the middle of April. The Public Health Ministry says it is working on other ways to communicate with foreigners about getting the jabs.
Friday Thailand reported 2,044 new Covid-19 infections and 27 deaths.
SOURCE: Bangkok Post
Want more from the Thaiger family?
📱 Download our app on Android or iOS for instant updates on your mobile
📧 Subscribe to our daily email newsletter
👍 Like/Follow us on Facebook
🔔 Subscribe to or Join our YouTube channel for daily video updates
Everything you need to know about Covid vaccines in Thailand right now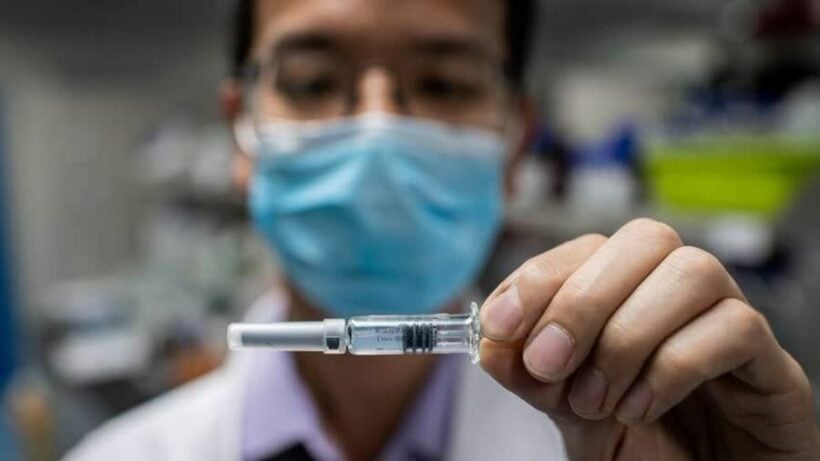 Which Covid vaccines are available in Thailand?
Thailand's FDA has licensed 3 Covid-19 vaccines – AztraZeneca/Oxford University, Sinovac from China and Johnson Johnson. Only the AztraZenaca and Sinovac vaccines are currently delivered and available in Thailand at this time. Others will likely be approved for use in Thailand in the next few months, including the Pfizer/Moderna mRNA vaccine (paperwork submitted) and Sputnik V from Russia.
Who imports the vaccines?
The Thai Government imports all vaccines and organises the distribution throughout the country. At this stage they have prevented private institutions or private hospitals from independently importing Covid vaccines. That situation could change as the government have publicised mixed messages about the issue in the past.
Who is receiving the vaccine now?
Whilst there has been delivery and distribution of vaccines up to date, there are more on the way with the intention of vaccinating around 70% of the Thai population by the end of the year. Only in Phuket has there been any major vaccination where a reported 22% of the island's population has received at least one dose. The second most vaccinated province is Samut Sakhon, the hotzone for the late December 2020 outbreak. The rest of the country is still sitting at around 1% or less.
Are the vaccines safe?
Based on the evidence available, and the nearly 1.2 billion people now vaccinated, yes. Despite some noise on the internet, the vast majority of people receiving the approved vaccines for Covid 19 are not displaying any concerning side effects following vaccination. Like all vaccines, there will be a small number of people with adverse reactions but the numbers are statistically negligible compared to the risks of not having a vaccine at all.
Leading up to the Covid-19 pandemic there had been a lot of work done to research vaccines for coronaviruses. The onset of a worldwide pandemic certainly hastened a lot of the research and hardworking that had already been done. So the normal lead time for a completely new vaccine was drastically shortened.
As of today (May 6), 1.16 billion people in the world have now been vaccinated – well on the way to a major milestone in the fight against Covid-19.
Be careful when consuming information on the internet and check the source of the information. If you have never heard of the source of the information before, Google them and check their credentials. There is, sadly, a lot of nonsense being published across the internet. Caveat emptor.
Who is being targeted for vaccination?
Healthcare professionals and people in the healthcare sector, populations in outbreak areas, elderly and people with pre-existing medical conditions. The vast majority of people are Thai with only a small group of expats vaccinated – mostly working in the education sector.
The news for foreigners receiving a vaccination keeps changing. As it stands the foreign population are at the bottom of the list with no definitive policy on how or when Thailand's foreign population will be vaccinated.
What does the vaccination cost?
The vaccine is free to Thais, fully paid for by the Thai government through its public health system. There are no privately available vaccines at the moment, for payment or otherwise.
When will expats be able to expect the vaccine?
We simply don't know at the moment. The situation is very dynamic with foreign embassies being challenged to help their citizens. At this stage they are refusing to provide any assistance, across the board, regarding helping with vaccination of their citizens.
The Thaiger will report the latest information about this issue, accurately and in a timely manner.
Can I still go to hospital or clinics for other medical situations?
Absolutely. And you should still keep any regular appointment you may have had before this current outbreak. But it's also a good time to think ahead and stock up on any vital medications and keep the phone number of your physician at hand. Take appropriate precaution if you need to visit a Thai hospital at this time and understand that there may be longer waiting times than usual.
If you have private health insurance you should be using the services of a private hospital at this time rather than overloading Thailand's public health system.
Can I travel to Thailand at this time?
Yes. There are visas available and the borders are technically "open". But there are still hoops to jump through and paperwork to prepare. DON'T make any booking for flights or ASQ hotels, or anything else for that matter, until you have spoken to the Thai embassy in your home country, even if you intend to travel from another part of the world.
Want more from the Thaiger family?
📱 Download our app on Android or iOS for instant updates on your mobile
📧 Subscribe to our daily email newsletter
👍 Like/Follow us on Facebook
🔔 Subscribe to or Join our YouTube channel for daily video updates