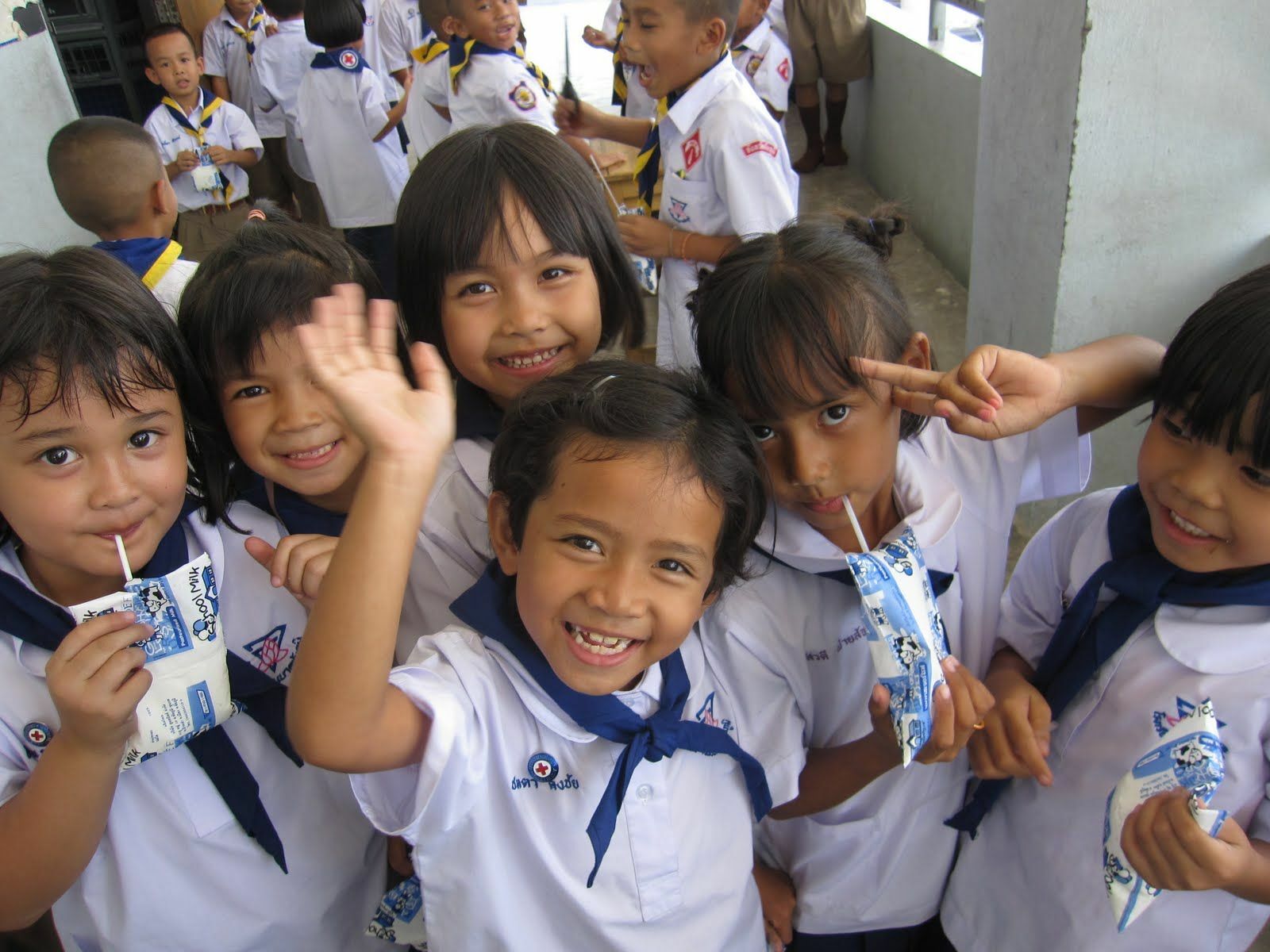 The most popular career choice among Thai children is teaching. That was the result of a Children's Day opinion poll, jointly conducted by the Thai Ministry of Culture and Suan Dusit University.
More than 7,000 kids – 3,000 boys and 4,000 girls – across the country took part in the survey.
The poll shows 15% of the kids want to become teachers or lecturers, which is a great result. If nothing else it shows that Thailand's children love and respect their teachers and want to be more like them.
A further 12% want to become doctors or nurses, and another 12% say want to go into business. Only slightly fewer said they wanted to join the police or military.
A slightly disturbing 43 of the kids have plans to become YouTubers.
When asked how they expected to benefit from Children's Day, 31% said they expected to receive money, 25% were looking forward to new toys and 15% said they expect food or sweets.
Asked what they liked best about Children's Day, 17.5% said they liked their gifts best, but the same number enjoy going out with their families.
Regarding where they preferred to celebrate, the Children's Day opinion poll found that 50% preferred to be in school, a sad reflection on the state of the nation's zoos and amusement parks that came a distant second. Not only that, but 60% of the youngsters said they thought Children's Day activities should have a strong moral or ethical content.
What kids might mean by ethical content is anyone's guess, but it probably doesn't involve pulling the wings off butterflies.
Asked about the most urgent problems facing the nation today, the kids were equally divided between drugs, education, and violence.
Children's Day is celebrated on different dates around the world. In 1925, International Children's Day was first proclaimed in Geneva during the World Conference on Child Welfare. Since 1950, it has been celebrated on June 1 in most Communist and post-Communist countries. World Children's Day is celebrated on November 20 to commemorate the Declaration of the Rights of the Child.