With 33 coronavirus cases, Thailand still welcomes Chinese tourists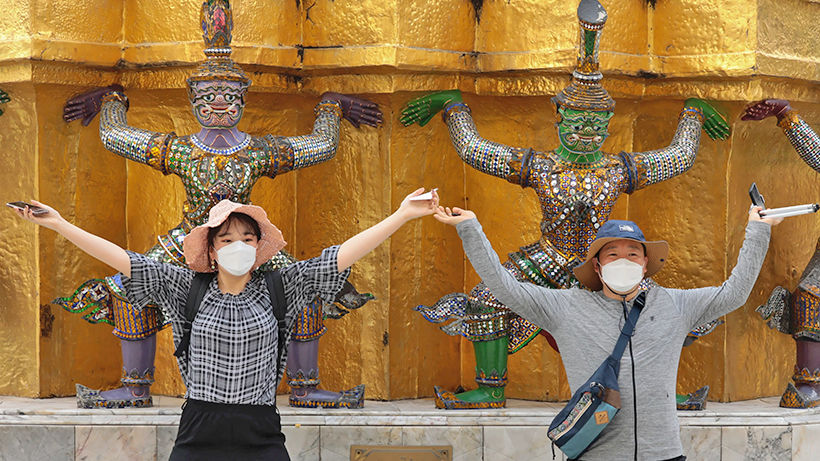 Despite the confirmation of a new case of the 2019nCov coronavirus today, Thailand has neither restricted Chinese tourists from entering the kingdom nor dropped its visa-on-arrival fee waiver, implemented to attract Chinese.
Thailand hasn't imposed any bans on tourists or travellers since the outbreak of the virus, though officials are screening passengers on arrival on flights from China, and now require a health certificate to enter the country from China.
Singapore has banned entry to all Chinese passport holders and foreigners who have recently visited China, and the US has banned the entry of all foreign nationals arriving from China. Japan and South Korea have only blocked visitors from Hubei province, the epicentre of the outbreak.
Thai PM Prayut Chan-o-cha has repeatedly reassured the public since the beginning of the outbreak.
"We are 100% in control of the situation."
Thailand's economy's is highly dependent on Chinese tourism. Nearly 11 million Chinese tourists came to Thailand in 2019, accounting for 18% of the countries GDP. More than a quarter of inbound arrivals to Thailand are Chinese, and their spending is crucial for the Thai economy.
SOURCE: Chiang Rai Times
Keep in contact with The Thaiger by following our
Facebook page
.
Baht remains strong despite virus, economic slowdown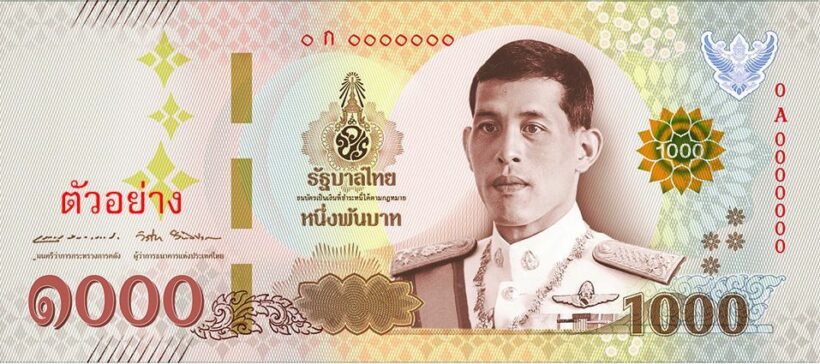 The minutes of today's meeting of the Monetary Policy Committee of the Bank of Thailand predict the Thai economy will expand at a much lower rate in 2020 than previously forecast, and far below its full potential. The discrepancy is mainly attributed to the combined impact of the coronavirus outbreak, delay to enactment of the Annual Budget Expenditure Act, and drought.
On February 5 the committee voted unanimously to cut the policy rate by 0.25 of a percentage point, from 1.25 to 1.00%, in a bid to shore up the economy. As for exchange rates, the committee said although the baht has depreciated significantly in recent days, that fact is inconsistent with economic fundamentals. During period since the last meeting, the baht depreciated against the US dollar and other regional currencies, as reflected by a decline in the nominal effective exchange rate, despite its high level compared with that in the past. The recent depreciation is mainly a result of investors' concerns over the softening outlook of the Thai economy, and the Bank of Thailand's relaxation of foreign exchange regulations to facilitate capital outflows. Investors took the view that the baht could depreciate after massive appreciation last year, the report said.
The head of capital markets research at Kasikorn Bank told reporters that the baht is currently 5.6% overvalued. He says while the country will have a lower current account surplus this year, it remains high. Kasikorn Bank has lowered its projection of the current account surplus to US$33 billion this year, down from $33.8 billion. He added that imports are still falling faster than exports, resulting in a continuous current account surplus, the main factor behind the baht's rise.
The interbank exchange rate was 31.187 baht to the US dollar at the close of trade yesterday, according to the central bank. Many research houses have revised their economic growth forecast downward to below 2% this year.
SOURCE: The Nation
Keep in contact with The Thaiger by following our
Facebook page
.
Asset World says hotel bookings in Thailand starting to recover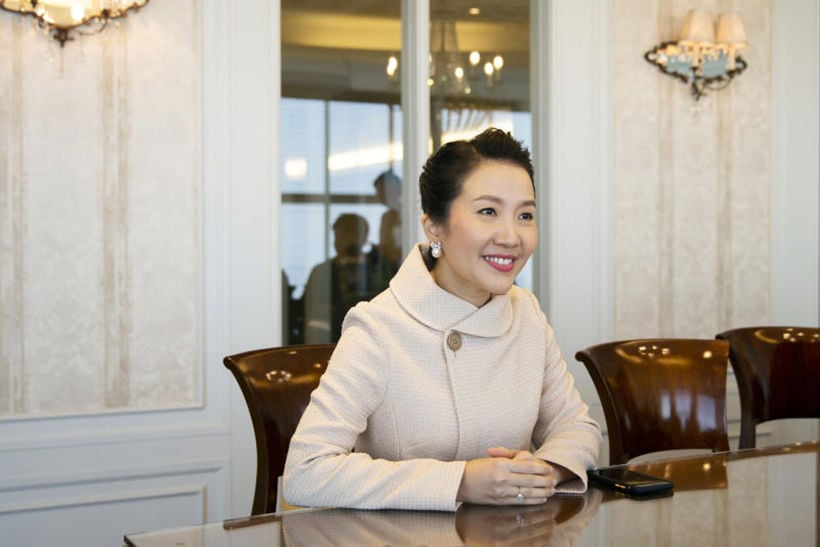 The hotel development unit of billionaire Charoen Sirivadhanabhakdi, Thailand's richest man, says bookings have begun to recover from the disruption caused by the COVID-19 coronavirus outbreak. The epidemic has impacted some 60% of the hotel and retail properties in Asset World Corp's portfolio, deterring tourism and causing events to be cancelled, according to CEO Wallapa Traisorat.
"We're starting to see a pickup in bookings now. We're hopeful that the government campaign to promote domestic tourism will boost the sector."
Travel restrictions, particularly of Chinese travellers, and fear of the virus's spread have led to a slump in the tourism sector, on which Thailand heavily relies for economic growth. Wallapa also said footfall in some of Asset World's malls has declined. The firm develops hotels, shopping malls and office buildings. It was listed on the stock market last year in a 48 billion baht IPO.
The company's biggest hotel in Bangkok, Marriott Marquis Queen's Park, has had less than 50% occupancy this month, according to Wallapa, and shoppers at its flagship retail destination, Asiatique, have also dropped more than half. But other locations weren't affected at all, such as a hotel in the popular destination of Hua Hin, mostly used by domestic tourists. That hotel remained fully booked, she said.
"The impact on revenue from the coronavirus is likely to be short term."
Asset World's shares have declined about 5.1% this year, compared with a 4.7% slide in Thailand's benchmark stock market index.
The kingdom has so far reported 35 confirmed cases the virus that spread from China. Of those, 17 have recovered.
Chinese visitors are the biggest source of spending in the Thai tourism sector, and their absence has put the economy on course for expansion of less than 1% in January through March.
SOURCE: Bangkok Post
Keep in contact with The Thaiger by following our
Facebook page
.
General Motors pulling out of Thailand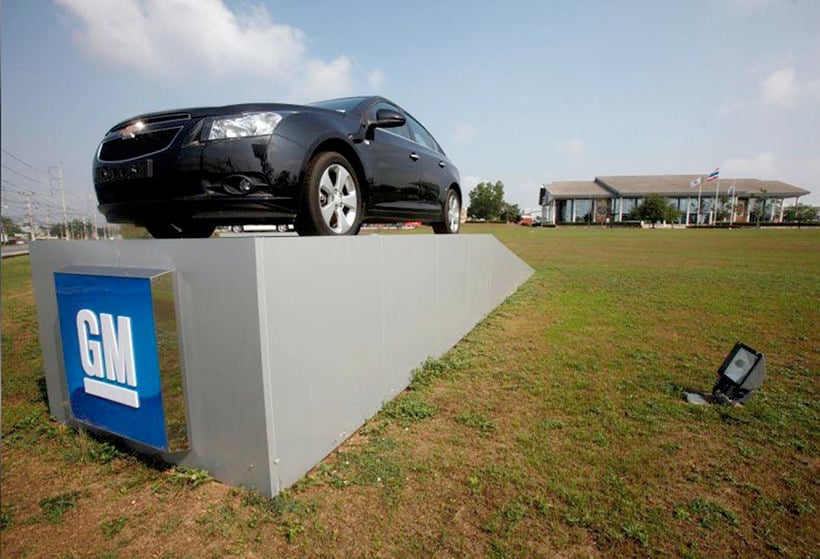 General Motors announced yesterday that it's pulling out of "markets that don't produce adequate returns on investments," namely Thailand, New Zealand and Australia. The carmaker said in a statement that it will wind down sales, engineering and design operations for its historic Holden brand in Australia and New Zealand in 2021. It also plans to sell its Rayong factory in Thailand to China's Great Wall Motors and withdraw the Chevrolet brand from Thailand by the end of 2020.
US General Motors CEO Mary Barra says the company wants to focus on markets that provide strong returns. She says the company will support its employees and customers in the transition. The company will scale back operations in all three countries to selling niche specialty vehicles, and also make the same move in Japan, Russia and Europe, where "we don't have significant scale."
"We are pursuing a niche presence by selling profitable high-end imported vehicles supported by a lean GM structure."
GM says it will honor all warranties in the markets, and continue to provide service and parts. Local operations will handle any recalls and safety-related issues, the statement said.
In August of last year General Motors Thailand announced was its cutting 327 jobs at its Rayong plants, part of a plan to reduce operating costs and slim down the manufacturing facility. There were widespread reports on social media at the time that GM Thailand laid off both regular and contract workforce. Of the total cuts, 141 jobs were regular employees.
Meanwhile, China's Great Wall Motor announced today it has signed a binding agreement to purchase a car plant from General Motors in Thailand. Great Wall said in a statement it expects to complete transaction of Rayong car plant, currently operated by GM, by the end of 2020. GM also says it is rearranging global operations.
SOURCE: Chiang Rai Times | Reuters
Keep in contact with The Thaiger by following our
Facebook page
.