Deputy PM tries to clarify the PM's letters to Thailand's richest citizens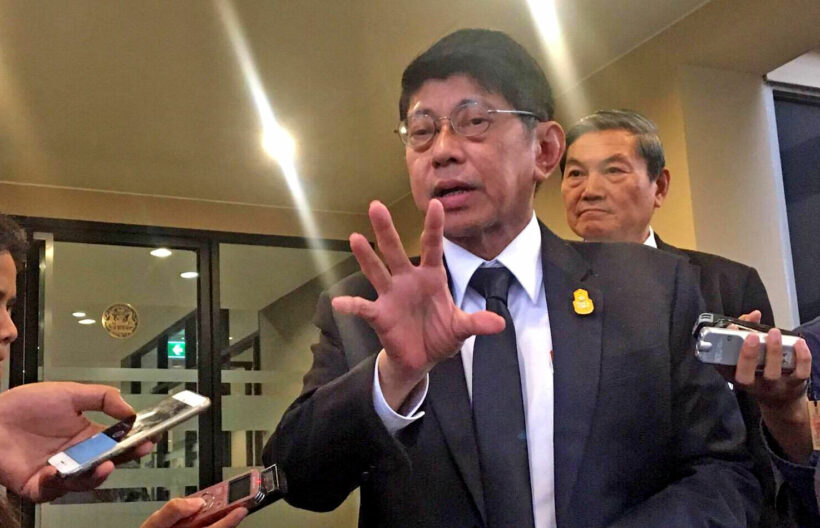 On Friday night the Thai PM told the Thai population that he was going to send a letter to Thailand's Top 20 richest people asking for their ideas on how to revive the Thai economy. And he hinted that he wants them to chip in as well.
He explained that he's doing it to gather their input and ideas to ease the impact on the economy and seeking their advice. The reaction of Thai social media was predictably savage accusing Prayut and his coalition as being a "beggar government".
But Deputy PM Wissanu Krea-ngam last night wanted to clarify that the letters the government is sending to 20 of the richest Thais was not begging for money.
He said that "things will get clearer next week and it is the premier who is taking care of all the details," (great, that clarifies everything).
Though the PM did not mention the top richest of Thailand by name during his address, they would include CP's Chearavanont family, Charoen Sirivadhanabhakdi, the Chirathiwat family, Gulf Energy Development's CEO Sarath Ratanavadi, Bangkok Dusit Medical Services and Bangkok Airways founder Prasert Prasarttong-Osoth, the Osathanugrah family, and BTS Group Holdings chairman Keeree Kanjanapas.
With an estimated net worth of US$16.9 billion, Dhanin Chearavanont, senior chairman of Charoen Pokphand Group, is the wealthiest person in Thailand.
The number two spot was occupied by Charoen Sirivadhanabhakdi with a net worth of US$16.6 billion. He runs Thailand's largest brewer, Thai Beverage, known for its Chang beer.
Number 20 on the list, presumably going to get a letter as well, is Thaksin Shinawatra with an estimated net worth of US$1.9 billion. We can imagine the letter…
"Hi Thaksin. How are things in London? Getting used to the cold weather? How's your sister? Haven't caught up with you or your family much recently, as you're a bit difficult to contact. I've been busy being prime minister. You know what it's like – meetings, phone calls, signing things, coups. Anyway, I've got this great idea…"
During his Friday evening address the Prayut also called on people to stand in unity with the government, without the division of "colour" (referring to the red shirt-yellow shirt political divide in Thai politics).
Prime Minister Prayut told the public that he and the Covid-19 Situation Administration Centre representatives will meet next week to discuss the possible loosening of restrictions and measures.
We look forward to hearing about the replies of the letters.
Here's the list of the Top 30 wealthiest Thais, according to South China Morning Post, with a prominent omission at the Number One spot…
1. Dhanin Chearavanont: US$16.9 billion
2. Charoen Sirivadhanabhakdi: US$16.6 billion
3. Sarath Ratanavadi: US$9 billion
4. Aiyawatt Srivaddhanaprabha: US$5 billion
5. Sumet Jiaravanon: US$4.6 billion
6. Jaran Chiaravanont: US$4.5 billion
7. Montri Jiaravanont: US$4.4 billion
8. Harald Link: US$3.5 billion
9. Prasert Prasarttong-Osoth: US$3.3 billion
10. Chuchat Petaumpai & Daonapa Petampai: US$3.1 billion
11. Vanich Chaiyawan: US$3 billion
12. Krit Ratanarak: US$2.6 billion
13. Keeree Kanjanapas: US$2.6 billion
14. Prachak Tangkaravakoon: US$2.4 billion
15. Somphote Ahunai: US$2.3 billion
16. Kiat Chiaravanont: US$2 billion
17. Prayudh Mahagitsiri: US$1.9 billion
18. Wichai Thongtang: US$1.9 billion
19. William Heinecke: US$1.9 billion
20. Thaksin Shinawatra: US$1.9 billion
21. Niti Osathanugrah: US$1.8 billion
22. Chatchai Kaewbootta: US$1.4 billion
23. Phongthep Chiaravanont: US$1.3 billion
24. Yupa Chiaravanond: US$1.3 billion
25. Prathip Chiravanond: US$1.3 billion
26. Manas Chiaravanond: US$1.2 billion
27. Sathien Setthasit: US$1.2 billion
28. Thongma Vijitpongpun: US$1.2 billion
29. Rit Thirakomen: US$1.2 billion
30. Surin Upatkoon: US$1.1 billion
31. Anant Asavabhokin: US$1.1 billion
Want more from the Thaiger family?
📱 Download our app on Android or iOS for instant updates on your mobile
📧 Subscribe to our daily email newsletter
👍 Like/Follow us on Facebook
🔔 Subscribe to or Join our YouTube channel for daily video updates
Stimulus package gives more back the more you spend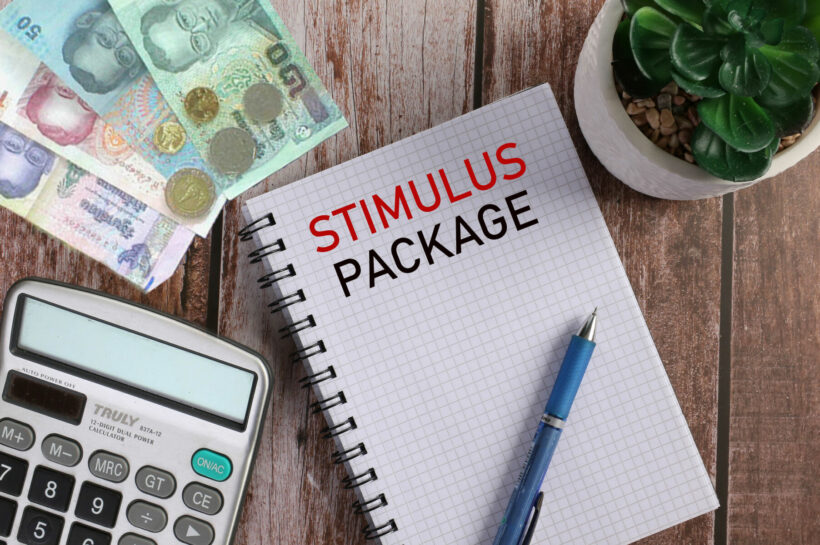 A new stimulus package targeting middle and high-income people aims at increasing spending by offering more e-voucher the more you spend. Ying Chai Ying Dai, which translates to "the more you spend the more you get", will reward those who spend between 46,000 and 70,000 baht with a 7,000 baht e-voucher. This part of the government's 225 billion baht stimulus package hopes to encourage 4 million qualifying middle- to upper-class people to spend more money by refunding 10-15% back, according to the Finance Ministry's Fiscal Policy Office.
People wishing to participate must register and make their purchases through a government e-wallet system. The system works by refunding 10 to 15% of purchases with a maximum of 7,000 baht. So at 15%, a person who spent 46,000 baht would receive back the full 7,000. On the 10% scheme, 70,000 baht in spending would be necessary to reach 7,000 cashback. No details were available on what determines the percentage level.
An additional 2,000 baht will be available for people participating in the "Section 33 Rao Rak Kan" and "Rao Chana" scheme. The plans are expected to push 85.5 billion Baht back into the economy as recipients must spend the cash by the end of June.
The 50/50 stimulus program that has been popular with the government covering half of what people spend for half for food, drink, and other items up to 150 baht per person per day will also be expanded. That plan began on October 23, and ended at the end of 2020, covering 10 million people with each receiving 3000 baht. The second phase of the popular program added 5 million more people and raised the limit to 3,500 baht per person.
A third phase of the "Khon La Khrueng" stimulus plan is expected to begin in July with participants getting a maximum of 3,500 baht each to spend, and opening the program to 16 million new people. This massive expansion though will stipulate that anyone participating in this program cannot also participate in the Ying Chai Ying Dai scheme.
All of these cash and voucher benefits aimed at supporting vulnerable groups, along with cash handouts for people who have state welfare cards, are part of 245 billion baht the government is spending in an attempt to keep the economy from collapsing. This falls under an emergency loan decree allocating the government 1 trillion baht total to cope with Covid-19.
SOURCE: The Phuket News
Want more from the Thaiger family?
📱 Download our app on Android or iOS for instant updates on your mobile
📧 Subscribe to our daily email newsletter
👍 Like/Follow us on Facebook
🔔 Subscribe to or Join our YouTube channel for daily video updates
Thailand increases durian exports to China by 14% this year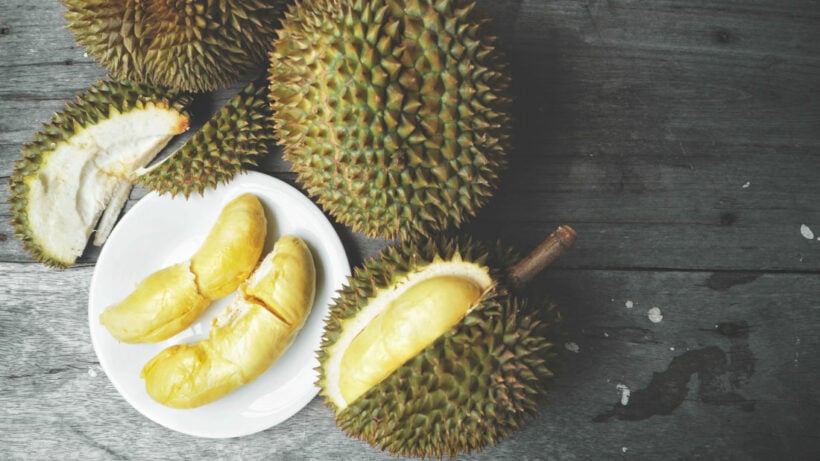 Thailand has exported 14% more durian to China in this year's first quarter over the same period last year. The Trade Negotiations Department Director General says Thai durian auctions in the first quarter secured 186 million, making up 88% of the total amount of Thai durian exports to world markets.
Last year, Thailand exported US1.5 billion worth of durian to China, a 78% increase from 2019. China's share accounted for 73% of total Thai durian exports to world markets. 18 countries have free trade agreements for fruit with Thailand. Thailand is actively exporting fresh fruit with its top buyers being Australia, Chile, China, Hong Kong, Indonesia, Malaysia, the Philippines, and Singapore. The most popular fruits are the national delicacy of durian, along with mango, mangosteen and longan.
Despite the increases in durian exports, farmers have been worried about Covid-19′s effect on the industry. Earlier in 2021 health authorities in China circulated a press release stating that imported cherries from Chile had been tested and found to have Covid-19 contamination. This statement prompted a huge drop in Chilean cherry prices. Thai growers are worried the same might happen to durian imports. As the seriousness of the Coronavirus in Thailand reaches new widespread levels, one instance of a durian container being linked to Covid-19 could spur a total ban on importing fruit from Thailand.
Legal Disclaimer:
MENAFN provides the information "as is" without warranty of any kind. We do not accept any responsibility or liability for the accuracy, content, images, videos, licenses, completeness, legality, or reliability of the information contained in this article. If you have any complaints or copyright issues related to this article, kindly contact the provider above.
SOURCE: MENAFN
Want more from the Thaiger family?
📱 Download our app on Android or iOS for instant updates on your mobile
📧 Subscribe to our daily email newsletter
👍 Like/Follow us on Facebook
🔔 Subscribe to or Join our YouTube channel for daily video updates
GDP forecast dropped to 1-2% with best, middle and worst case scenarios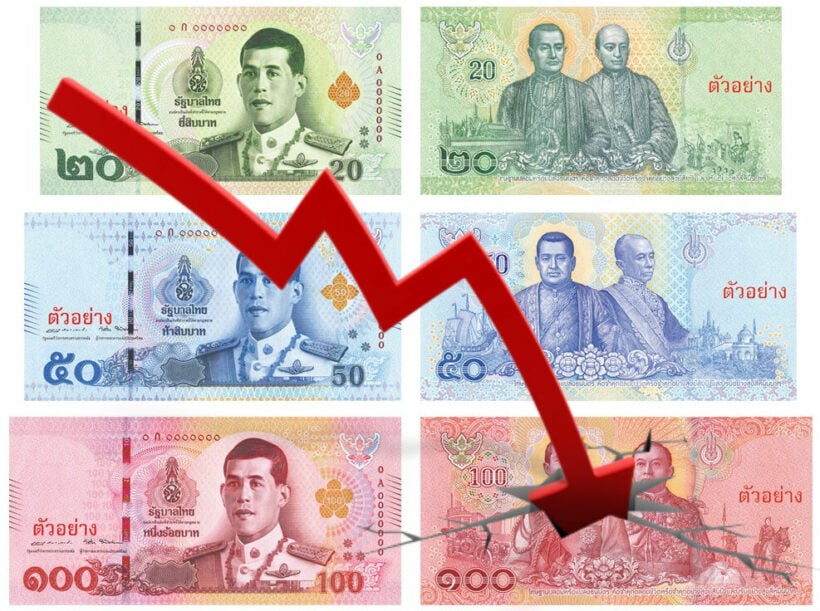 Mass vaccination will be the key stop the slump in economic growth after the Bank of Thailand revised their 2021 GDP forecast to between 1 – 2%. They had previously estimated a 3% growth in the gross domestic product but are now creating tiered predictions of a base level, worse situation, and a worst-case scenario, according to the Bank of Thailand's Monetary Policy Committee.
The base GDP forecast, which you could call a best-case scenario, expects a 2% growth predicated on some rosy numbers like foreign tourism growing to 1.2 million people and unemployment staying around 2.7 million. It also operates on the assumption that Thailand reaches 100 million vaccines distributed by the end of the year which would allow herd immunity by the beginning of 2022.
The middle ground prediction is a 1.5% GDP growth if 64.6 million vaccines are administered, delaying herd immunity to the third quarter of 2022. It also allows for unemployment to grow by another 100,000 people, and tourism to reach only 1 million foreign visitors. If we don't get this tourism growth and unemployment and underemployment expands to 2.9 million or above, and we distribute less than 64.4 million jabs, the worst-case scenario would be only a 1% GDP growth and herd immunity not being possible until the end of 2022 at the earliest.
The worst-case scenario would be a 5.7% drop in the GDP this year, a loss of 890 billion baht. The middle ground forecast would cost about 460 billion Baht, about a 3% drop in Thailand GDP.
The BOT had originally forecast stronger GDP growth but reduced from 3.2% to 3% before dropping their predictions to the 1% to 2% figure. With the devastating effect of the third wave of Covid-19 being much more far-reaching than originally expected, this new prediction was released now instead of when it was scheduled in June. They did state that government economic stimulus packages could still have a positive effect and allow the economy to grow 3 to 5.7%, assuming mass vaccination goes into effect quickly.
The tourism sector and small-to-medium-sized enterprises would be the most affected by the delays in vaccination. The Monetary Policy Committee stressed that the economy hinges on the speedy importing and administering of vaccines. Faster vaccination will prevent mutations, new strains, and new outbreaks, as well as allowing international borders to fully reopen more quickly and more successfully. They stress that government efforts to support the economy must continue as the government has recently announced they will extend cash stimulus programs and allot money to more low-income assistance.
SOURCE: Bangkok Post
Want more from the Thaiger family?
📱 Download our app on Android or iOS for instant updates on your mobile
📧 Subscribe to our daily email newsletter
👍 Like/Follow us on Facebook
🔔 Subscribe to or Join our YouTube channel for daily video updates