DSI takes over 400 million baht 'Mae Manee' Ponzi scheme investigation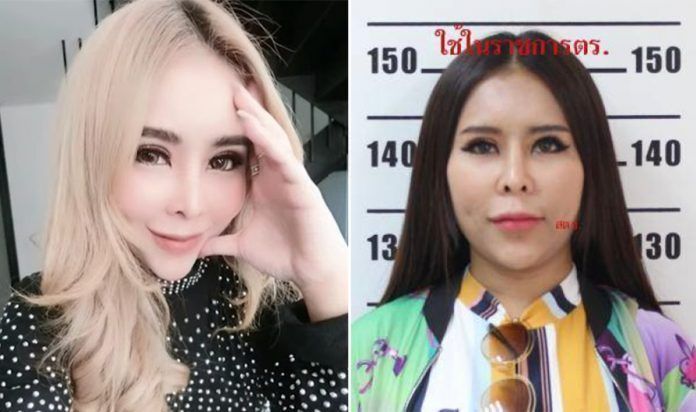 Police are hunting for a woman suspected to be at the head of a huge pyramid scheme that has allegedly scammed hundreds of people.
Justice Minister Somsak Thepsutin has handed a case, where at least 2000 victims were allegedly cheated out of more than 430 million baht, over to the Department of Special Investigation (DSI).
The "Mae Manee pyramid scheme" was allegedly run by a couple who offered returns of up to 93% a month. The alleged architect of the scheme was using a fake profile as part of the scam.
A Ponzi scheme is a form of fraud that lures investors and pays profits to earlier investors with funds from more recent investors. The scheme leads victims to believe that profits are coming from product sales or other means, and they remain unaware that other investors are the source of funds. A Ponzi scheme can maintain the illusion of a sustainable business as long as new investors contribute new funds, and as long as most of the investors do not demand full repayment and still believe in the non-existent assets they are purported to own. The scheme is named after Charles Ponzi, who became notorious for using the technique in the 1920s.
On Tuesday October 29 the Criminal Court approved warrants for the arrest of 28 year old Wantanee Tippaveth, aka. Mae Manee, and her 20 year old boyfriend Methee Chinnapha. They face charges of public fraud, illicit borrowings and the input of false data into a computer system.
Somsak said the DSI has begun allowing victims to file complaints via QR code, with about 1,600 complaints filed on the first day alone. Already this week around 200 victims have filed complaints in person with the DSI's Bureau of Financial Business Crime.
That brings the number of complaints to 1,800, with 432 million baht lost, according to Somsak. Another 200 victims filed complaints with police on Monday, amounting to some 100 million baht.
An offence must involve at least 300 victims with more than 100 million baht lost to qualify as a DSI special case, Mr Somsak said, and the Mae Manee scam meets the criteria.
He told the DSI to to take up the case quickly as it involves a very large amount of money and any delay might allow the suspects to hide their assets, saying the DSI will ask the Anti-Money Laundering Office to freeze the suspects' assets.
As for remedial measures to compensate victims of pyramid schemes, Somsak said no laws or funds have been established to help them yet.
On Monday the DSI's director for financial business crime said pyramid scammers often lure victims by promising around 15% in monthly returns. He was shocked to learn the Mae Manee scheme offered up to 93%.
Victims told investigators that the scheme began in March. Members were initially happy with the returns, until payments stopped this month. The DSI says Wantanee promoted her scheme via her social media accounts.
SOURCE: Bangkok Post | Wikipedia
Keep in contact with The Thaiger by following our Facebook page.
Never miss out on future posts by following The Thaiger.
Banned politician says government silencing him by invoking Lese Majeste law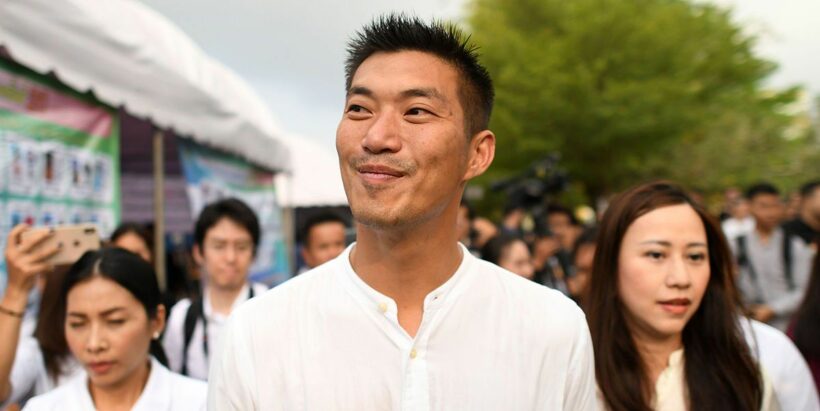 A banned politician, who criticised the government's Covid-19 vaccine plan, is claiming the government is silencing him (again) by invoking the Lese Majeste lawagainst him. The alleged defamation case concerns his questioning of using one of the king's companies as part of the Covid-19 vaccine strategy that he says will slow down the process of inoculations.
Thanathorn Juangroongruangkit accused the government of PM Prayut of relying too much on Siam Bioscience to help in the vaccine plan, and pointed out that it is owned by the Crown Property Bureau, the organisation that manages billions of dollars in investment under the king's personal control.
Siam Bioscience agreed to manufacture AstraZeneca's Covid-19 vaccine and supply it domestically and across Southeast Asia. but Thanathorn says the deal "lacked transparency" and it was given an unfair advantage over other companies after the government ordered 61 million doses of the vaccine.
He says the government is slowing down the process by relying on just 1 company and points to other countries as they are already starting to inoculate residents. Both AstraZeneca and Siam Bioscience have not commented on his allegations, while the government has filed a complaint against Thanathorn citing the royal insult law under article 112 of the criminal code that can send law-breakers to prison for up to 15 years.
"The deals were not negotiated independently of each other. There was no selection process or comparison so questions must be raised."
But a government spokeswoman, Ratchada Dhanadirek, maintains the filing of the criminal complaint was not politically motivated. Last year, Thanathorn was banned from politics for 10 years after a court dissolved his Future Forward Party for illegal loans, charges which were upheld by the Constitutional Court.
Meanwhile, others are criticising the government's announcement to allow local municipalities to pay for vaccines as they say it coincides with upcoming elections. They point out that the government should pay for the vaccinations, especially in Bangkok, as they say the government has the funds to do so.
SOURCE: Bangkok Post
Keep in contact with The Thaiger by following our Facebook page.
Never miss out on future posts by following The Thaiger.
Police search for man who allegedly stole 1.9 million baht worth of gold at gunpoint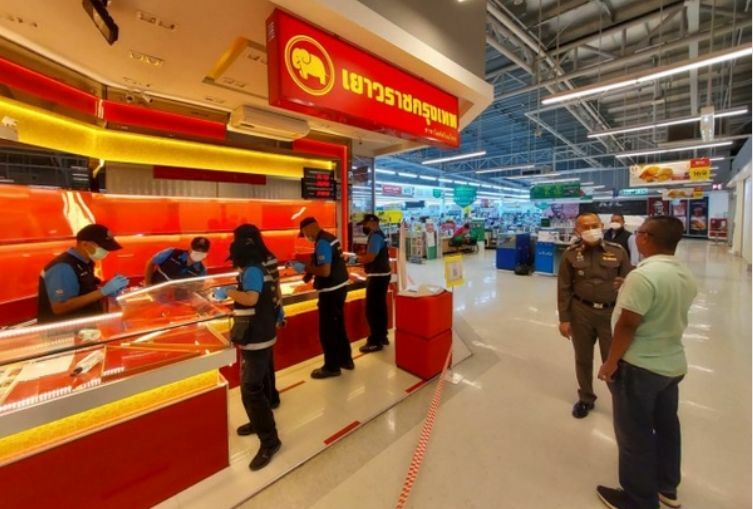 Police are searching for a man who allegedly pulled out a gun and stole 119 gold necklaces worth more than 1.9 million baht from a Tesco Lotus gold shop in the Isaan province Nakhon Ratchasima's Non Thai district.
The man allegedly pulled out a gun and yelled at the Yaowarat Krungthep gold shop staff to get down on the floor. He then allegedly climbed over the counter, opened the display cabinets and grabbed dozens of gold necklaces. Police say he then took off on a motorcycle.
Gold shop employees told police that the man was wearing a yellow hoodie, red pants and a purple face mask. An employee at the scene said the man held a gun and ordered him to lie on the ground.
"The robber then jumped over the display cabinets and grabbed several gold necklaces before fleeing on a motorcycle, which had no license plate."
Police are investigating and reviewing surveillance camera footage. Officers also set up roadblocks.
SOURCE: Nation Thailand
Catch up with the latest daily "Thailand News Today" here on The Thaiger.
Keep in contact with The Thaiger by following our Facebook page.
Never miss out on future posts by following The Thaiger.
Man arrested for allegedly importing millions of fake designer sunglasses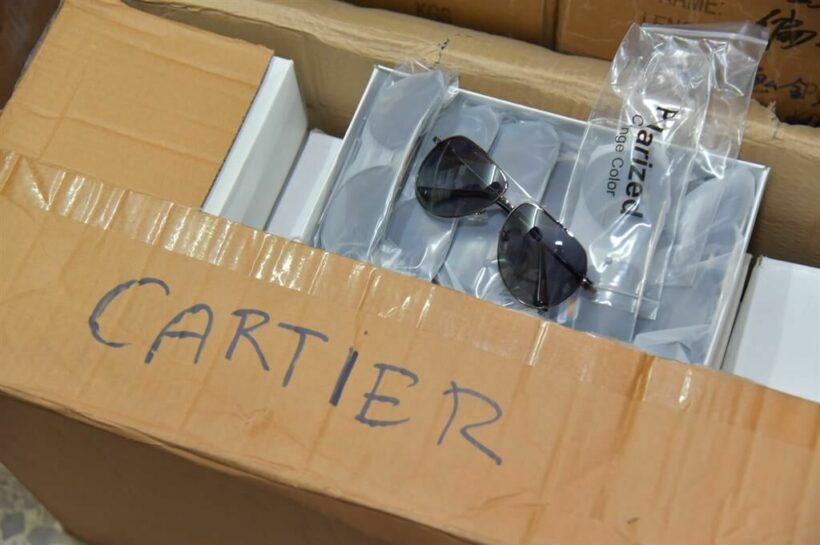 A 42 year old Chinese man was arrested for allegedly importing fake designer sunglasses after police raided 2 locations in Bangkok's Thonburi area and seized 3 million pairs of fake designer sunglasses worth around 300 million baht.
Officers from the Department of Special Investigation raided multiple rooms at the Dao Khanong Condominium and the BMC Dao Khanong Cinema. The department posted photos of the raids showing rooms filled with boxes stacked to the ceiling.
Police say the sunglasses had major designer brand names like Ray Ban, Gucci, Oakley, Chanel, Christian Dior, Dolce & Gabbana, Cartier, Mont Blanc, Marc Jacobs, Armani, Fendi and Versace.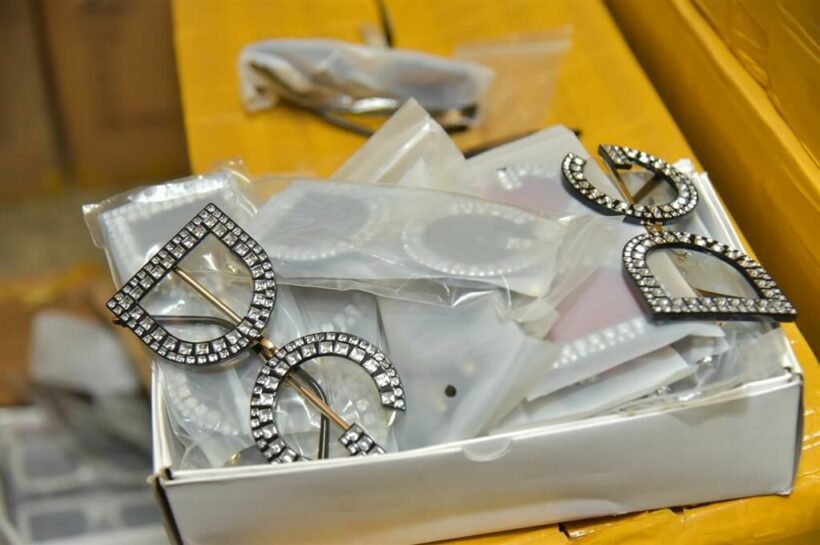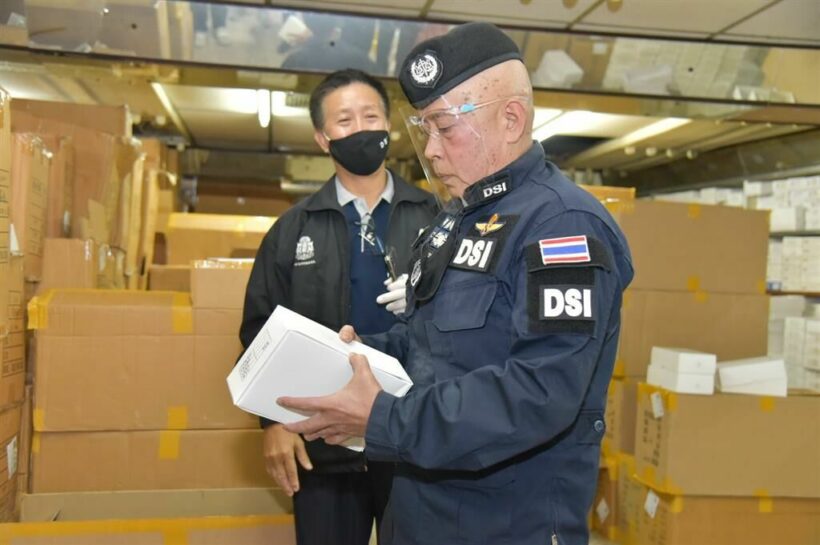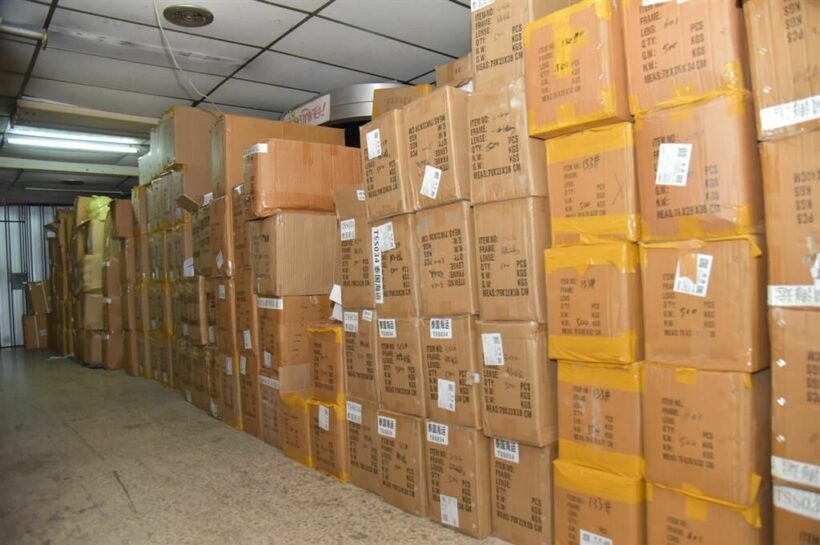 SOURCE: Thai Visa
Catch up with the latest daily "Thailand News Today" here on The Thaiger.
Keep in contact with The Thaiger by following our Facebook page.
Never miss out on future posts by following The Thaiger.