First locally infected virus patient cured, discharged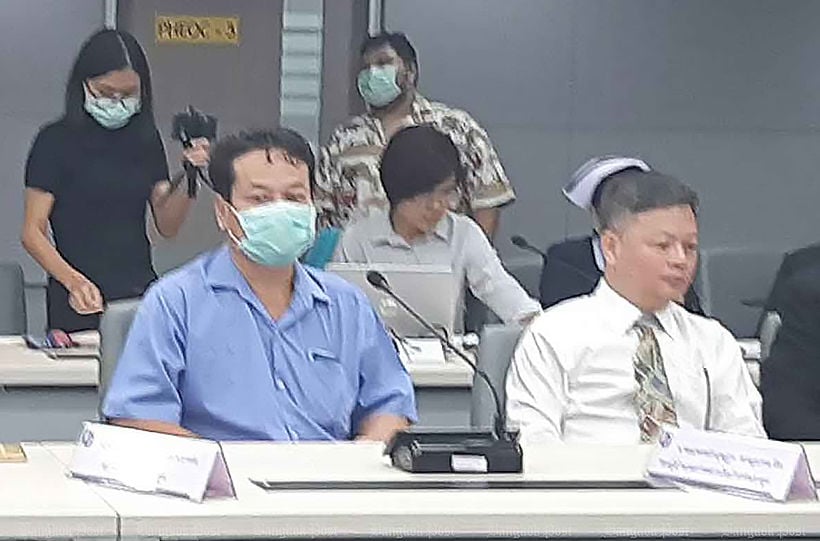 Thailand's first locally infected victim of the Novel Coronavirus has been given a clean bill of health and discharged from hospital. Public Health Minister Anutin Charnvirakul said today that the taxi driver, the first person to be infected in Thailand had been treated, cleared and discharged by Bamrasnaradura Infectious Diseases Institute. All relatives and those who were in close contact with him were also virus-free.
The man is among nine Coronavirus patients who have now been cured and discharged. The number of patients remaining in local hospitals has dropped to 16.
In a related development, four Thai evacuees from Wuhan who had a fever and were suspected of infection have also been tested and found negative for the disease.
SOURCE: Bangkok Post
Keep in contact with The Thaiger by following our
Facebook page
.
All but one of 138 Thai evacuees from Wuhan return home as quarantine ends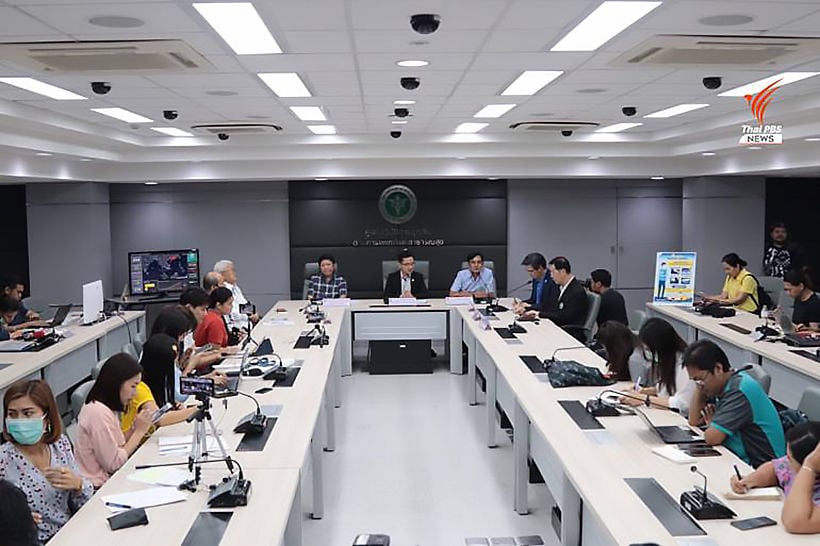 137 Thai nationals evacuated from China's city of Wuhan city, epicentre of the global COVID-19 coronavirus outbreak were allowed to return to their homes today after two weeks of quarantine. The 137 were certified by the Public Health Ministry yesterday to be free from the virus. One patient is still being monitored at a Chon Buri Hospital.
Some of the 137 were picked up by relatives, while another group was sent to bus terminals or airports by Royal Thai Navy.
Deputy Minister of Public Health Satit Pitutecha and Chonburi governor Pakarathon Tienchai gave souvenirs to the 137 today before their departure.
SOURCE: The Nation
Keep in contact with The Thaiger by following our
Facebook page
.
Korea reports 15 more coronavirus cases, total now 46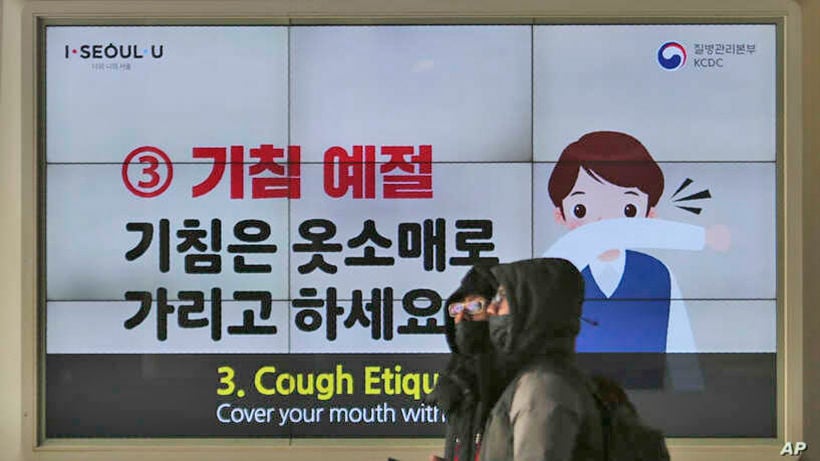 South Korea today confirmed 15 more cases of the COVID-19 coronavirus bringing its total number of infections to 46, amid growing concerns that the illness is spreading despite tighter quarantine measures. According to the Korea Centers for Disease Control and Prevention (KCDC), 13 new patients were found in Daegu, 300 kilometres southeast of Seoul. It's presumed they contracted the illness from a 61 year old South Korean woman who was diagnosed with the virus infection yesterday.
The country's thhirty-first patient, thought to be a coronavirus "super spreader," also lives in Daegu. She complained of a fever on February 10 and was tested Monday at a local health centre, and was quickly sent to a hospital and placed in quarantine. The patient visited Seoul late last month, where she was was treated in hospital following an auto accident, then returned to her everyday life, in which she often used public transport.
All newly infected people have been placed in quarantine and are undergoing treatment.
The KCDC said yesterday that South Korea is entering a "new phase" with some confirmed cases not linked to existing spreads, meaning that those patients are judged to have contracted the COVID-19 virus without traveling abroad or coming into contact with other infected patients. The agency admitted it is not clear how some recent patients contracted the virus.
"The seeming lull in new confirmed cases last week can be seen as a transition period leading to a 'second peak' stage."
SOURCE: The Nation |Yonhap
Keep in contact with The Thaiger by following our
Facebook page
.
Chinatowns around the world fall quiet over coronavirus fears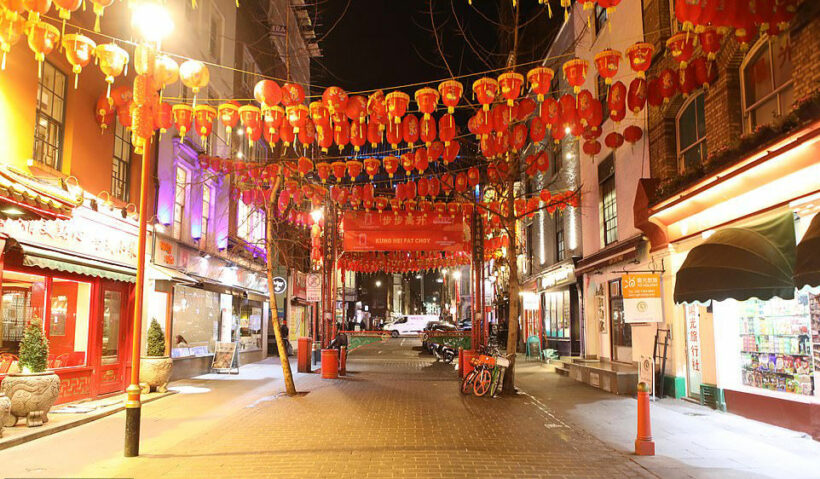 Chinatowns around the world, some centuries old, are quiet, as businesses to survive the effects of global concern over the COVID-19 outbreak. Businesses in Australia's oldest Chinatown enclave, dating back to the influx of fortune-seekers during an 1850s gold rush, report their earnings have dropped by more than half and they have been forced to cut staff hours dramatically, a situation echoed in Chinatowns across the world.
Although China's Hupei province, the epicentre of the epidemic is more than a ten hour flight way and Australia has seen just a handful of cases, the stigma of a disease that has now claimed more than 2000 lives is pervasive. One restaurant owner in Melbourne's historic Chinese district complains: "Scaremongering is rampant. Customers won't come in if they can avoid it."
At the popular Empire Seafood Restaurant in Vancouver's Richmond suburb, getting a table is now easy.
"Usually we'd have a large line-up time of approximately five-ten tables, but today there is no line up at all. Some people have already cancelled their parties and banquets. Many restaurants are seeing the same thing. Hopefully, this gets back to normal really soon."
A ban on travellers from China has hit many neighbourhoods hard. In Australia, the travel ban has been compounded by almost 100,000 Chinese students being prohibited from flying in to start the academic year.
Hoping to reassure, many businesses have put up notices informing customers that they disinfect their interiors regularly to prevent disease. Others have even installed hand sanitiser for guests and give staff face masks and rubber gloves. But such measures appear to have limited success.
Many believe xenophobia has worsened the situation, and many people of Asian descent, Chinese or otherwise, complain of racism and say they feel ostracised. One Thai man working in the United Kingdom was assaulted in what he claimed was a racist attack linked to the current virus outbreak.
Fred Lo owns a souvenir store in San Francisco that's usually frequented by tourists from Europe and South America.
"But for the past two weeks, there's been a lot less people, at least 50% less, even though nobody is sick or has even been to China."
Said Eddie Lau, president of Melbourne's Chinese Chamber of Commerce:
"It's unfair that a lot of people are scared of Chinese people," "We tell people, 'we are fine, don't be scared'."
One Chinese man in London says he's clearly noticed others avoiding him in recent weeks, but understands why people are afraid and tries to take it in his stride.
"I travel by train every morning. One day last week, all the people were standing, and I've got an empty seat next to me. I laughed about it."
SOURCE: The Bangkok Post
Keep in contact with The Thaiger by following our
Facebook page
.