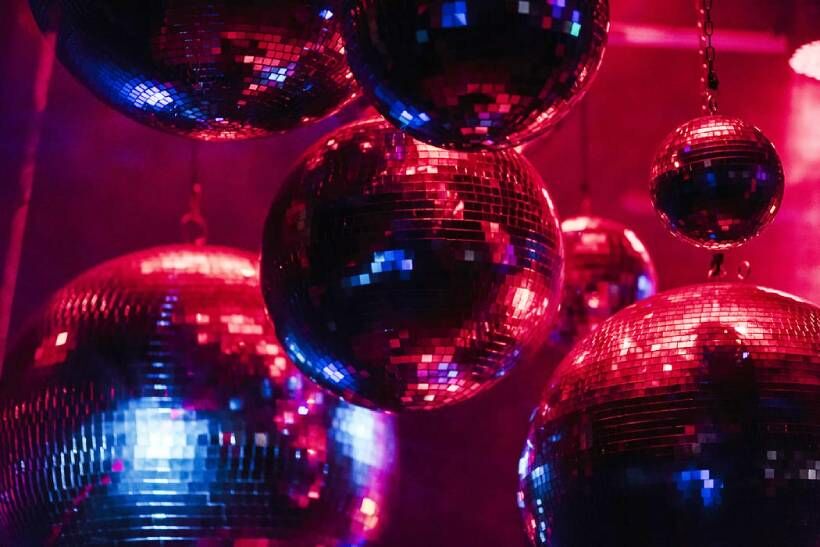 Bangkok's nightlife is undeniably one of the city's most appealing features. The city never sleeps and thus, does not lack when it comes to nightclubs, with DJ-driven clubs around every corner. But there's something to be said about how diversified Bangkok's nightlife experience has become, which now includes underground warehouses, cocktail bars and venues of all kind. Whether you want to party with sparklers and bottle service or dance the night away to Hip Hop, Techno or Jazz music, you'll undoubtedly find a nightclub in Bangkok for you. For the time being, virtual parties will have to suffice. But if conditions allow for safe partying once again, we'll be sure to visit one of Bangkok's top 10 nightclubs listed below. bar
Please note that during COVID, these venues may be closed or opening times may differ.
10 Best Nightclubs in Bangkok
1. Sing Sing Theatre
First on our list is Sing Sing Theatre, ranking as number 1 due to its unique fusion of nightclub and theatre. Upon entering you'll notice the distinct decor reminiscent of Shanghai in the 1930s. The venue is complete with hanging red lanterns, dancers dressed in Chinese robes, and metal cages that line the dance floor, in turn creating a sense of mystery and class. This eerie atmosphere is further reinforced by the multiple walkways leading to hidden seating areas and vantage spots. Additionally, the venue contains 2 downstairs bars, a central dancefloor that doubles as a stage for performances, and a balcony that hangs above the ground floor.
The music is always on point as Sing Sing often attracts renowned DJ's such as Giles Peterson. Each night at the nightclub has a different theme or genre of music. For example, on Saturdays (the busiest night), they play EDM while Sundays are LGBT themed and Thursdays is Ladies night. Dance performances, ranging from burlesque routines to Disney-themed drag shows are also common. Finally, in terms of drinks, there is a good selection however the prices are a little steep in comparison to some of the other nightclubs listed below.
Entrance fee: Free entrance.
Opening hours: Tuesday – Sunday from 21:00 – 2:00.
Address: 45 Soi Sukhumvit 45, Khwaeng Khlong Tan Nuea, Khet Watthana Krung Thep Maha Nakhon, 10110.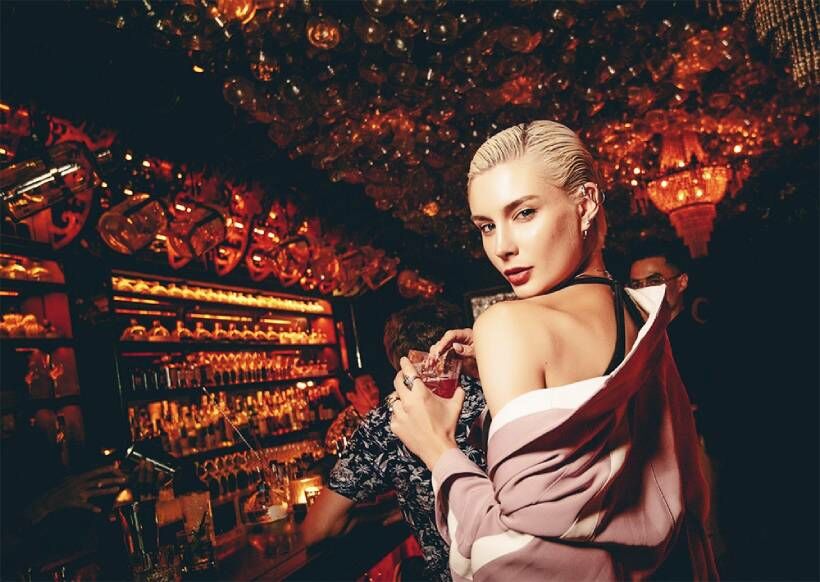 2. Beam Nightclub
Nestled in the 72 Courtyard complex, Beam is one of the city's liveliest underground nightclubs. Music styles ranging from House, Lofi Hip-Hop to Melodic Techno are played on a state of the art sound system. This, coupled with their live DJ shows, fog machine and LED laser light visuals creates the ultimate experience for club-goers. The nightclub is recognised for its industrial interior with a minimalistic and warehouse design akin to a European nightclub. The venue has 2 floors comprising the lounge room or 'Dalmatian' room and the main dancefloor upstairs. Each room plays different music, from laid-back tunes in the lounge area (such as Flume and Discourse) to more upbeat, energetic and deep house tracks (usually performed live) on the main stage. Some examples of previous performers include international headliners such as DJ Peggy Gou and Yeti Out. Finally, here you'll also experience Asia's 1st "body kinetic" dancefloor that creates vibrations to the rhythm of the music as you dance.
If you're feeling peckish before your night out, pre-game or grab a snack at the selection of eateries, beer and cocktail joints outside the venue. In addition, Beam has a dress code of smart-casual so be sure to dress to impress!
Entrance fee: Normally 500 Baht with a free drink; 800 Baht for bigger events.
Opening hours: 21:00 – 2:00 am.
Address: 1/F, 72 Soi Sukhumvit 55, Khwaeng Khlong Tan Nuea, Khet Watthana Krung Thep Maha Nakhon, 10110.

3. Maggie Choo's
Whilst technically a bar, Maggie Choo's certainly has more of a nightclub feel. Similar to Sing Sing, this venue was designed by Ashely Sutton and so shares an interior inspired by Shanghai in the early to mid-'30s. The bar is a part of the Novotel Hotel on Silom road and thus may be hard to spot at first. However, once you find it you'll enter through an ancient wooden Chinese door that takes you to a modest Cantonese restaurant. Upon entering, you'll notice the "visual spectacle of stone sculptures, dungeon-like smoking rooms and heavy steel doors". The bar is veiled by a black curtain near the restaurant and features a number of large private vault doors, adding to the speakeasy atmosphere.
Live jazz music sets the tone from 22:00 onwards, with renowned artists performing on most weekends. In addition, Maggie Choo's bar frequently hosts DJs and rock bands, which in turn attracts a diverse crowd. In terms of beverages, it has a wide assortment of imported wines, beers and whiskeys, as well as a delicious cocktail menu.
Entrance fee: Free entrance.
Opening hours: 7:30 pm – 2:00 am.
Address: 320 Silom Road, Bangrak, Bangkok 10500.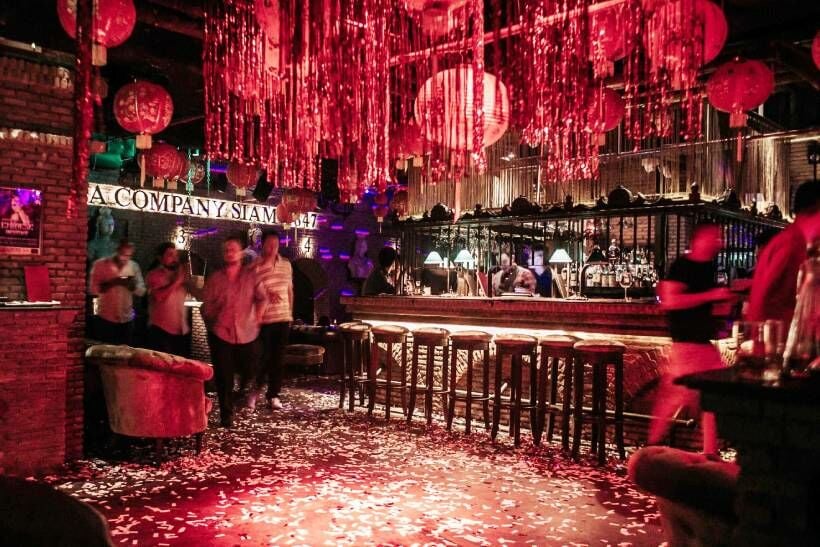 4. Route 66 Nightclub
Next on our list is Route 66; located along the infamous party street known as RCA (Royal City Avenue). The large venue has 3 adjacent rooms that each play a different genre of music. Its main and most busy dancefloor streams hip hop, whilst the other two hosts live performances and plays Thai pop music or trance. Whilst Route 66 may be known for its food, we come here for the cocktails that are not only affordable but delectable too. This nightclub typically attracts crowds of young Thais and students, though it's not uncommon to see a few foreigners and tourist visitors there as well.
This nightclub gets very busy on Saturdays and during national holidays so it's best to arrive early or before 22:00 to secure a table. However, pre-COVID the venue was busy all week. Thus, Route 66 is a good choice for those who want to indulge in a week-long party spree.
Entrance fee: Normally 300 Baht (with a drink included).
Opening hours: 21:00 – 2:00.
Address: 29/33 – 48 Royal City Avenue Building, Soi Soonvijai, Rama 9 Rd., Bangkapi, Huay Kwang, Bangkok 10310.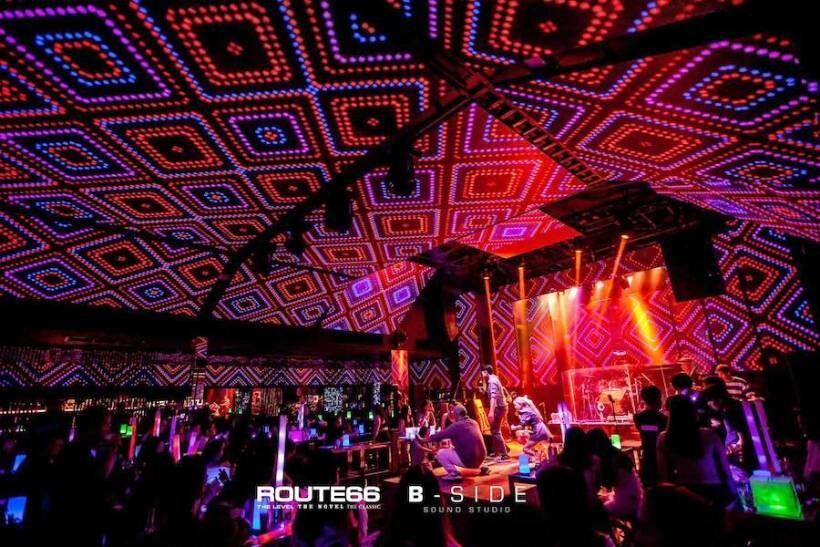 5. Sugar Nightclub
Sugar nightclub, located near Insanity on Sukhumvit Soi 11, is the place to go if you're looking for a dose of Hip-Hop and R&B. In fact, they are known as the go-to Hip-Hop and Rap nightclub in Bangkok. They host regular performances from local and top talents including the likes of Tyga, Lil Yachty and Rae Sremmurd. In comparison to other clubs such as Route 66, it's by far the best nightclub to dance in. This is because the dancefloor is always packed with people showing off their moves and is not blocked by tables. Most notable, however, is their weeknight specials and discounts, such as 5 drinks for the cost of 500 baht and their Ladies nights drink exclusives. Despite the fact that it opens at 22:00, there's no rush to arrive early as Sugar is busiest after midnight.
Entrance fee: Normally 200 Baht (with a drink included).
Opening hours: 22:00 – 4:00.
Address: 37 Soi Sukhumvit 11, Khwaeng Khlong Toei Nuea, Khet Watthana Krung Thep Maha Nakhon, 10110.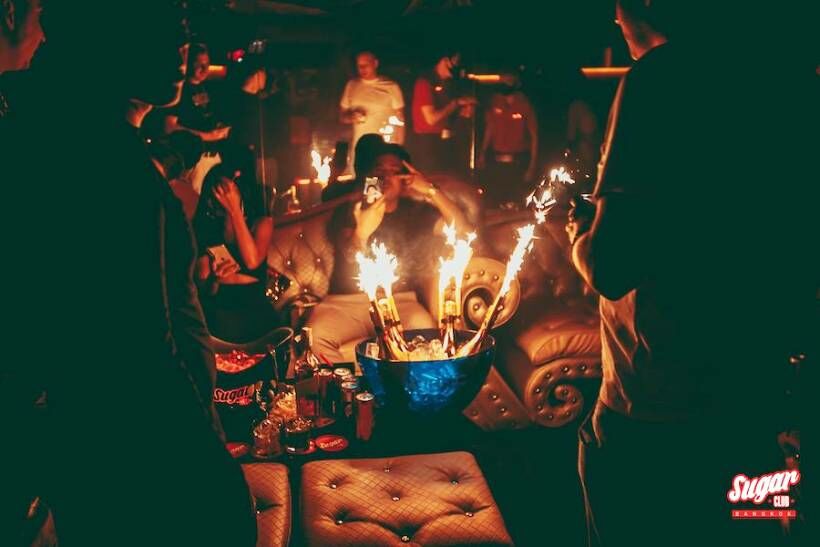 6. Onyx Bangkok
Voted as the 2nd best nightclub in Thailand and 64th in the world on DJ Mag's Top 100 Clubs, Onyx is a strong contender. Like Route 66, this venue on RCA is not only the most popular on the street but also the biggest nightclub in Bangkok. It has a huge capacity of 2,500 and features VIP booths, a cutting-edge sound system and an underground room. In fact, it is the 1st nightclub in the city with the "big-room style of partying" prevalent in places like Ibiza, Berlin and Seoul. Inside, the setup is typical of Thai nightclubs, with standing tables to set your bottle of whiskey on and a central platform in front of a massive LED screen. Whether you like it or not, Onyx is all about EDM music. Partiers come here to enjoy music played by EDM and commercial house DJ's gracing the decks on a monthly basis. Overall, Onyx is one of the top Bangkok Nightlife experiences and is a must-visit for everyone in the city.
Entrance fee: Normally 500 Baht (2 drinks included).
Opening hours: 21:00 – 2:00.
Address: Thanon Phra Ram 9, Khwaeng Bang Kapi, Khet Huai Khwang Krung Thep Maha Nakhon, 10310.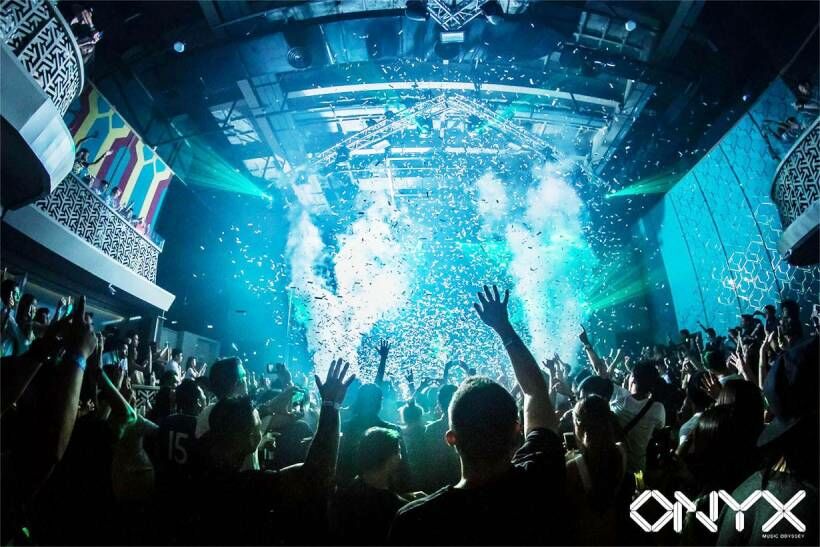 7. Club at Koi
Formerly known as Ce La Vi, Club Koi is located on the 39th-floor of the Sathorn Square tower in the heart of Bangkok. This nightclub is as glitzy as its gets in the Bangkok Nightlife scene – the venue has a luxurious restaurant underneath the club and an outside terrace for fresh air and chilling, while from Tuesday – Saturday the stylish main club rooms fill up with elite clientele. The most popular nights are Wednesdays (Ladies Night), Fridays and Saturdays and in terms of music, expect tunes of Hip-Hop, chart hits and house. Finally, much like other nightclubs, they host "entertainers as well as world-class local and International touring DJ's" but unlike the rest, their panoramic views of Bangkok make for a unique clubbing experience.
Entrance fee: Free entrance (unless there is a special event).
Opening hours: 21:00 – 2:00 Tuesday – Saturday.
Address: Sathorn Square, Tower N, Sathon Road, Silom, Bang Rak, Bangkok 10500.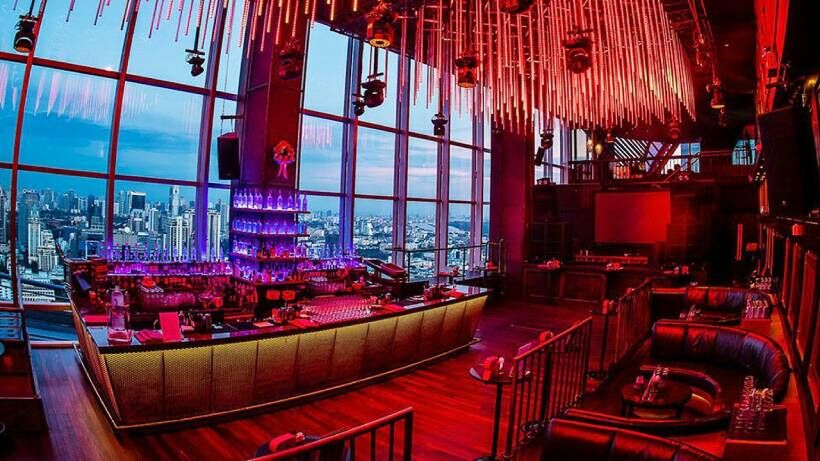 8. GLOW Nightclub
GLOW is the oldest underground club in Bangkok located on Sukhumvit Soi 23, an area not usually known for its nightlife. Established in 2005, the 2-story "boutique" club is recognized for its non-commercial track selection. Instead, they strictly play bass-heavy beats, along with House and Techno music and often welcome DJ's such as Dubfire and Sasha to perform live. It has quickly become one of Bangkok's most popular venues for those looking for an alternative to the typical "Top 40 hits", in turn providing a distinct clubbing experience. Their unique parties are sponsored by big-name promoters including Retox Sessions and Mixmag ensuring only the most "cutting-edge house music in the city". In terms of the venue, it has a dark, diminutive vibe with a neon, iridescent glow. Finally, to keep things interesting, GLOW assigns a new music theme for each day of the week, such as their Drum & Bass night hosted every Friday.
Entrance fee: Normally 300 Baht (1 drink included).
Opening hours: 21:00 – 3:00.
Address: 96, 4/5 Sukhumvit 33 Alley, Khlong Tan Nuea, Watthana, Bangkok 10110.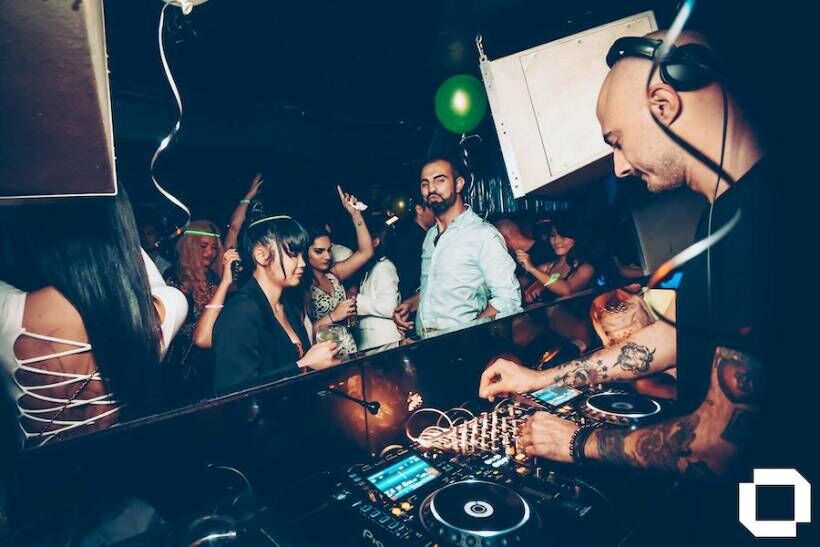 9. Insanity
Insanity is the place to go if you're looking for EDM music and late-night festivities. This club, which is located on Sukhumvit Soi 11, mainly attracts party-goers who enjoy raving. From the moment you walk into this huge club, it's clear that Insanity is all about EDM. Inside, there are flashing neon lights, laser beams, girls dancing in cages and speakers pumping bass so loudly that you can feel it throughout your whole body. This club is one of the biggest in Bangkok, with a capacity to hold 1,500 people. However, if this does not appeal to your tastes, head to Levels or Sugar which are just around the corner (this is also great if you want to switch up venues during your night out).
Entrance fee: Normally 400 Baht (1 drink included).
Opening hours: 21:00 – 4:00.
Address: 32, 2 Sukhumvit Rd, Khwaeng Khlong Toei Nuea, Khet Watthana, Krung Thep Maha Nakhon 10110.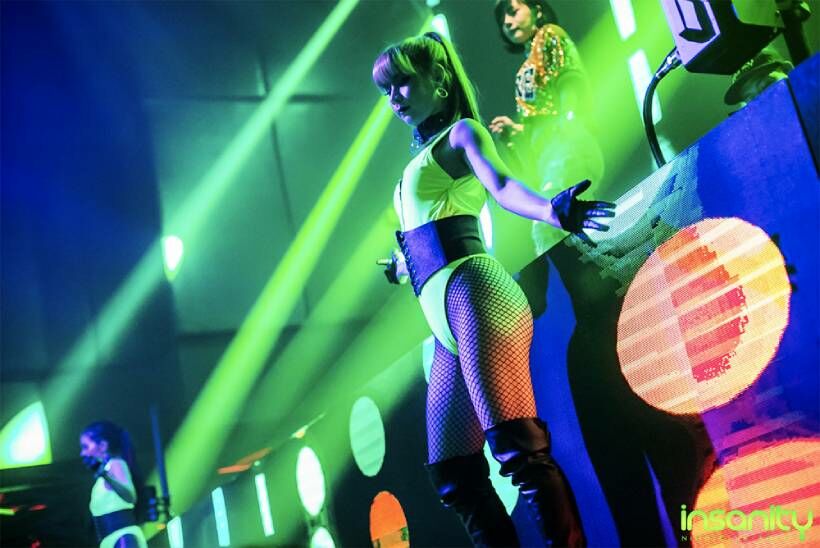 10. Levels Club & Lounge
Almost every club-goer who visits Levels Club & Lounge will find themselves dancing on its notorious stage at some point during their night. This nightclub prides itself on bringing the "thrills and ambience" of Europe's nightlife to Bangkok and for those interested, luxury table service is also available. Just a few doors down from Sugar, it hosts a variety of events almost every night. Some examples of these include themed parties, Ladies night and more. From a Hip-Hop performance to an EDM DJ taking the stage, you can find it all here.
Entrance fee: Free entrance (unless there is a special event).
Opening hours: 21:00 – 4:00 (closed from Sunday – Thursday).
Address: Opposite PT Gas Station, 496 Rotchanamin Alley @, Pracha Uthit Rd, Wang Thonglang, Bangkok 10310.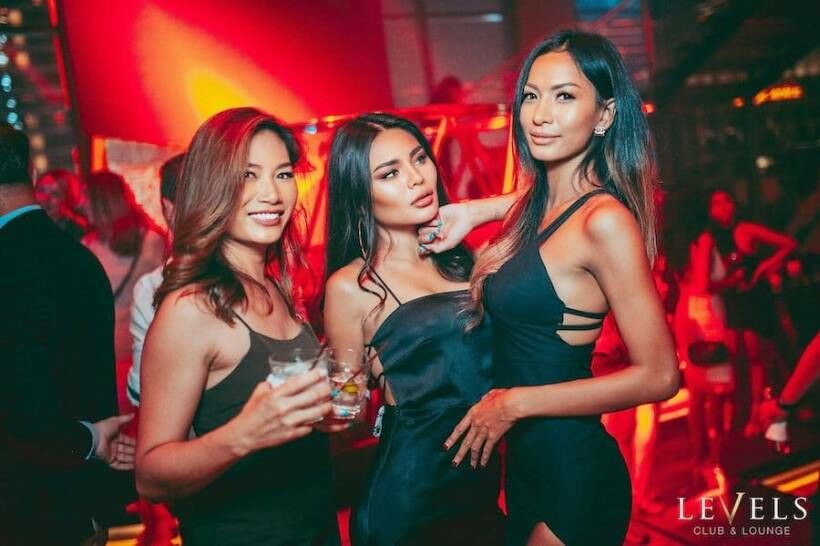 This round-up of nightclubs are the best of the best and cover an array of music tastes and interests. As most of them are open to the early hours of the morning, they'll be sure to keep you entertained all night. After the night-time festivities have ended, read our other article on the top 10 activities to do in Bangkok to keep you busy during the day (that is if you are not hung-over!).
---
Advertise On The Thaiger
Contact us to discuss advertising and custom solutions.