e-learning leaves many students locked out of new school term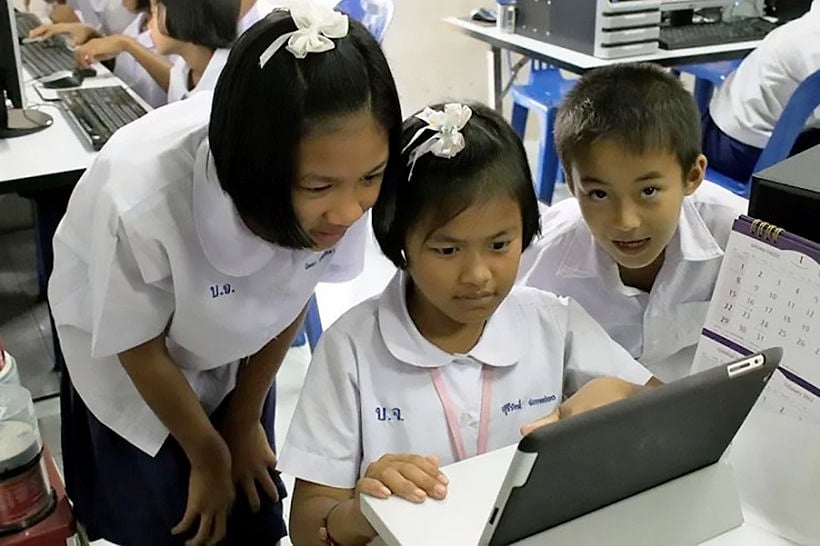 Many Thai children, with no smartphone or internet to access online classes, find themselves unable to begin their new school term and participate in the online learning. The issue has become a hot topic among netizens after cases emerged in the northeastern Nakhon Ratchasima province of children unable to join online classes.
One 54 year old woman there says that her grandsons are studying in grade 2 and grade 6, but their family is so poor they cannot afford the internet. Another 60 year old woman says that her 4 grandchildren have no way of starting their semester and that, since the Covid-19 outbreak and lockdown, her family has barely had enough for daily necessities.
The education gap dividing the "haves" and the "have nots" threatens to worsen as online education gains traction, either as a short-term solution following the coronavirus outbreak or, for some classes, a more permanent solution for remote communities. Many students in far flung parts of the country do not have access to the internet, let alone buy computers for their children.
A survey by Kasetsart University, of 678 public and private school teachers in 67 provinces, found that 66% of students do not have access to a computer, the internet or even electricity. About 36% of students don't even have a smartphone. The teachers say that only about 45% percent of students nationwide have the ability to attend online classes.
Meanwhile, the Education Ministry's online learning program for students nationwide has begun via 6 channels – digital TV, Ku-Band and C-Band satellite TV, the Distance Learning Television website, smartphone applications and YouTube.
The hashtag #เรียนออนไลน์ (studying online) was ranked as the number one trending topic on Twitter, even as netizens voiced their problems, which included lack of learning materials, inappropriate teaching media, technical issues, an inability to note content in time and website crashes. Students are required to register to attend classes running from 8:30am to 2:30pm, under the supervision of their parents (adding another layer of problems with many parents unable to supervise because they need to work).
The Thai PM Prayut Chan-o-cha emphasised yesterday that students must study online until the Covid-19 situation improves and schools can reopen. Reporting his remarks, a spokeswoman said the government is trying to address problems of accessibility and affordability of teaching materials, parental care, and responsibility of learners.
SOURCES: asiaone | Chiang Rai Times |Nation Thailand
Keep in contact with The Thaiger by following our
Facebook page
.
Education Ministry urged to tackle sexual abuse of students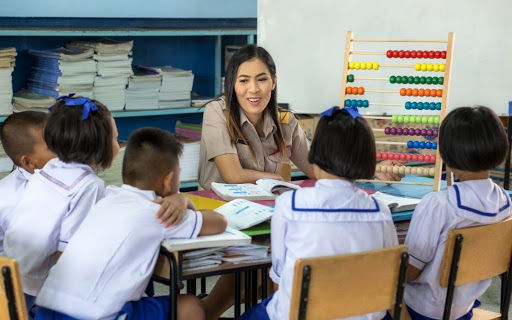 92 organisations have demanded the Education Ministry ramp up proactive measures to stamp out sexual abuse of schoolchildren, following recent scandals in 3 provinces. Representatives yesterday handed a letter to the education minister, urging him to take action. They also submitted a list of some 10,000 people who signed a petition via change.org supporting the call.
The manager of the Women's Wellbeing and Gender Justice Program says schools should be safe havens for children, and called on the Education Ministry not to stand idly by letting children and their parents seek justice on their own.
She says the ministry, must step up and file lawsuits against offending teachers, offer legal help to victims' families and provide victims with protection and counselling.
"If teachers or education personnel are found guilty of sex crimes, the ministry must dish out severe punishment by sacking them and revoking their teaching licences."
She believes the ministry must also come up with aggressive measures to prevent such incidents in schools and set up independent mechanisms employing experts to handle complaints. According to her, school directors and teachers must have guidelines on protecting children's rights and gender equality.
After formally receiving the letter, the minister said he has set up a centre to help victims and protect other schoolchildren from further abuse. He said the network's proposals will be used when drawing up future preventive measures.
"Rest assured. The Education Ministry will not let wrongdoers remain in education circles and ruin the reputation of other teachers and schools." he said.
Early this month, police charged 7 men – 5 teachers and 2 alumni of a school in Mukdahan province – with gang-raping a 14 year old student over course of a year. 3 of the teachers were also charged with the rape of a 16 year old student.
Also this month, a 39 year old teacher in Buri Ram was accused of molesting a 12 year old girl. Last month, a primary school director in Phetchabun was charged with abusing a student in a video that went viral.
SOURCE: Bangkok Post
Keep in contact with The Thaiger by following our
Facebook page
.
Curfew may be shortened another hour – Midnight to 4am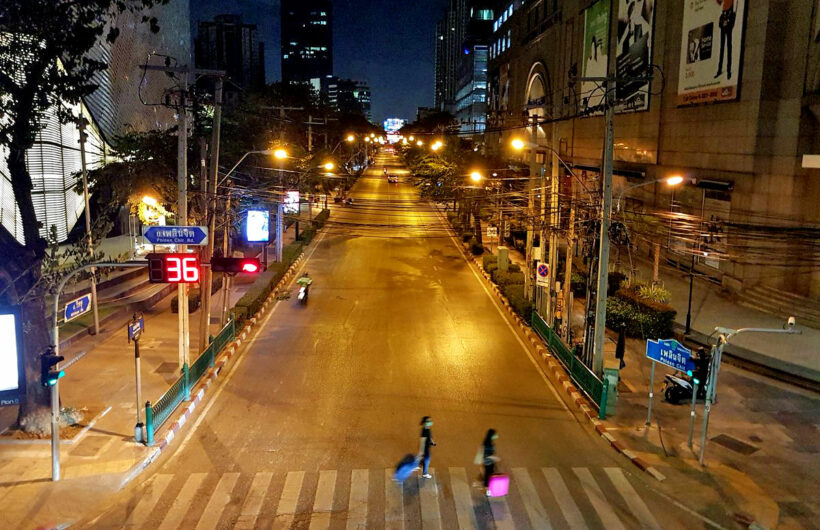 The Centre for Covid-19 Situation Administration, headed up by the Thai PM, is mulling knocking off another hour from the national curfew. If it goes ahead the curfew would shortened from 11pm – 4am daily to Midnight – 4am daily. It could happen as early as June 1, along with other relaxations of restrictions. The National Security Council is being consulted on the matter of shortening the curfew.
Deputy PM Wissanu Kreangam also explained that the extension of the state of emergency is a totally different issue from the national curfew. The state of emergency is a provision in the constitution giving the Thai PM sweeping powers to act without consulting parliament. The curfew has been a tool enacted by the CCSA to help curb the spread of Covid-19.
The emergency decree has now been extended until at least the end of June, meaning that the Thai PM, as head of the CCSA, will continue to decide on matters pertaining to the control of Covid-19 and the lifting of restrictions. The Thai cabinet will rubber stamp the extension of the emergency decree this Tuesday.
The closure of schools, and the postponement of the start of the new school year until July 1, was also a separate from the state of emergency. Thailand's schools were ordered closed by the Cabinet in early March, for the safety of students. Long distance learning, via smartphones, computers or television, which has been rolled out this week is another tool the CCSA is using as it mulls options for lifting of restrictions.
Schools that say they are ready to reopen before July 1 can do so, according to the PM, "on the condition that they have permission from health officials", citing the case of Chulabhorn School and some international education institutions.
SOURCE: Thai PBS World
Keep in contact with The Thaiger by following our
Facebook page
.
Government prepares for safe reopening of schools on July 1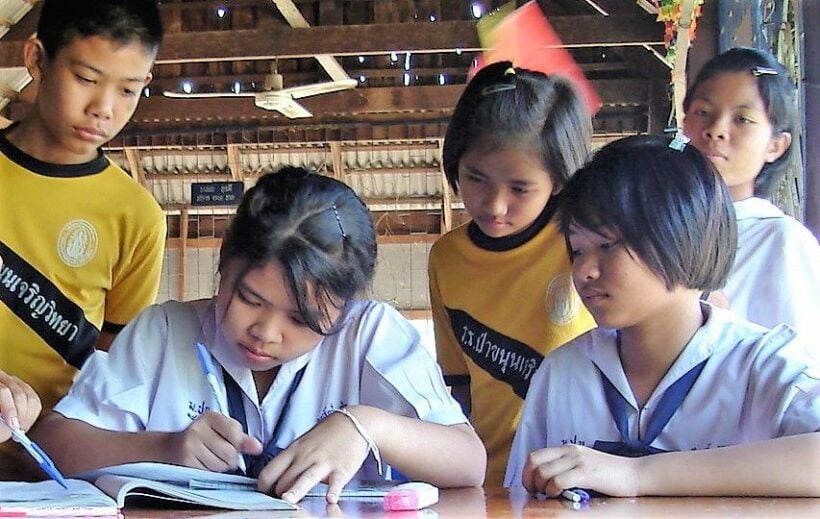 Officials from Thailand's Ministry of Public Health are working closely with the Education Ministry to facilitate the safe reopening of schools on July 1. There has been recent debate if the schools system would be ready by that date. The rollout of online learning has only been since Monday this week, with early bugs being ironed out and teachers, and students, getting used to the new online classrooms.
Thai PBS World reports that Dr Panpimon Wipulakorn, director-general of the Health Department says schools carry a higher risk of infection due to the fact that children spend most of the day together, in contrast with places like shopping malls where people are more spaced apart. While infected children will usually display only minor symptoms, or may even be asymptomatic, they can transmit the virus to others. Research shows that nearly 4% of all virus cases are in the 10-19 age group, with most of those having caught it from family members.
Dr Panpimon admits that it may be a challenge to get young children to comply with safety measures such as regular hand washing, wearing of masks, and physical distancing, adding that a handbook has been produced and sent to all schools to help with this. She asks parents not to worry unnecessarily but to teach their children how to stay safe. She also advises parents and teachers to communicate with each other regularly.
SOURCE: Thai PBS World
Keep in contact with The Thaiger by following our
Facebook page
.