UK variant arrives in Thailand, top virologist warns against unnecessary Songkran travel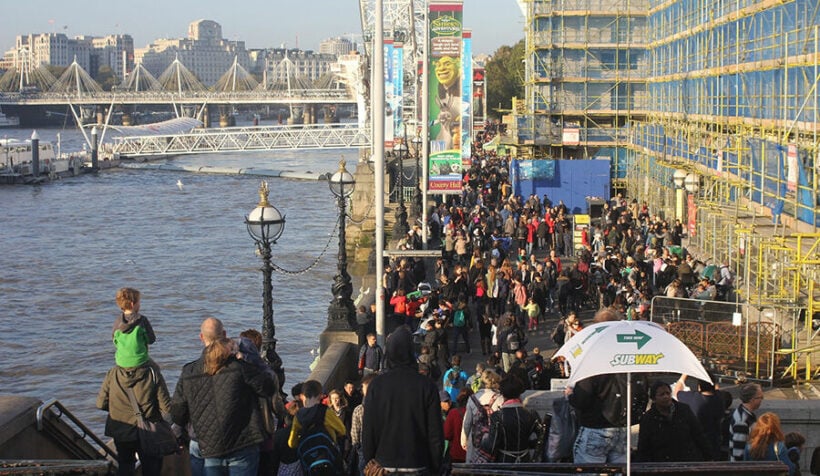 "Whatever will be, will be. The reason is, it's a matter that involves a huge number of people. The government will have to try to cope with that later." – Thai PM Prayut Chan-o-cha.
A prominent Thai virologist has confirmed that the so-called UK Covid-19 variant, aka B117, is behind the latest cluster of infections detected at Bangkok nightlife venues, and now potentially spreading out to other provinces. Prof. Yong Poovorawan from Chulalongkorn University warns that this variant is 1.7 times more contagious than the original one and is urging people to avoid unnecessary travel over the Songkran holiday.
"If possible, there should not be any travel or movement right now. If that's not possible, it is highly necessary to have strict measures to control the disease. Without sufficient intervention taken to curb these high-risk activities (over Songkran), the number of new infections could even reach thousands per day."
Officials say they are baffled as to how the variant reached the Kingdom, despite strict testing and quarantine protocols. Yong says the government now needs to balance the risk to elderly citizens with measures to stimulate the economy over Songkran.
"The reason is that if there are so many new cases of Covid-19, economic stimulus through promotion of tourism won't work as nobody would want to travel to an epidemic zone. Visiting older relatives during this festival is good, but it won't be good if such visits mean spreading the virus to them also."
However, the Bangkok Post reports that PM Prayut Chan-o-cha says the government will not impose a lockdown over Songkran, insisting that each province can implement its own disease prevention measures. He adds that the government will have to manage any potential fallout after the holiday.
"Whatever will be, will be. The reason is, it's a matter that involves a huge number of people. The government will have to try to cope with that later. Of course, we can order a new lockdown and make everyone stay home (during the festival). But the question is will anyone be happy with that?"
Meanwhile, Yong is reportedly frustrated at the rate of vaccine rollout, warning of a need to ramp things up as a result of the new infections and the rapidly-spread variant.
"If Thailand can administer 100,000 doses of Covid-19 vaccines per day, it will take about 3 years to achieve effective herd immunity against the pandemic, while if up to 300,000 doses are given a day, it will take only 1 year to achieve that goal."
SOURCE: Bangkok Post
Keep in contact with Thaiger by following our Facebook page.
Never miss out on future posts by following Thaiger.
2 police officers transferred over Covid cluster linked to Bangkok nightlife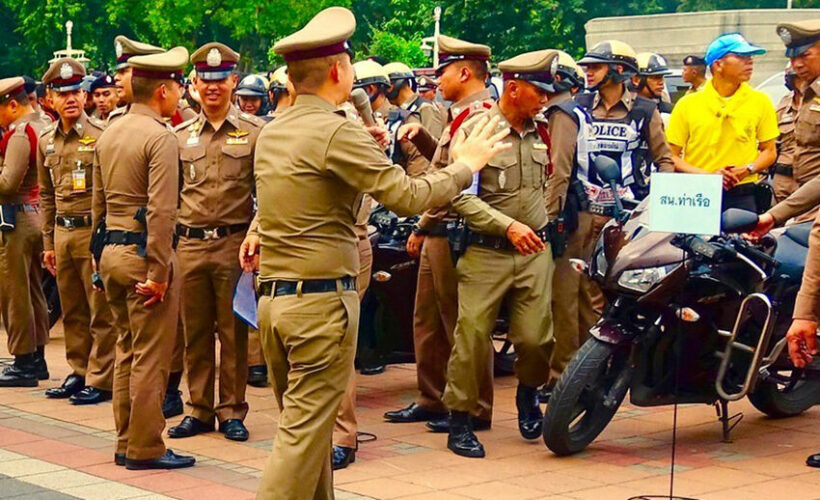 2 senior police officers in Bangkok's fashionable Thonglor district have been transferred pending an investigation into a Covid-19 cluster linked to pubs and clubs in the area. According to Thai PBS World, the superintendent of Thonglor police station, Duangchote Suwancharas, and the inspector for suppression affairs, Thanakorn Ngamyen, were re-assigned to the operations centre of the Metropolitan Police Bureau's 5th Division yesterday.
The transfers were ordered by the commander of the 5th Division, Sophon Sarapat, who has placed Kampanart Arunsri in the role of acting superintendent of Thonglor police.
The pubs and clubs of Thonglor are popular with "Hi-So" Thais, including celebrities, politicians, business figures, and senior government officials. The third wave of Covid-19, currently surging across the country, is thought to have sprung from Thonglor's party scene. Revellers at the district's nightlife venues are being blamed for a rapid rise in infections which has now led to over 1,000 infections in Bangkok alone. The highly contagious UK variant, aka B117, was also detected in the Thonglor cluster.
Bangkok officials are planning a number of field hospitals to cope with a rise in infections that may lead to bed shortages in the capital's hospitals. Several facilities in the city have suspended Covid-19 testing amid speculation they have run out of beds. Everyone who tests positive for the virus is admitted to hospital for quarantine and treatment purposes, even if asymptomatic. This is believed to be contributing to the bed shortage, but officials say they have no intention of changing a policy that has previously enabled them to contain the virus more effectively.
A new field hospital is set to open near Bangkok City Hall at the sports stadium in the Bang Bon district today.
Officials say 3 other field hospitals are ready and a number of hotels, many of which have already served as alternative state quarantine facilities, will also operate as "hospitels", housing asymptomatic patients and those with only mild symptoms. City officials say that between them, the field hospitals and hotels can accommodate up to 5,000 patients.
SOURCE: Thai PBS World
Keep in contact with Thaiger by following our Facebook page.
Never miss out on future posts by following Thaiger.
Health officials say pubs, nightlife venues the new ground zero for third wave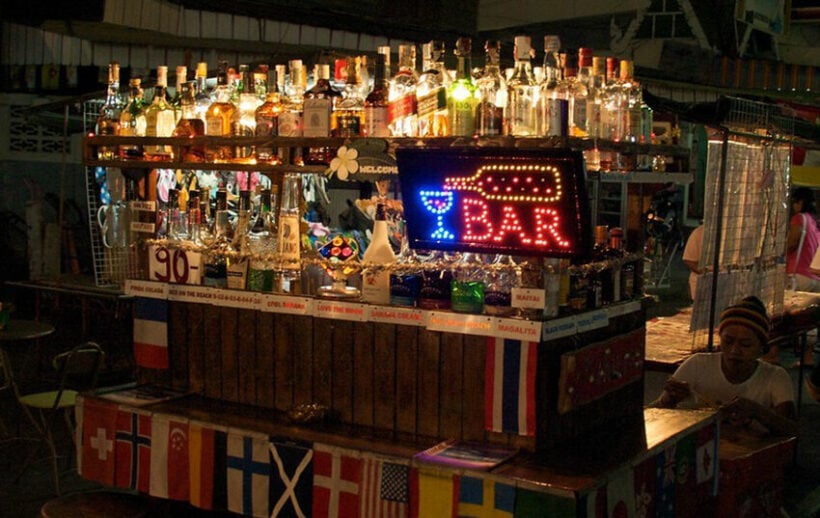 Covid-19 cases continue to rise in Thailand, with 967 new infections reported yesterday, when there were just 26 at the start of the month. Health officials are in no doubt where the surge is coming from, pointing the finger at nightlife venues. A rise in infections in Hua Hin appears to back up the theory first floated after a cluster of infections was linked to Bangkok nightlife.
The Bangkok Post reports that the western province of Prachuap Khiri Khan has recorded 193 cases since the start of the month. 142 of them are in Hua Hin and officials believe they can be traced back to 1 "super-spreader" individual. A 26 year old woman, employed at the Krystal Club in Bangkok, travelled to Hua Hin with her boyfriend on March 30. At the time of her journey, she was showing no sign of infection.
On her first night in Hua Hin, she went to the Maya Exclusive Pub with 7 friends and family members. The next day, she developed a high fever, and the following day, April 1, was informed that her colleagues at the Krystal Club had tested positive for Covid-19. The woman went to a Hua Hin hospital to be tested and was confirmed as infected on April 3.
On April 4, she was admitted to Hua Hin hospital, but by then, the virus was already spreading in Hua Hin. The woman's boyfriend tested positive, as did 140 people in Hua Hin, and 52 in other districts. The Public Health Ministry says the infections can be traced back to the woman's attendance at the Maya pub on March 30.
Officials are using this example to illustrate the role pubs and entertainment venues play in this third wave of the virus. They say at least 137 nightlife establishments in at least 15 provinces are behind new surges of infection. Leading virologist Yong Poovorwan from Chulalongkorn University says the development is all the more concerning, given that the original cluster linked to Bangkok nightlife is the B117 variant, which is far more contagious.
Meanwhile, Opas Karnkawinpong from the Department of Disease Control accuses partygoers of not cooperating with contact-tracing officials, which makes controlling the spread of infection more difficult.
"Many pubgoers do not give us information until two or three days have passed."
SOURCE: Bangkok Post
Keep in contact with Thaiger by following our Facebook page.
Never miss out on future posts by following Thaiger.
Investigations of Covid-19 infected elite rule-breakers demanded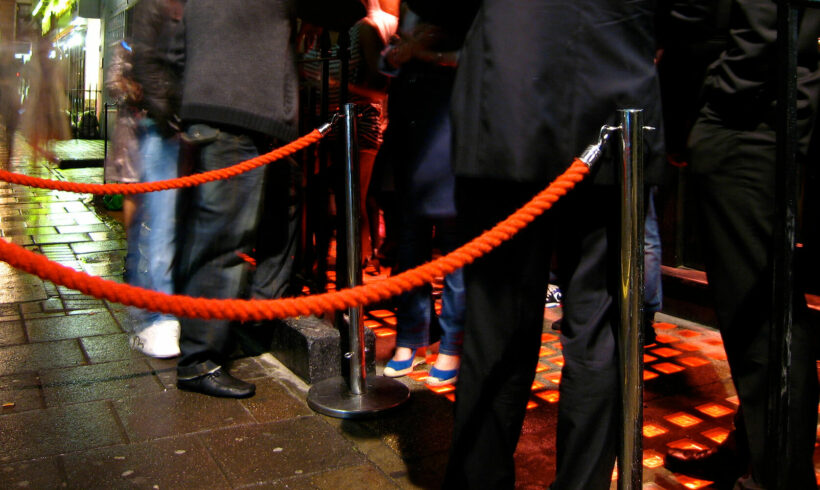 Investigations are being demanded by a corruption watchdog into Thai politicians infected with Covid-19 after allegedly attending venues in the Thong Lor entertainment venues in Bangkok that have now emerged as the ground zero for the Coronavirus third wave in the Kingdom.
The Anti-Corruption Organisation of Thailand are being asked to investigate the latest Covid-19 outbreak, noting in a Facebook post that the second wave was also linked to illegal activities, spreading through illegal migrants and other visiting gambling dens. This third wave is also angering those who see the wealthy elite and powerful politicians frequenting high-end bars and not following Covid-19 safety protocols.
Mana Nimitmongkol, secretary-general of ACT argues that the ministers visiting these clubs did not behave "ethically", and it's part of a larger problem. He is pushing for legal action against not only club owners, but against police, public health officials, and even the Bangkok Metropolitan Administration for failing to enforce laws to protect against Covid-19.
Investigations into whether the code of ethics had been violated were requested to be carried out by the National Anti-Corruption Commission, the Ombudsman and the committee on ethical standards.
As entertainment venues have been ordered closed for at least 2 weeks, Mana proposes that along with restrictions, a hotline to report rule-breakers should be set up, and all people should be held to the same standard without exception.
The president of the Rural Doctors Society agreed, saying that especially important is the need for Covid-19 infected public officials to disclose their personal timelines to reassure the public and assist in contract tracing. It is feared that little or no action will be taken to investigate and punish powerful rulebreakers.
One controversial infection was that of Transport Minister Saksayam Chidchob, rumoured to be infected from Thong Lor nightclubs, but later shown to be in another province at the time. The entertainment venue outbreak was not completely innocent though, as details emerged that the minister's infection was in fact passed to him via an aide who had frequented clubs in Thong Lor.
Chuvit Kamolvisit, a former massage parlour owner turned activist, has been outspoken on the issue, calling for investigations into high-society VIP clubs like Krystal Club and Emerald Club, who allegedly flaunted restrictions and ended up with dozens of Covid-19 infected staff members.
The Metropolitan Police Bureau chief had said that legal action was pending against these clubs for the virus spreading.
SOURCE: Bangkok Post
Keep in contact with Thaiger by following our Facebook page.
Never miss out on future posts by following Thaiger.