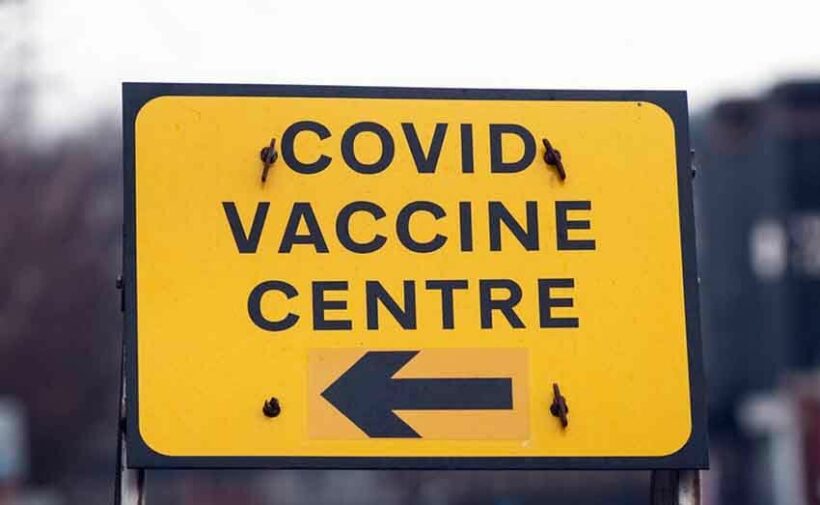 Thailand's Chamber of Commerce has confirmed the private sector will open 372 vaccination centres in an effort to accelerate the Covid-19 vaccine rollout. Nation Thailand reports that 82 of the centres will be in Bangkok, which, along with neighbouring provinces, is currently bearing the brunt of the third wave. The private sector aims to support the government's plans to vaccinate 50 million people this year.
Various premises around the country, including offices and factories, are being kitted out with mobile vaccination units, IT systems and equipment, printers, and card readers. Sanan Angubolkul from the TCC says volunteers are being recruited to staff the centres and food and drinking water will be laid on. The plan is to offer local vaccination, to prevent people from having to travel and potentially pass on the virus.
According to Nation Thailand, Saran met with the Interior Minister, Anupong Paochinda, for talks on increased public-private cooperation in the fight against Covid-19, particularly in supporting small to medium-sized businesses. Both acknowledge the vital role vaccination plays, enabling the country to re-open to desperately needed international tourists.
It's understood that a vaccination centre launched in partnership with Bangkok City Hall will serve as a model for provincial governors, chambers of commerce, and local health officials around the country.
Meanwhile, the government has confirmed that from next month, foreigners living in Thailand can register to be vaccinated as part of the government's rollout. That date has been brought forward on the southern island of Phuket, where expats in possession of a valid work permit can register from Tuesday. Phuket is aiming to inoculate 70% of its population as it aims for a July 1 re-opening to vaccinated foreign tourists.
SOURCE: Nation Thailand